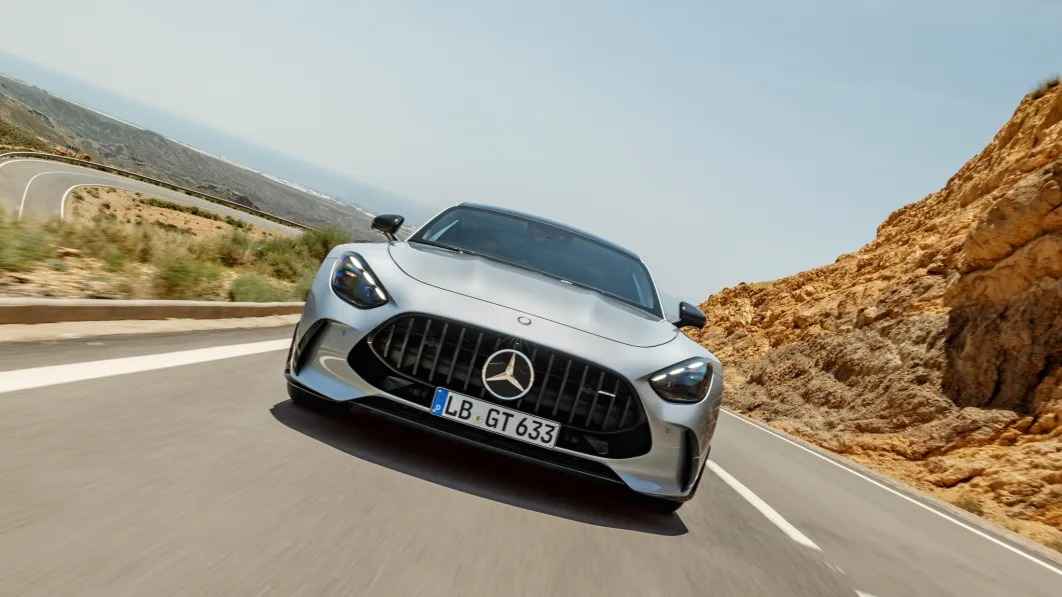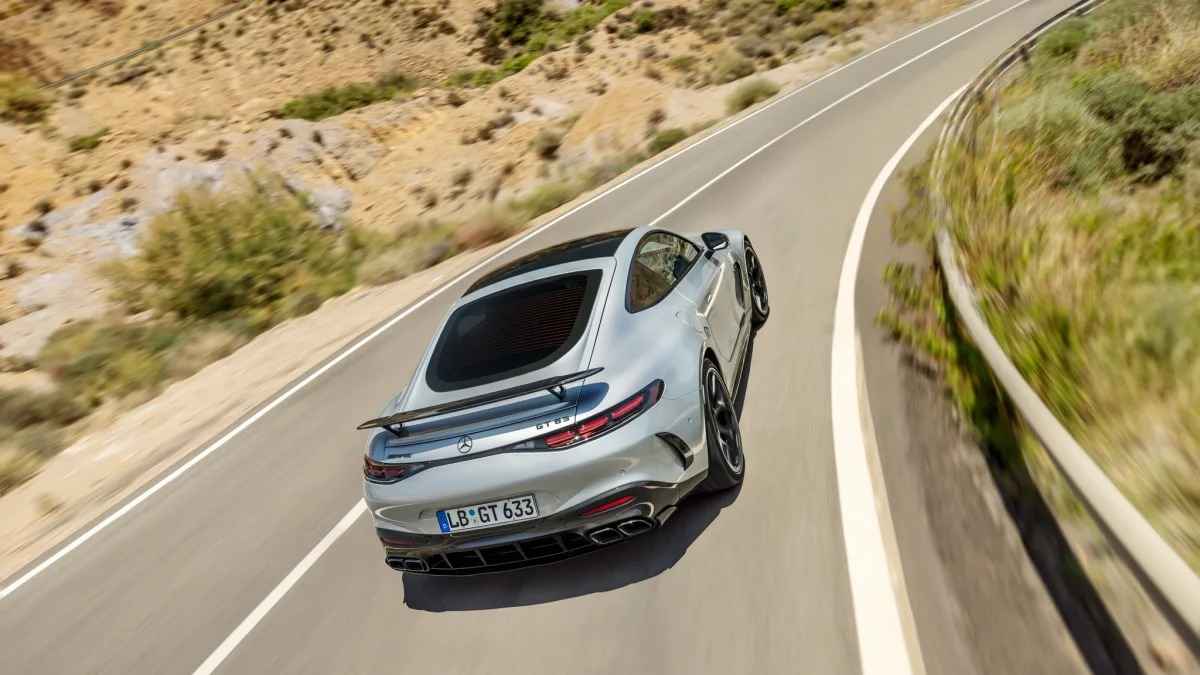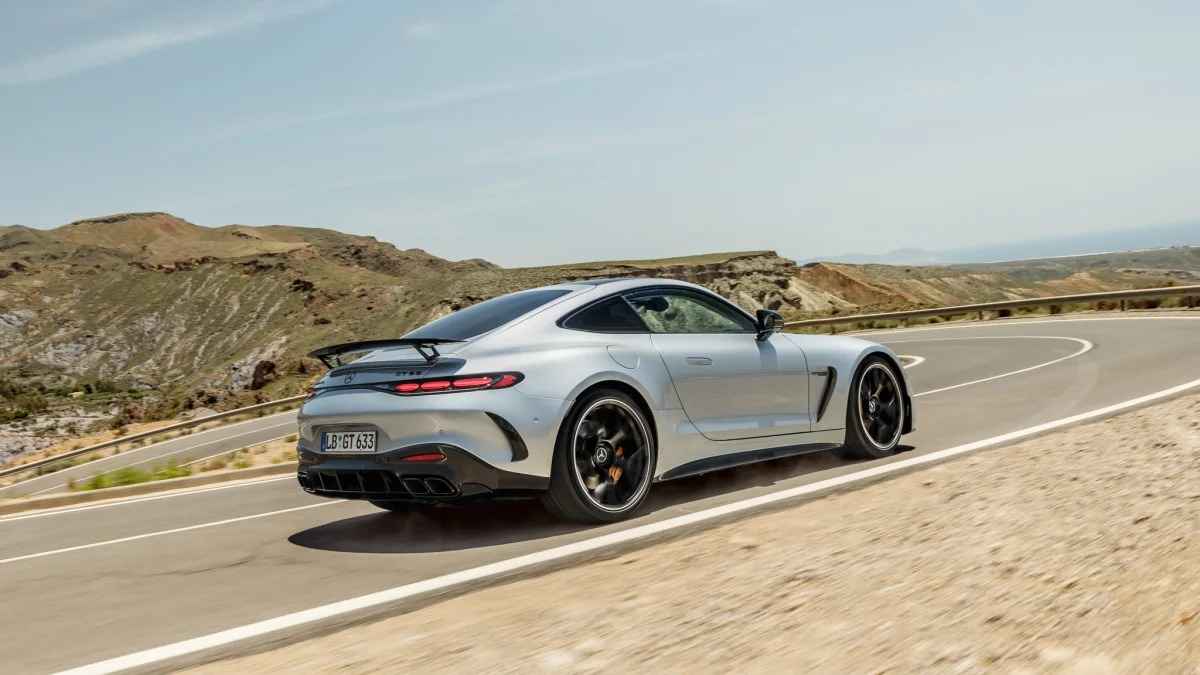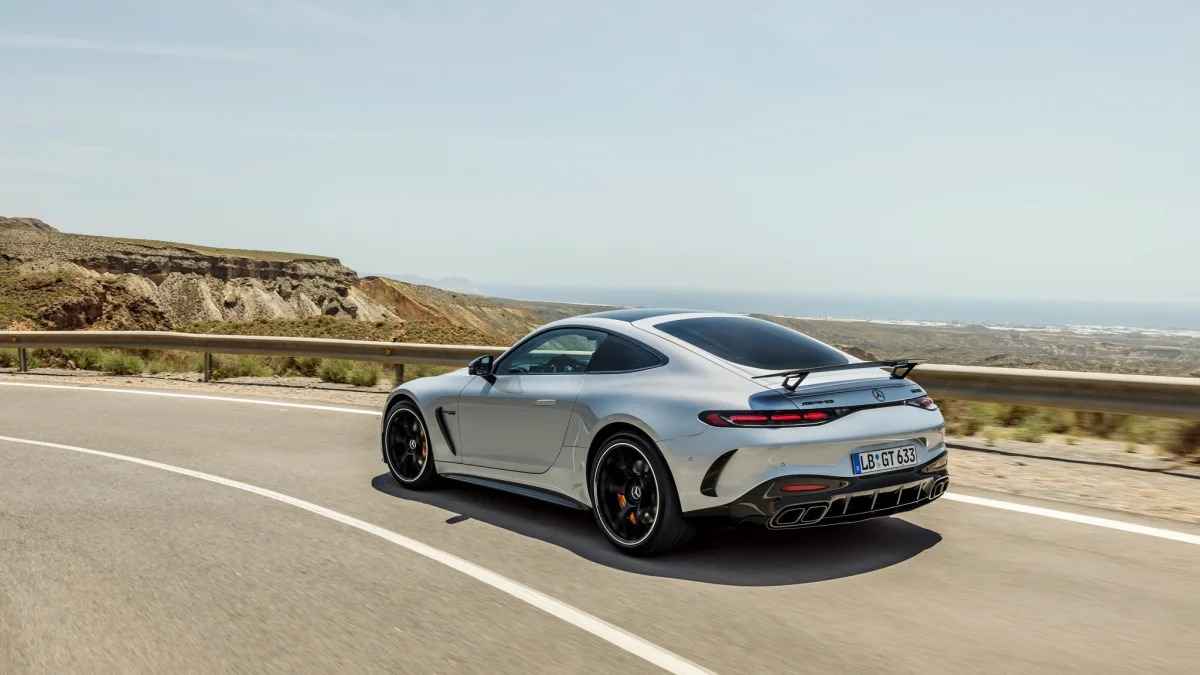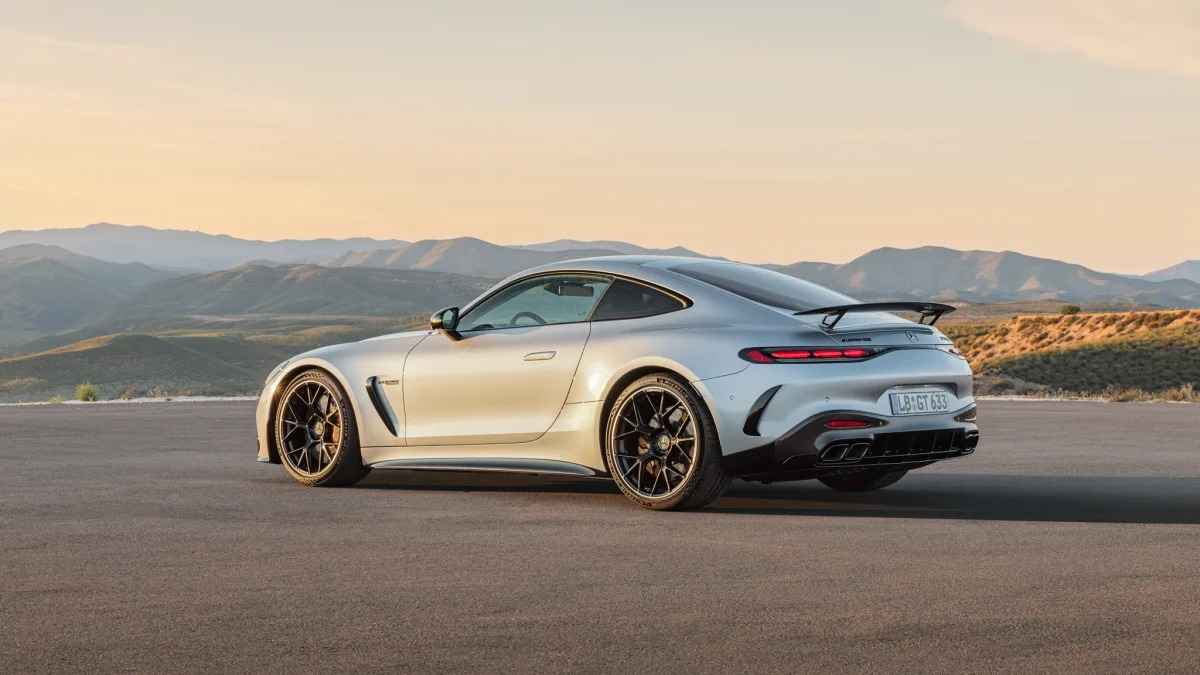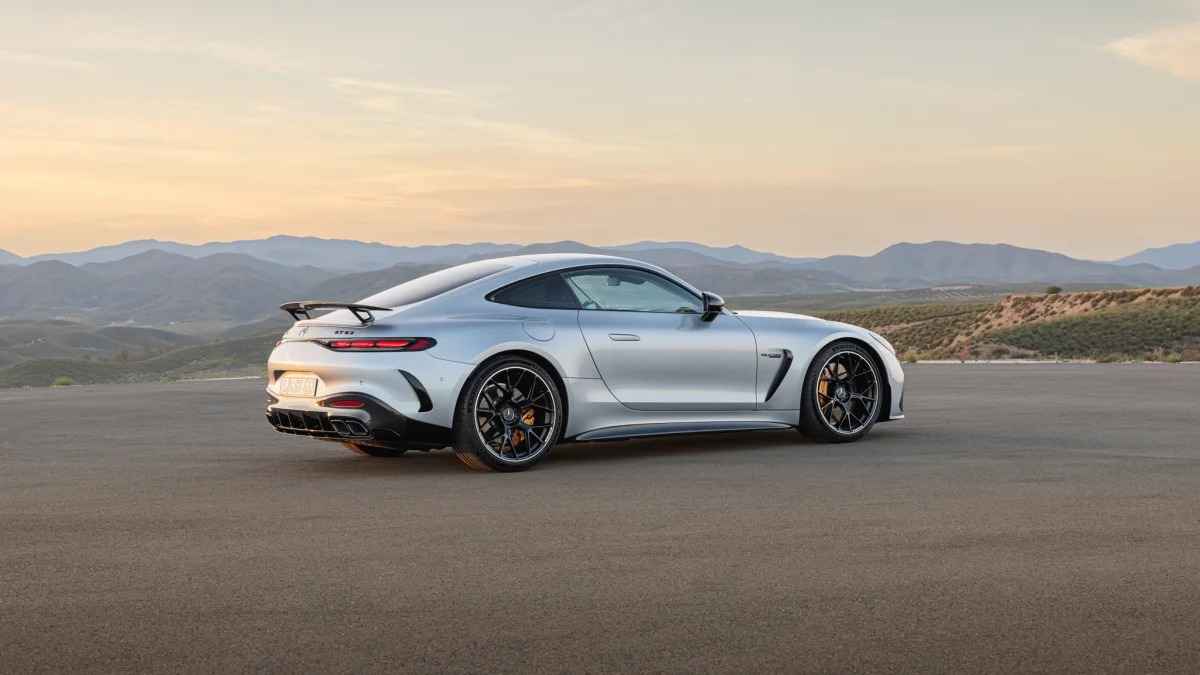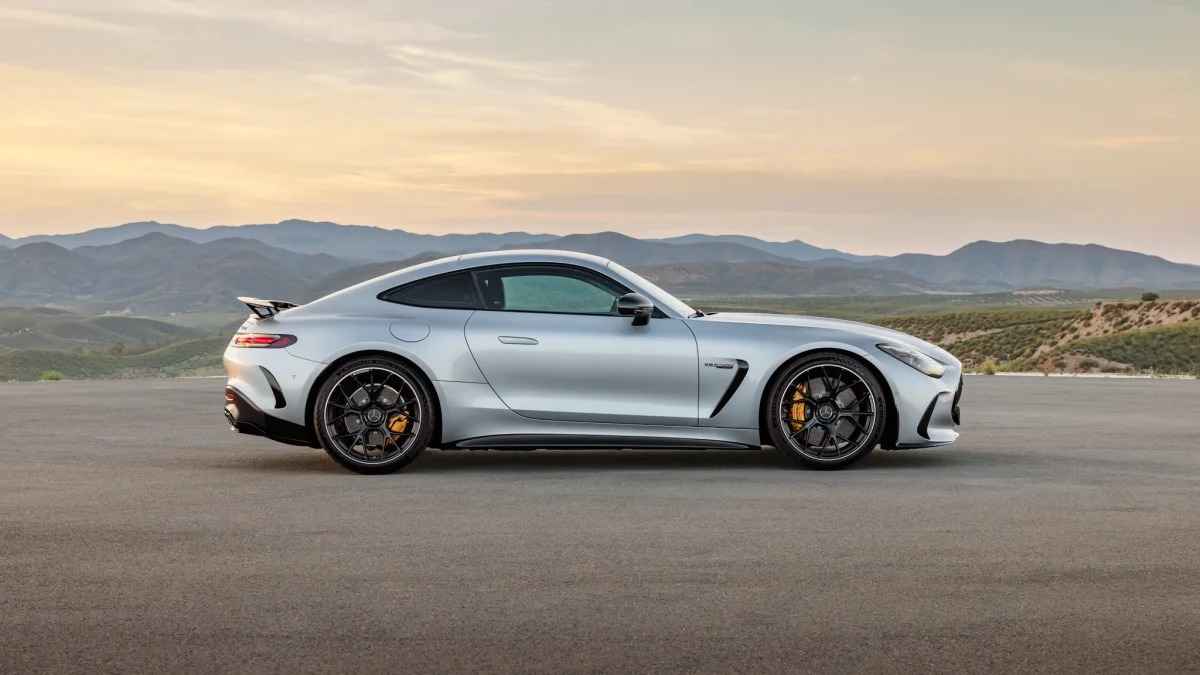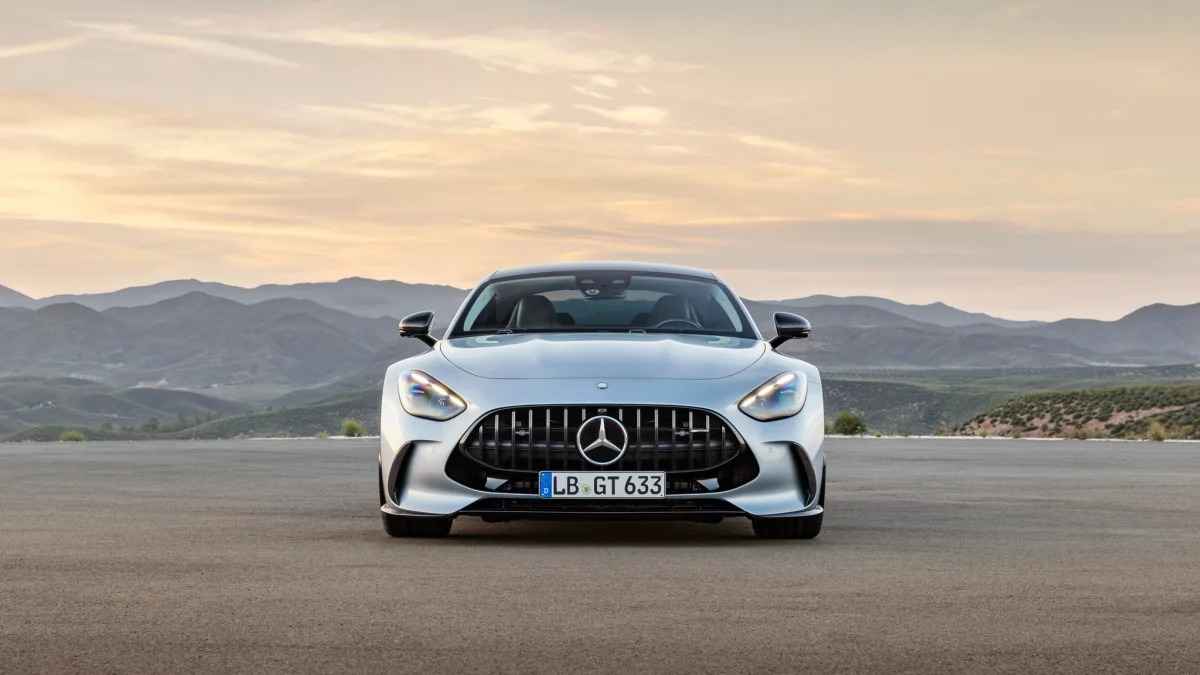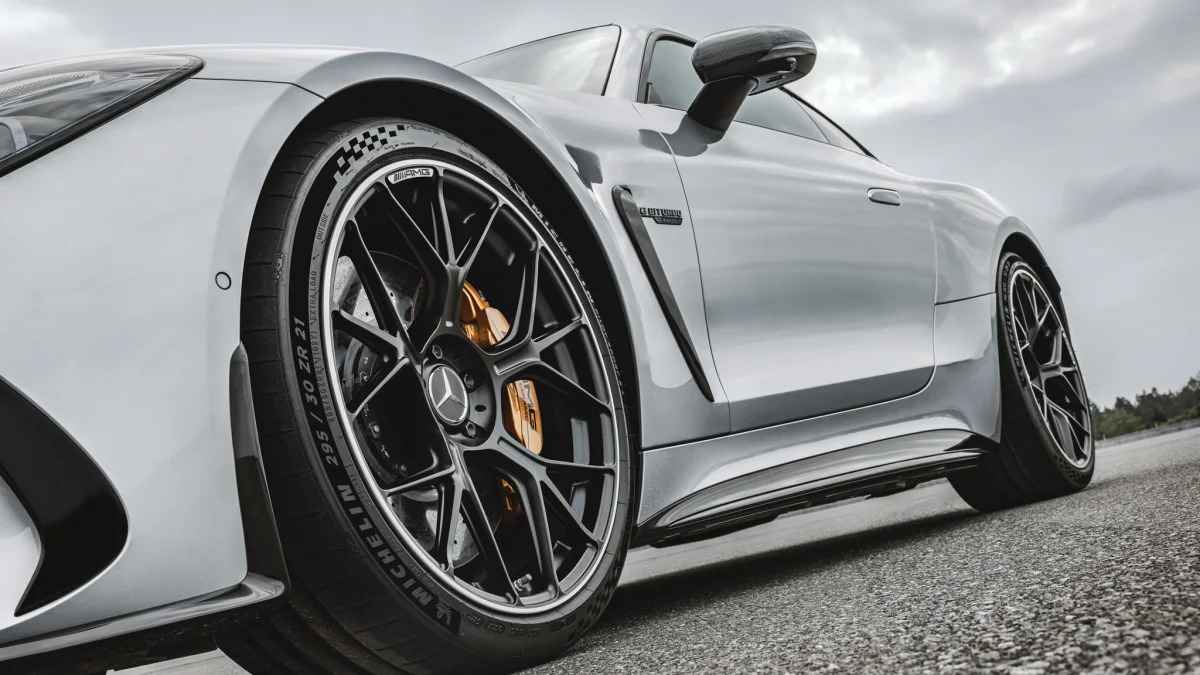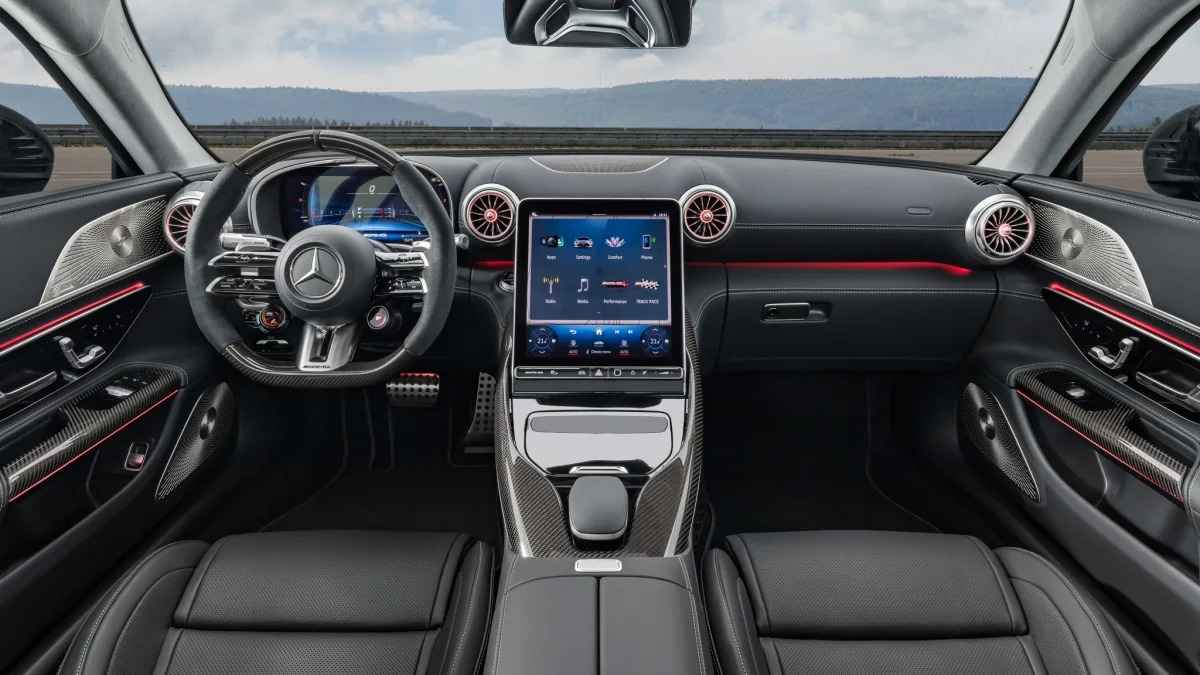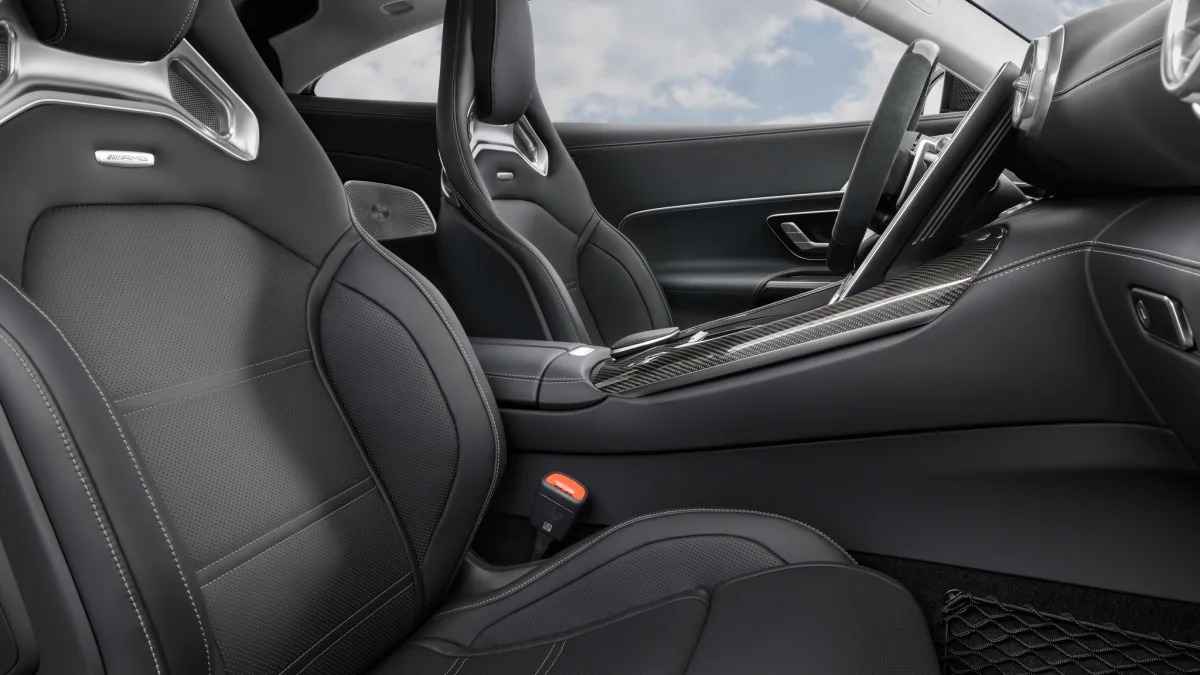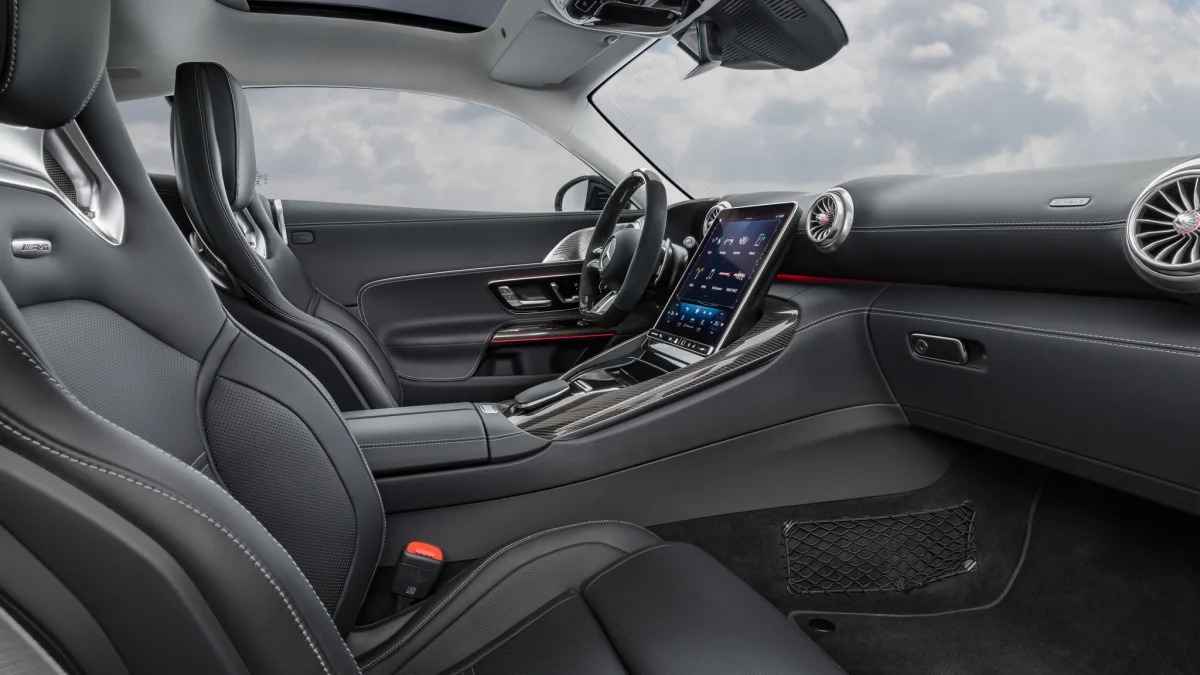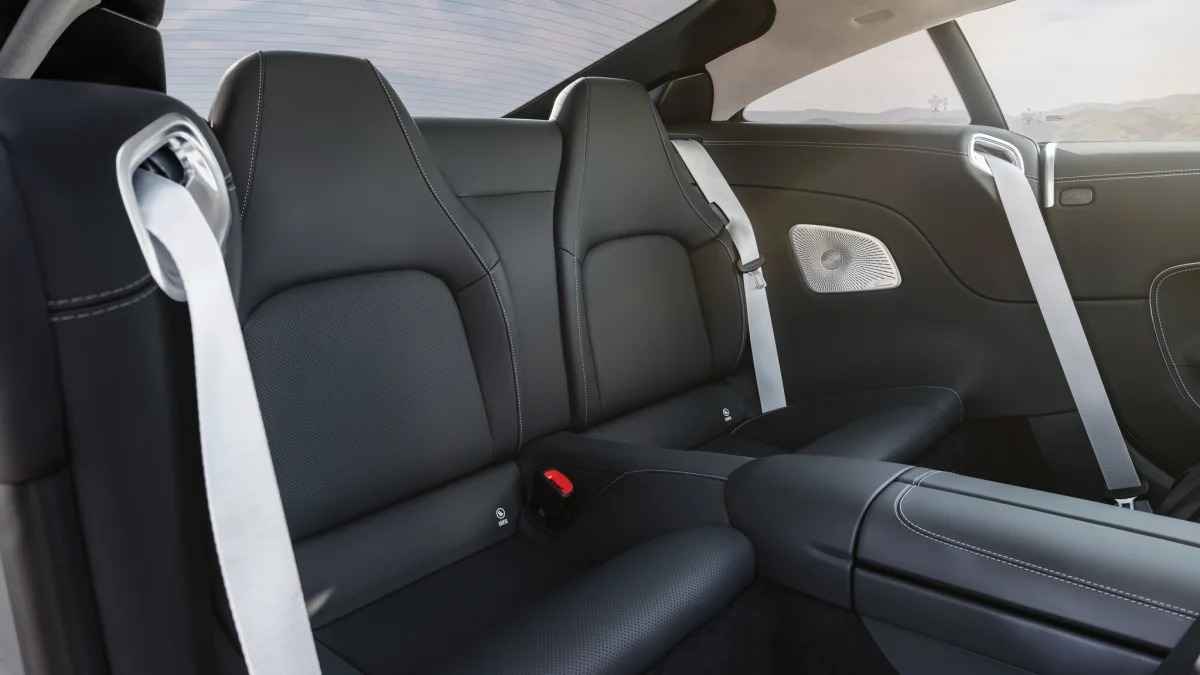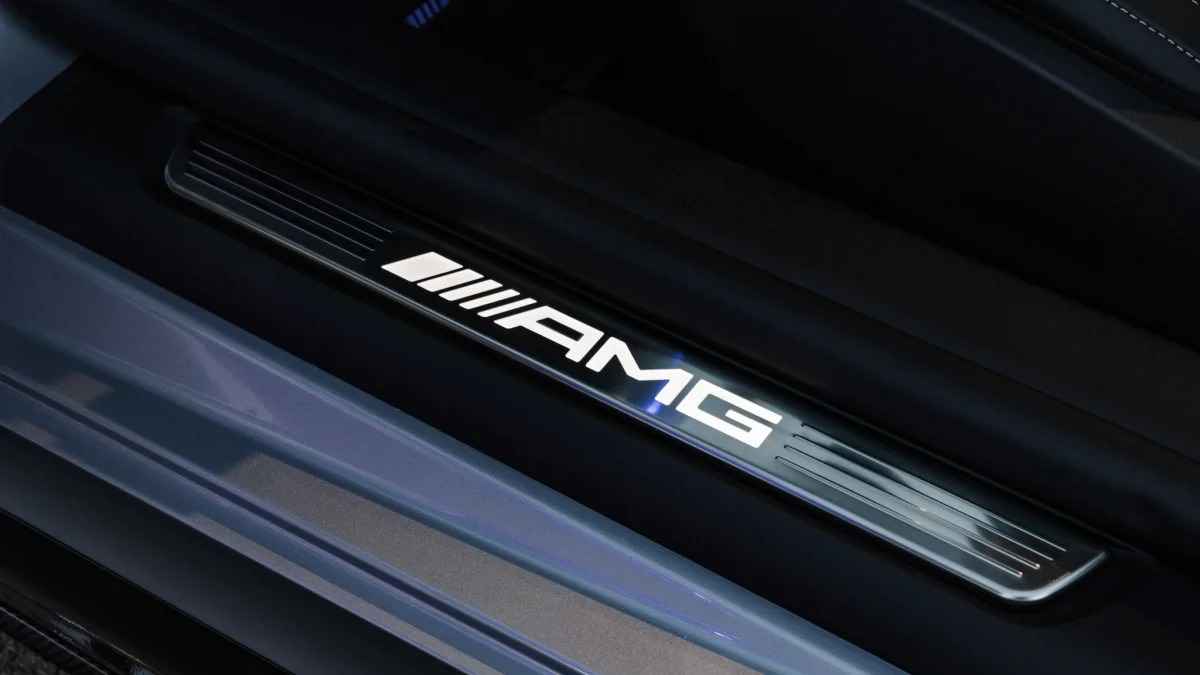 Mercedes-AMG unveiled the second-generation GT model recently. The 2024 Mercedes-AMG GT Coupe grand tourer now comes with options that include 2+2 seats, tech updates, and a new profile.
The 2024 Mercedes-AMG GT Coupe's exterior boasts an aluminum space frame construction with steel, magnesium, and carbon-fiber elements, an active aerodynamic bodywork system, AMG-specific radiator grille, flat windshield, low-slung greenhouse, Digital Light headlights, LED light dots running lights, LED tail lights, an active rear spoiler, and 20" forged aluminum wheels. An optional Aerodynamics package is available that adds front air deflectors, a more pronounced rear diffuser, and a fixed rear wing.
Inside, the 2024 Mercedes-AMG GT Coupe comes with AMG sports seats, an available massage function, an 11.9-inch center touchscreen interface, and a hands-free power-actuated rear hatch opening. Options include AMG performance seats, optional fold-down rear seats, and a panoramic glass roof.
The Performance updates include an optional nose-lift system, an electronically controlled limited-slip rear differential, AMG's Dynamic Select system, AMG Real Performance Sound, AMG Track Pace app, an augmented reality camera view, and an MBUX infotainment system with Apple CarPlay and Android Auto compatibility.
Under the hood, the 2024 Mercedes-AMG GT Coupe runs on a twin-turbo 4.0-liter V8 with two flavors; The GT55 delivers 469 hp and 516 lb-ft of torque, while the GT63 delivers 577 hp and 590 lb-ft of torque. Both variants channel all that power through a nine-speed automatic with a clutch pack instead of a torque converter. Other features include the standard variable all-wheel-drive system, rear-wheel steering, a semi-active hydraulically linked suspension with adaptive dampers, and standard cast-iron brake rotors with options for carbon-ceramic units.
The 2024 Mercedes-AMG GT Coupe is expected to roll out in the first half of 2024. No pricing information has been announced as of current writing, but expect to hear more nearer to its production date. Please visit the Mercedes-AMG website for more information.