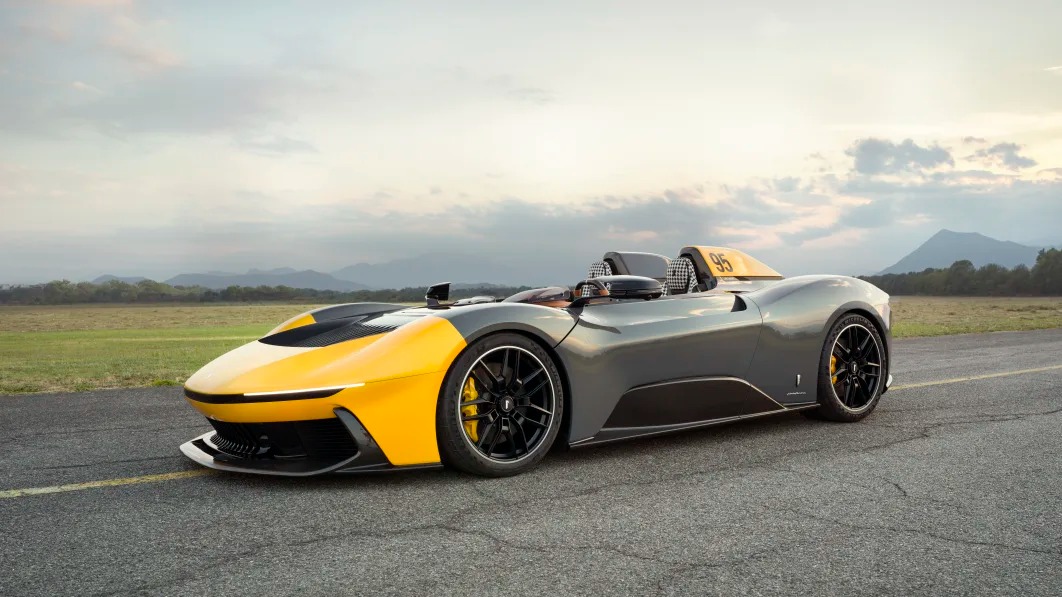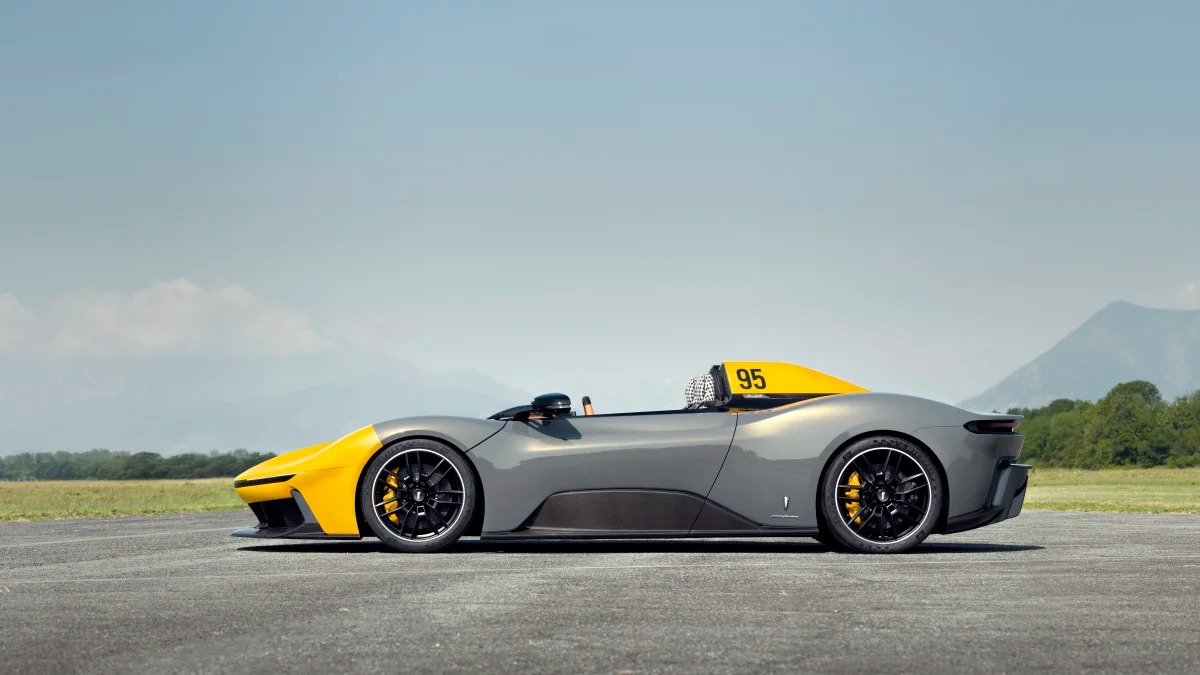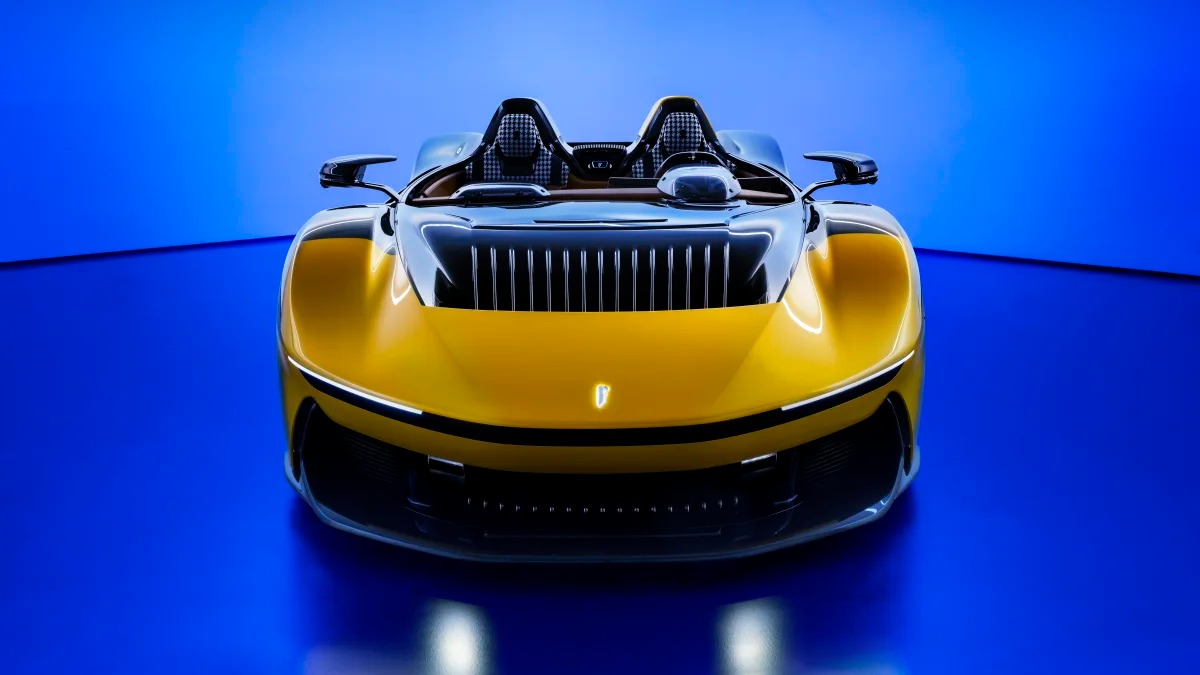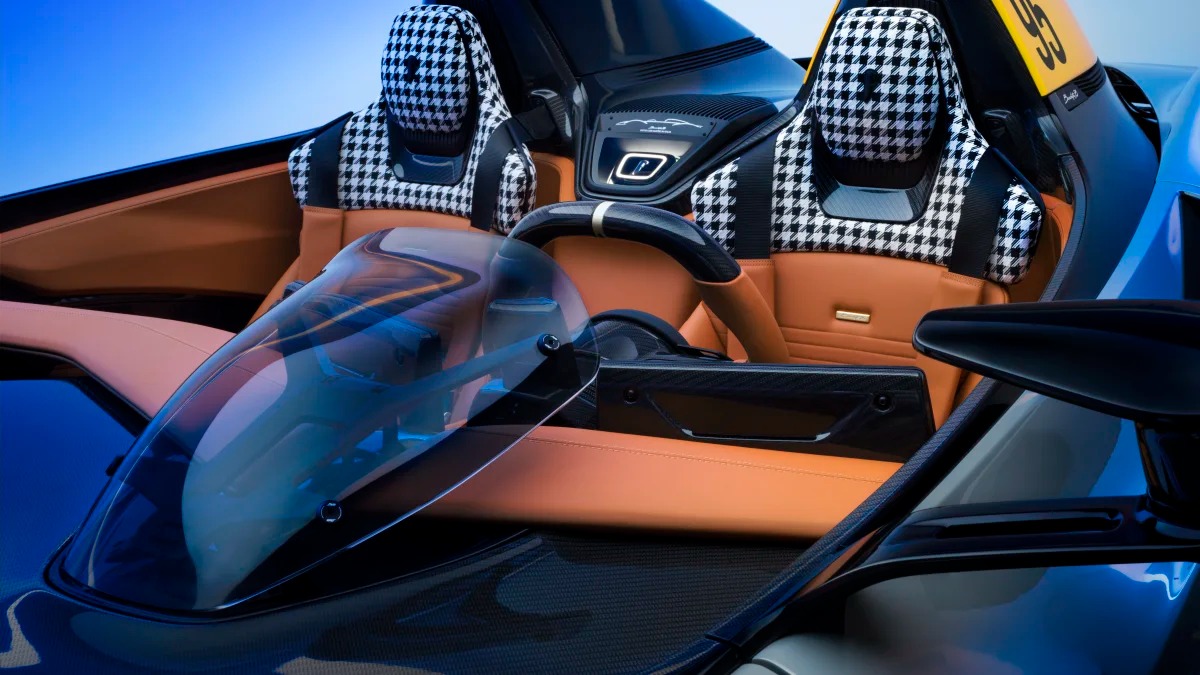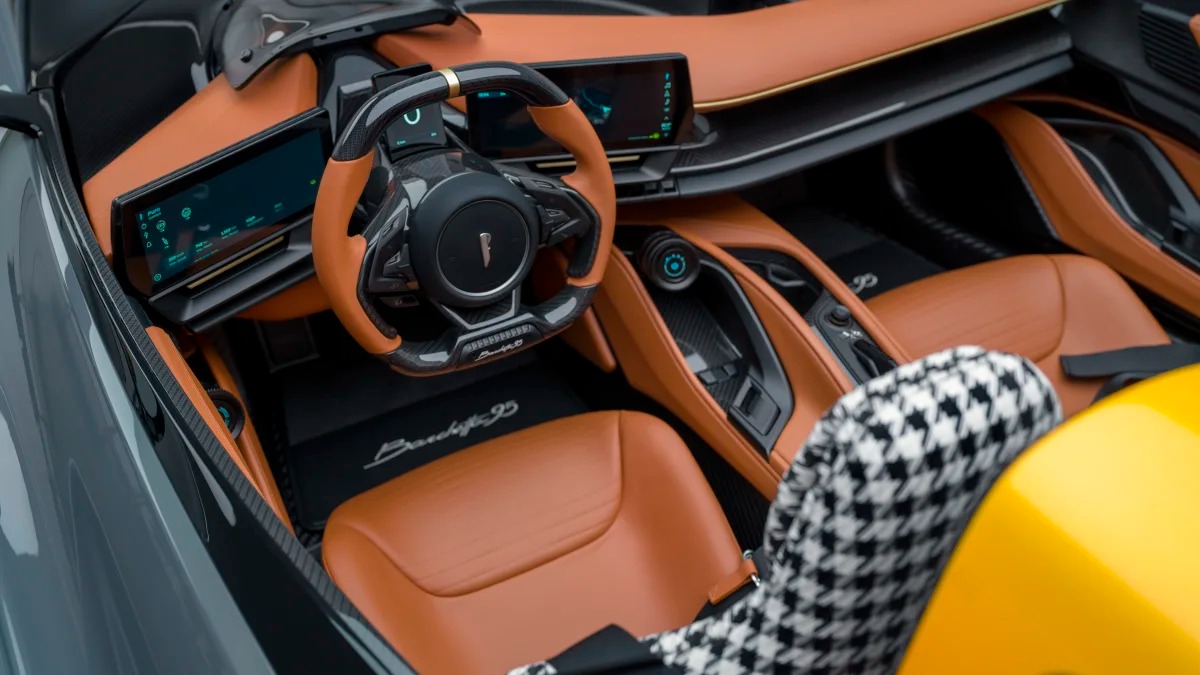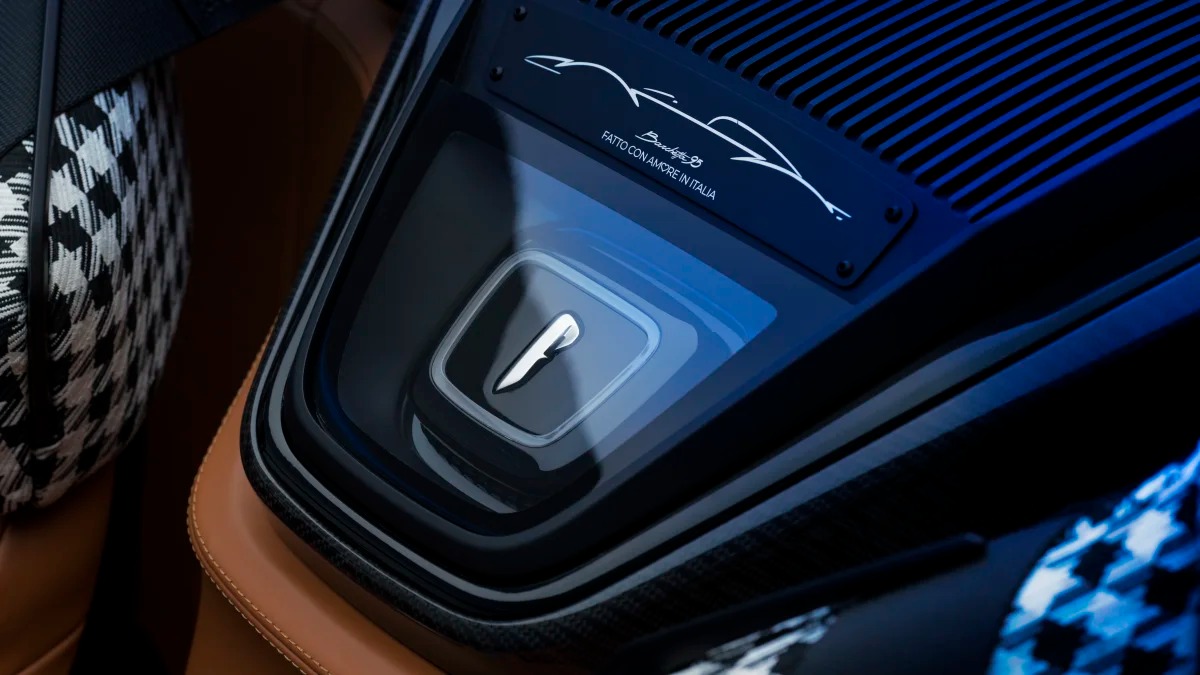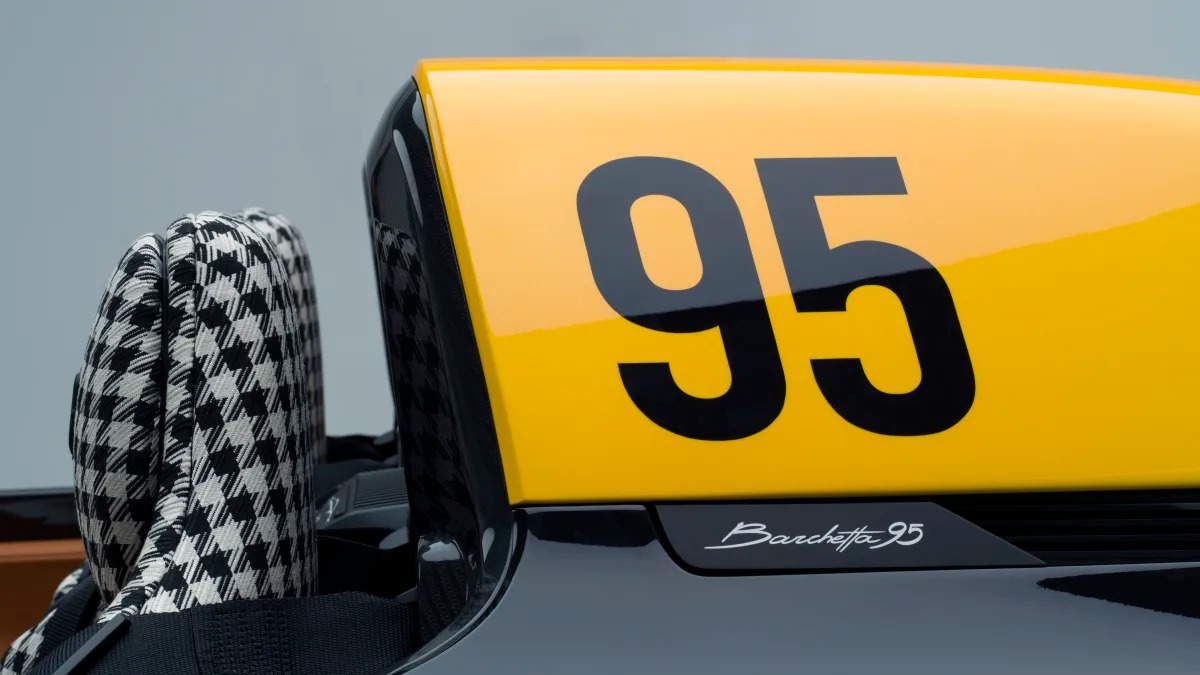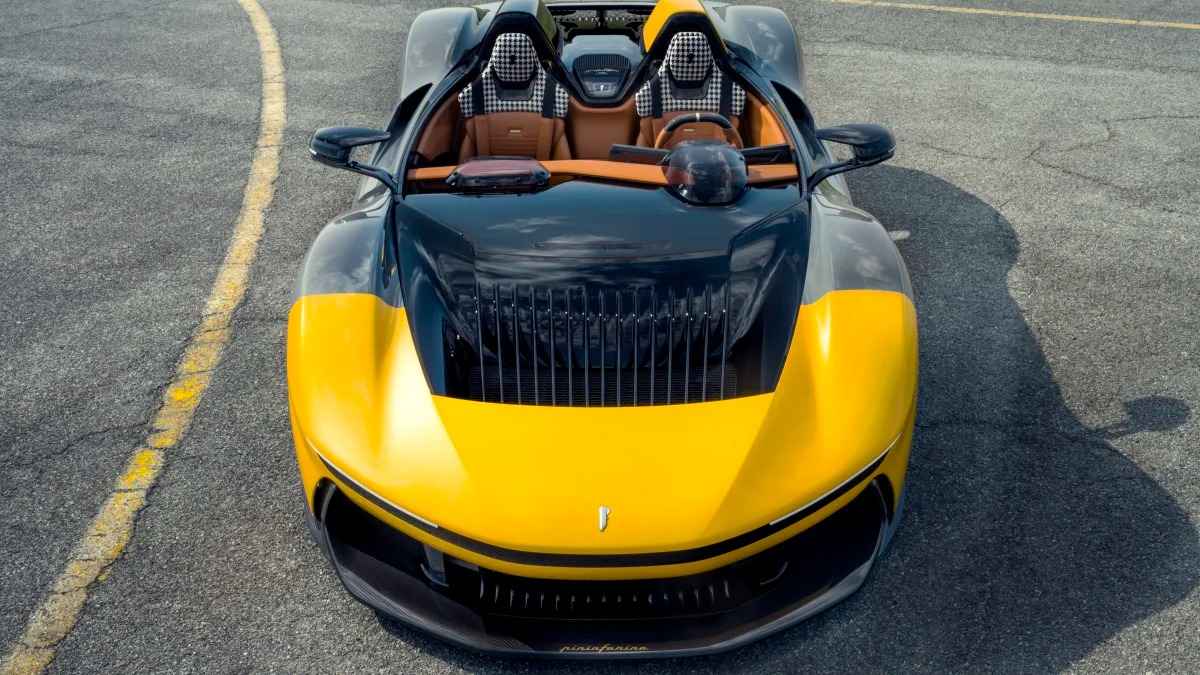 Automobili Pininfarina, the Italian coachbuilder, revealed its new limited run open-top B95 hypercar at Monterey Car Week. The 'B' in the B95 stands for barchetta, an Italian term for a small open-topped car, while 95 stands for the 95th anniversary of the Pininfarina SpA design house.
The two-seater B95 is decked in a metallic Bronzo Superga paint scheme with gold metallic flakes and strikes a wide and low profile. It features flowing curves, black exposed carbon detailing, a visor-like full-width trim piece that houses LED headlights, electronically adjustable aero screens in place of a windshield, and 20" front and 21" rear forged aluminum wheels.
The B95 cockpit boasts tan leather interiors across the sculptural dashboard and race seats, black aluminum detailing, and a dashboard and center console design similar to the Battista coupe.
Powering the Pininfarina B95 is a tuned Battista hyper GT powertrain. It starts with a T-shaped 120.0-kWh lithium-ion battery pack in a carbon-fiber housing that delivers power to four electric motors, one at each wheel, for a total output of 1,877 hp. It can reportedly go from 0-60 mph in under 2.0 seconds, with a top speed over 186 mph. It can charge up to 270 kW on a DC fast charger, and charge from 20 to 80 percent in 25 minutes.
The Automobili Pininfarina B95 price tag starts at a hefty $4.78 million, and will be limited to only 10 production examples. Each one can be customized according to the customer's specifications. For more information, please visit the official Automobili Pininfarina website.