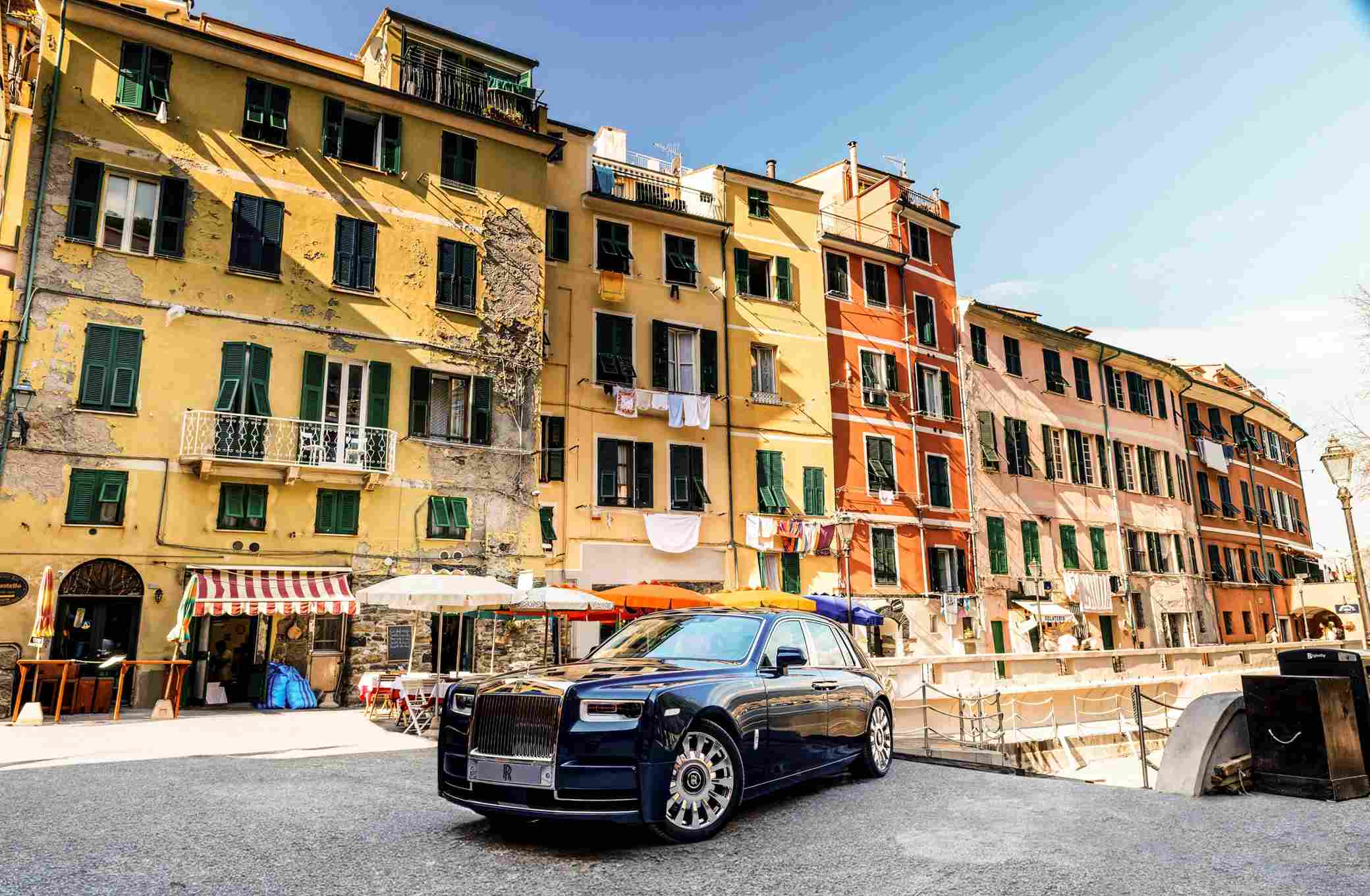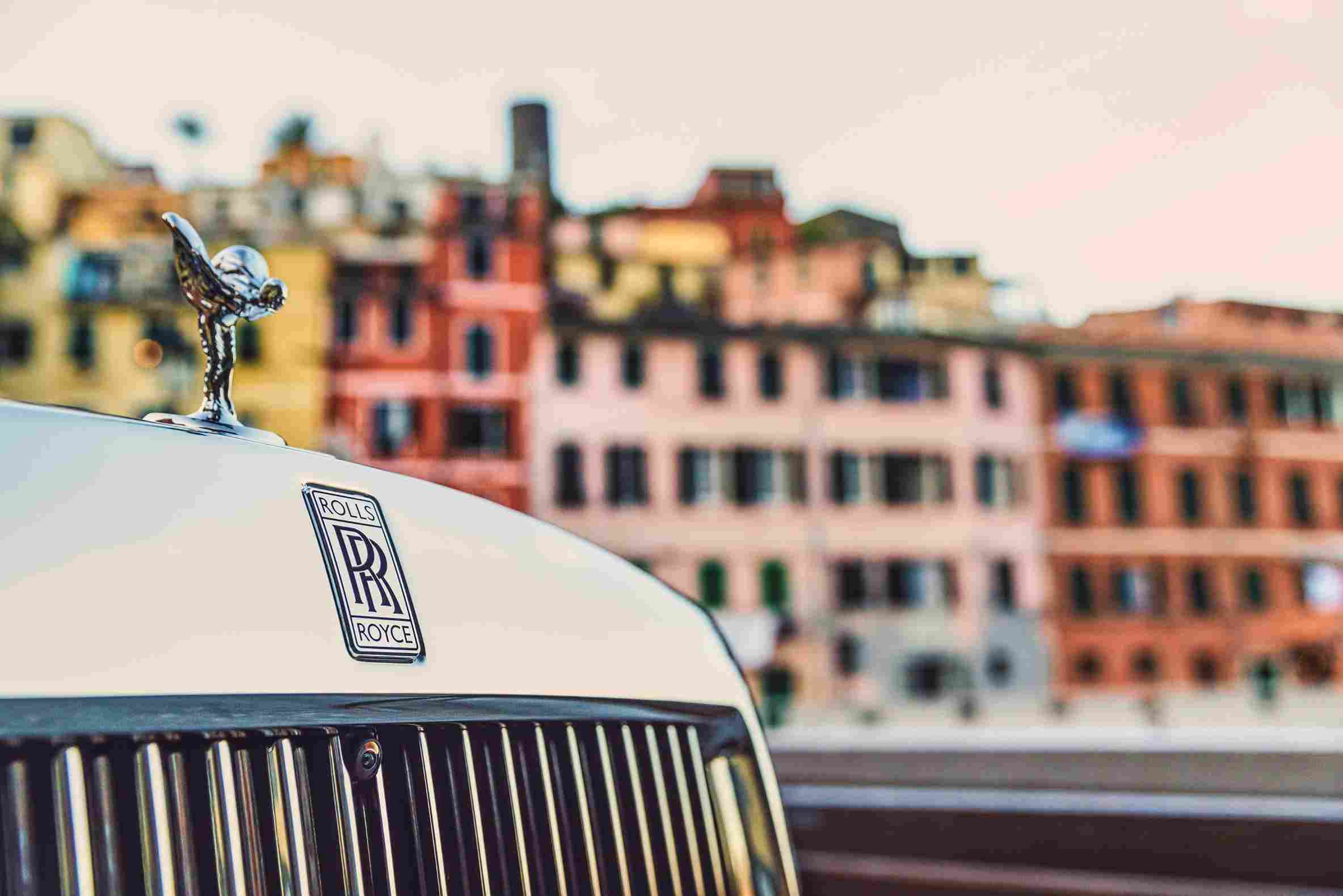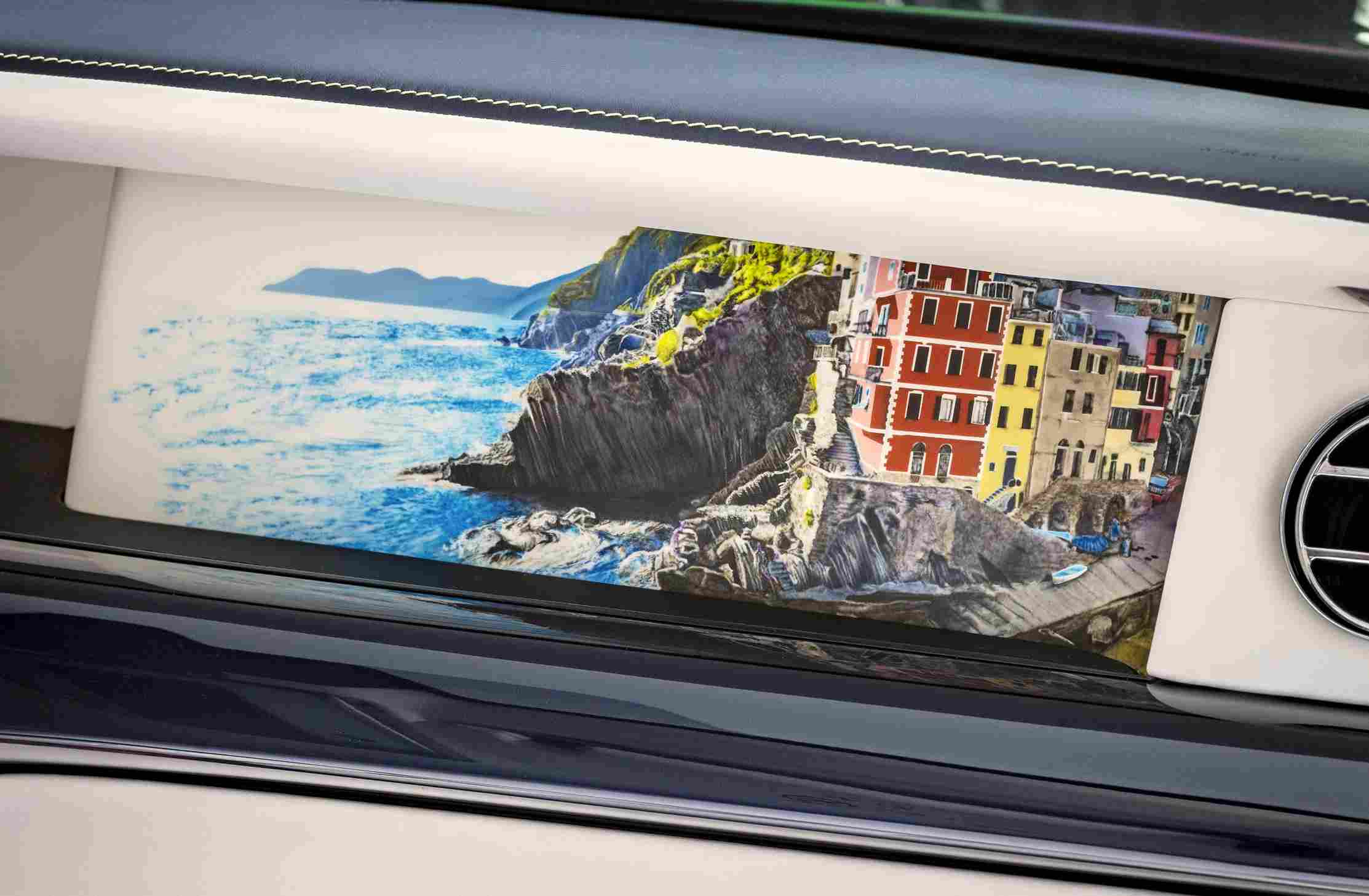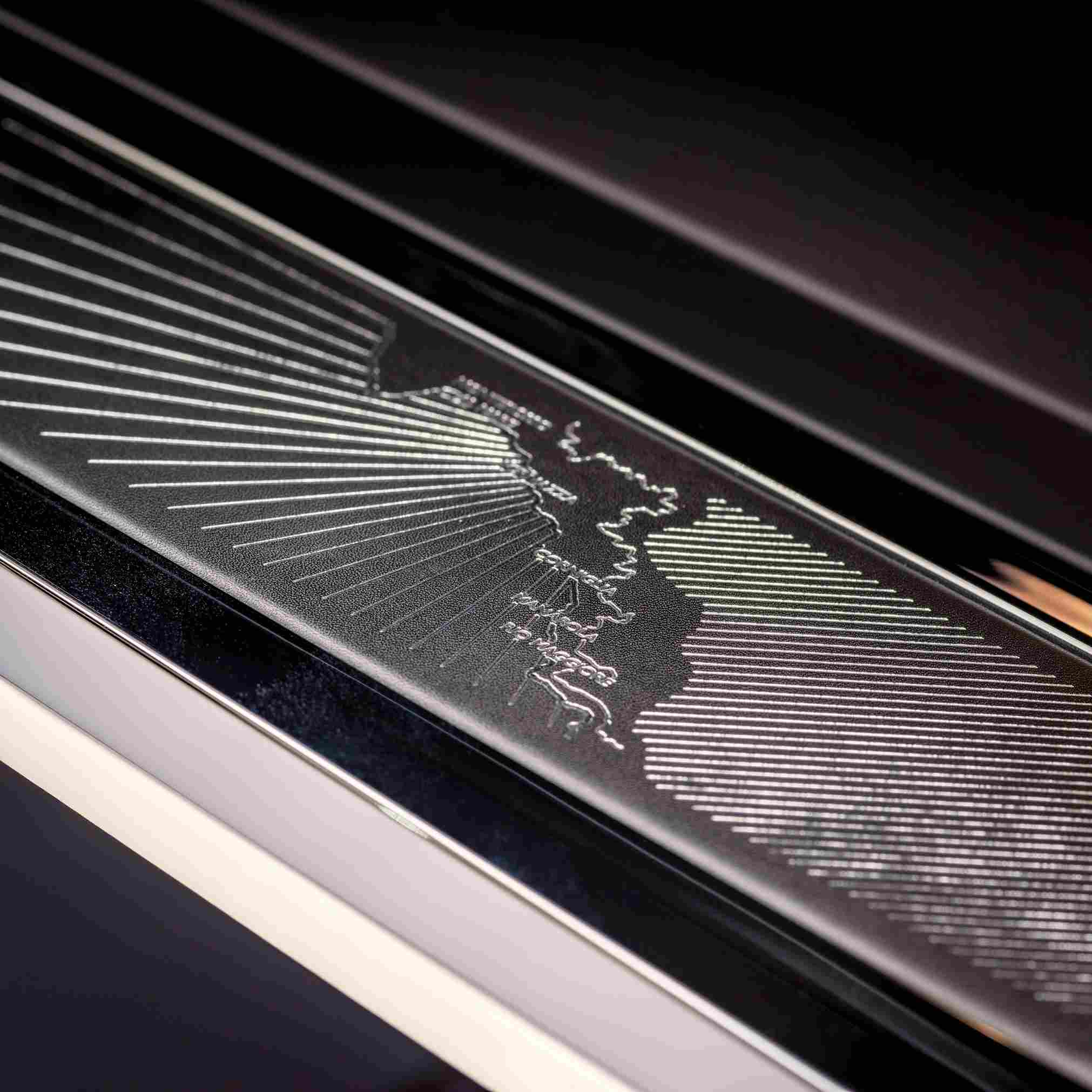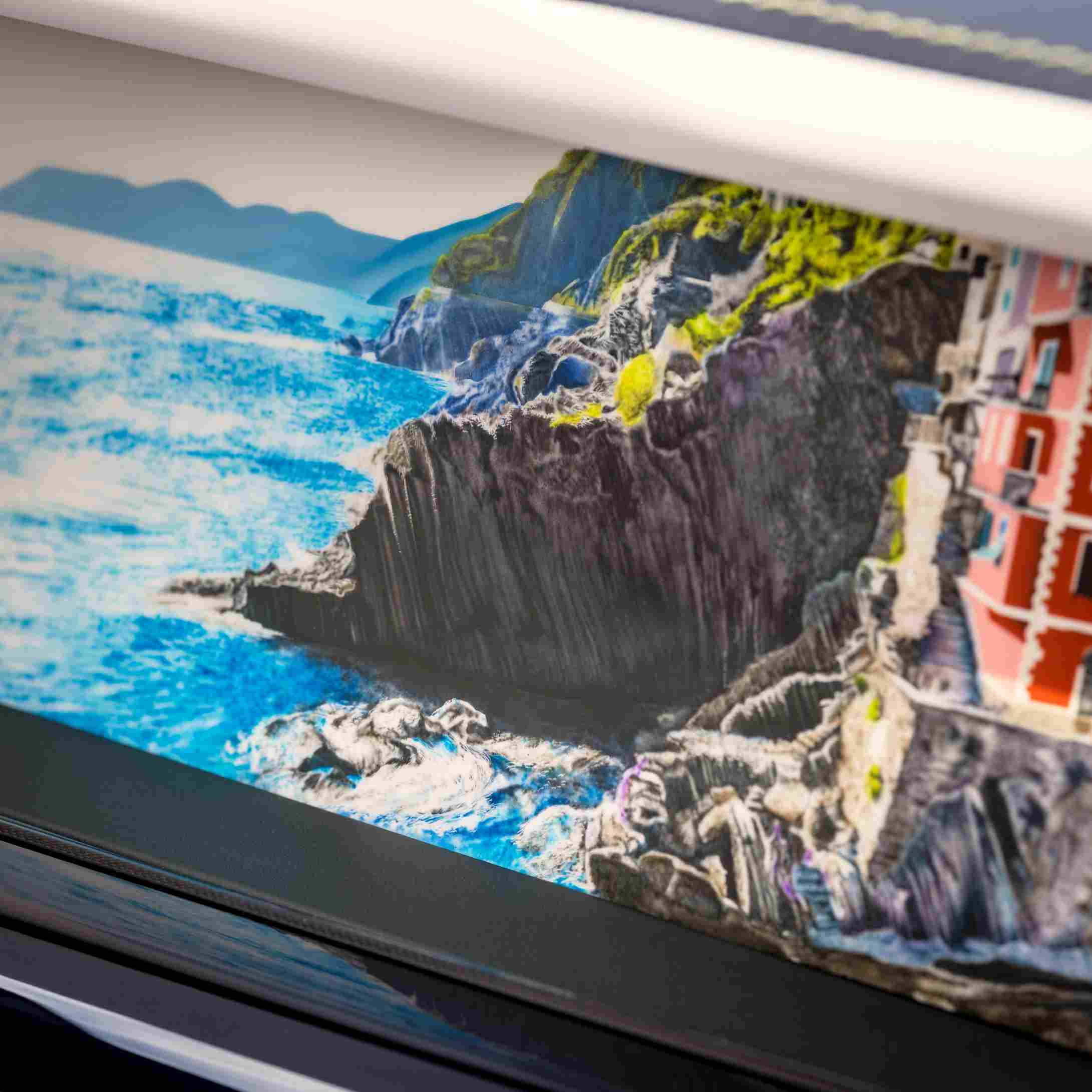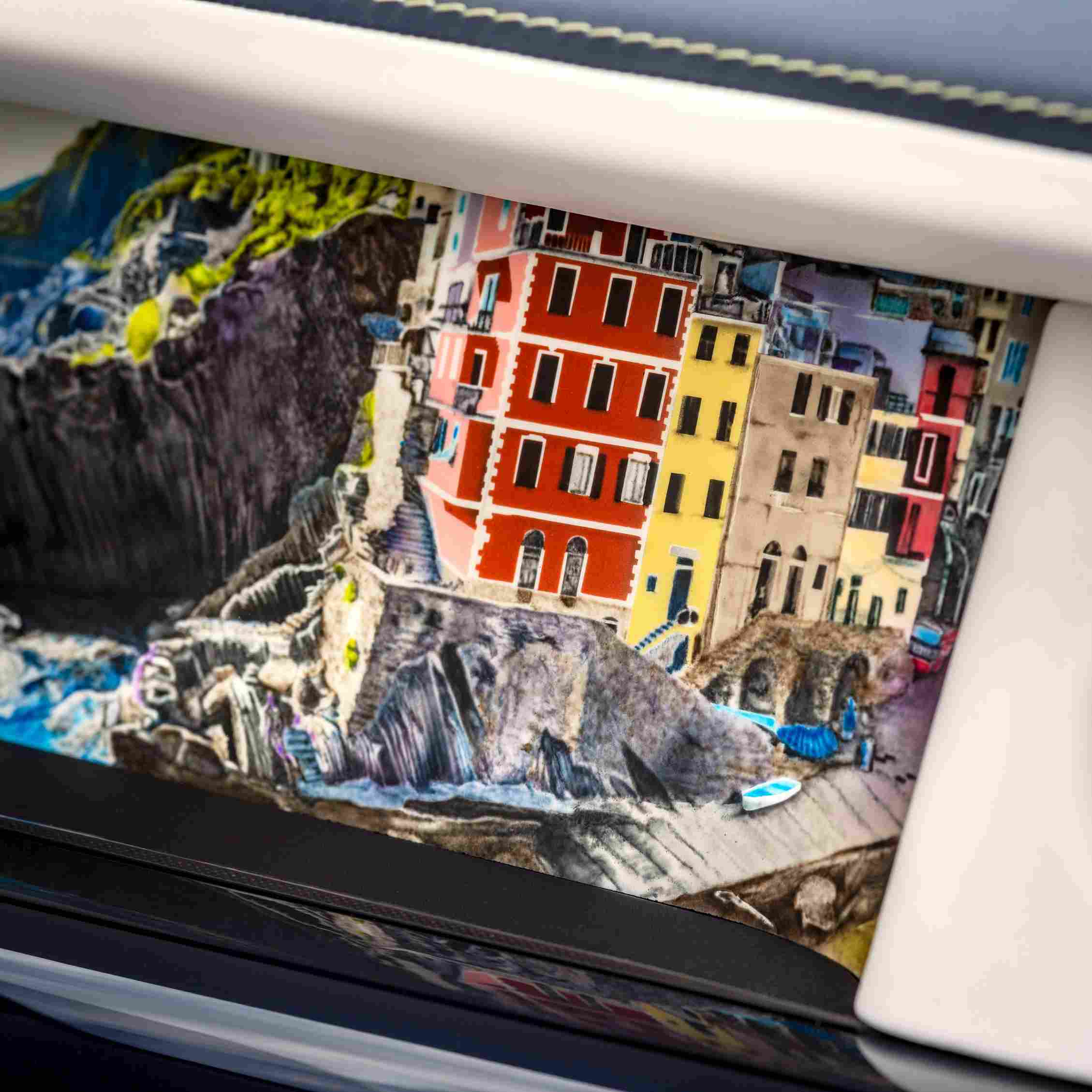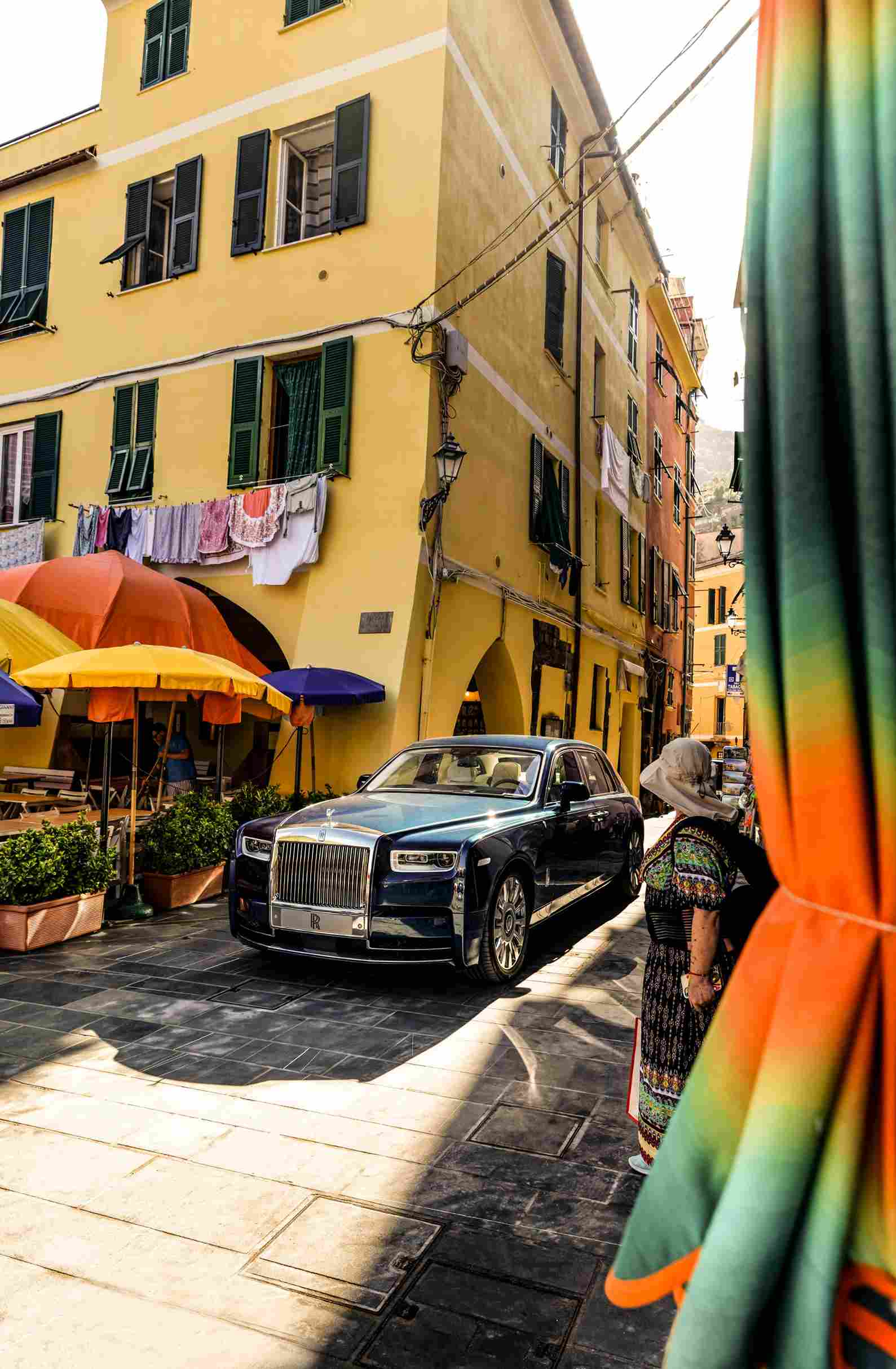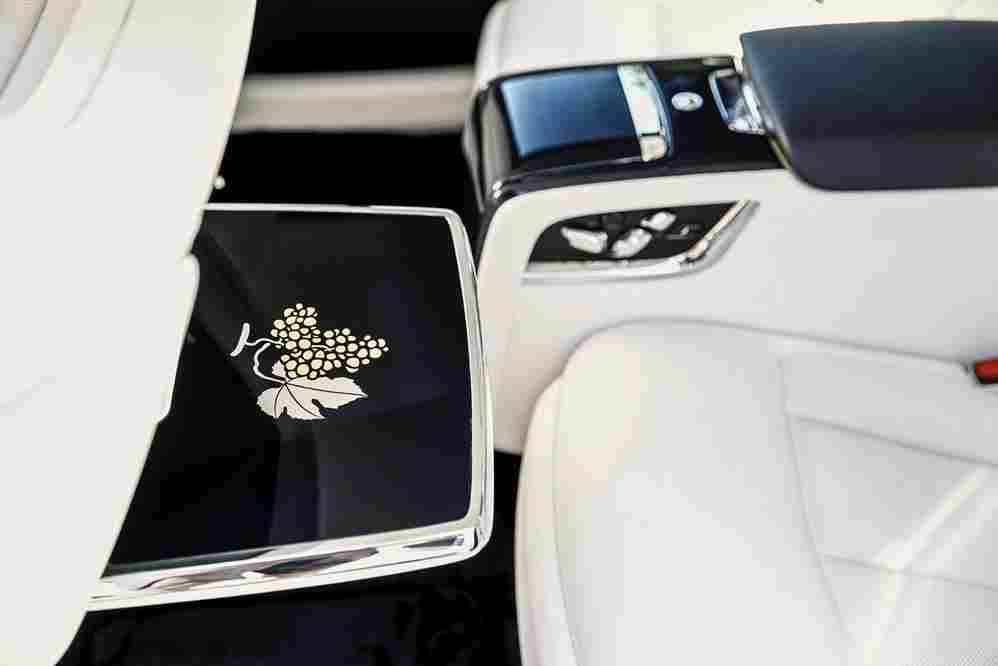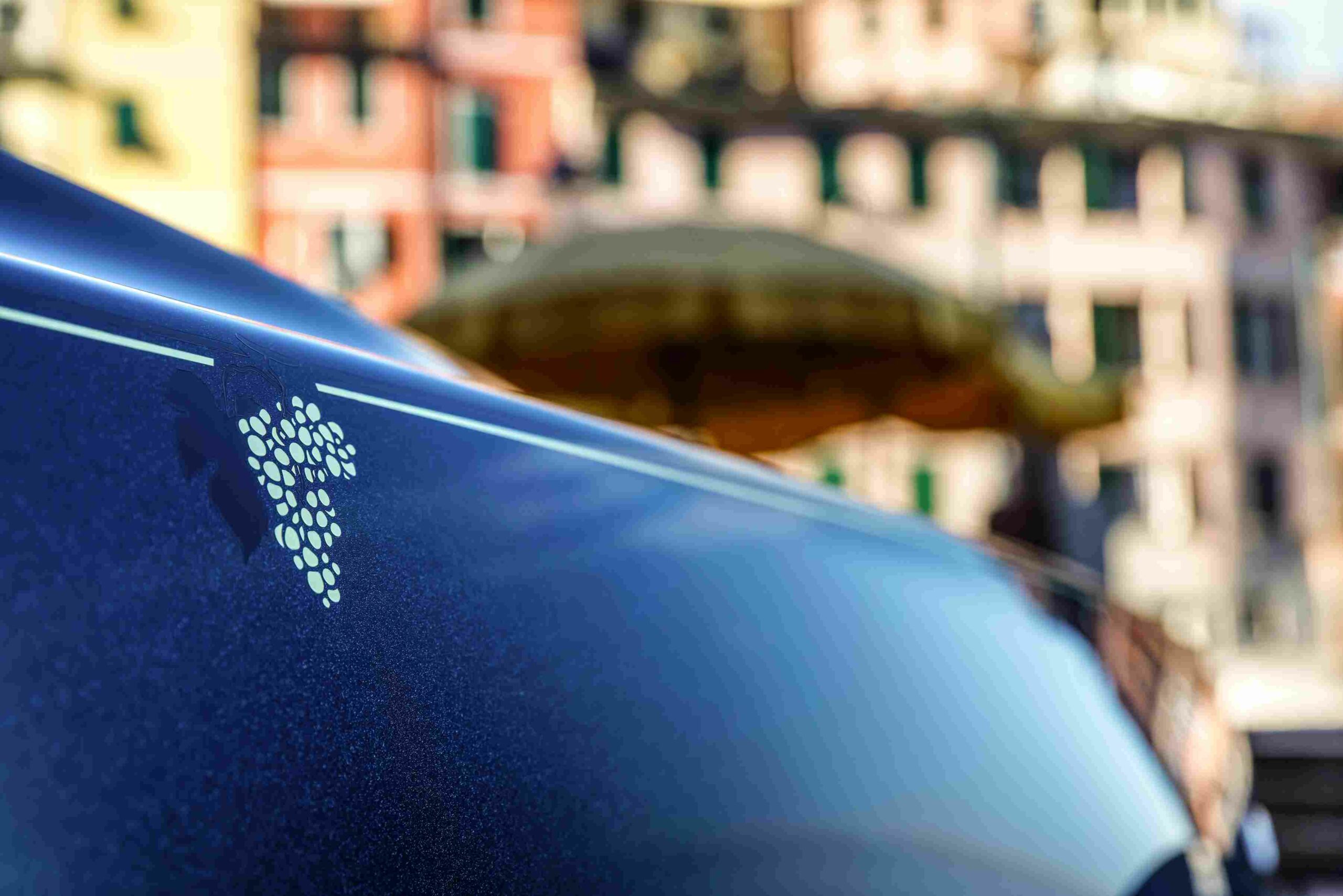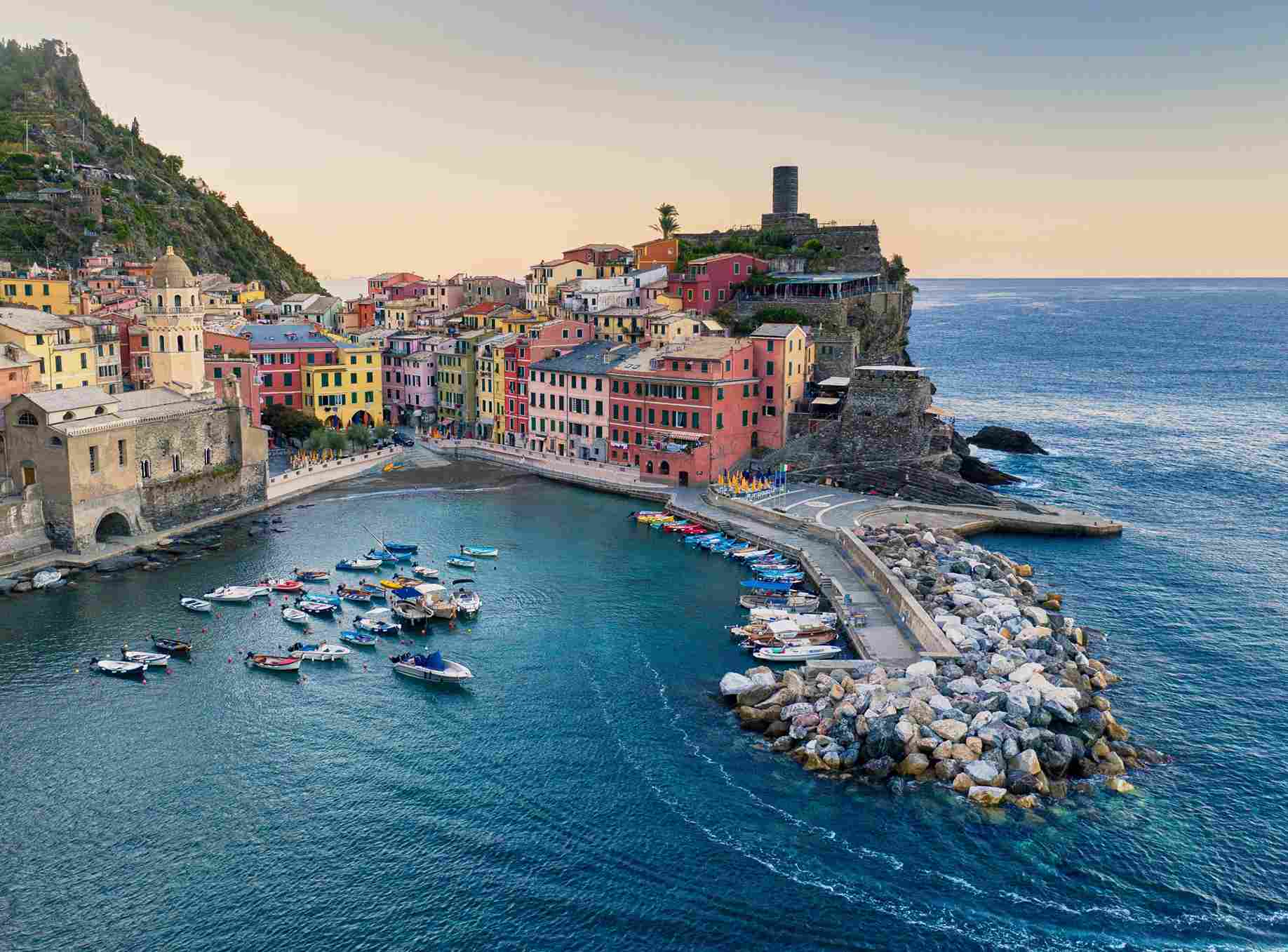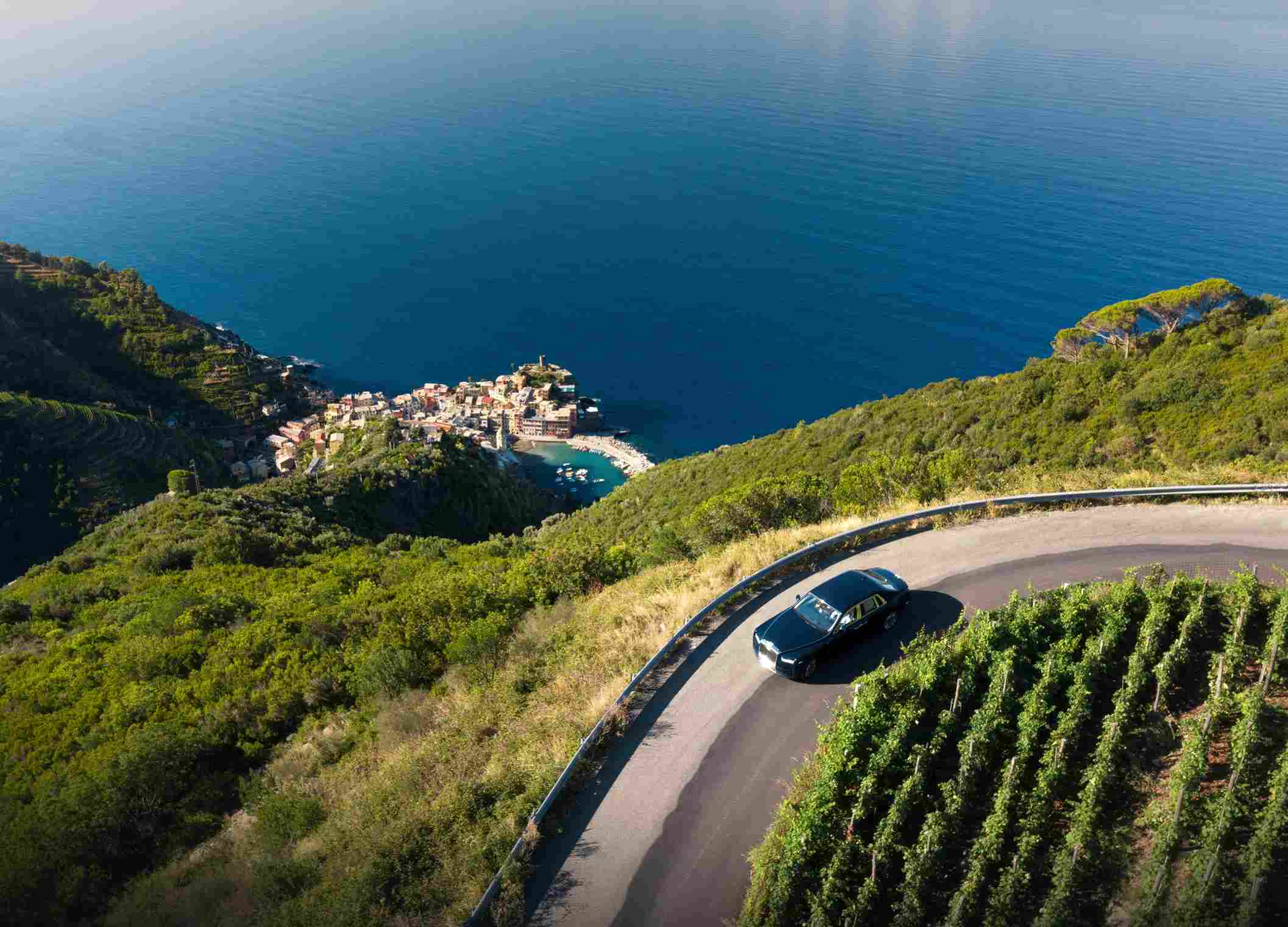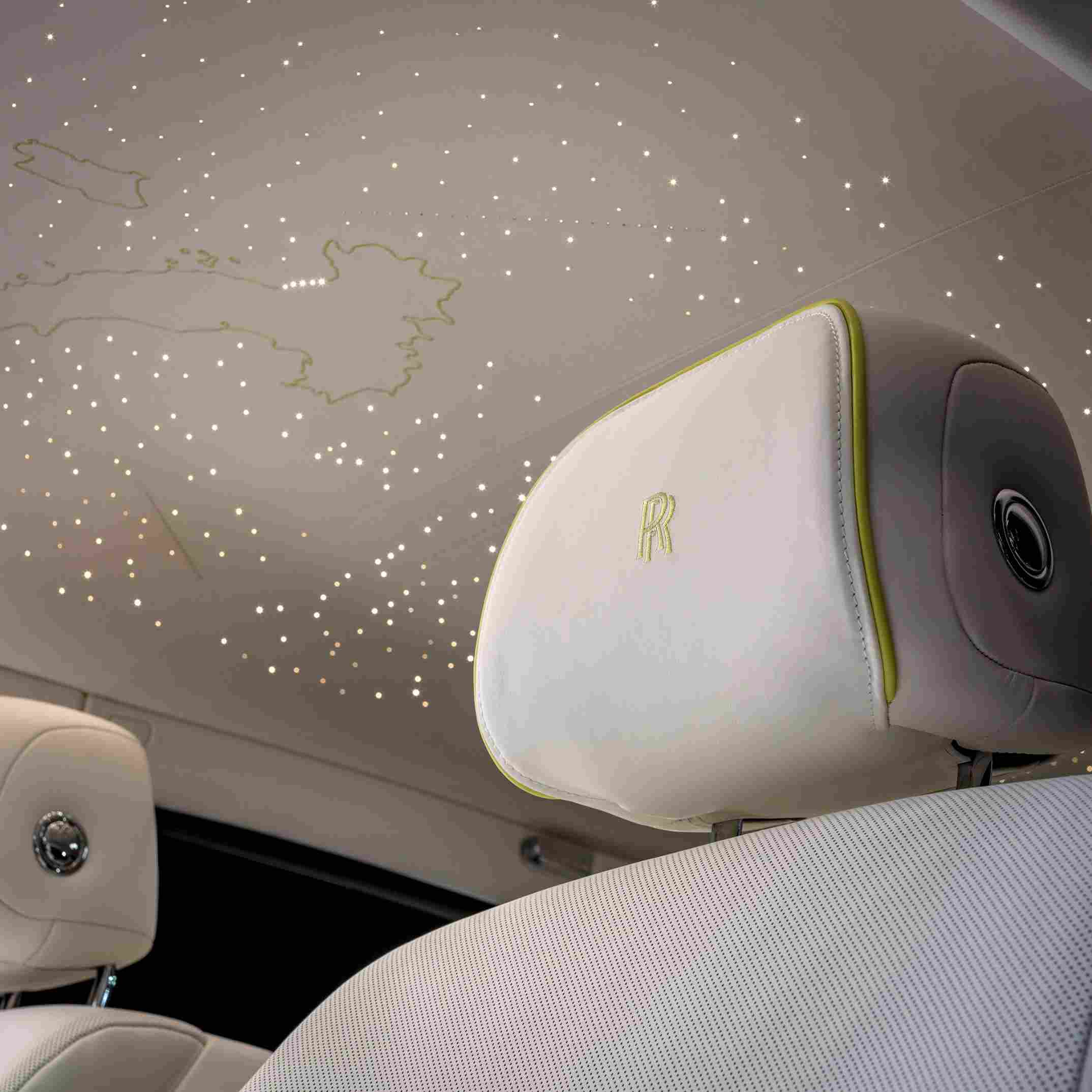 Rolls-Royce just revealed its latest custom-made commissioned Phantom. The one-off Rolls-Royce Phantom 'Cinque Terre' takes on the imagery of the Italian Riviera and its viticulture and winemaking traditions.
The Rolls-Royce Phantom 'Inspired by Cinque Terre' luxury automobile is inspired by the five fishing villages of Monterosso, Vernazza, Corniglia, Manarola, and Riomaggiore. All famous for the terraced vineyards. These vineyards provide the creative jumping-off point for the various bespoke features found inside and outside the car.
The Rolls-Royce Phantom 'Inspired by Cinque Terre' exterior boasts a deep Ligurian blue paintwork accentuated with a hand-applied double coachline in Navy Blue and Jasmine and punctuated with a delicate 'grapes motif' on the sides.
Inside the four-door cabin is where the car gets its focal design features. The grape motif on the car's exterior carries over into the interior in the form of hand-applied intricate stainless steel and gold plating inlays on both Milori blue picnic tables. Other interior design details include the Grace White and Navy Blue leather with Jasmine accents, grape-branch embroidery on the rear doors, an embroidered map of Italy on the bespoke Starlight Headliner with five glowing stars representing the Cinque Terre villages, a specially commissioned artwork on the wide fascia showing an artistic translation of several key elements from all five cliffside villages, and silver debossing depicting the five villages inside the glove box.
Changes to the Phantom are limited to the exterior and interior, while the powertrain remains the same twin-turbocharged 6.7-liter V-12 that pushes 563 hp and 664 ft-lbs of torque.
The Rolls-Royce Phantom 'Inspired by Cinque Terre' is a one-of-one commission and was already delivered to the unrevealed client. No pricing information was revealed, but considering a standard Phantom starts at $475,000, we can assume the one-off Phantom goes for much more than that.
Swipe through the Rolls-Royce Phantom 'Inspired by Cinque Terre' gallery images in the lookbook.