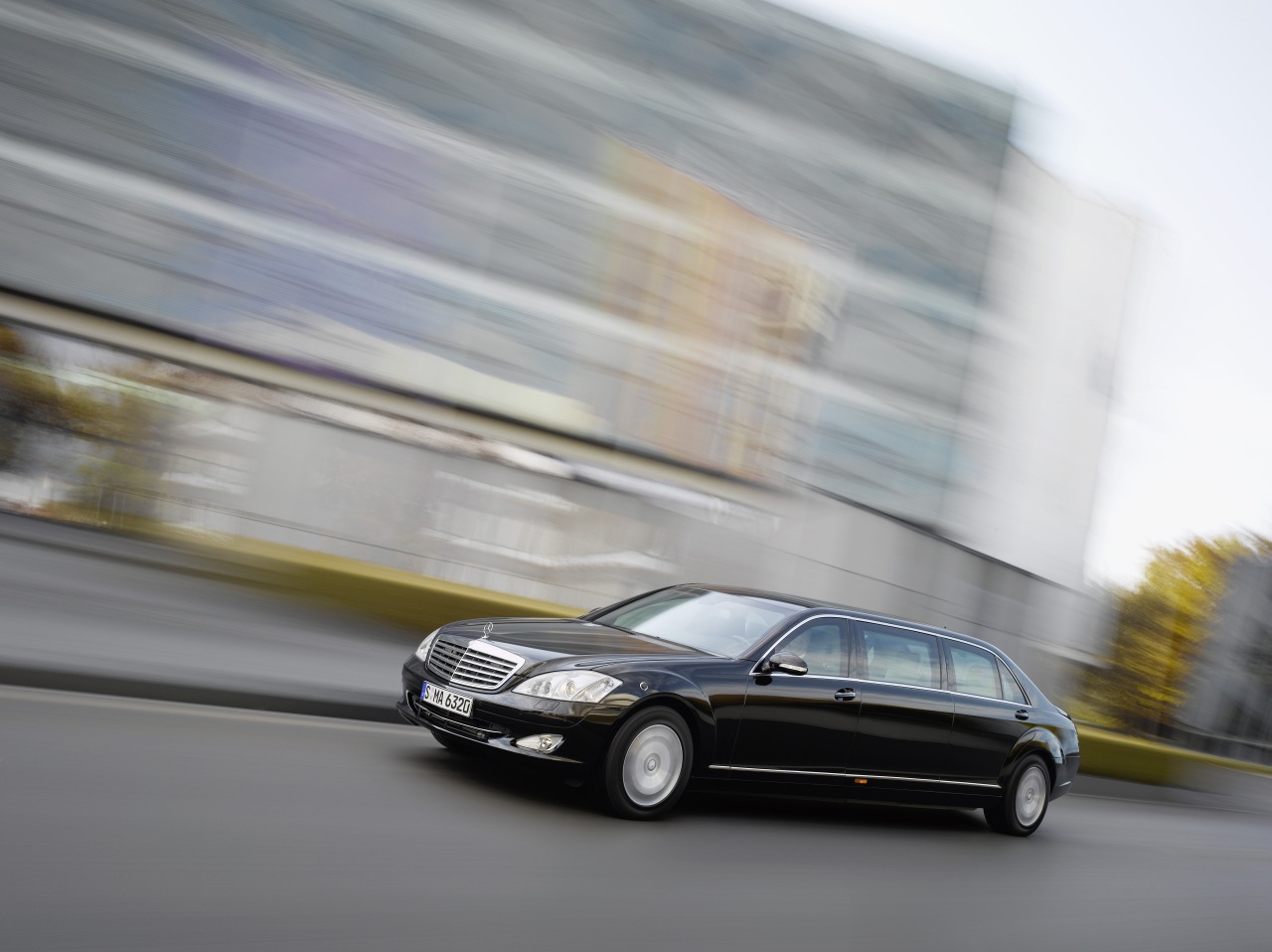 This is not your ordinary Mercedes.  The S-Class Pullman Guard is a top-of-the-class limousine that caters to the wealthy, the famous, and the wanted.  It's got a the highest protection level rated B6/B7 that protects it from the greatest dangers. The S 600 Pullman is also 115 centimeters (yay!) longer than the standard S-Class and boasts an entertainment system for anyone in the backseat.
Need to get away? The S Pullman's powered by a 5.5L V12 biturbo engine producing 517-hp with a maximum torque of 612 lb-ft.
Check out the S 600 Pullman Guard below in the gallery and then head to eGMCarTech to read more.
gallery after the jump
Mercedes-Benz S 600 Pullman Guard: