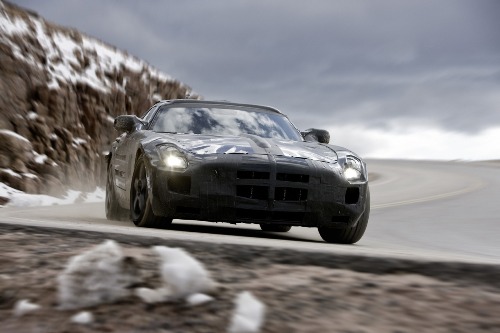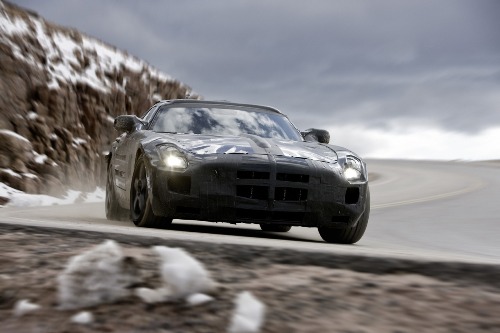 Mercedes-Benz has dropped some official shots and details of its latest high-performance beast – the Mercedes-Benz SLS AMG (formally known as the SLC Gullwing). The SLS won't be making an appearance at the Geneva Motor Show that's currently going on but Mercedes-Benz has released photos of the 3,500 pound prototype going through testing. 
The Mercedes-Benz SLS AMG is based on the 300SL and will feature the popular gullwing-style doors. It will be smaller than the SLR McLaren and will be powered by 6.2L V8 making a total of 563-hp with a maximum torque of 479 lb-ft. With the help of a "Race Start" launch control, the Mercedes-Benz SLS AMG will go from 0 to 62 mph in 3.8 seconds with a top speed of 196 mph.
More images after the jump.