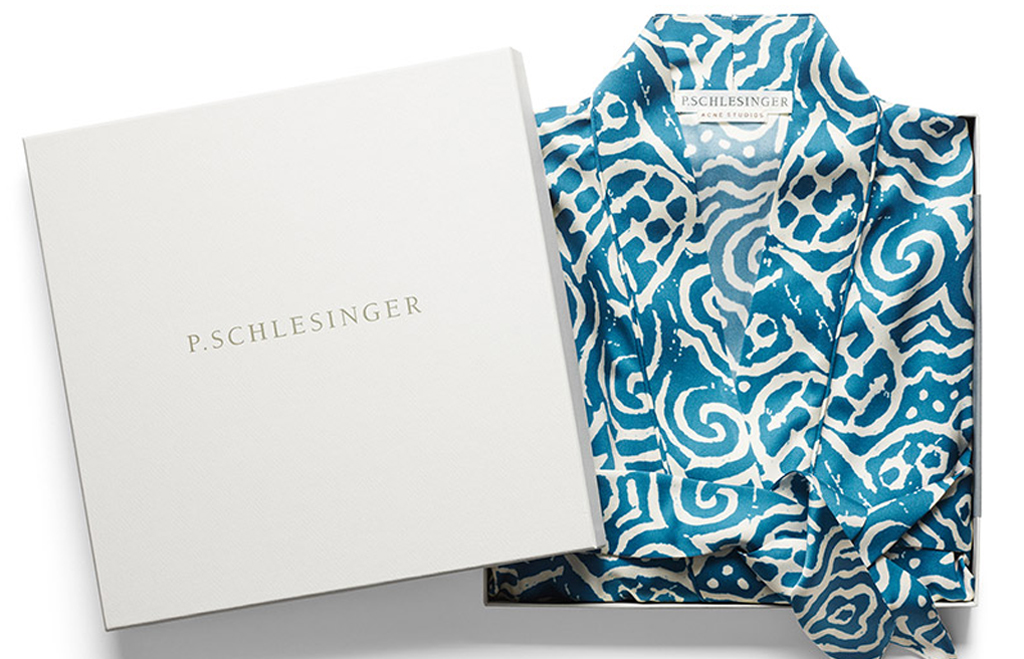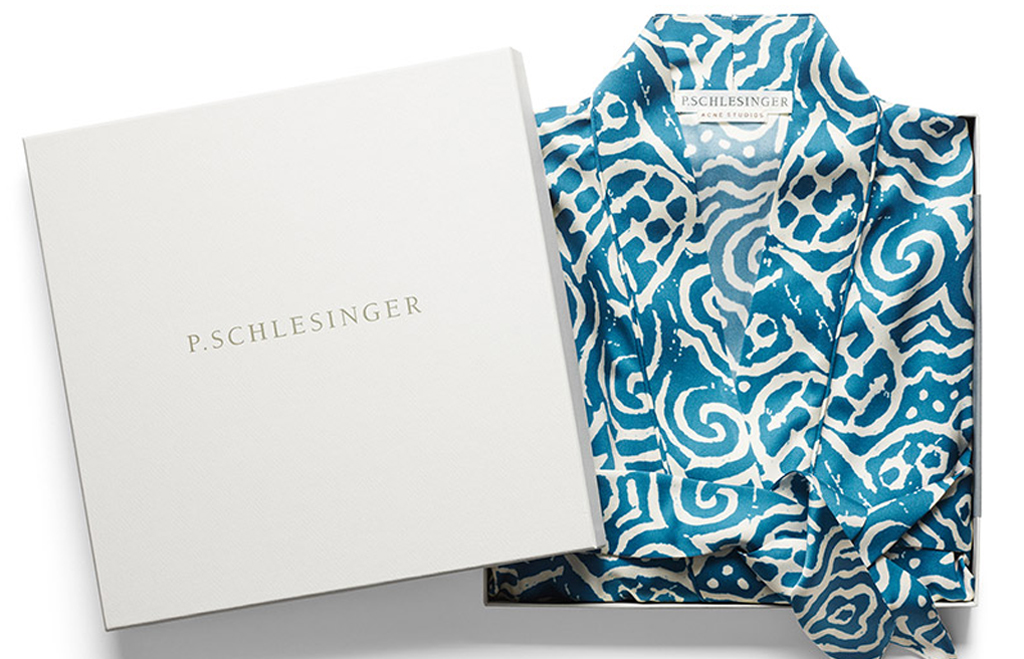 Acne Studios is honoring New York-based artist Peter Schlesinger with a new monograph and a capsule collection of silk pajamas featuring patterns derived from his sculptures. Acne Studios' director Jonny Johansson, a longtime friend of Schlesinger, said pajamas are among the artist's favorite garments. The collaboration gave them "a perfect opportunity to revisit this most pleasurable mode of clothing."
Schlesinger himself said that pajamas are about everything but bedtime. "They are so comfortable," he said, adding that he wears them at home, in the studio and walking the dog.
The pieces in the capsule collection, which includes robes, shirts and pajama bottoms, take some of the bold patterns seen on Schlesinger's sculptures and replicate them in eye-popping colors. The accompanying monograph celebrates nearly three decades of Schlesinger's work, photographed by Eric Boman, his partner of 40 years. Published by Acne Studios and printed in Sweden, the book is a limited edition of 1,000 copies. Also in honor of the collection, a selection of Schlesinger's sculptures will be offered for sale, both at a private New York exhibition and online, at acnestudios.com.
The capsule collection can also be found at Acne Studios' website.