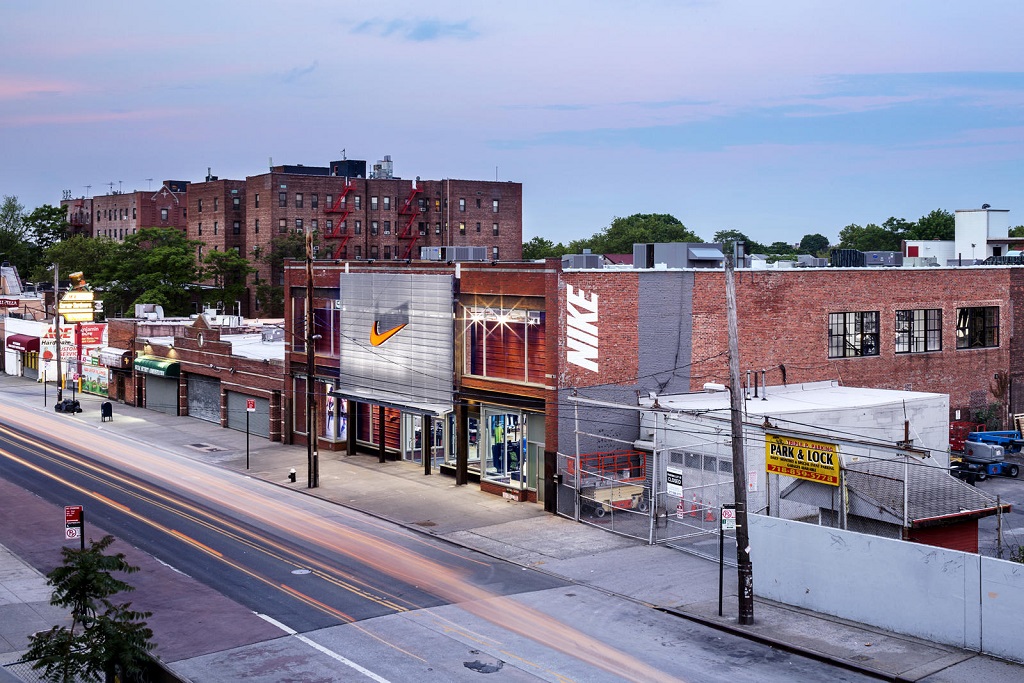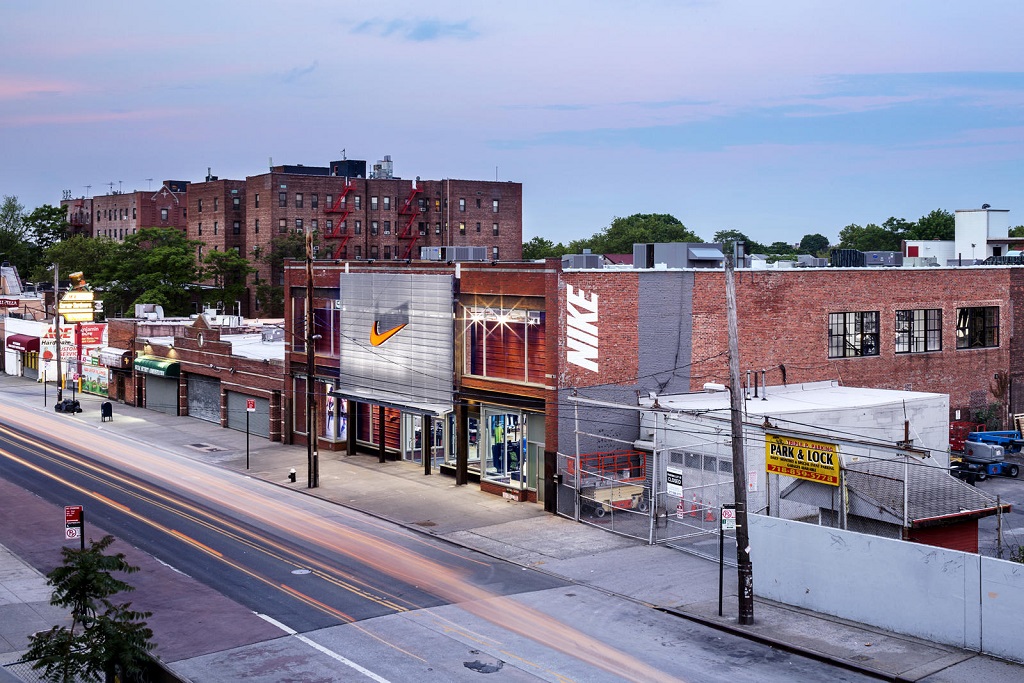 Nike has opened a new Community Store in Brooklyn, NYC.
Community Stores are designed in a way that reflects a neighborhood's heritage and history. The products stocked in each store are also selected to reiterate this. Nike Community Stores have local hiring initiatives that aim to employ no less than 80 percent of their staff (called 'store athletes') through local channels. The new Flatbush Community Store in Brooklyn has already met that goal, with store employees residing no further than five miles away.
Nike Community Stores also aim to uplift and engage the communities they are based in with store athletes volunteering their time to local non-profit organizations and charities. One of the initiatives involves promoting sport-related activities for children. Studies prove that kids who engage in athletic activities are healthier and have lower anxiety levels than those who do not, so the effort goes a long way in helping the greater community.
The new store is situated on the intersection of Nostrand and Flatbush Avenues in the heart of Flatbush, Brooklyn. It marks Nike's fifth community store. Check out the photos below and head over to Brooklyn to see what the store has to offer.