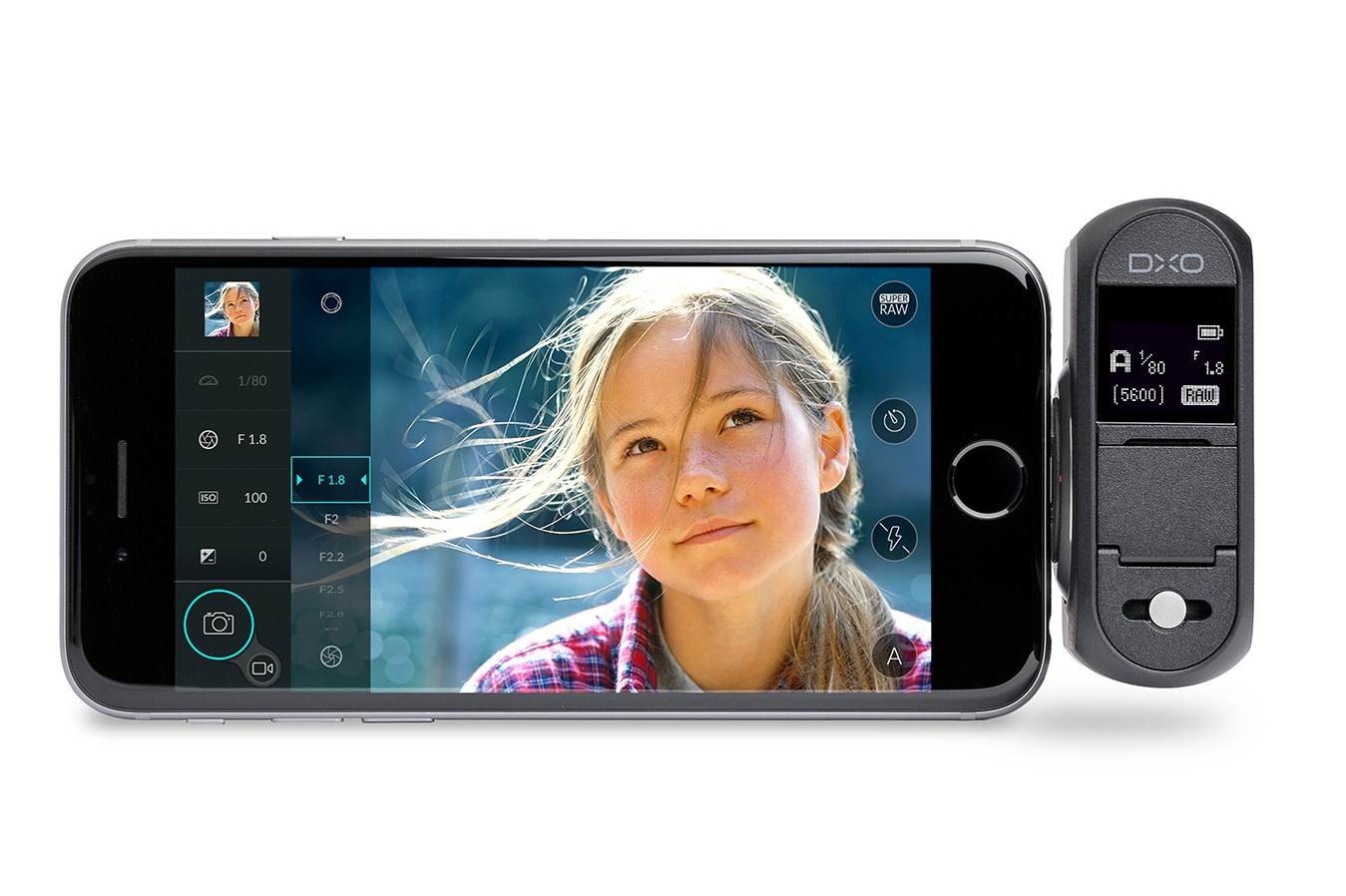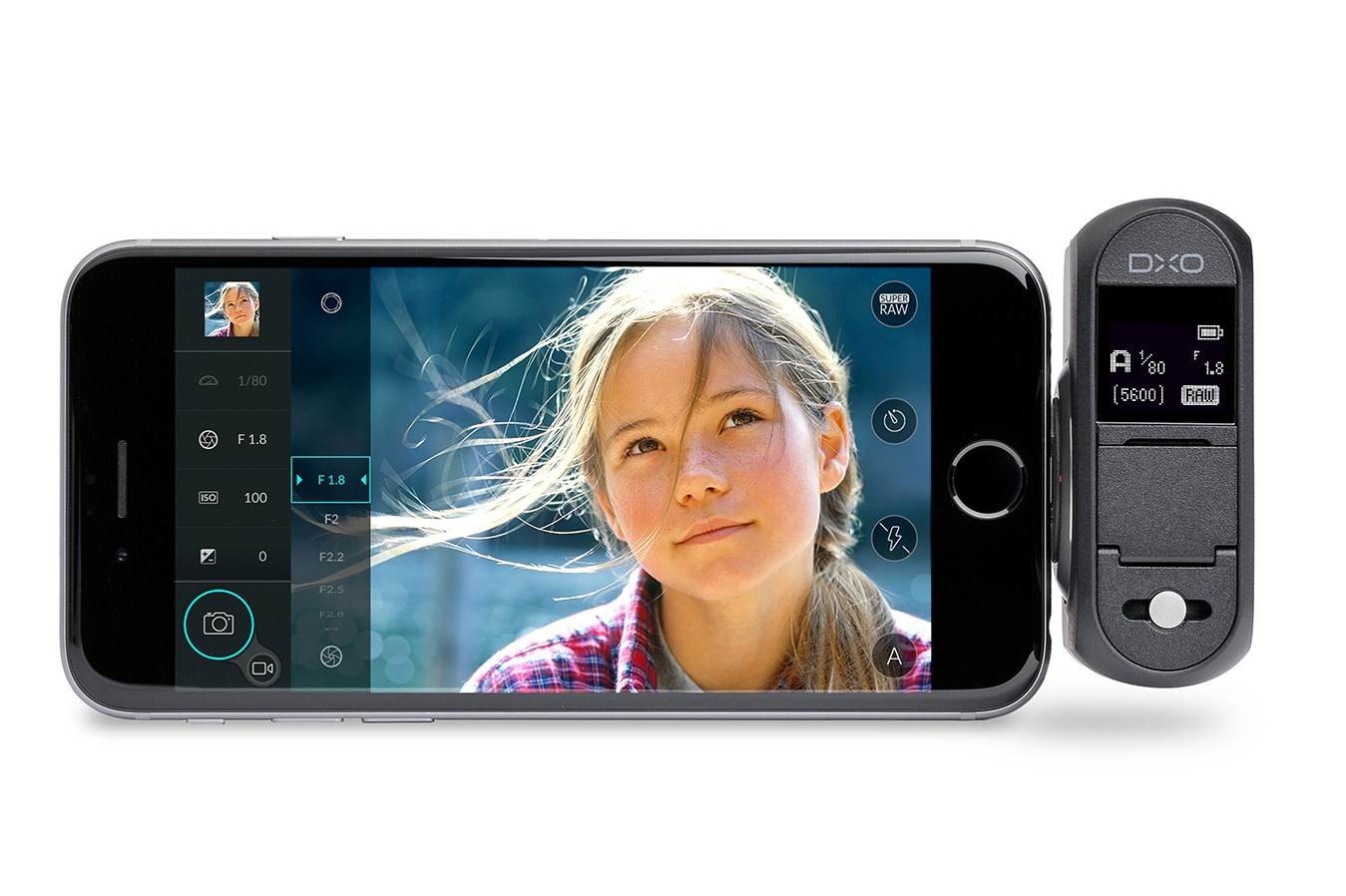 While the iPhone's onboard camera is already pretty good, it's not quite good enough for true mobile photography enthusiasts. That's why the guys at DxO Labs recently revealed the new DxO ONE Plug-in Camera, which turns your iPhone into a veritable DSLR camera.
The DxO ONE connects via Lightning technology, making it an iPhone-only device, and brings with it all sorts of DSLR functionality. New options include shutter speed, ISO settings, and a manually-adjustable aperture. The device itself packs a bright f/1.8 aperture lens and 20.2 megapixel sensor… all in a compact, one-inch-thick body.
The DxO ONE Plug-in Camera will start shipping in September, but you can pre-order yours now for $599 by visiting the DxO website.