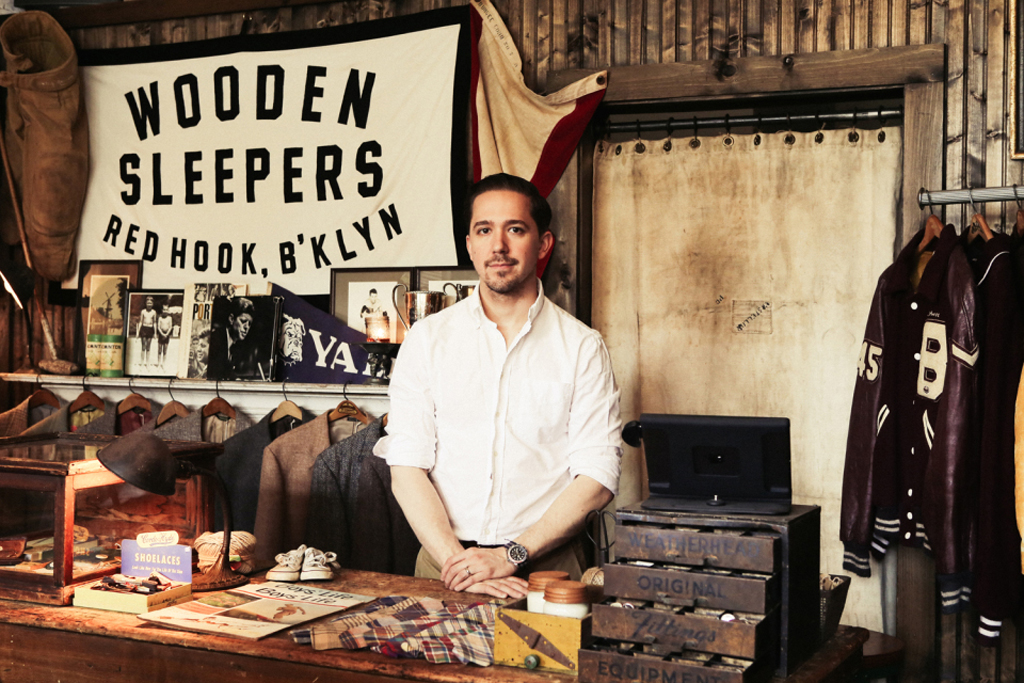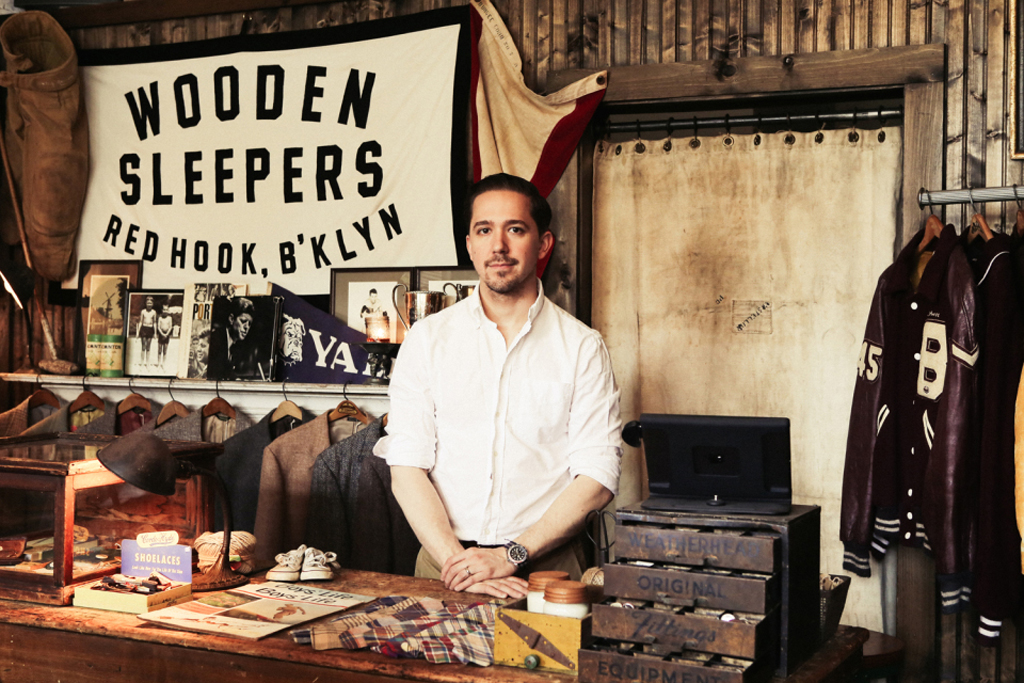 To call Wooden Sleepers in Red Hook, Brooklyn, a vintage shop would be technically correct but also misleading. Most vintage shops are crammed to the rafters with anything the owners can get their hands on—a mish-mash of clothes of questionable style and condition. Wooden Sleepers is crammed to the rafters, yes, but with vintage clothing that is carefully curated. Only the best makes it onto the store's racks.
Selectism recently toured Wooden Sleepers and chatted with its owner, Brian Davis, who had amassed so much vintage items that he opened a store, first in Greenpoint and now in Red Hook.
"People really come to us for the edit," Davis said of his store's selection. It's easy to see why. Wooden Sleepers has the look of a summer camp mercantile store turned into an upscale meanswear shop. Cool details abound, as does an array of prime vintage clothes that span decades without sacrificing quality. Don't believe us? Check out the full article at Selectism, visit the Wooden Sleepers website or just jaunt on over to Red Hook and see the place in person.
(Via Selectism)