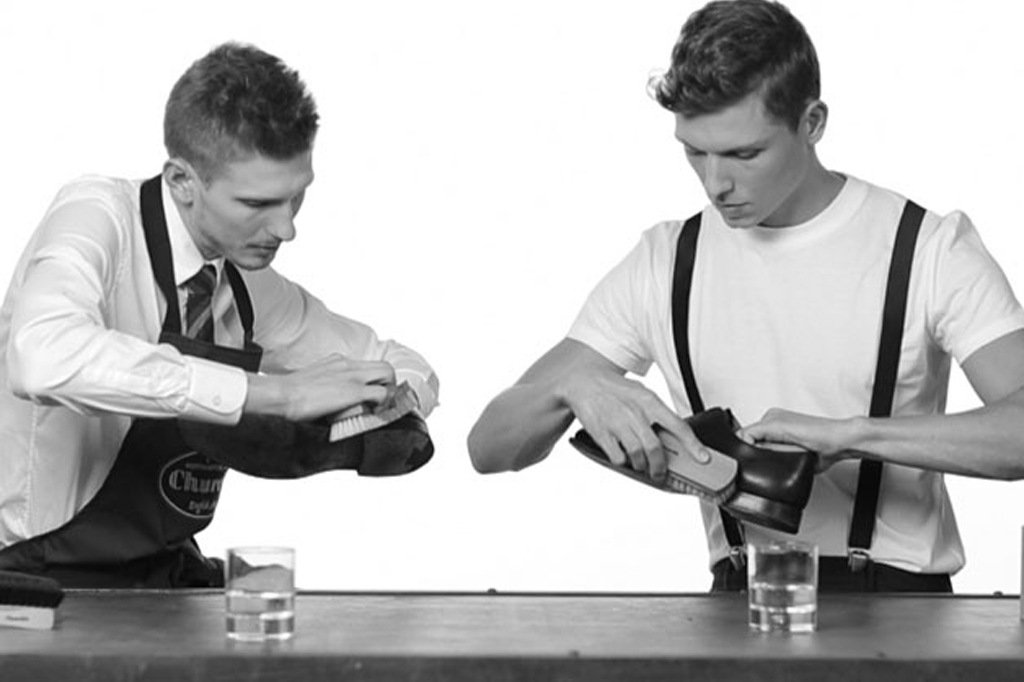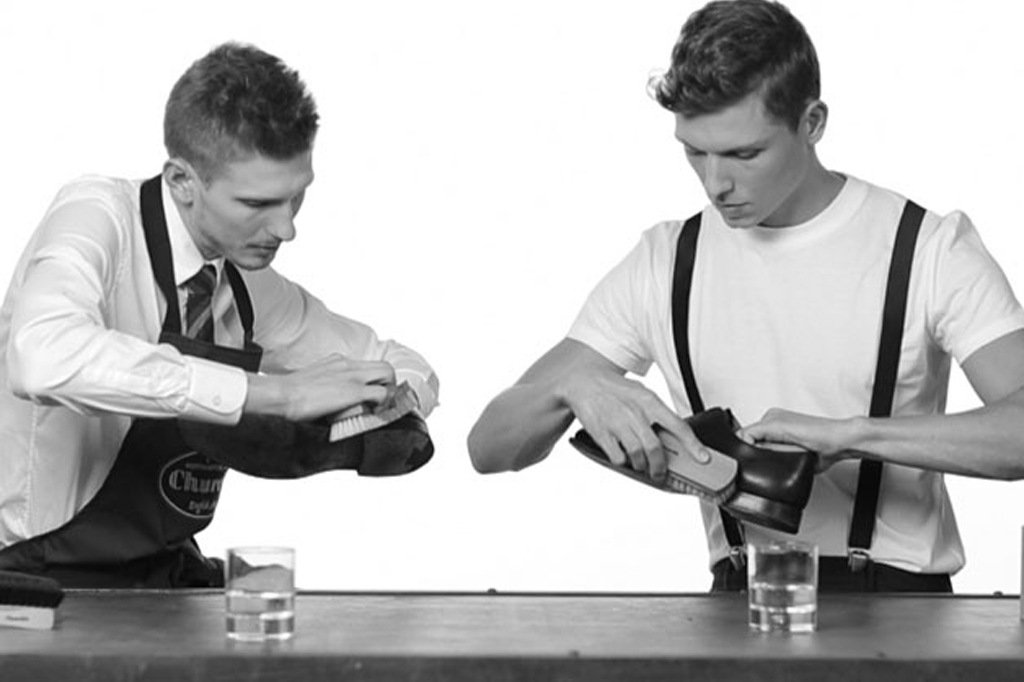 On the website of iconic British shoemaker Church's, you'll find this slogan: "Church's is more than a company, it is a legacy, one that is made to last." That's no marketing hook. It's the truth. Church's has been making quality shoes since the 1870s. When you buy a pair, you'll own it for life. That is, of course, with the proper care.
Because Church's wants their shoes to last as long as you do, they created a video exclusively for British GQ. It is, quite simply, an easy-to-follow, step-by-step guide to cleaning your pair of Church's. (Hint: Brushes and polish are required. As is a shoe form. And don't even think about cleaning without removing the laces first.)
We admit, a shoe-cleaning video sounds boring. It's not. The video is filmed in the zippy style of a 1920s silent movie — fitting for a company that really took off during the Roaring Twenties. It's also informative. After a viewing or two, you'll be a pro at cleaning your Church's.
If you don't yet own a pair of Church's, going to the company's website can easily remedy that.
[embedvideo id="7flCwDCU5Ig" website="youtube"]