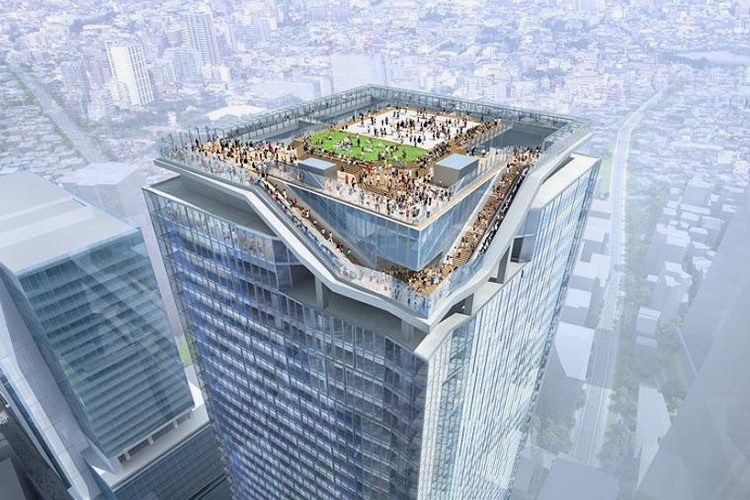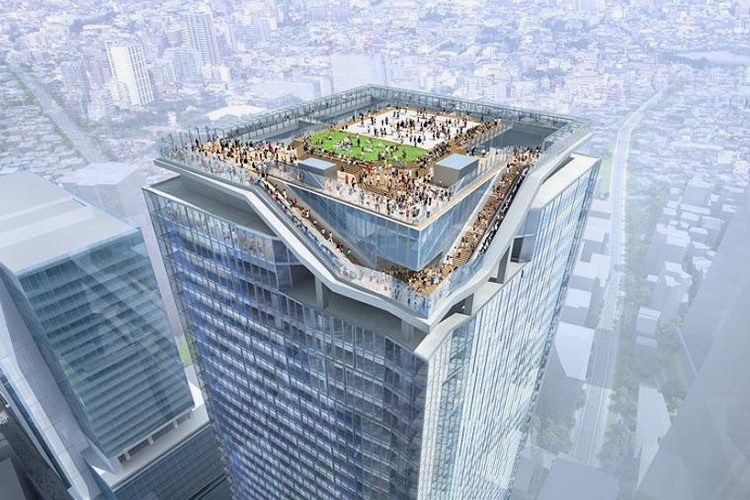 SANAA, kengo kuma + nikken have worked together to design a new skyscraper with a rooftop plaza, set to be a new feature on Tokyo's skyline.
The 755-foot building will have 360 degree views of the Japenese capital city from Tokyo's Shibuya district. The skyscraper will also have a unique rooftop plaza of about 32,000 square-feet which will serve as a helipad and recreation space with many cultural attractions like a small park area, upper roof deck, retail stores and restaurants. The ultra-modern design will fit in well with Tokyo's existing skyline. Its construction is scheduled to be completed by 2019.
Take a look at the gallery below for a preview of what the building will look like.