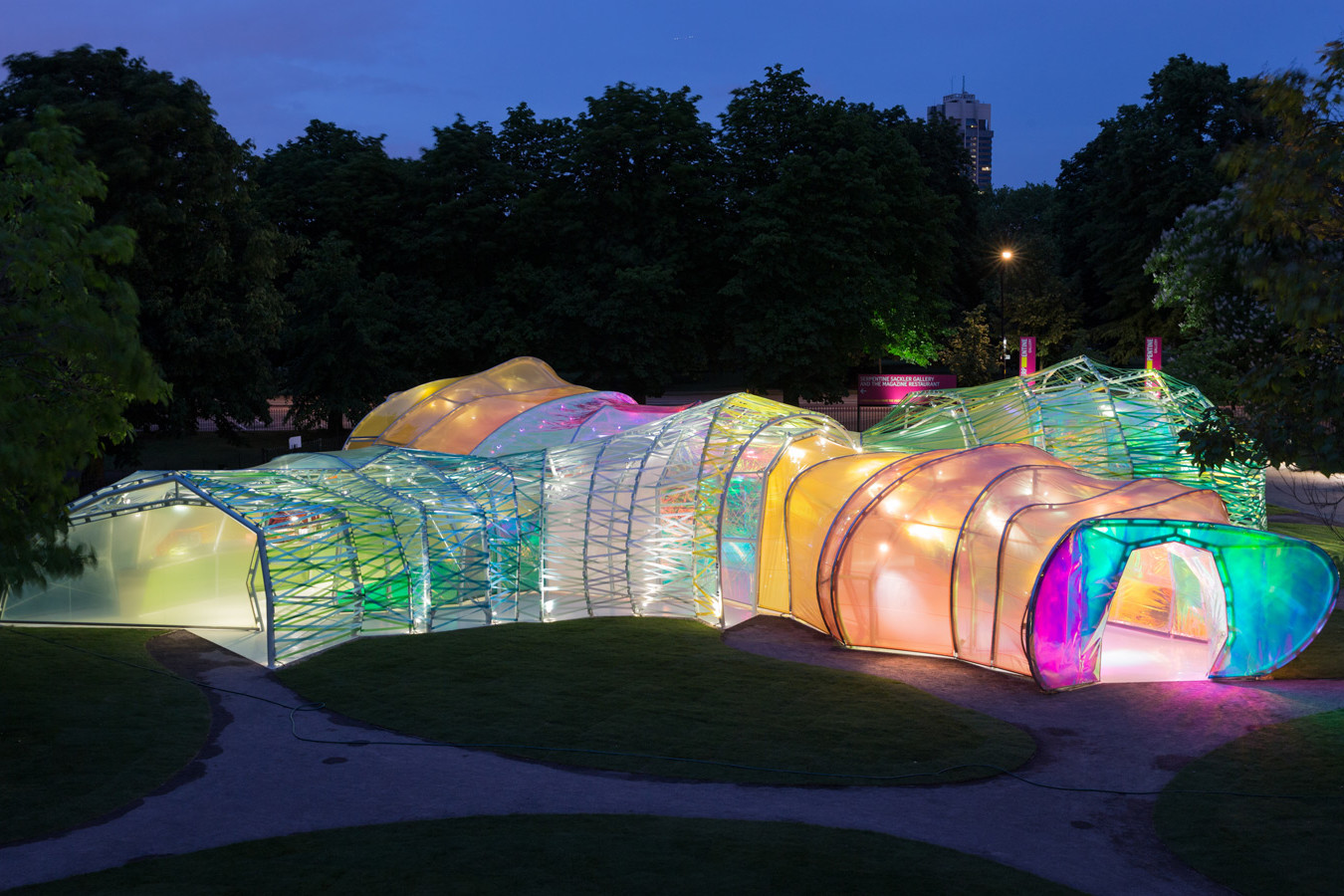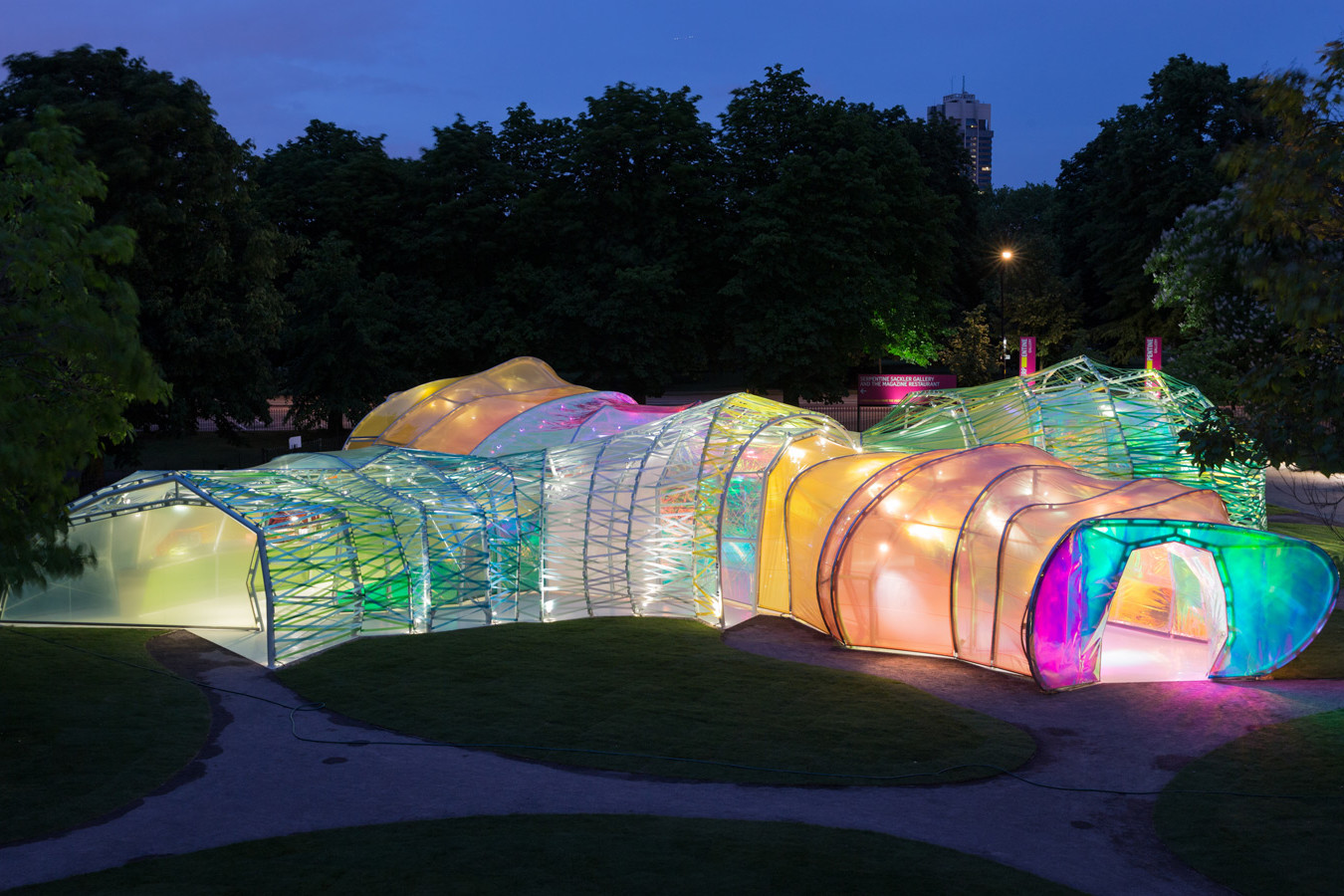 Fashion brand COS will continue supporting the Serpentine Galleries Park Nights series in London. This is the third straight year COS will sponsor the yearly live art, music, film, poetry, and performance show.
This year's Serpentine Galleries Park Nights lineup includes:
July 31, 8pm: "On Art & Philosophy" with Fleur Melbourn
Fleur Melbourn is a London-based artist who works across sculpture, film and installation. In this new commission incorporating film, theatre and philosophy, Melbourn presents a performance
in which figures from the afterlife discuss mortality and the notion of blasphemy.
August 21, 8pm: "On Film & Music" with Marianna Simnett
In an evening exploring bodily integrity and invasive procedures, artist Marianna Simnett presents a musical performance accompanied by footage from her recent films, The Udder, Blood and Blue Roses. Working with video and drawing, Simnett's recent body of work explores themes of sexuality, innocence, corruption and martyrdom.
September 11, 8pm: "On Theatre & Memory" with Jesse Darling
Artist Jesse Darling presents a version of the tragic play Antigone as an immersive environment, community theatre and symbolic ritual, reflecting on remembrance and empire. Based in London, Jesse Darling is an artist working in sculpture, installation, text and 'Dasein by design' – where performance meets unmediated experience.
September 18, 8pm: "On Discourse & Choreography" with Christodoulos Panayiotou
Cypriot artist Christodoulos Panayiotou presents a new version of his lecture-reading, Dying on Stage, which investigates the hierarchical order of literal, metaphorical and symbolic deaths on stage as well as the concept of tragic irony through readings, videos and dance. This new version of the performance features dancer Jean Capeille in a choreography by Panayiotou.
September 25, 8pm: "On Sound & Performance" with Christian Wolff and Apartment House
Composer Christian Wolff presents a musical performance together with Apartment House. Created by the cellist Anton Lukoszevieze in 1995, Apartment House has become an exponent of avant-garde and experimental music from around the world. The ensemble's recent double album of music by Laurence Crane has received critical acclaim – described as 'compellingly beautiful' by The Guardian.
October 16, 8pm: "On Dance & Transformation" with Mette Ingvartsen
Choreographer Mette Ingvartsen presents a discursive-practice-performance addressing artificial nature, catastrophic constructions and the autonomy of objects, where imagination, speculation and description all play a role in the encounter with the spectator.
Mette Ingvartsen is a Danish choreographer, dancer, PhD student and editor. Questions of kinesthesia, perception, affect and sensation have been crucial to most of her work and she continues to think about choreography as an extended practice.
Visit the COS website and the Serpentine Galleries website for more updates, events, and deals.