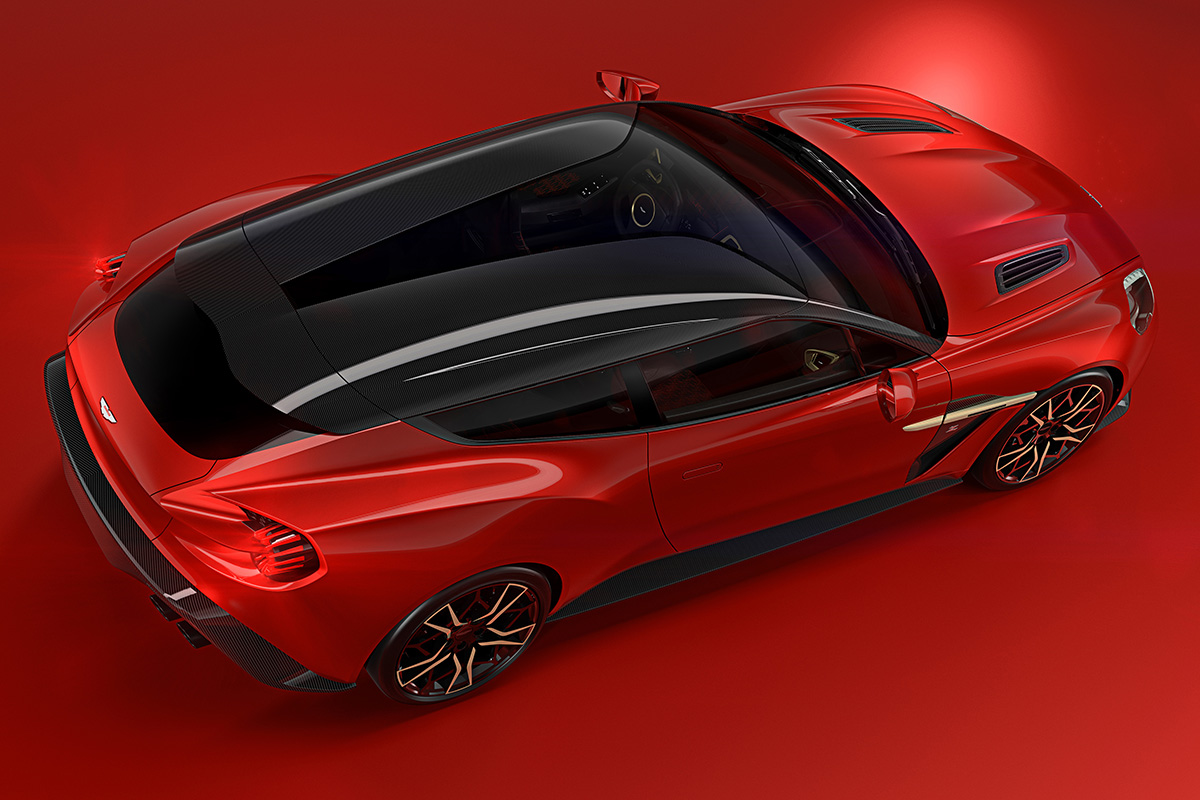 Aston Martin Introduces Vanquish Zagato Shooting Brake, A Two-Door Wagon
Aston Martin's added another beauty to the Vanquish Zagato family in the form of the Vanquish Zagato Shooting Brake. Yep, the wagon continues to drive a ton of interest and Aston Martin's two-door variation might be one of the most impeccably crafted ones ever. Similar to the Zagato's other variants — the Coupe, Volante, and Speedster — the Zagato Shooting Brake also features a naturally aspirated V12 engine that churns out 580 hp. The roof alone might seal the deal here but many of the Shooting Brake's top qualities come right from the rest of the Vanquish Zagato family. This two-seater will hold its own place though, especially given the level of versatility it brings to the table. And when it does hit the streets next year, expect it to be a rare sighting if you spot one because only 99 units are being made.
Check it out in the gallery up top and look for more info on the Aston Martin Vanquish Zagato Shooting Brake in the months ahead.