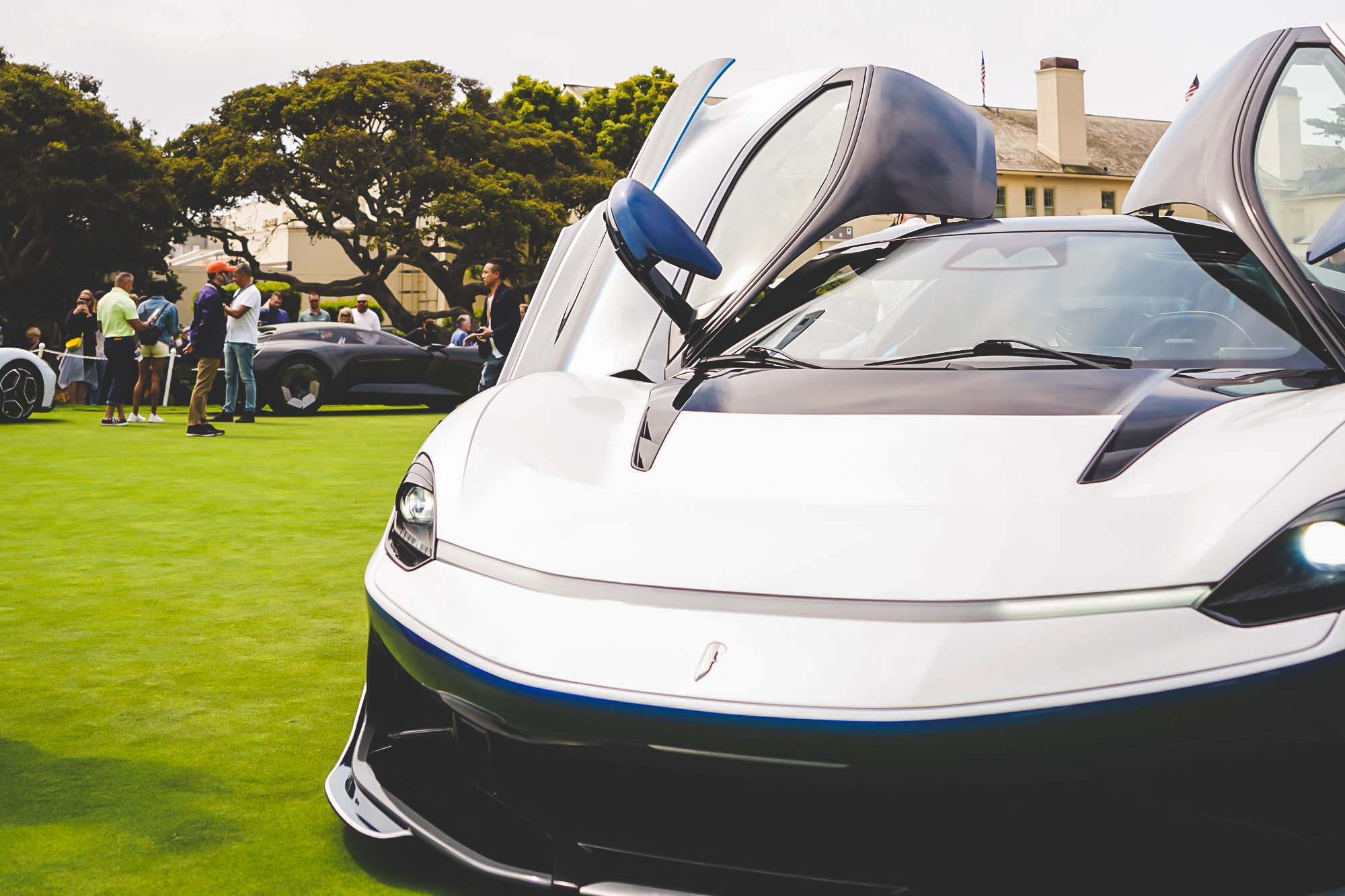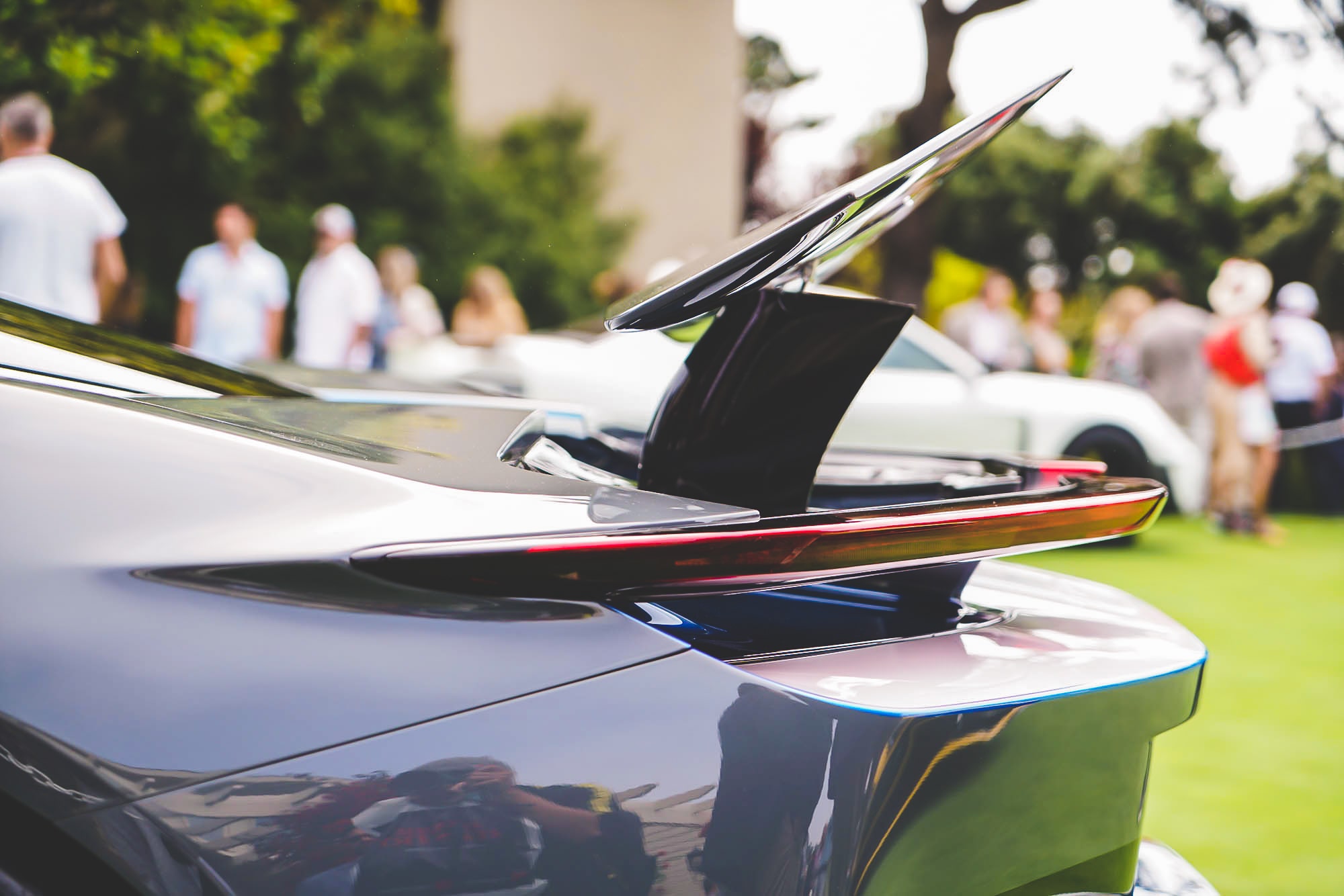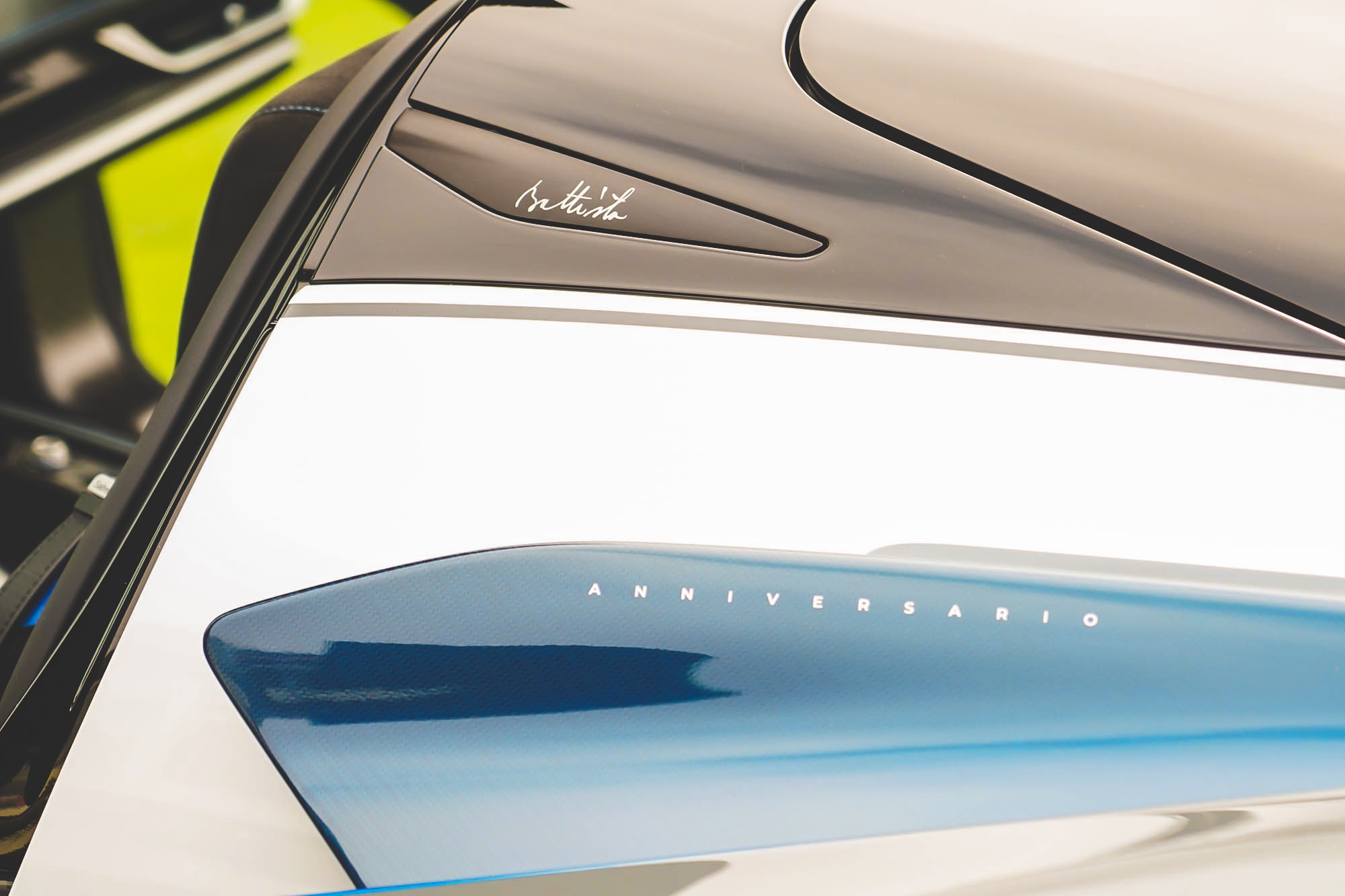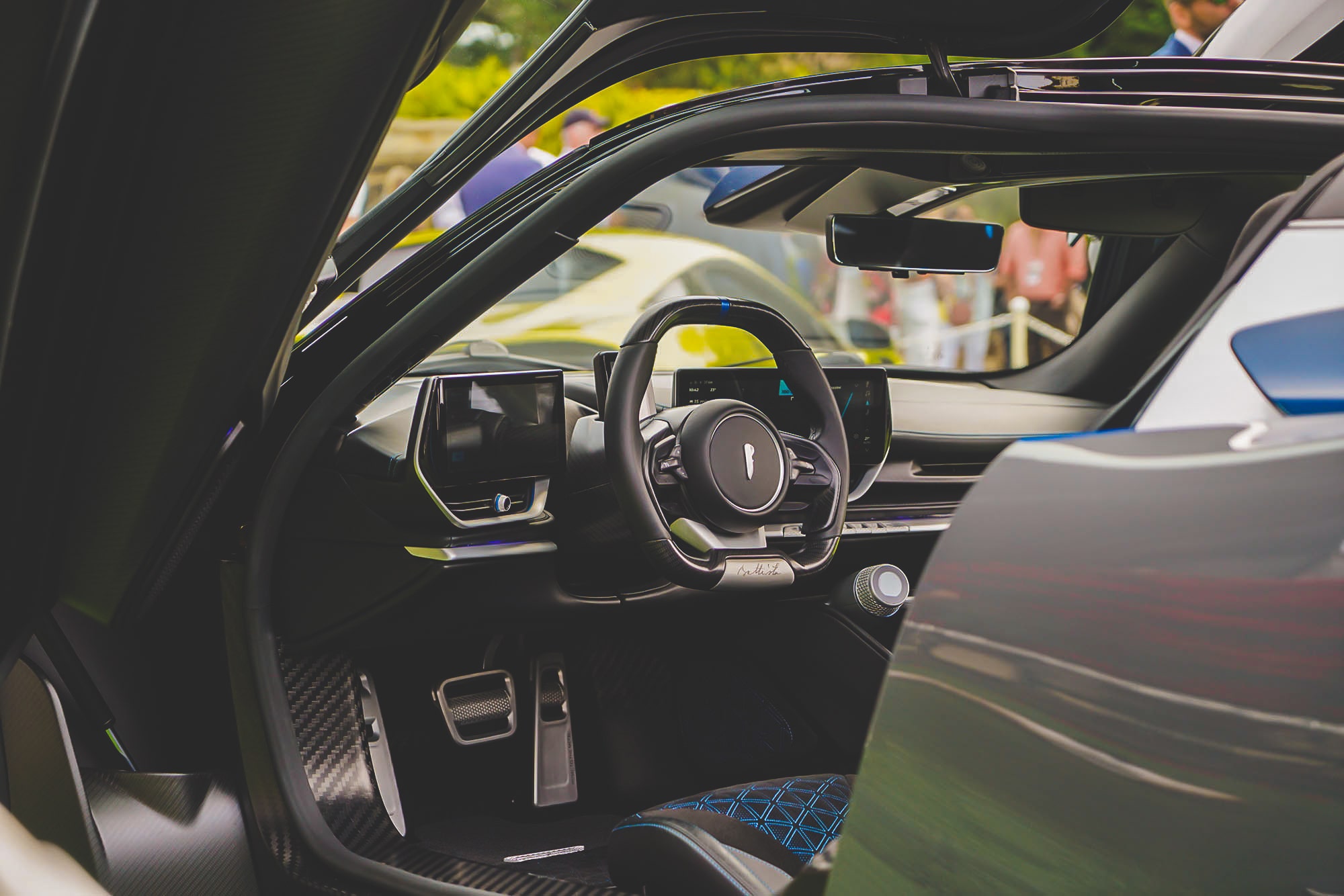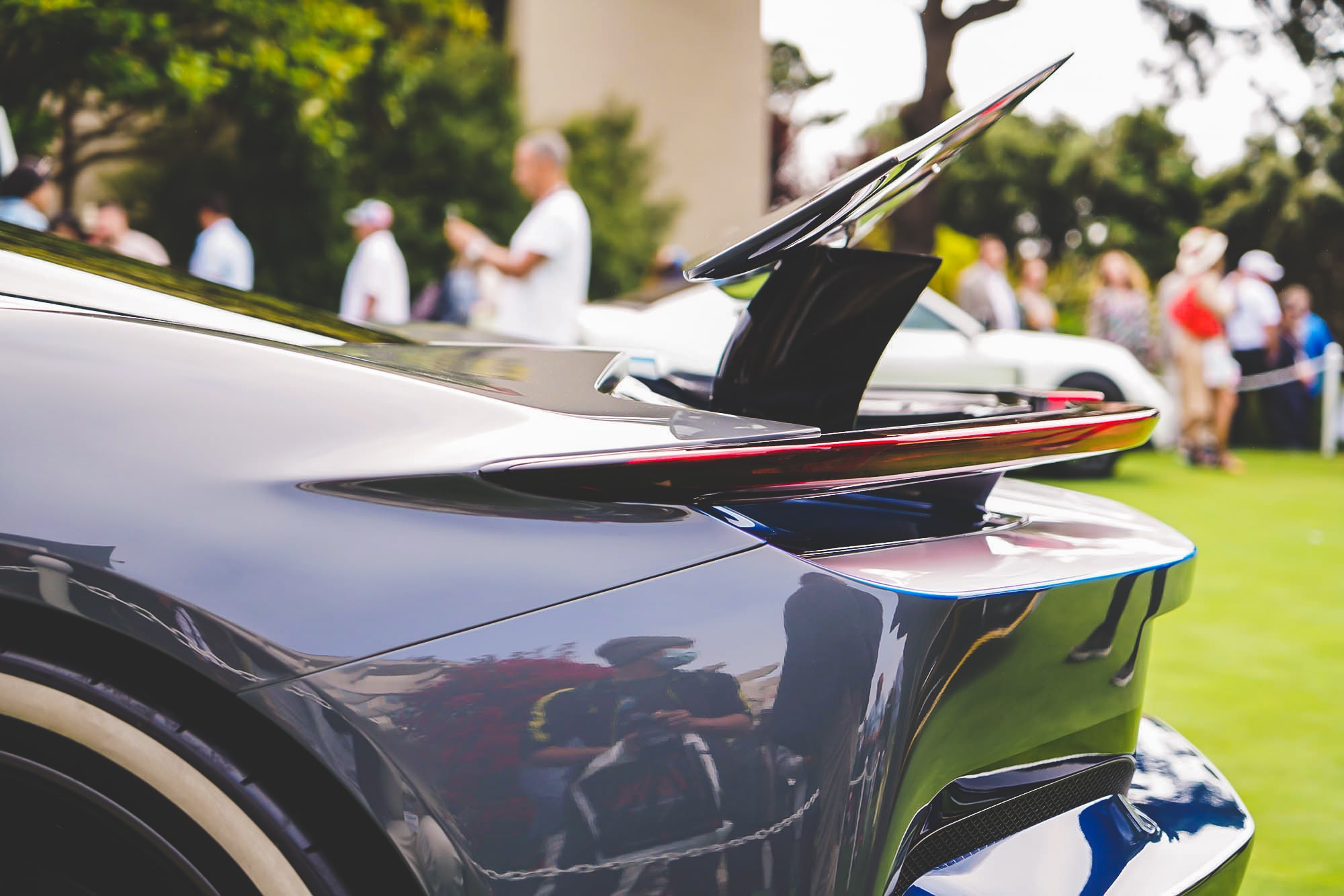 Words and photos by Atif Kazmi for Por Homme
We haven't heard too much from Pininfarina for quite some time but they showed up at Monterey Car Week, showing off both their production ready Battista and the limited-edition Battista Anniversario.
Both iterations of the Battista will officially produce 1,900 horses as originally announced, with power coming from four electric motors. This will result in a full driving range of 280 miles and a 0-to-60 mph time of under two seconds. As beautiful as the Battista is, the Battista Anniversario takes things a step further with aerodynamic enhancements and tailored "detailing producing a uniquely dynamic personality. The Anniversario will be limited to just five vehicles worldwide.
"Every driver has an emotional bond with a car, and the sound of Battista will nurture this connection, not by replicating a familiar car sound, but with one that radiates the beauty of Battista's design both inside and out," says René Wollmann, product platform director for sports cars at Automobili Pininfarina. "This way, the Battista will not only impress with its aesthetic appeal and performance, but also on a new emotional level enhanced through the sound. We look forward to the input we will receive from clients in the U.S. as we fine-tune Battista's sonic experience."
See more of the Pininfarina Battista in the gallery but don't expect any two to look the same when they arrive to customers later this year. We'll have Pininfarina's 'Bespoke' personalization program to thank for that.