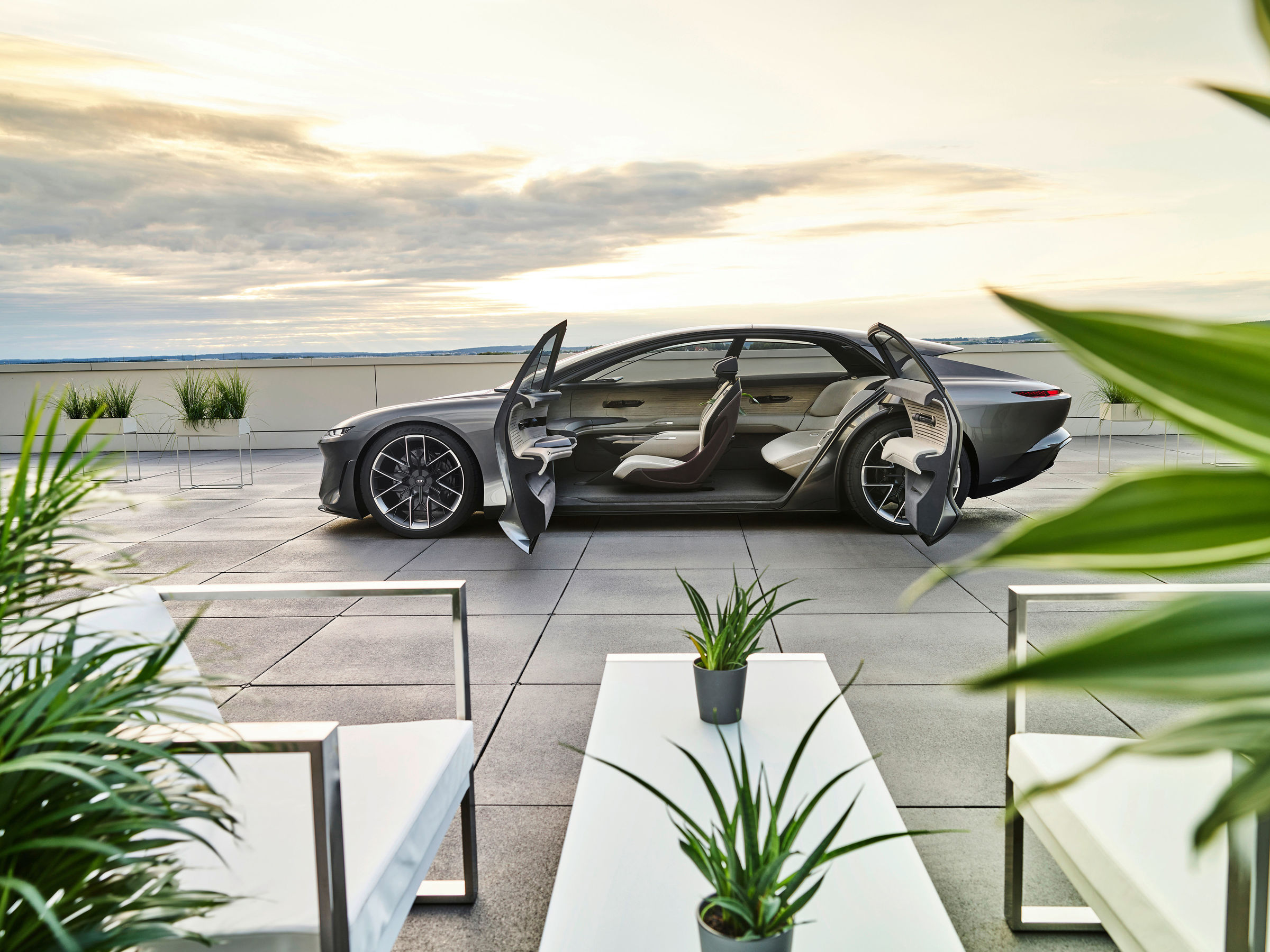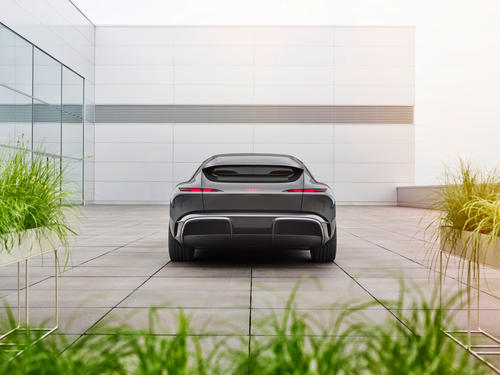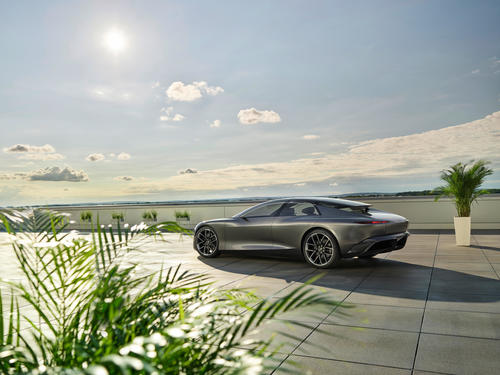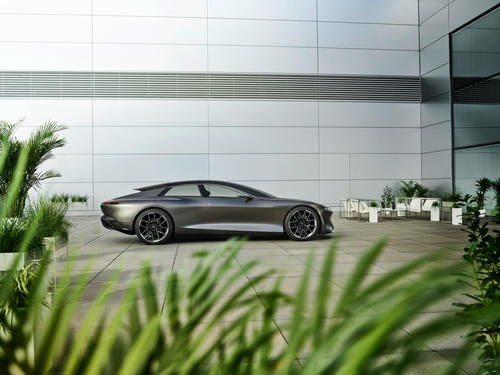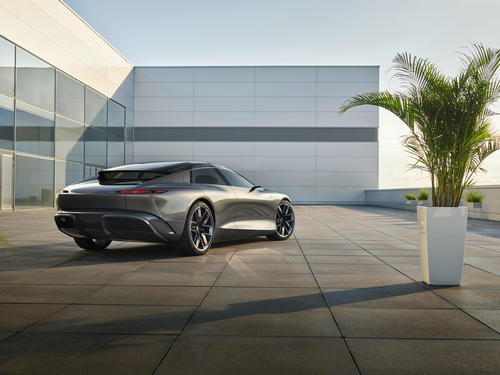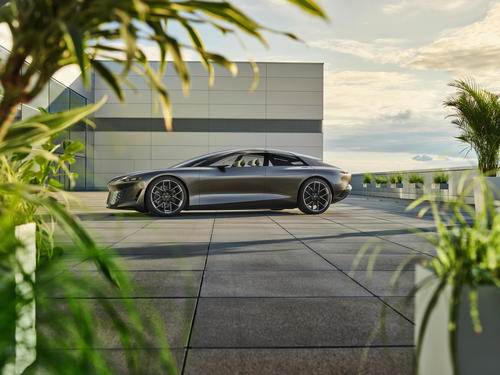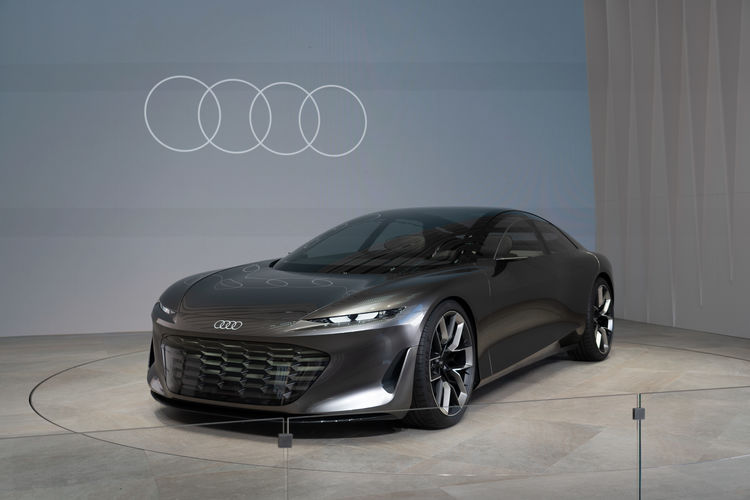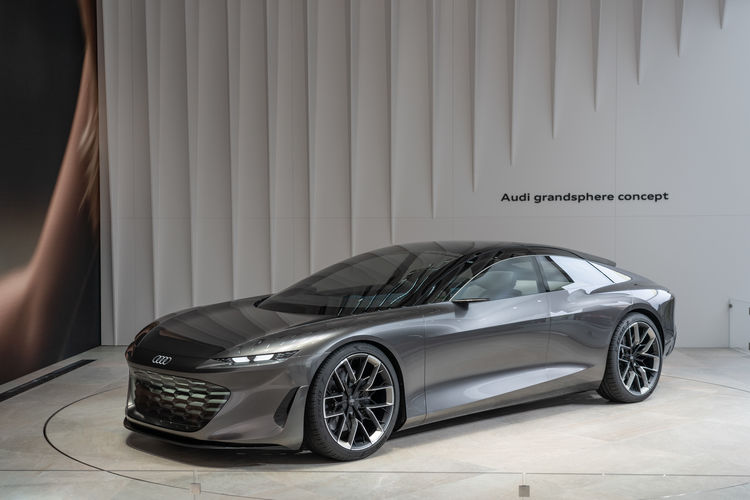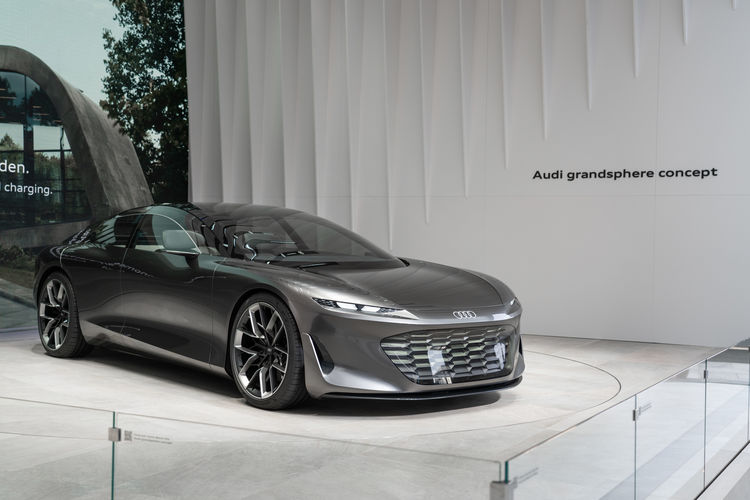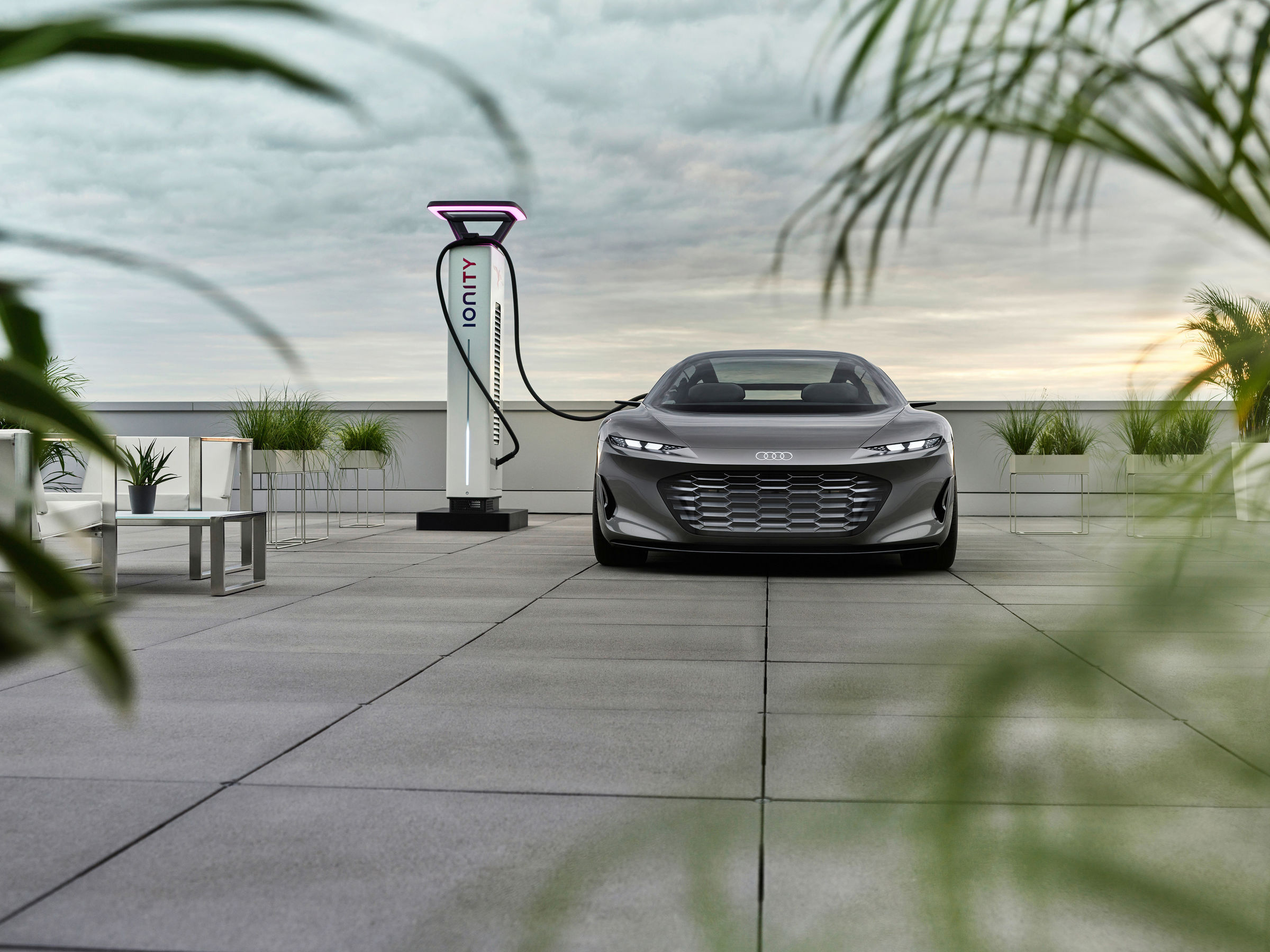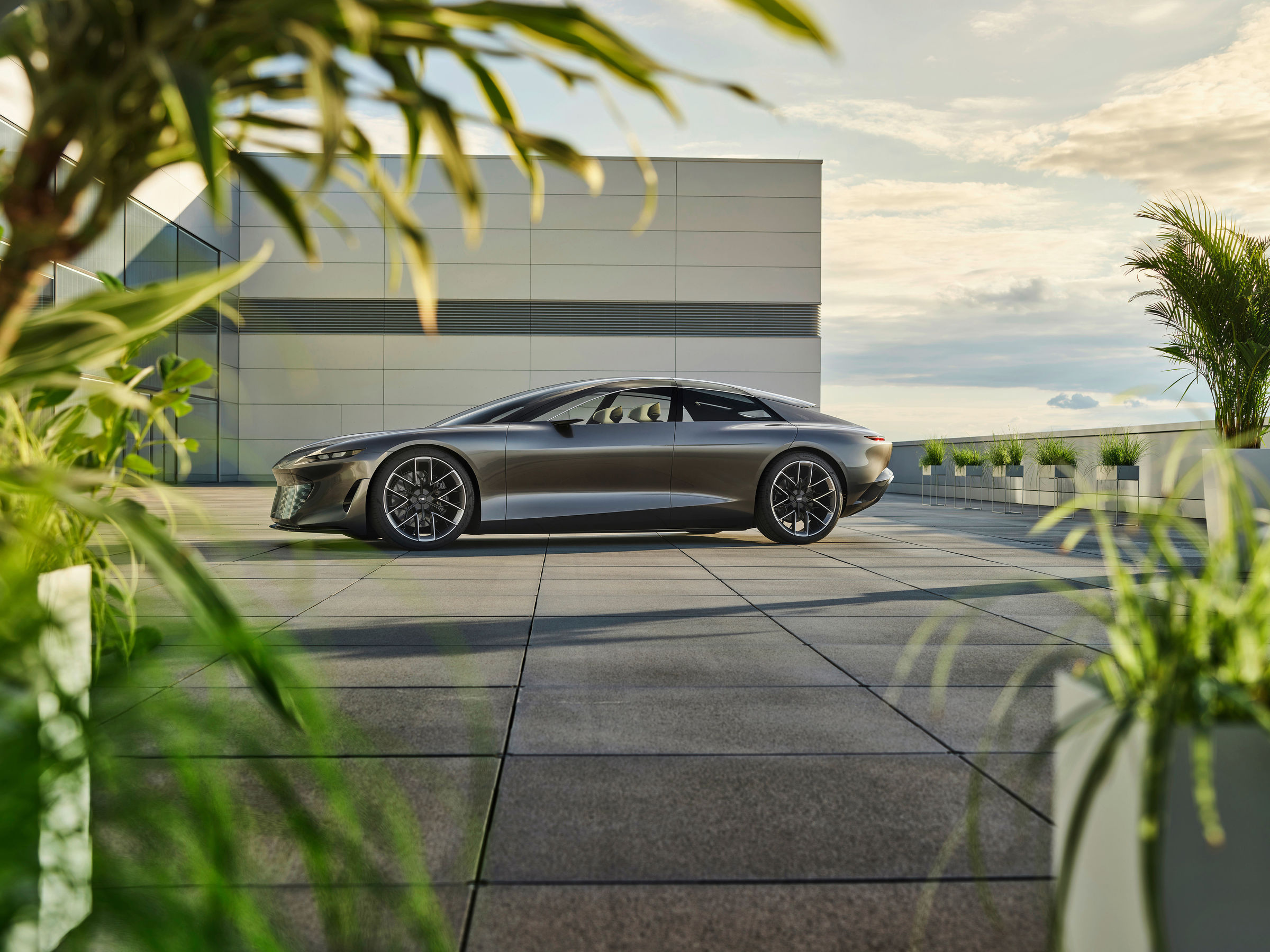 Audi said in early July that it would unveil three new electric concept vehicles that would "reinvent mobility as we know it today." The Skysphere, a stunning roadster with the option to shorten its wheelbase for more athletic driving, has already been seen. The second concept, which has now been unveiled as well, is superb in both name and appearance. The Audi Grandsphere Concept is here and it's without an internal combustion engine. This delivers a look that's reminiscent of a larger, sleeker Audi A7 Sportback. As a result, the hood is substantially shorter, allowing for a much larger interior.
Audi teased the Grandsphere Concept on social media, presenting a large car that looks incredibly spacious inside from the top-down view.
The car is built to be adaptable to the driver's desired driving style. The steering wheel and pedals retract if you want the automobile to drive itself, leaving you seated in a modestly furnished living room with wood trim and wool textures. Rather than the screen projection of the operating system, the wooden dashboard beneath the windshield displays the car's operating system. The manual controls automatically appear when you're ready to drive yourself.
Audi features Level 4 autonomy — in which a car can drive itself under certain situations without human intervention — as a way to reimagine the vehicle's interior.
The contoured front seats give plenty of legroom and can recline up to 60 degrees thanks to the electric powertrain layout, which frees up space inside the interior. Rear passengers are accommodated on a modest bench seat in the back. A panoramic glass roof lets in lots of light while also expanding the vista.
Another surprise awaits you once the vehicle comes to life at the touch of a fingertip: there are screens projected onto the wooden surfaces beneath the windscreen. The screen projection works in two different ways;
They are either dispersed across the entire width of the interior or,
They are separated for the driver and front-seat passenger, depending on the driving condition: Whether manual with a steering wheel or level 4.
All of the information needed for travel is available in high resolution and is easily accessible.
Aside from the inside focus, the Audi Grandsphere's beautiful exterior will undoubtedly attract attention. According to Amar Vaya, an exterior designer, the car muscles are based on the concept of Quattro, Audi's all-wheel-drive system, which designers reference in the metal with well-built bulges, or "blisters," above the rear fenders. Above a new interpretation of the Audi single-frame front grille, which neatly hides the cameras and sensors essential for an autonomous car, thin, slim headlights flank the four-ring emblem. By bringing the first-class experience to the front seats, exterior designers gave the car a more distinctive look.