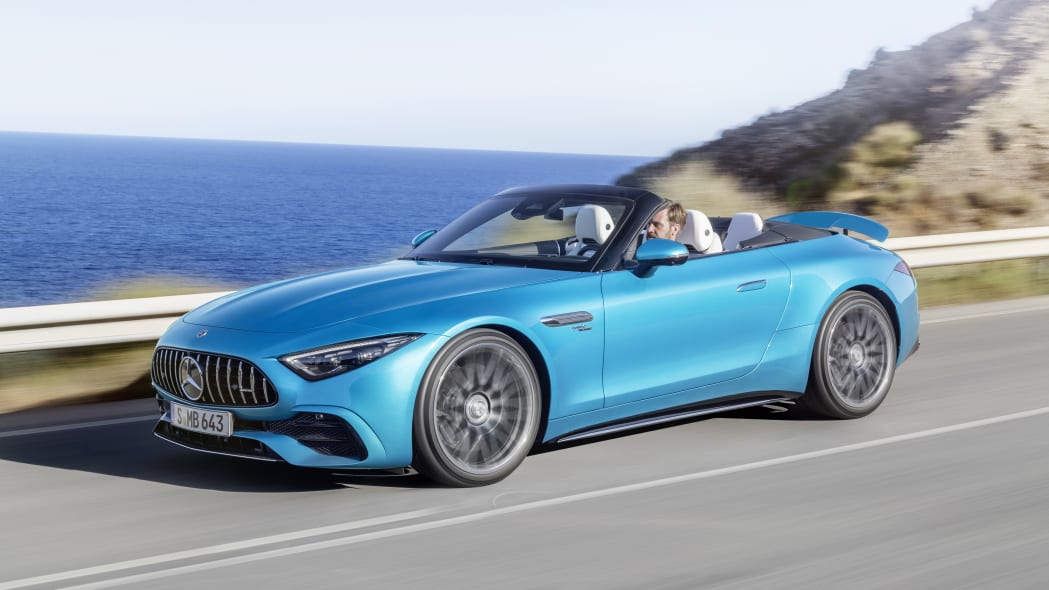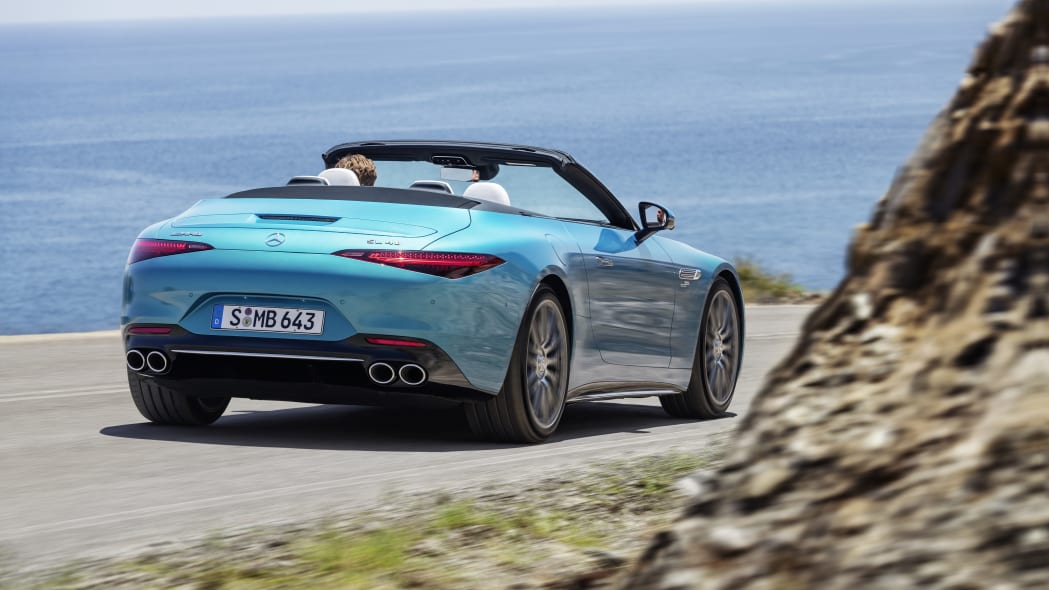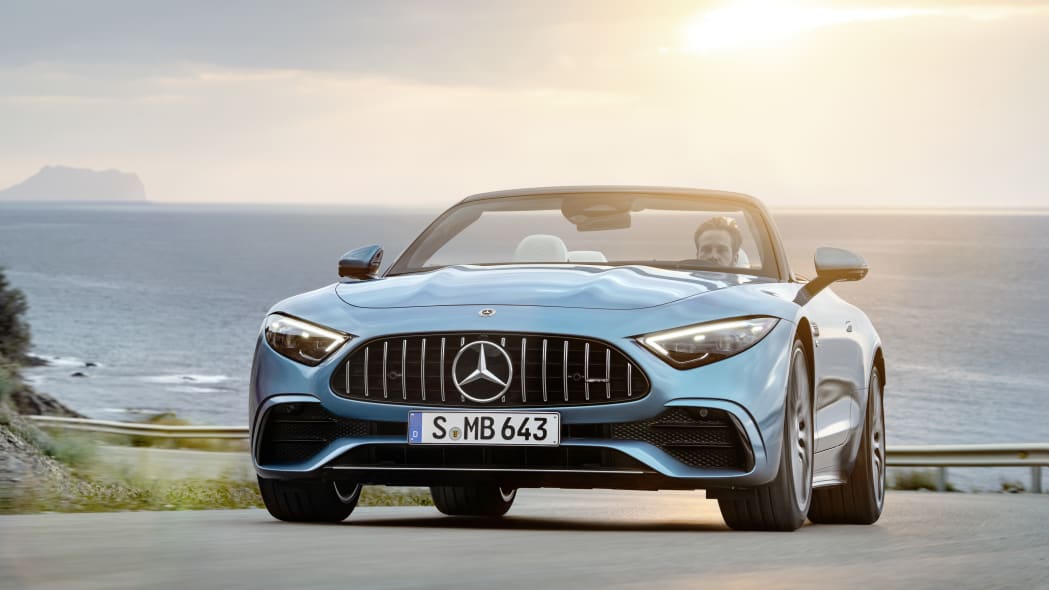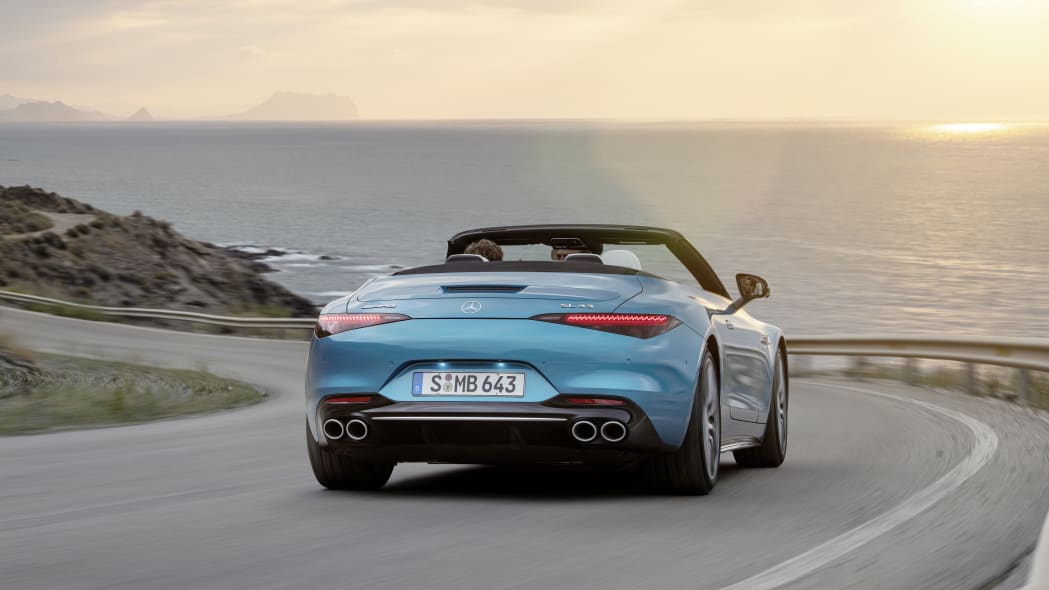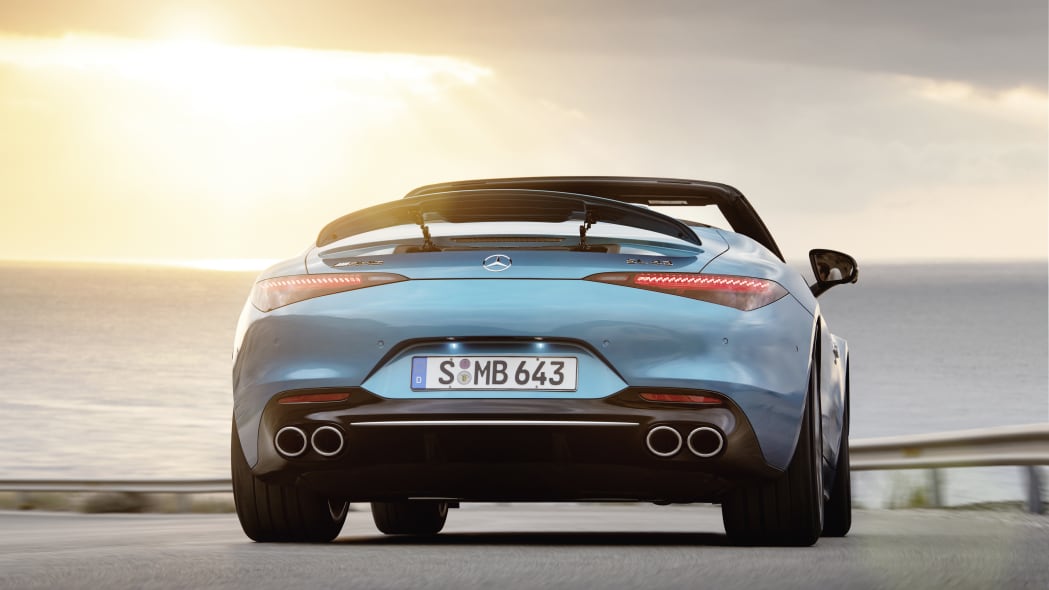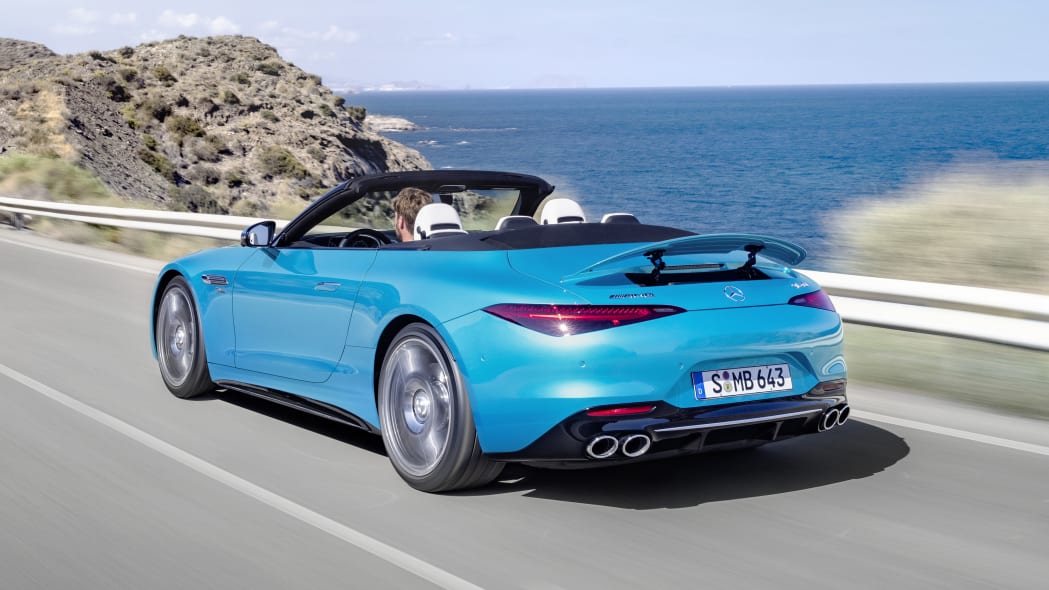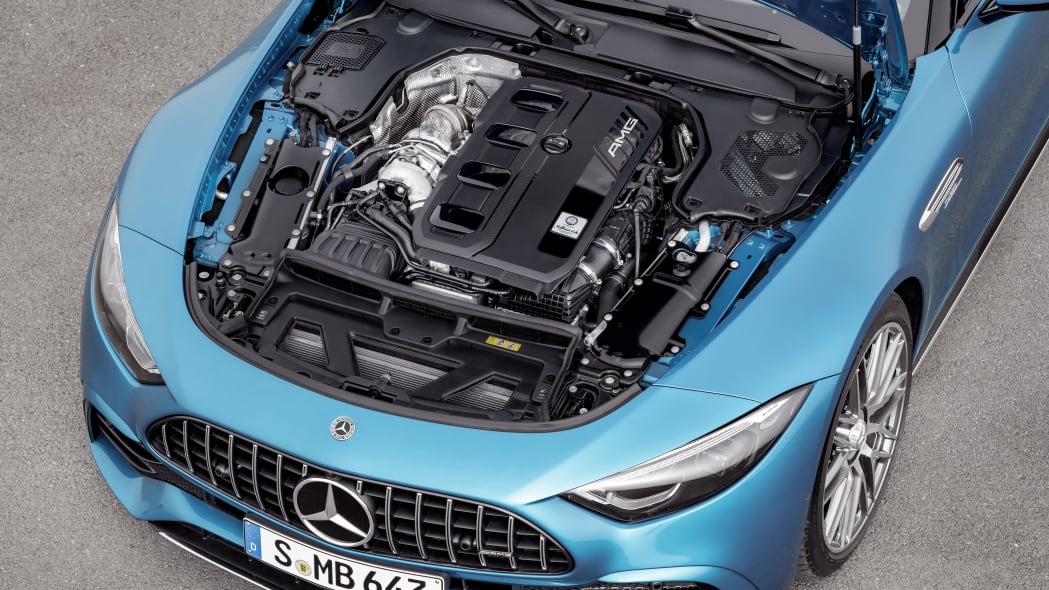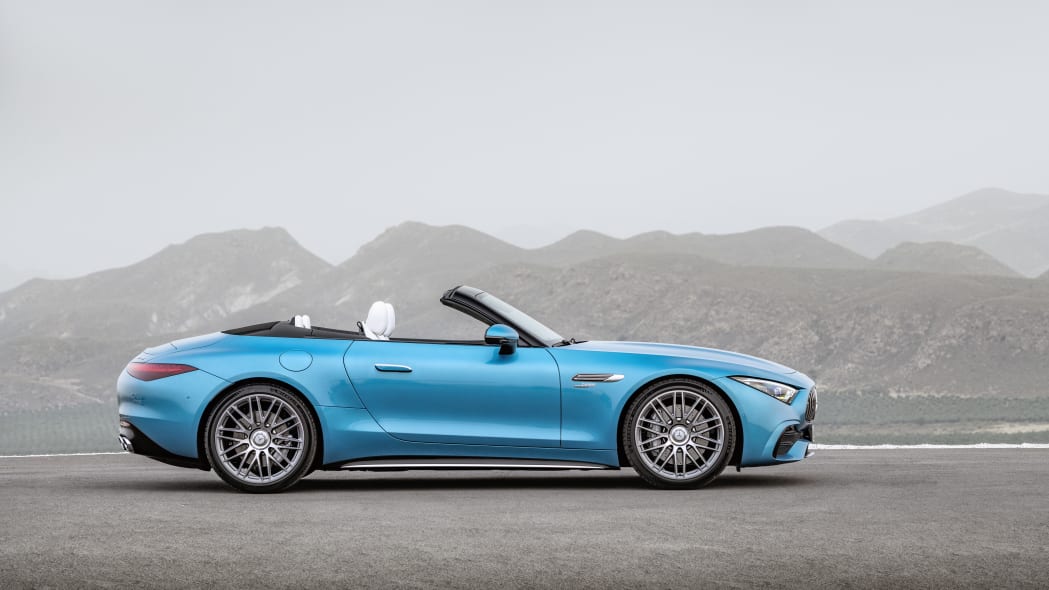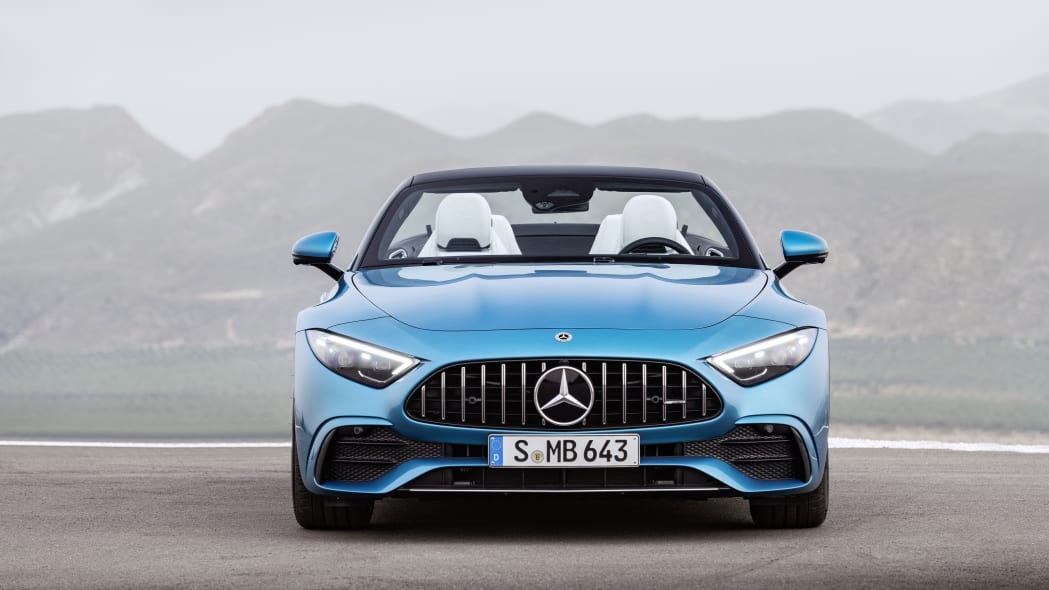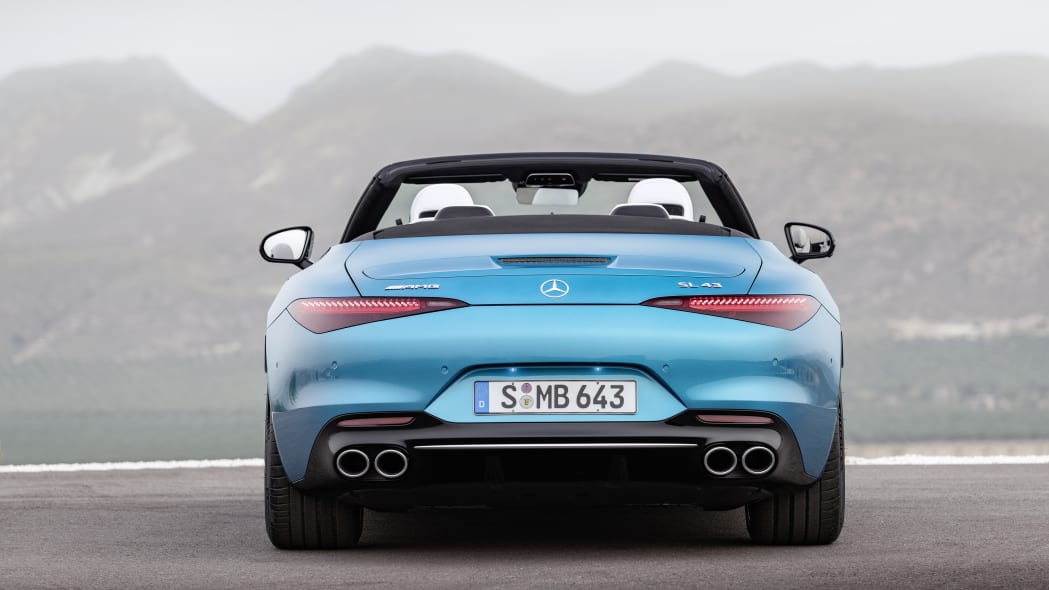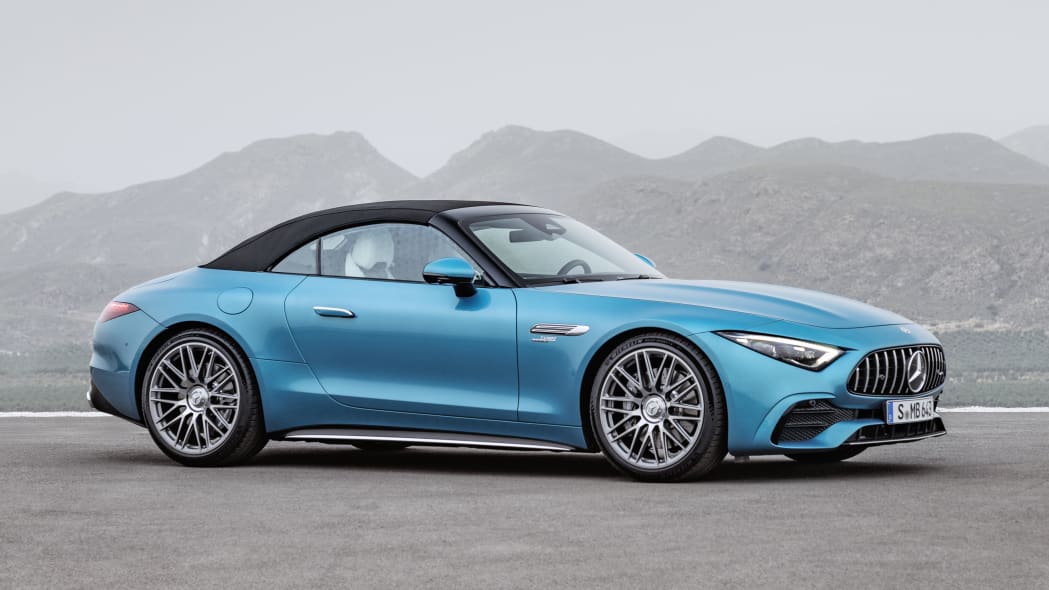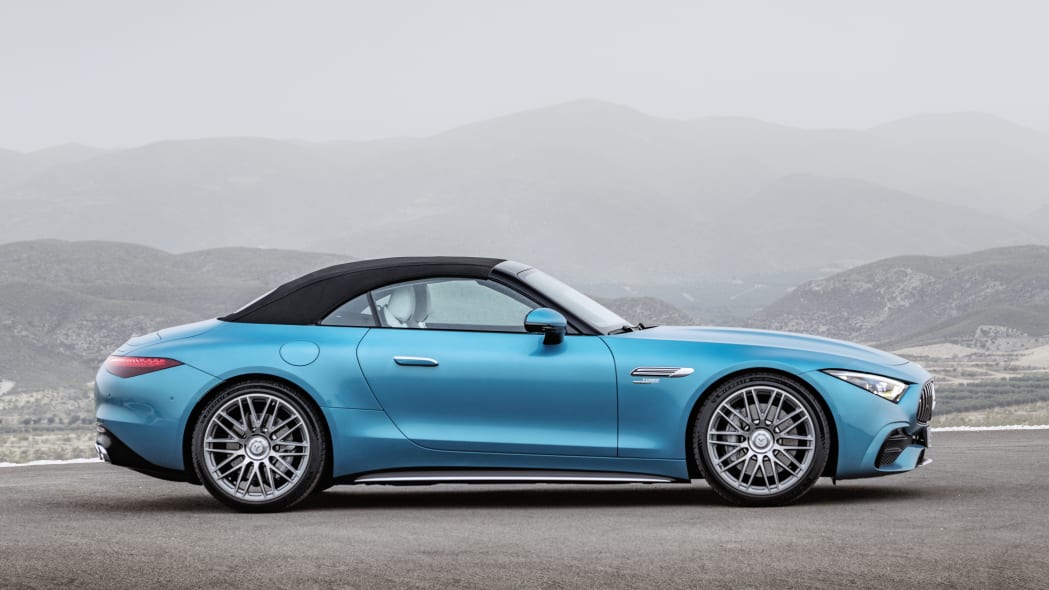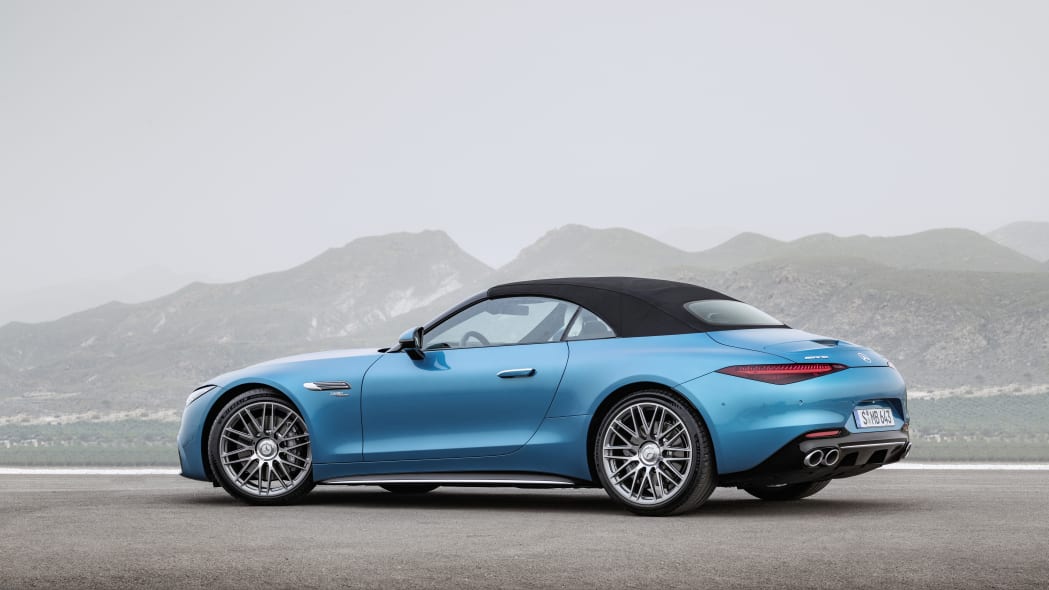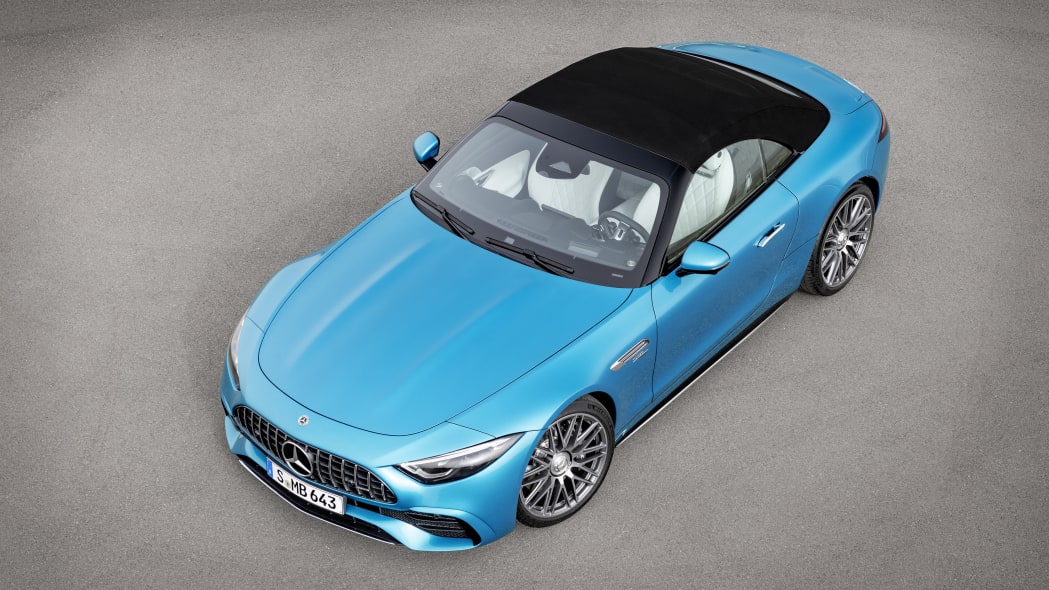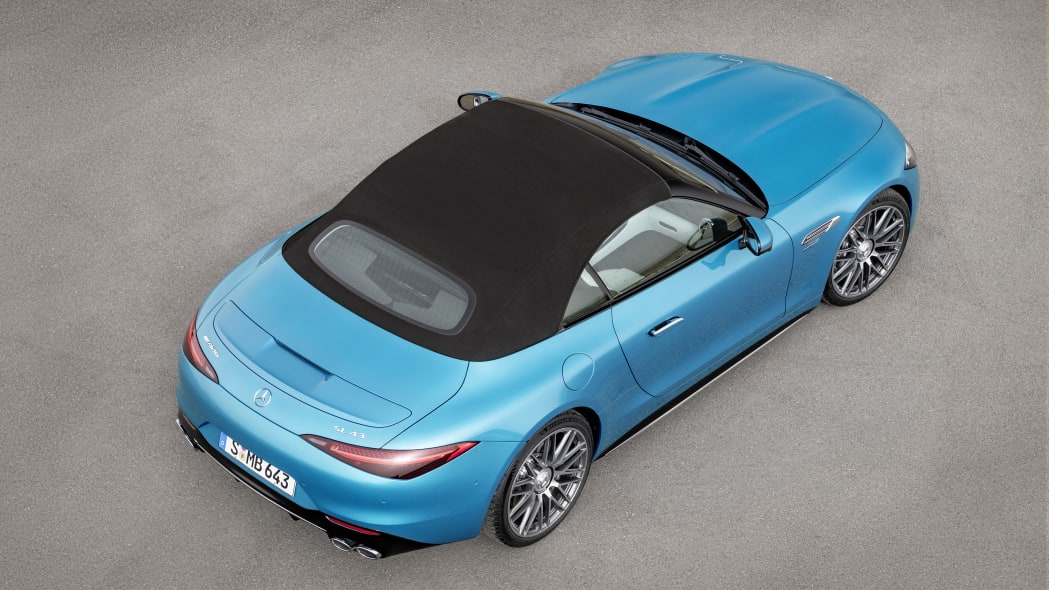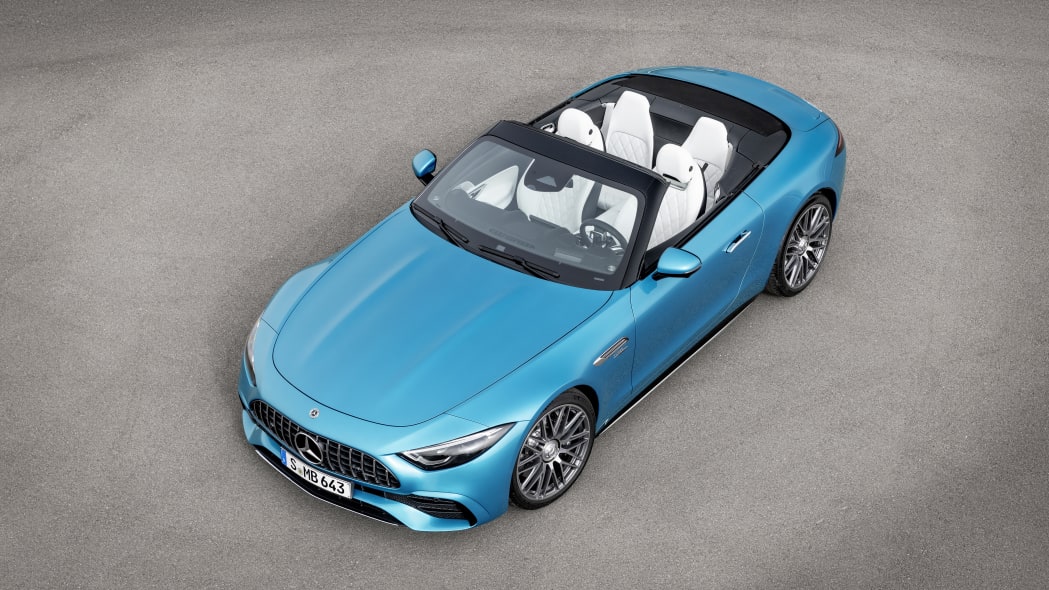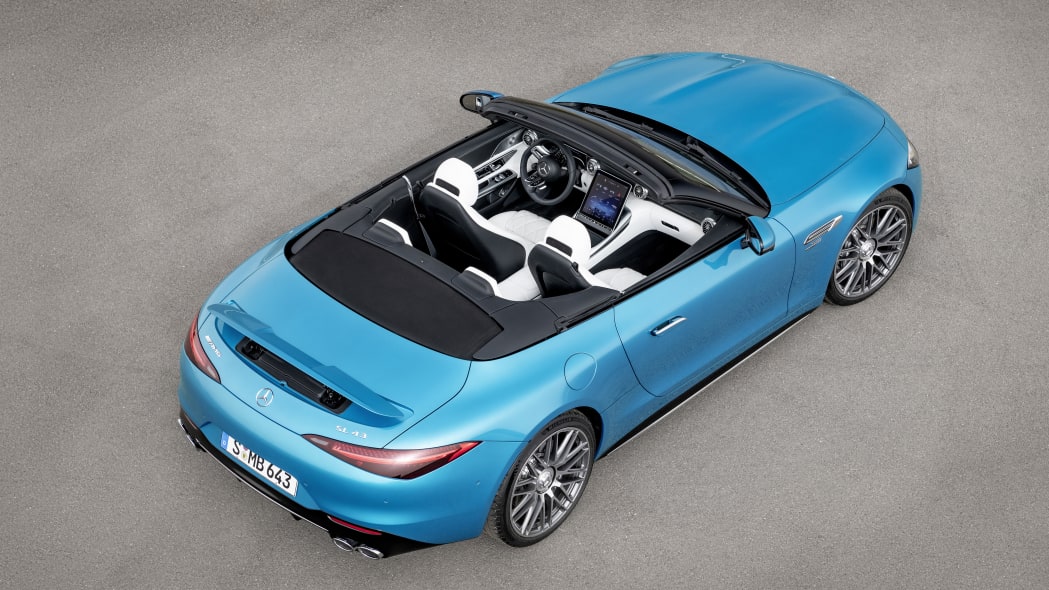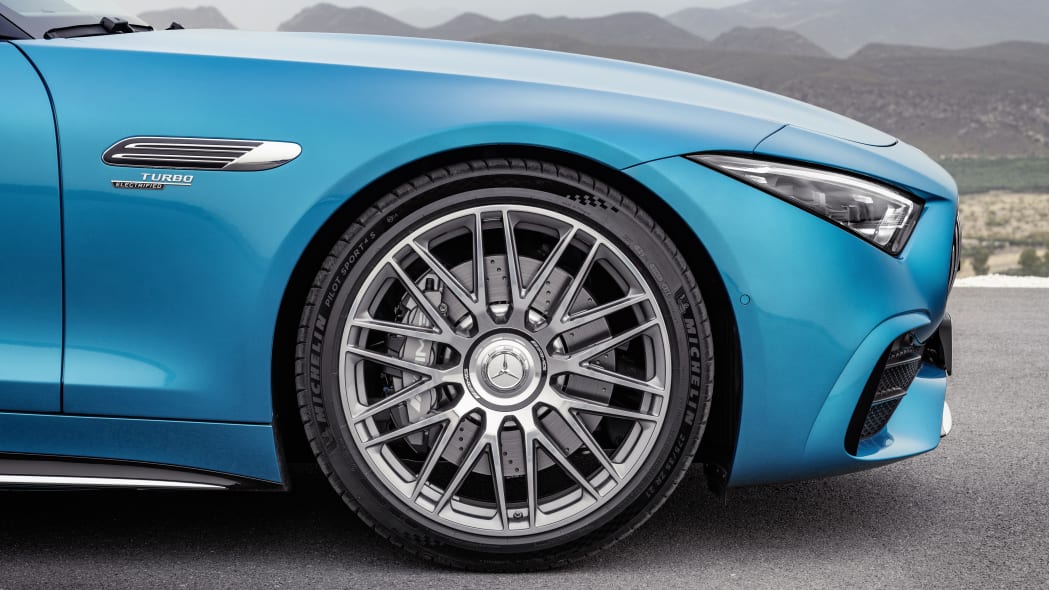 Mercedes-AMG SL is said to be getting a four-cylinder option to its lineup, coming in under the two V8 launch variants. Although, it is still under consideration for the US market. 
The SL 43 comes after the launching of Mercedes-AMG SL 55 and SL 63. Propelled by an M139 engine, it is the first of its series to feature an electric exhaust gas turbocharger that directly integrates the motor into the turbocharger shaft between the turbine and compressor. The tech provides a better throttle response when accelerating and churns out more torque at lower revs. It is powered by the car's 48-volt electrical system.
Utilizing technology from Mercedes' F1 team, the rear-wheel-drive-only vehicle produces 381-HP and 354 lb-ft of torque – going from zero to 62mph in less than five seconds and reaching a top speed of 170 mph. Its mild-hybrid system also gives out an additional 14-HP for short bursts. The engine is built to have a nine-speed multi-clutch transmission.
Looking at the exteriors, the SL 43 is easily recognized from other SL models with its "SL 43" badging on the back, angular exhaust tips, and unique front and rear aprons. In addition to the standard 19-inch wheels, owners will be able to switch to 20-inch or 21-inch wheels. Other optional features include AMG's adaptive dampers, rear-axle steering, and much more.
Pricing has not been released for the SL43. With no surprise, it is rumored to come in cheaper than the SL55 and SL63.