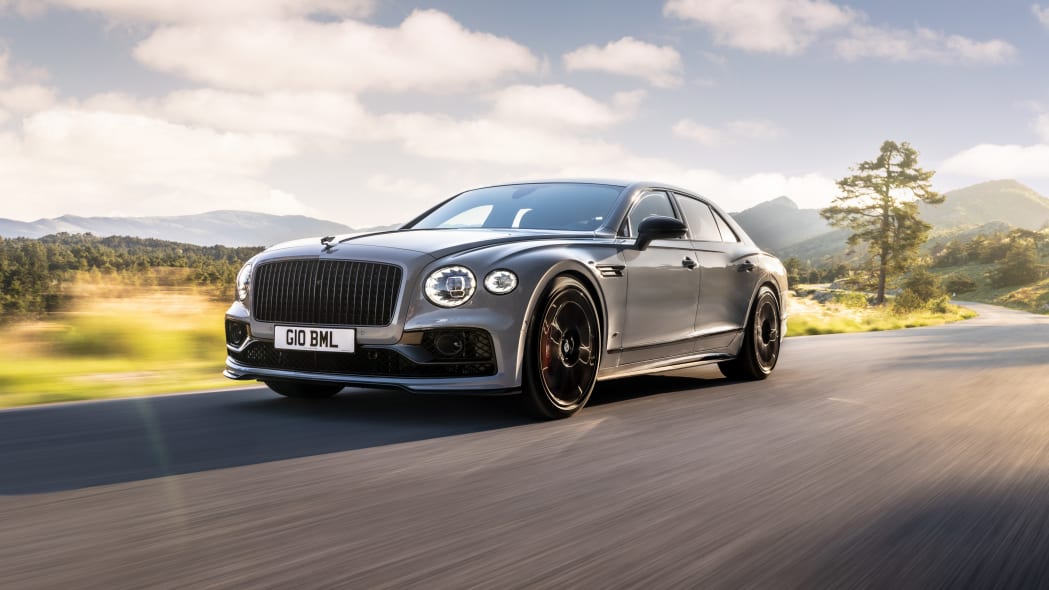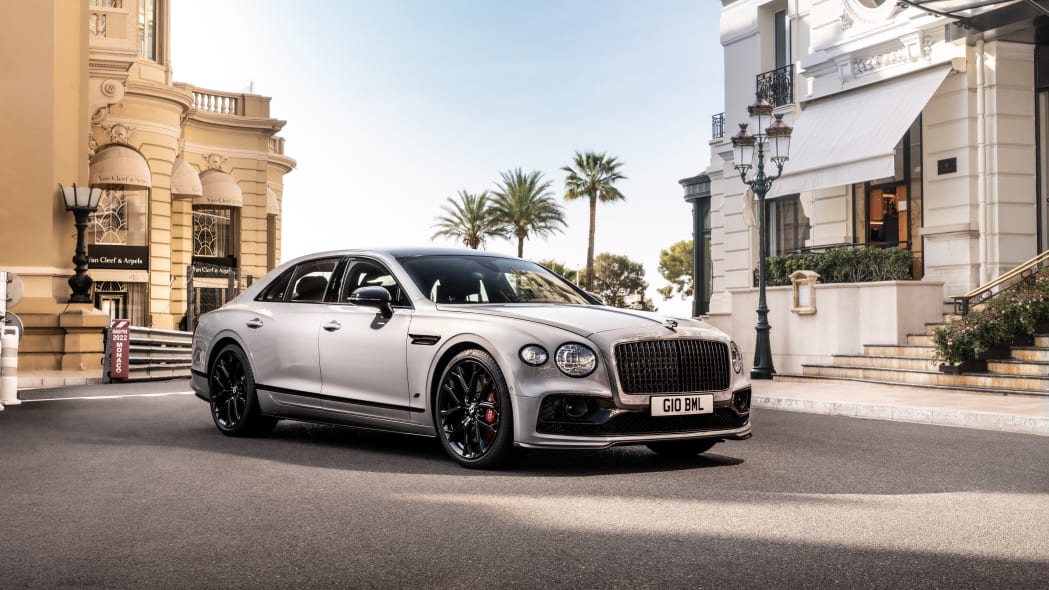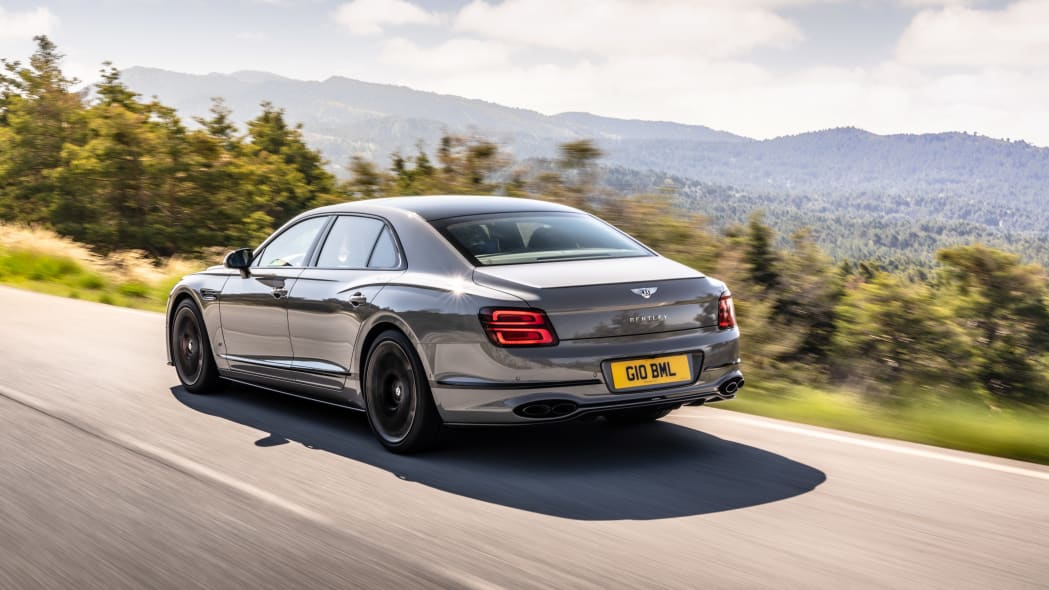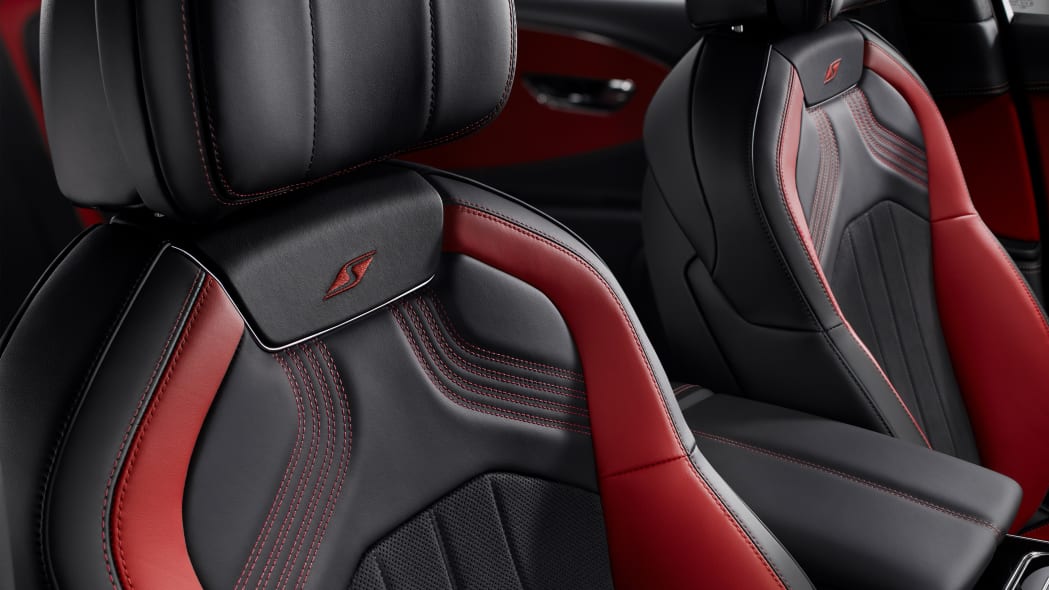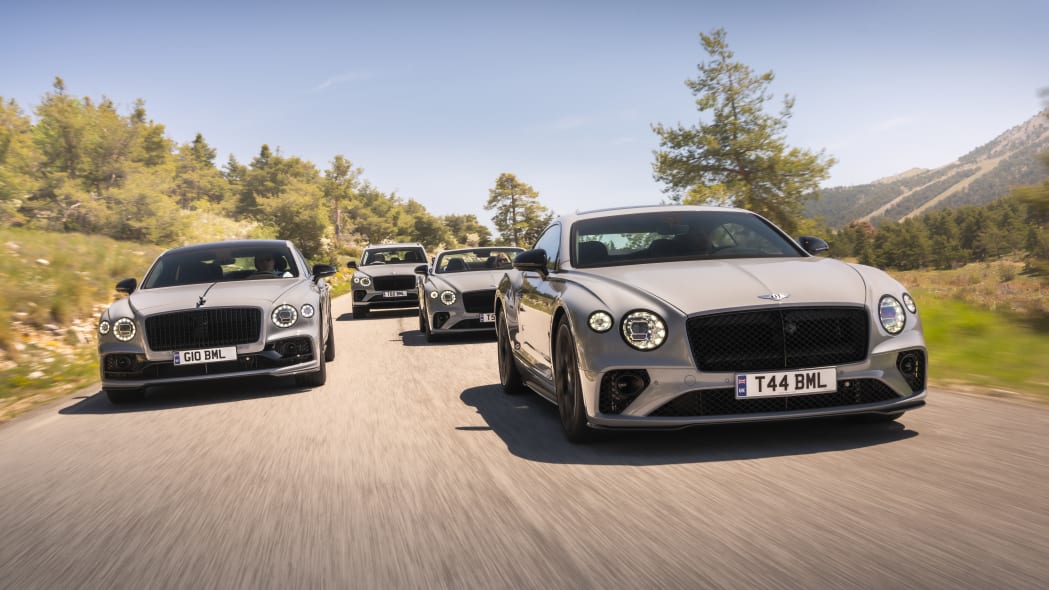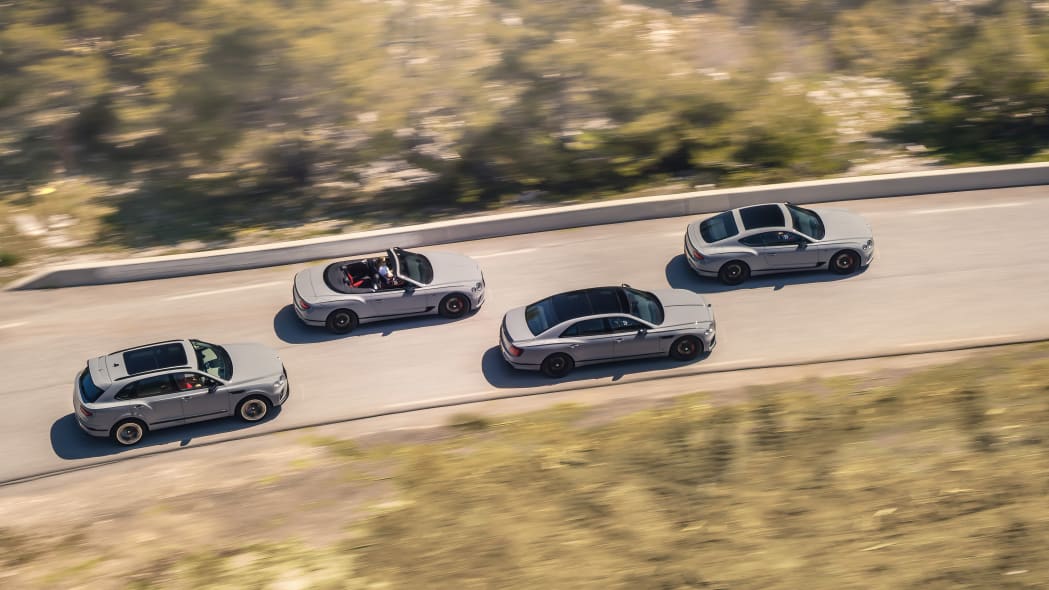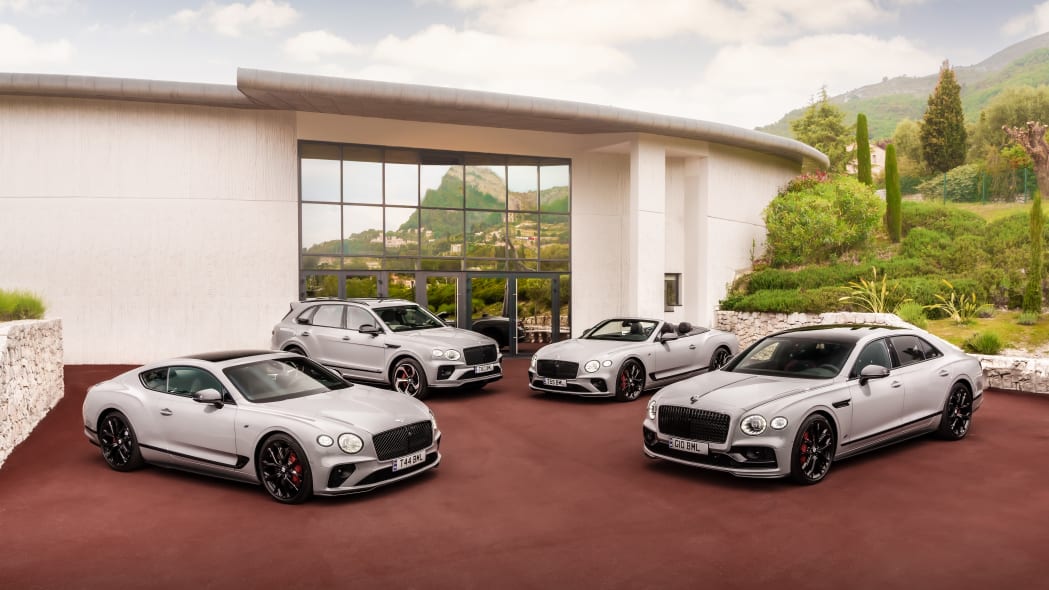 Bentley will debut a new S model of the Flying Spur later this month at the Goodwood Festival of Speed and offering it up in both a V8 and hybrid variant. The surprisingly capable hybrid comes with a 2.9-liter V6 engine paired with an electric motor that together churns out 536 HP and 553 lb-ft of torque. The other variant runs on a 4.0-liter V8 engine, reaching 542 HP and 568 lb-ft of torque. With the V8, the new S variant can go from 0 to 62 mph in only four seconds and gain a top speed of 198 mph.  
The British manufacturer integrated its Dynamic Ride suspension system to keep the vehicle's weight in check while giving up to 1300 Nm of anti-roll torque for 'stable under spirited cornering.' This supplements the all-wheel steering in giving the almost 17.5-foot long Flying Spur a tighter turning radius.
As with other "S" iterations Bentley's released, the Flying Spur S also gets exclusive 'S' badges and gloss black accents for the grille, exhaust, and 21- or 22-inch wheels. Say goodbye to the beautiful chrome work for this one. It comes standard with a two-tone color scheme, as well as Dinamica leather and synthetic suede upholstery. Additionally, the seats are adorned with the 'S' logo. 
Bentley will display the new Flying Spur S alongside the new Continental GT S and GTC S versions. The 2022 Goodwood Festival of Speed runs from June 23rd to June 26th.