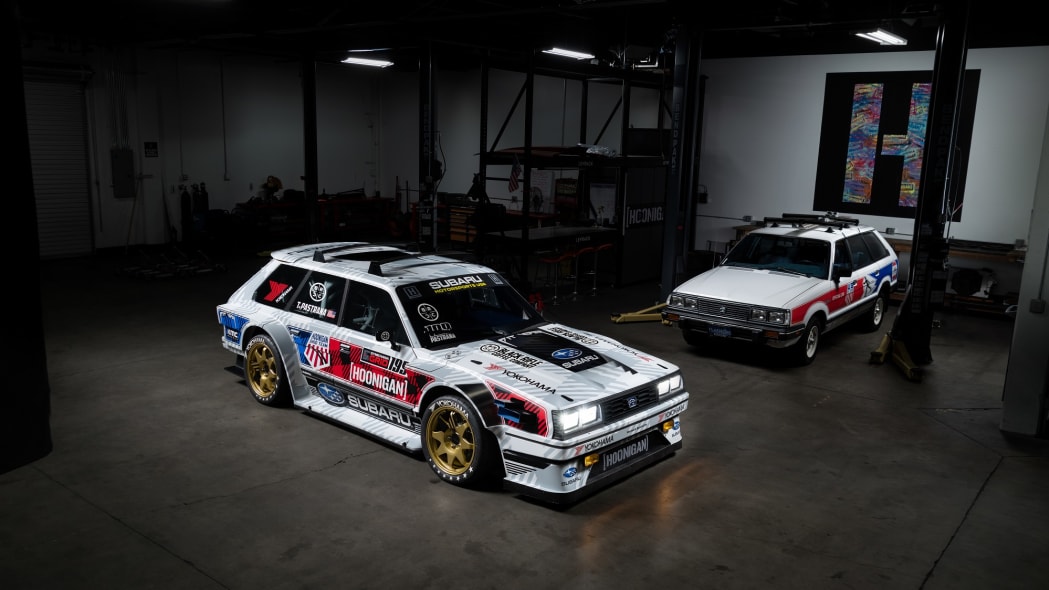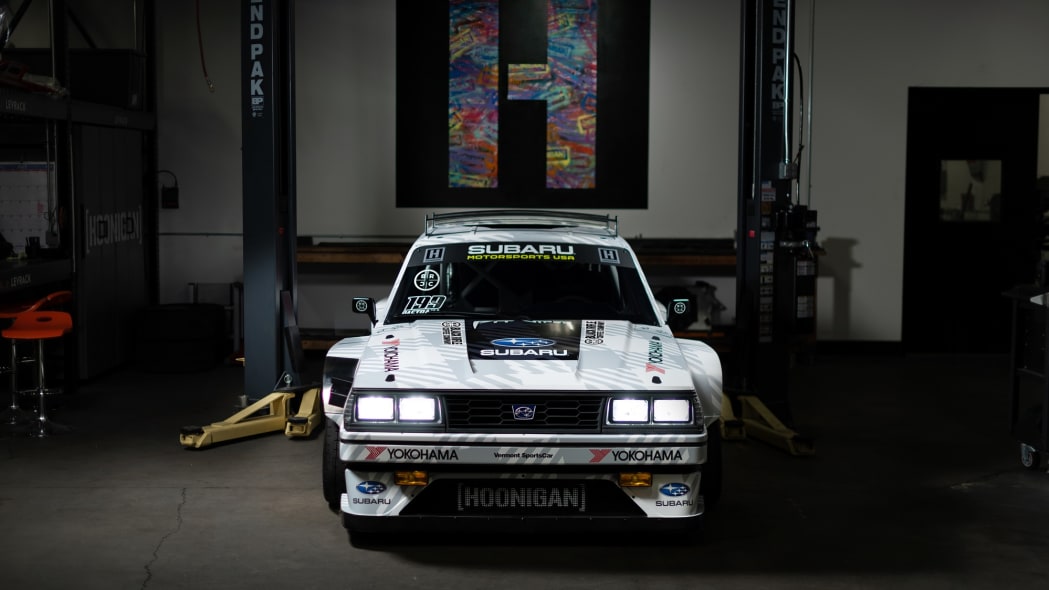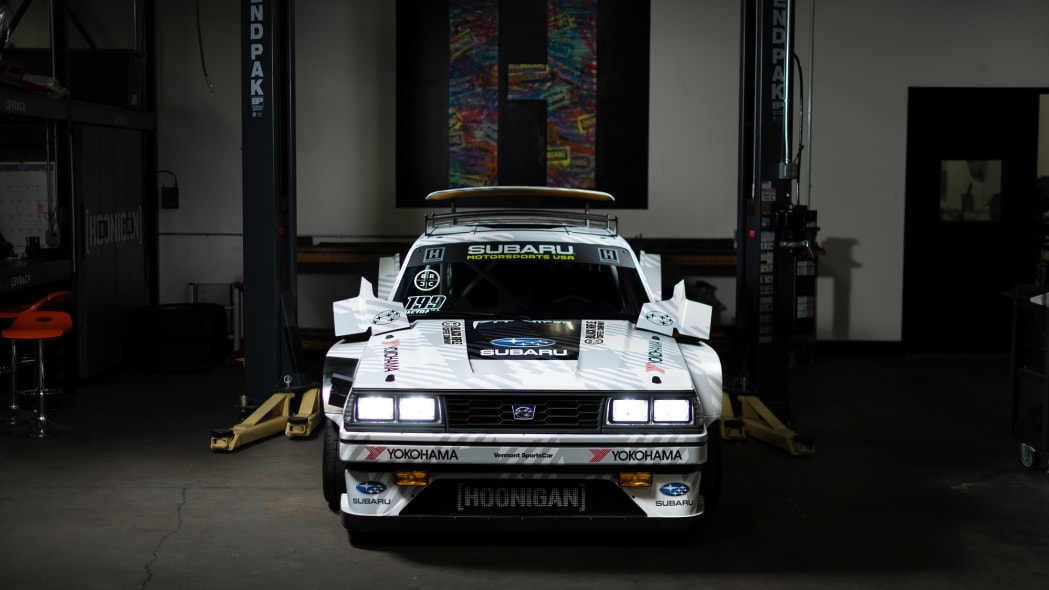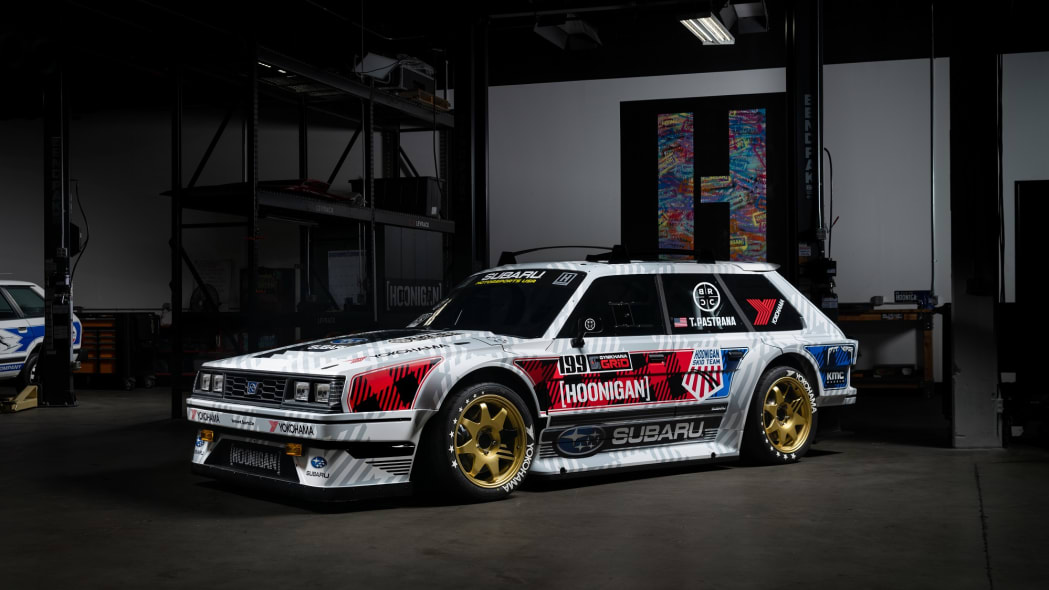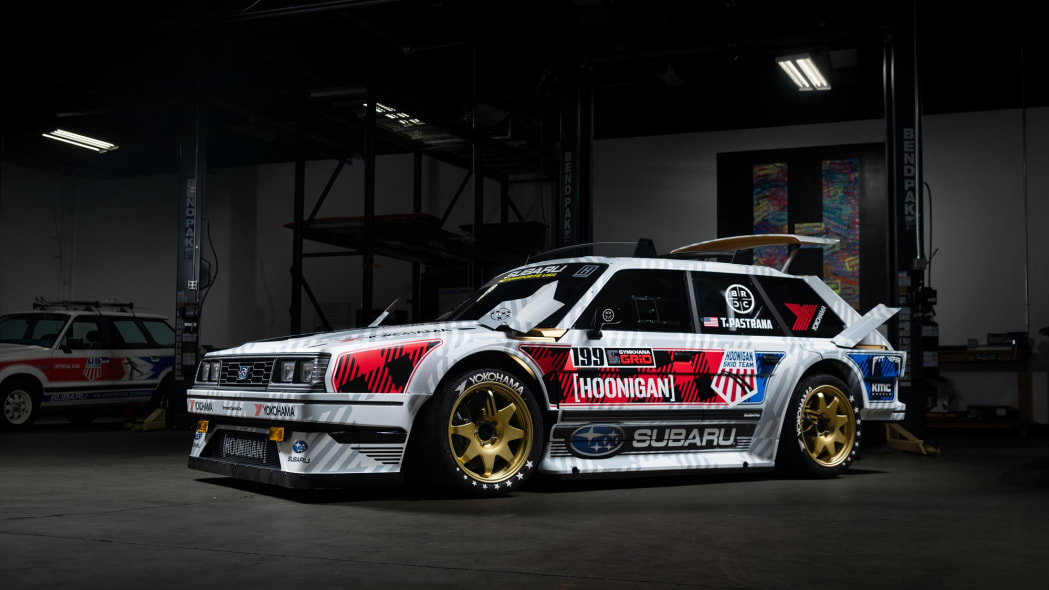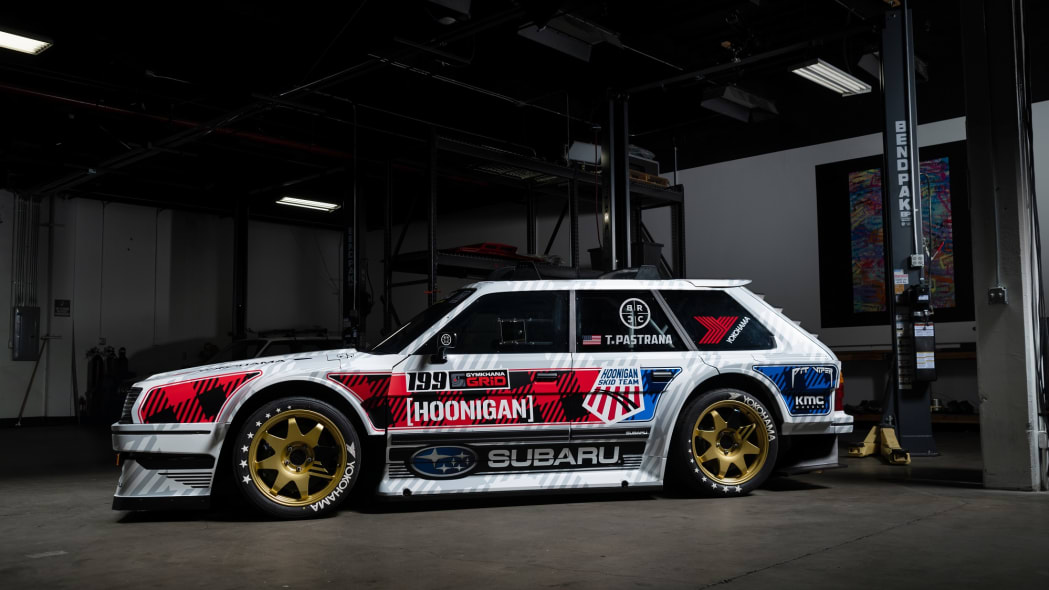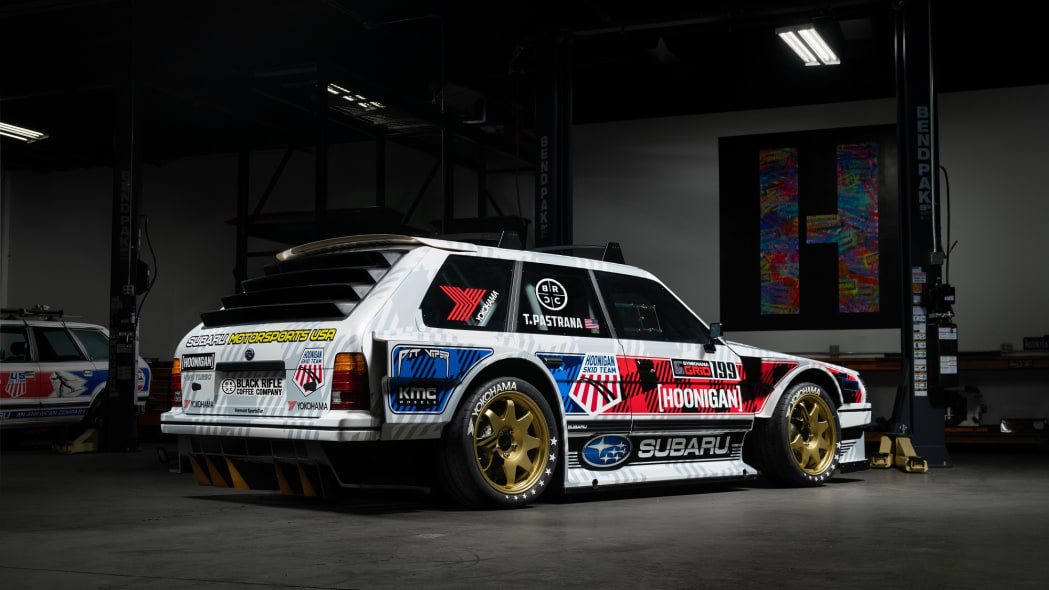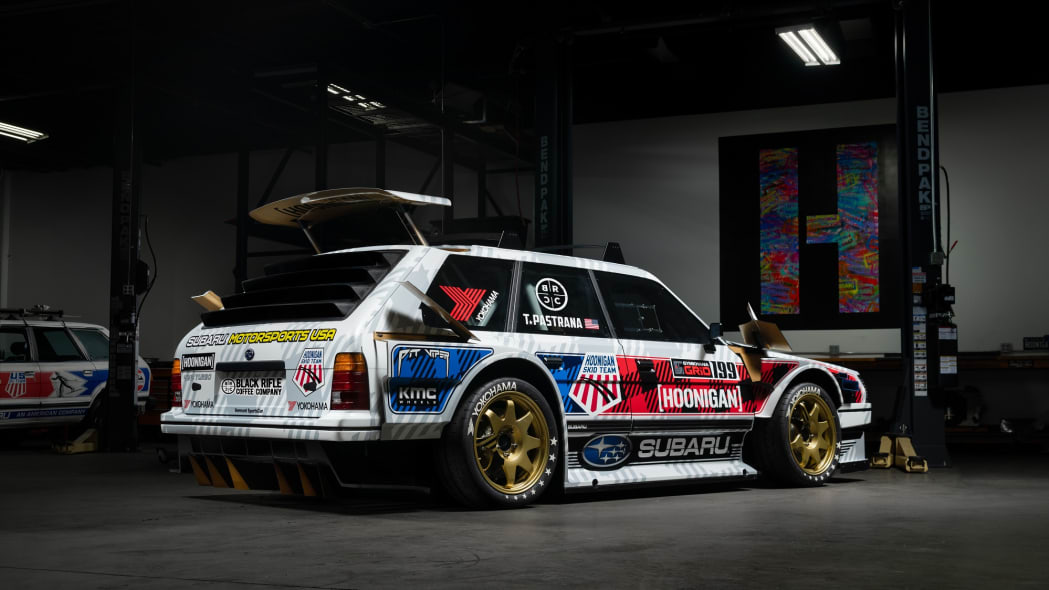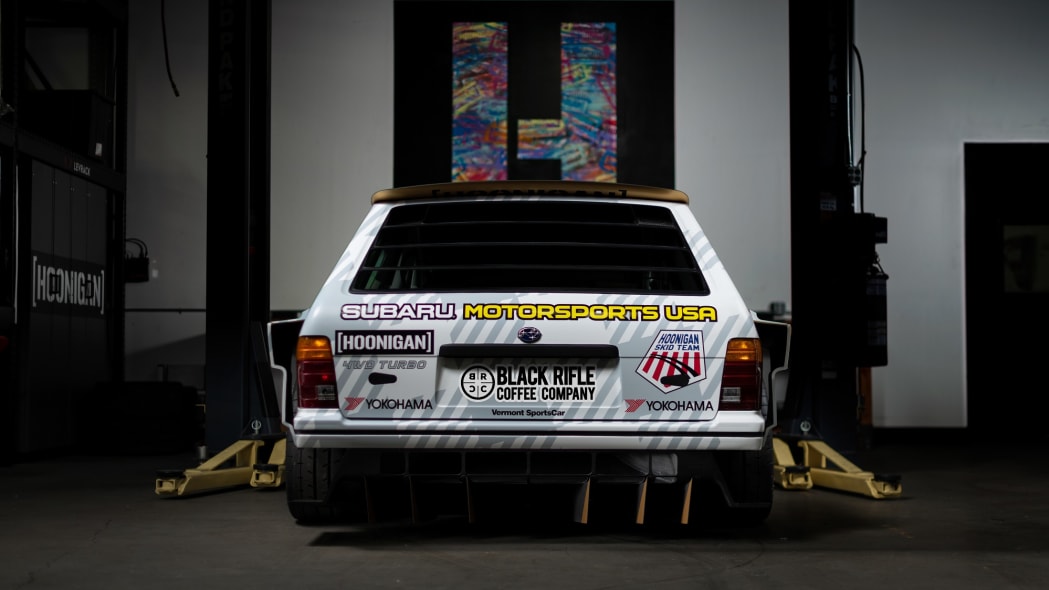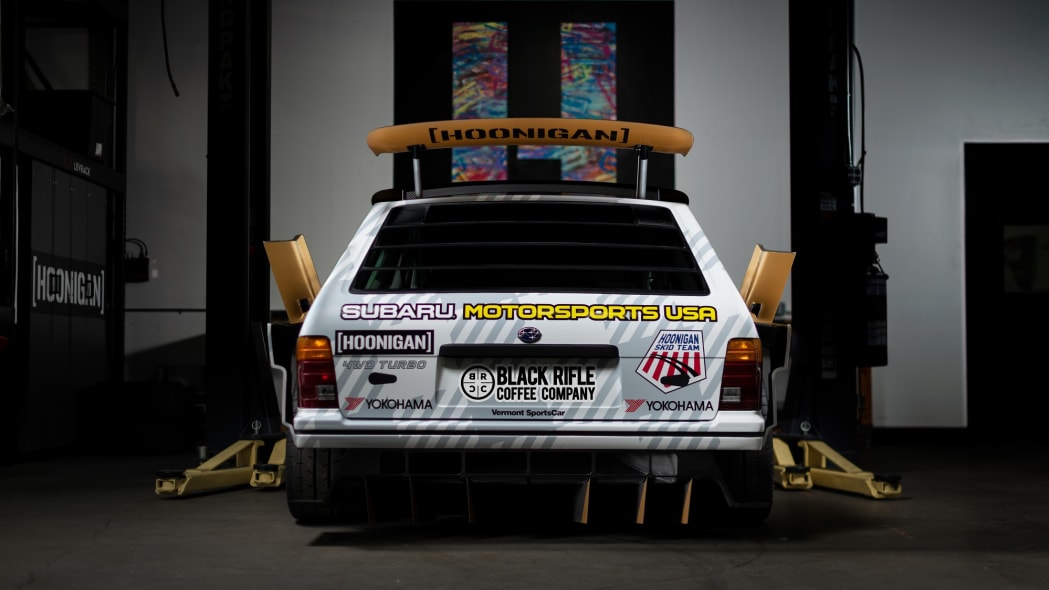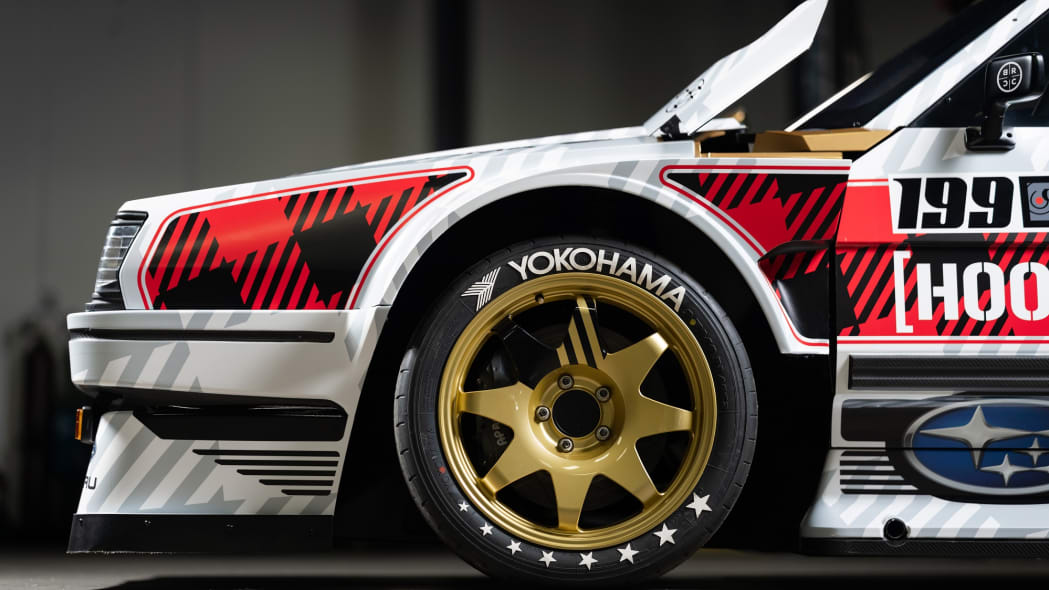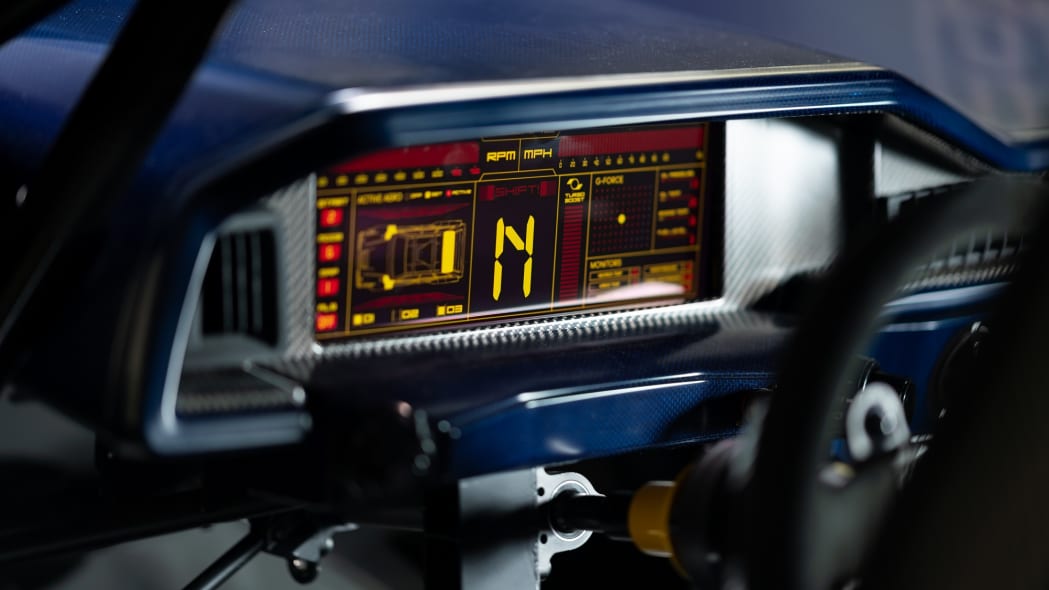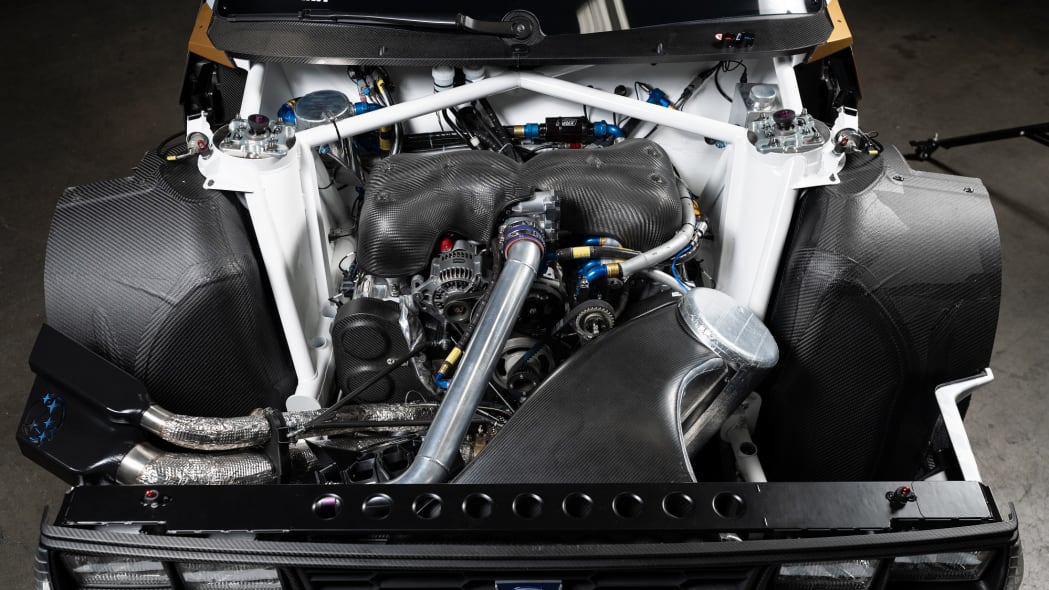 Hoonigan and Travis Pastrana have finally detailed the specifications for its wildest Gymkhana mod. Revealed earlier this year and dubbed the "Family Huckster," it's an all-wheel-drive and carbon-fiber-covered 1983 GL station wagon.
Hoonigan's KMC 8-Spoke Wagon has a wide body kit and tubular space frame. To keep the weight down, its panels are made from carbon fiber, and active aerodynamic add-ons like flaps integrated into wheel arch flares are integrated. The huge back Wing of the flaps can be deployed automatically or manually.
Inspired by the 1980s, a custom-made 12-inch digital instrument cluster is integrated into the wagon, along with blue carbon fiber and a 1983 GL radio that matches the blue plastic seen in Subaru during the era.
Family Huckster is powered by a Subaru-sourced flat-four churning out 862-HP and uses a six-speed sequential transmission. A long-travel suspension based on World Rally Championship specifications connects the car to the ground. For contrast, an entry-level 1983 GL was equipped with a 1.6-liter flat-four that produced 67 horsepower and 81 pound-feet of torque. 
Later in 2022, the wagon is expected to play a prominent role in the next Gymkhana film.
Pastrana's Family Huckster debuts at the Hillclimb Shootout at the 2022 Goodwood Festival of Speed next week.