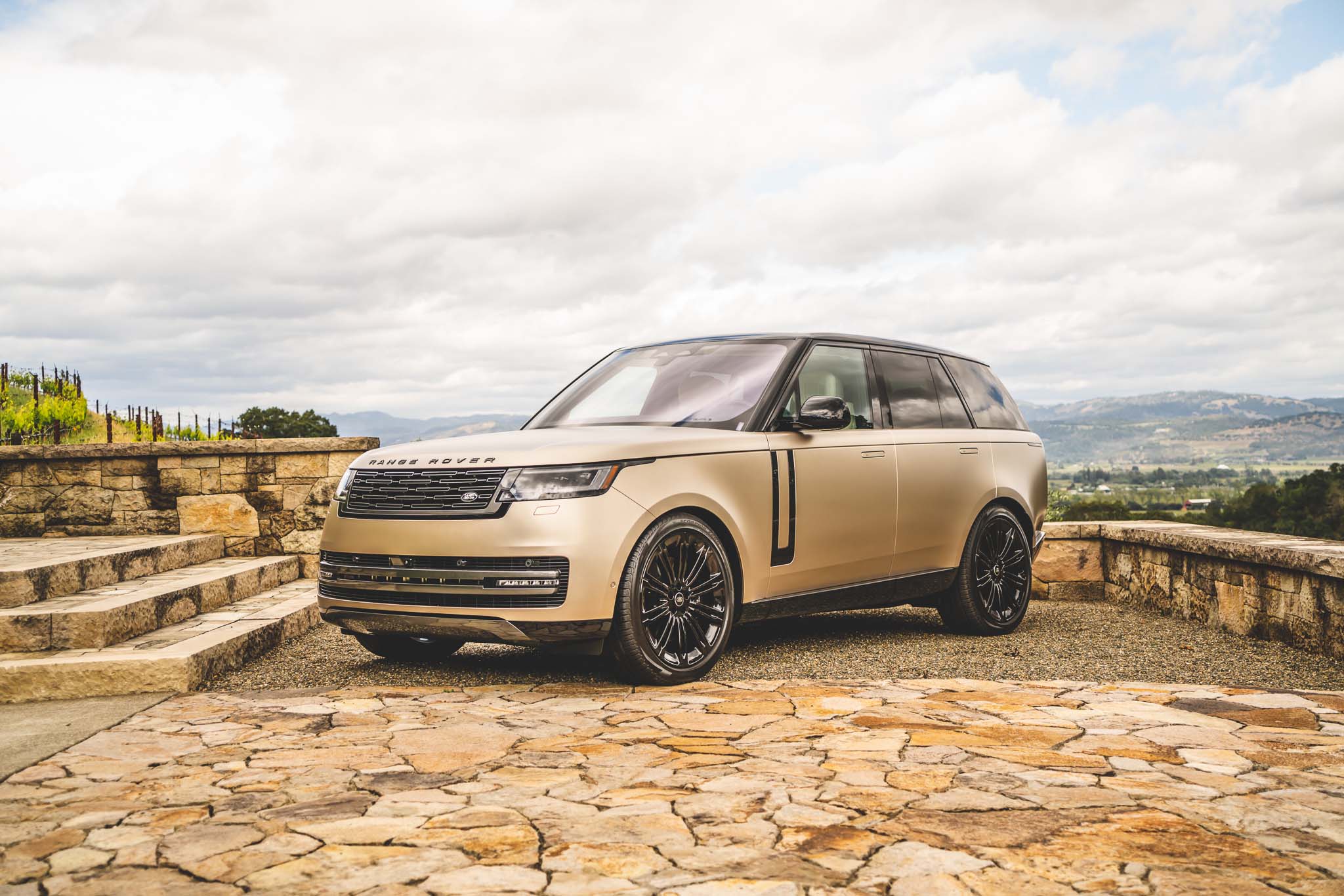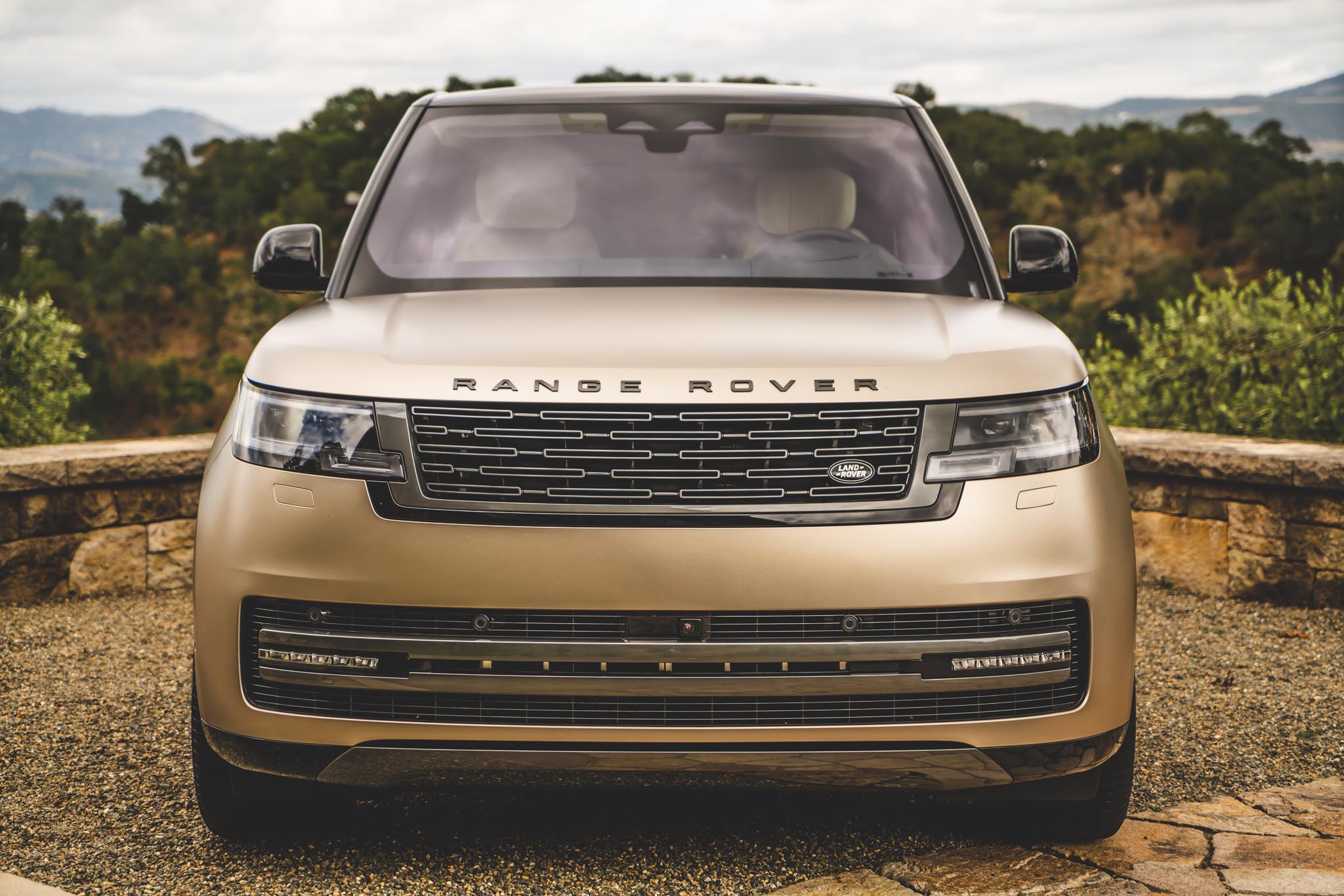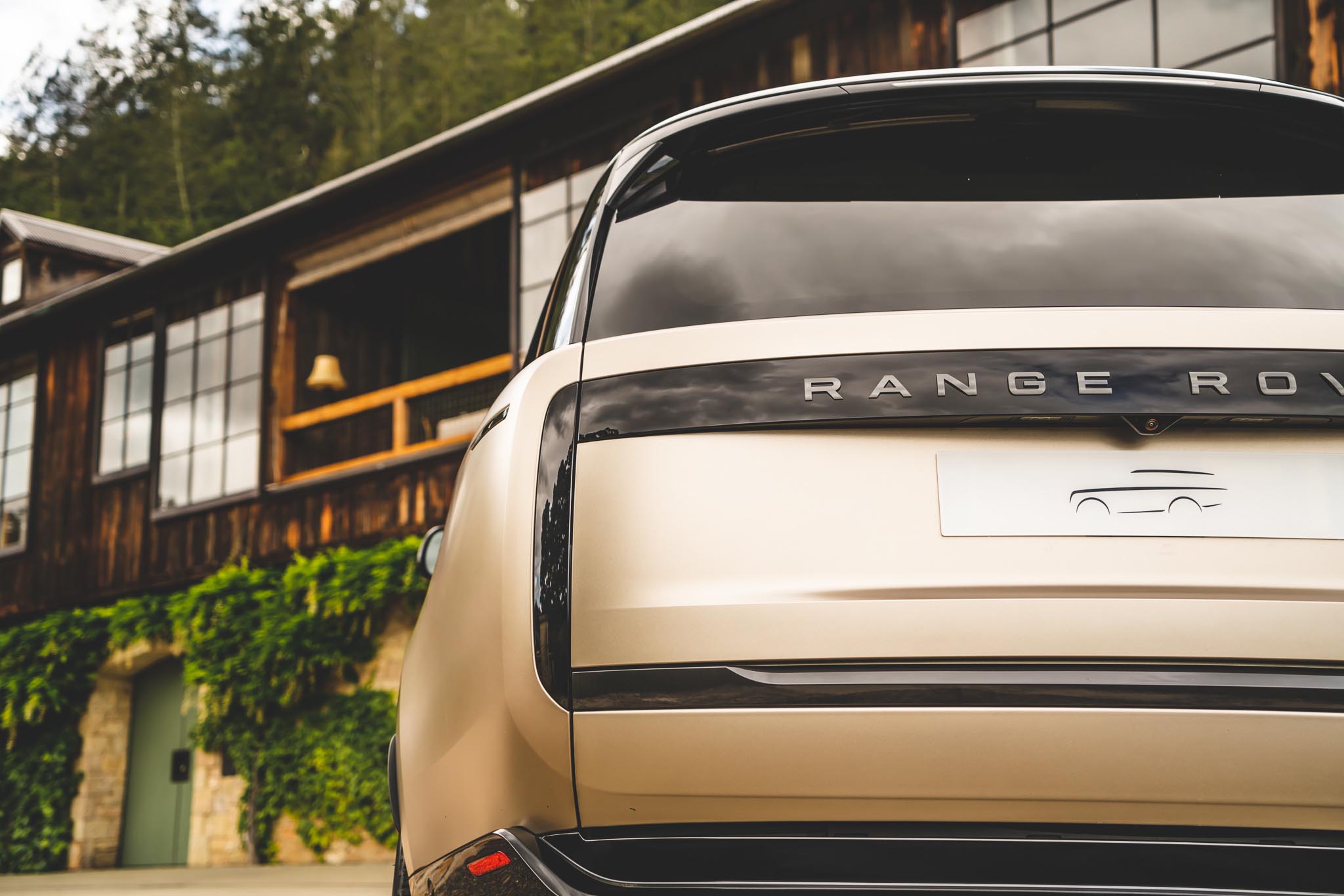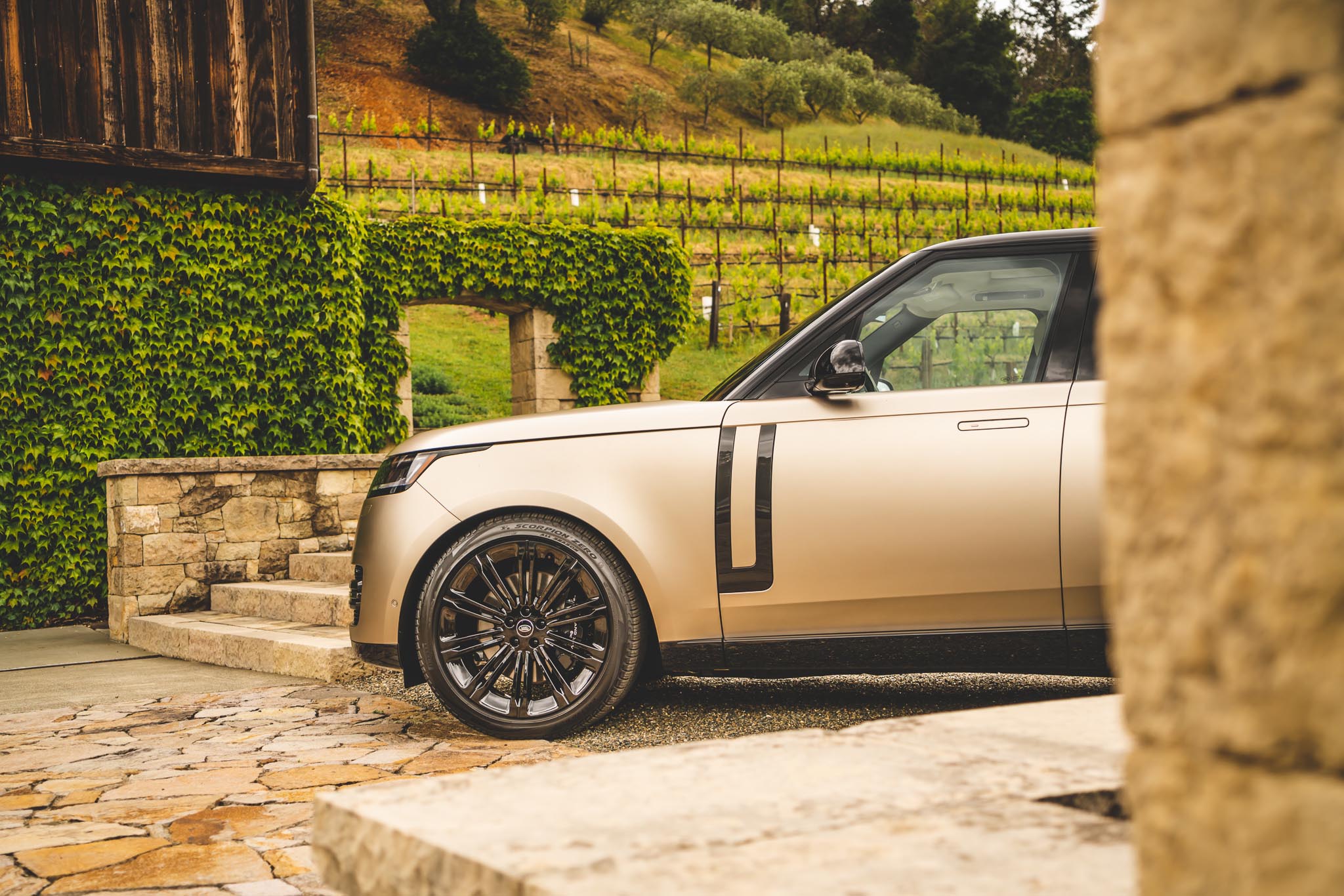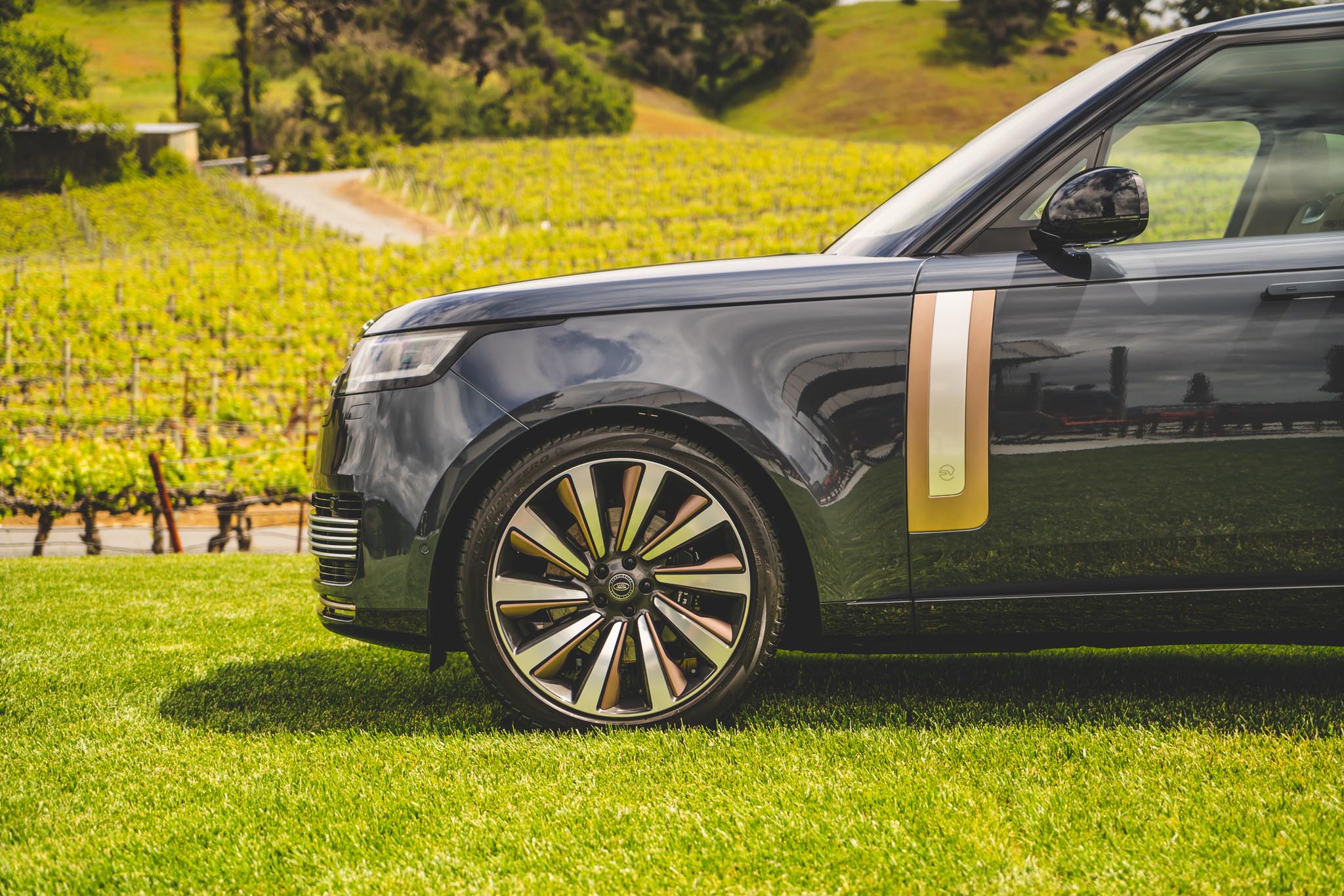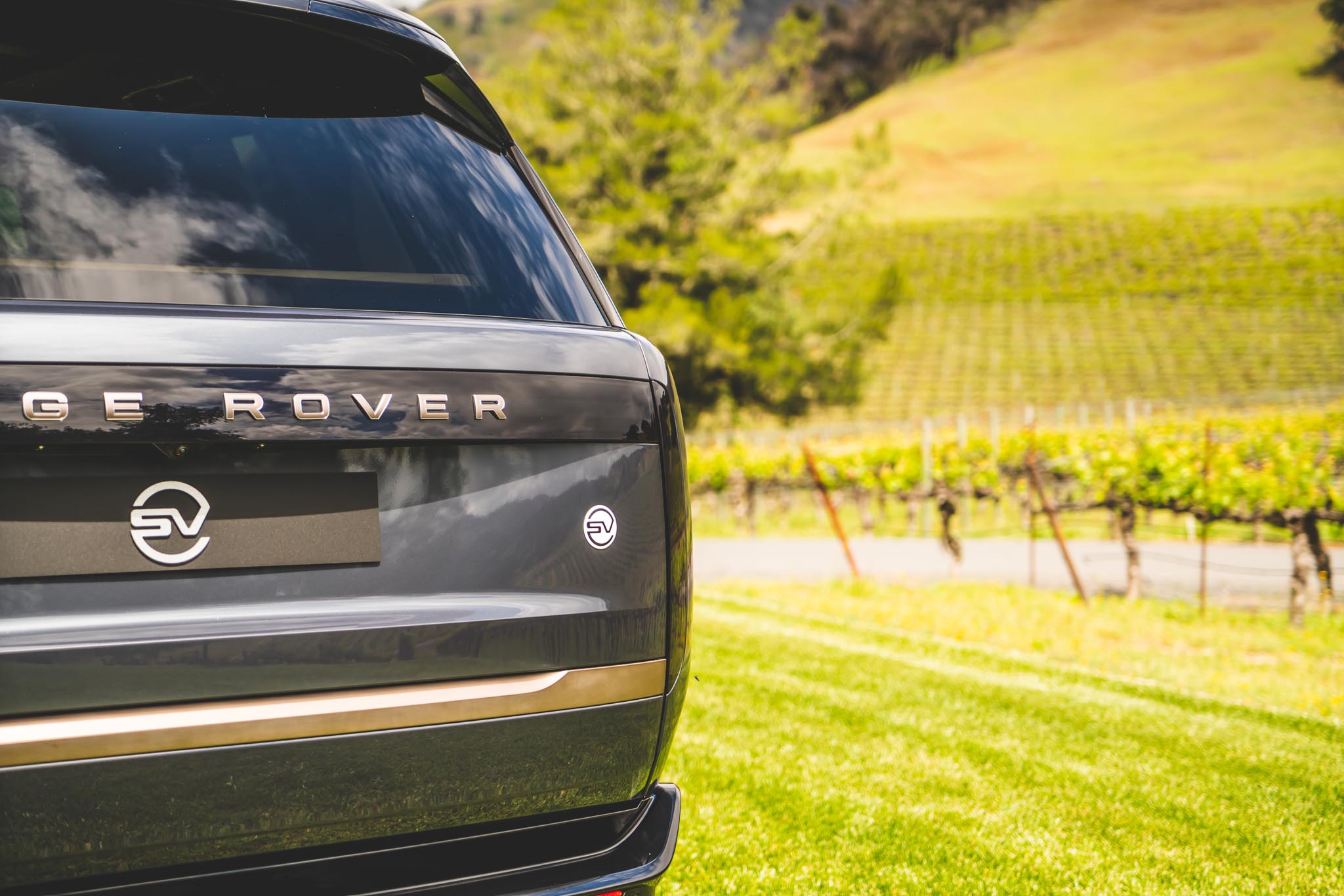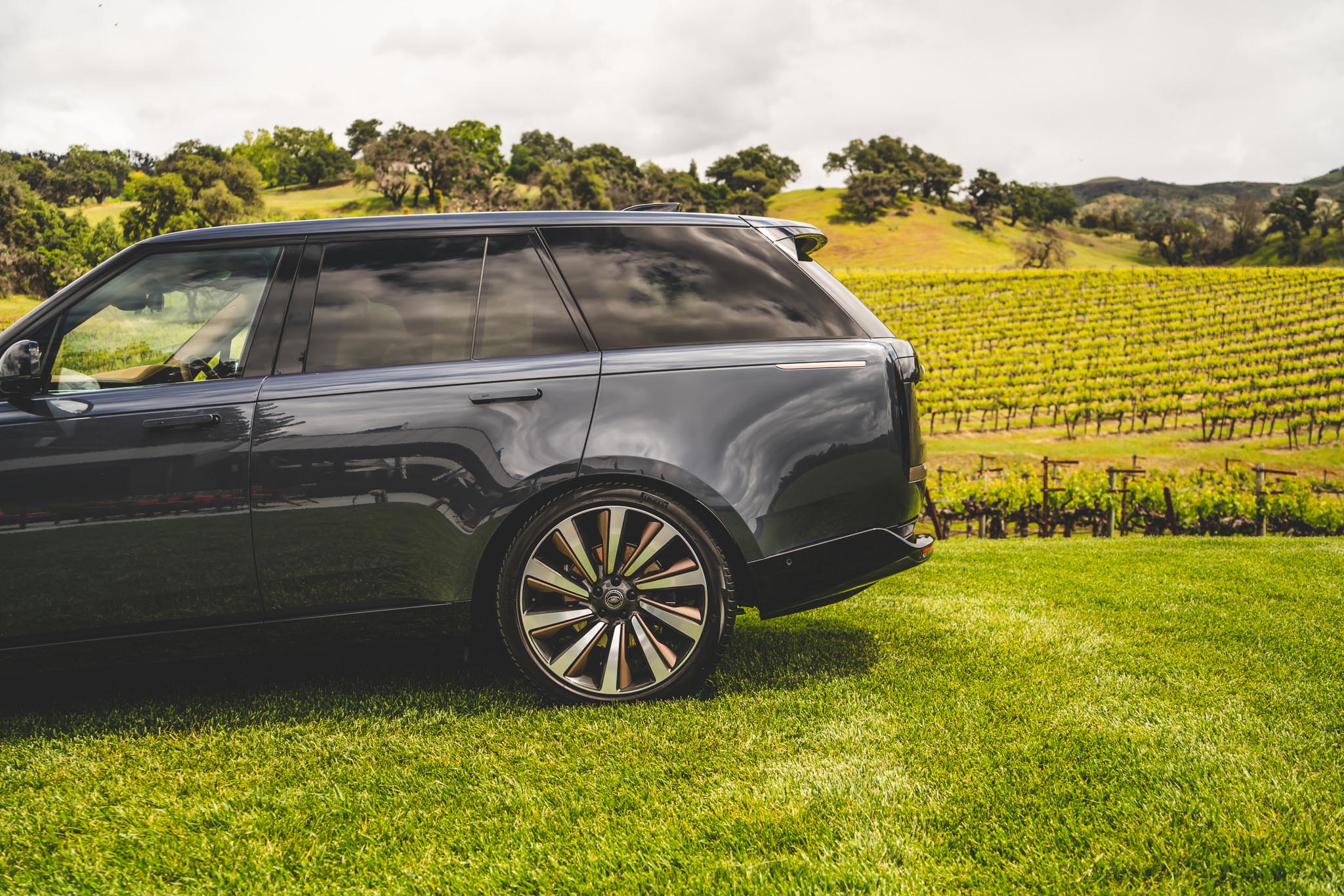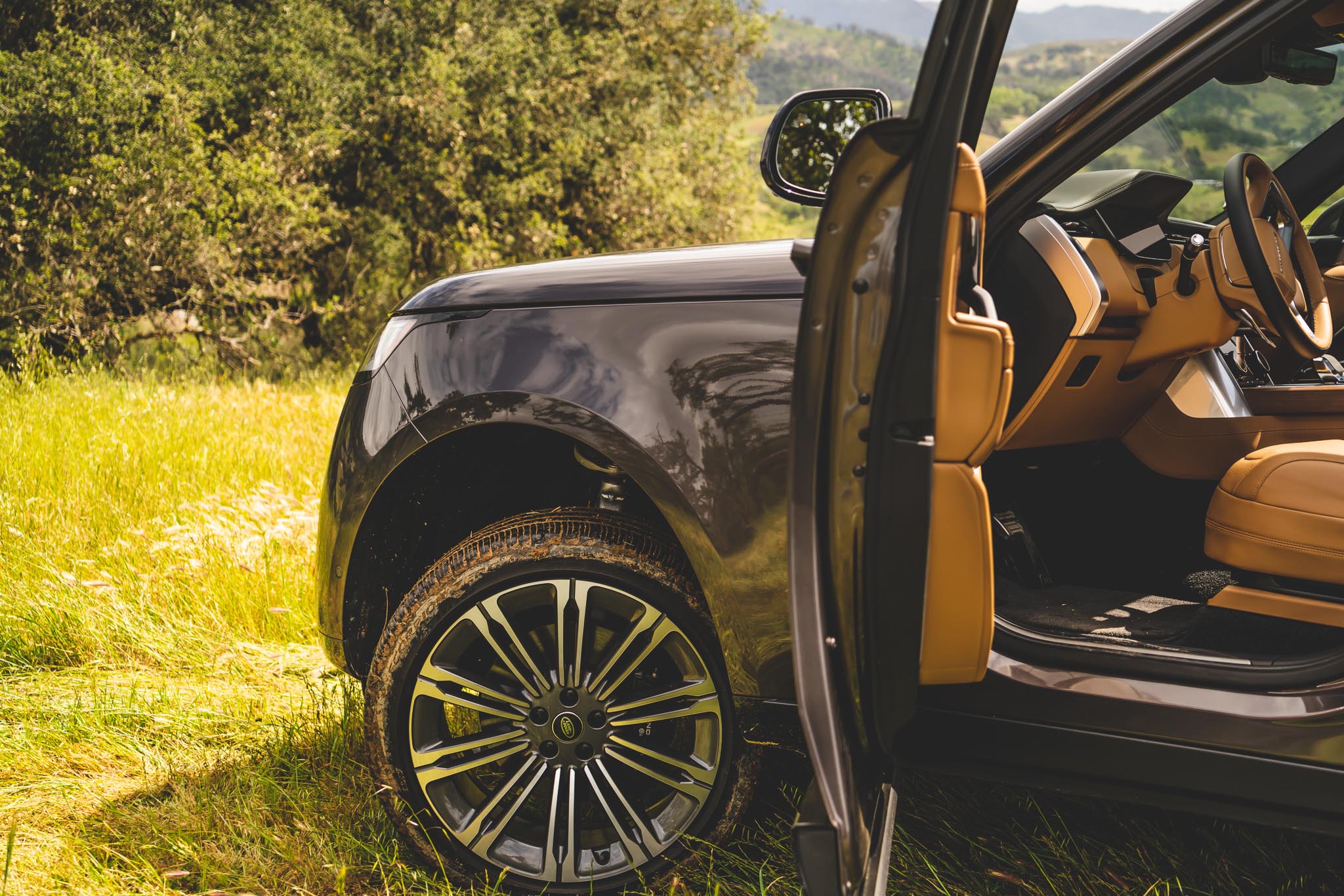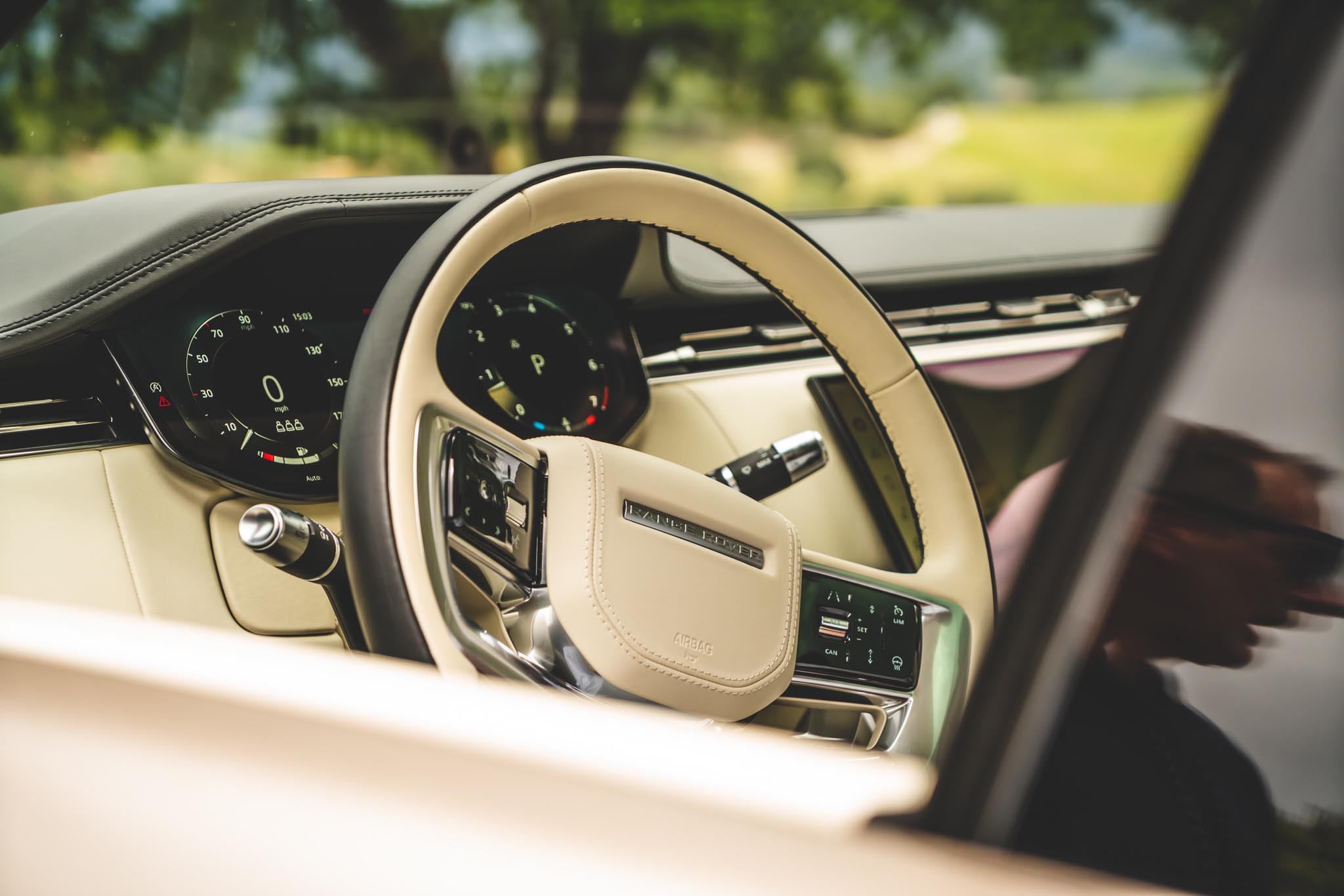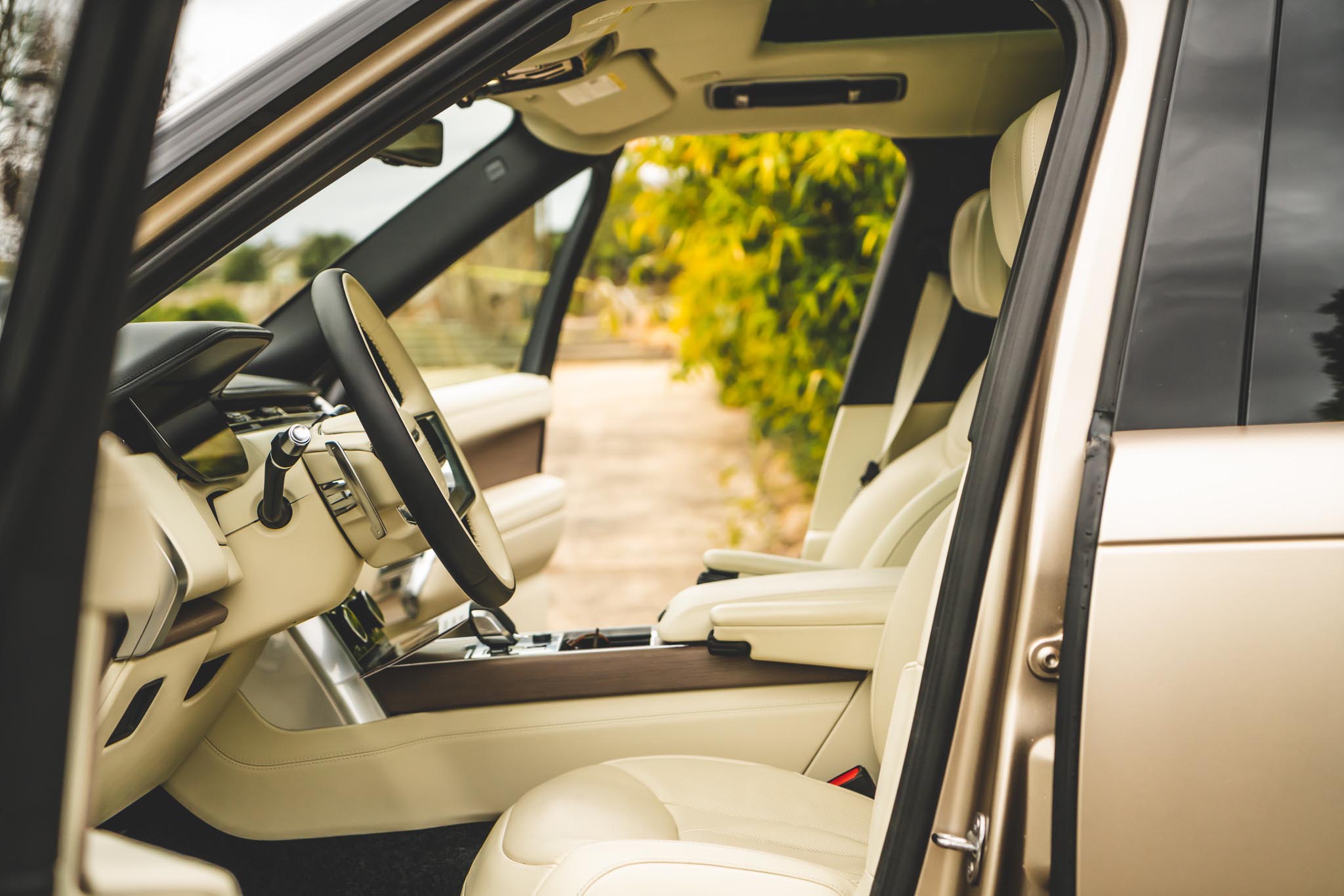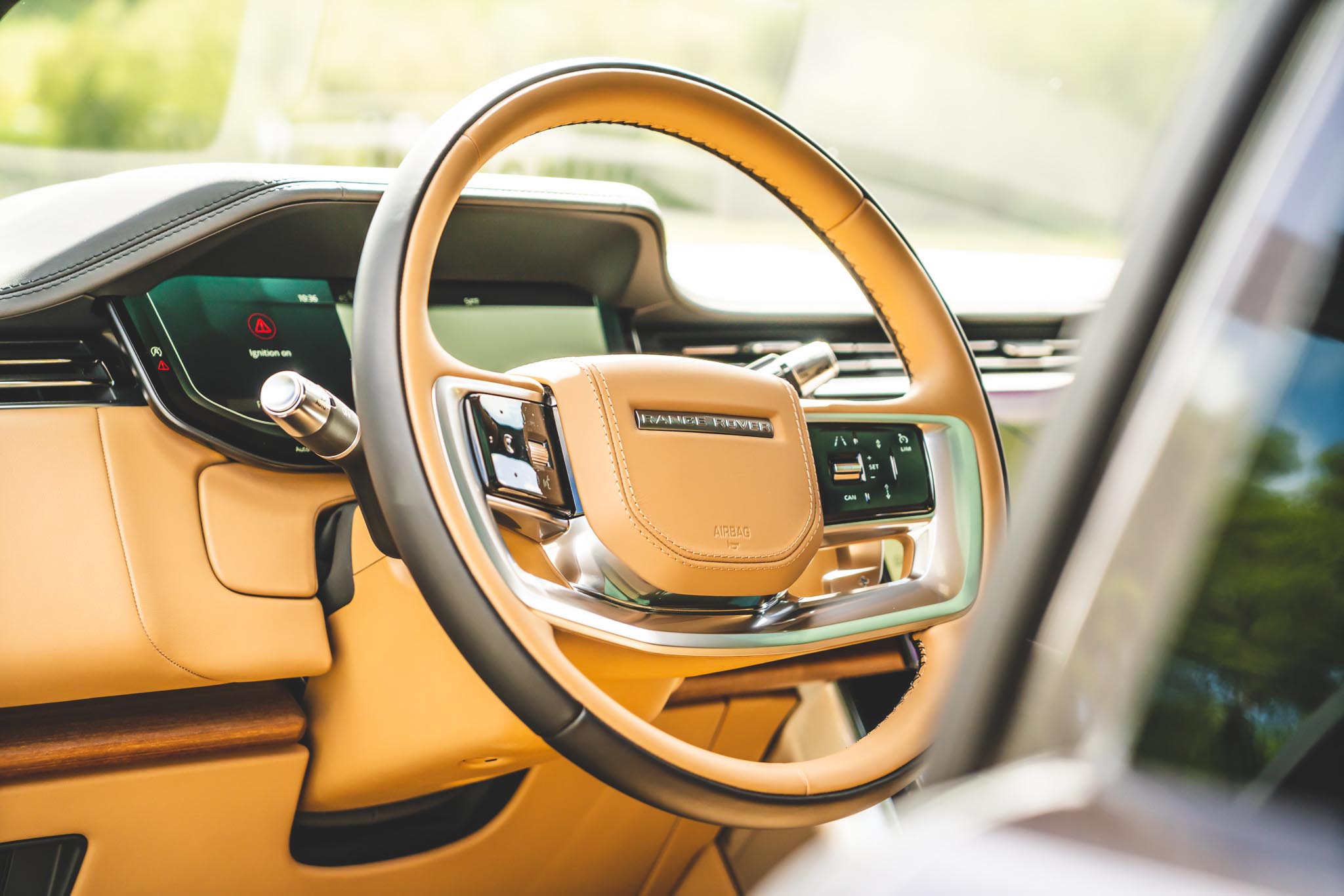 For Prof. Gerry McGovern, The 2023 Range Rover Is At The Epicenter of Modern Luxury And There's Still Nothing Quite Like It
Words and photos by Atif Kazmi for Por Homme
When the first Range Rover landed on US soil in 1987, a print ad showcased a muddied up example with a tagline that read, "Introducing the most beautiful vehicle in the world." Most Range Rover fans have likely seen it by now, hanging in their local dealer's showroom or somewhere online as they shop for memorabilia. The car has become such a living legend that owning one means being a part of history. With the fifth-generation 2023 Range Rover, we're getting a luxury SUV that's rewriting the brand's future as much as its legacy and we made a recent trip to California's Napa Valley region to experience it for ourselves.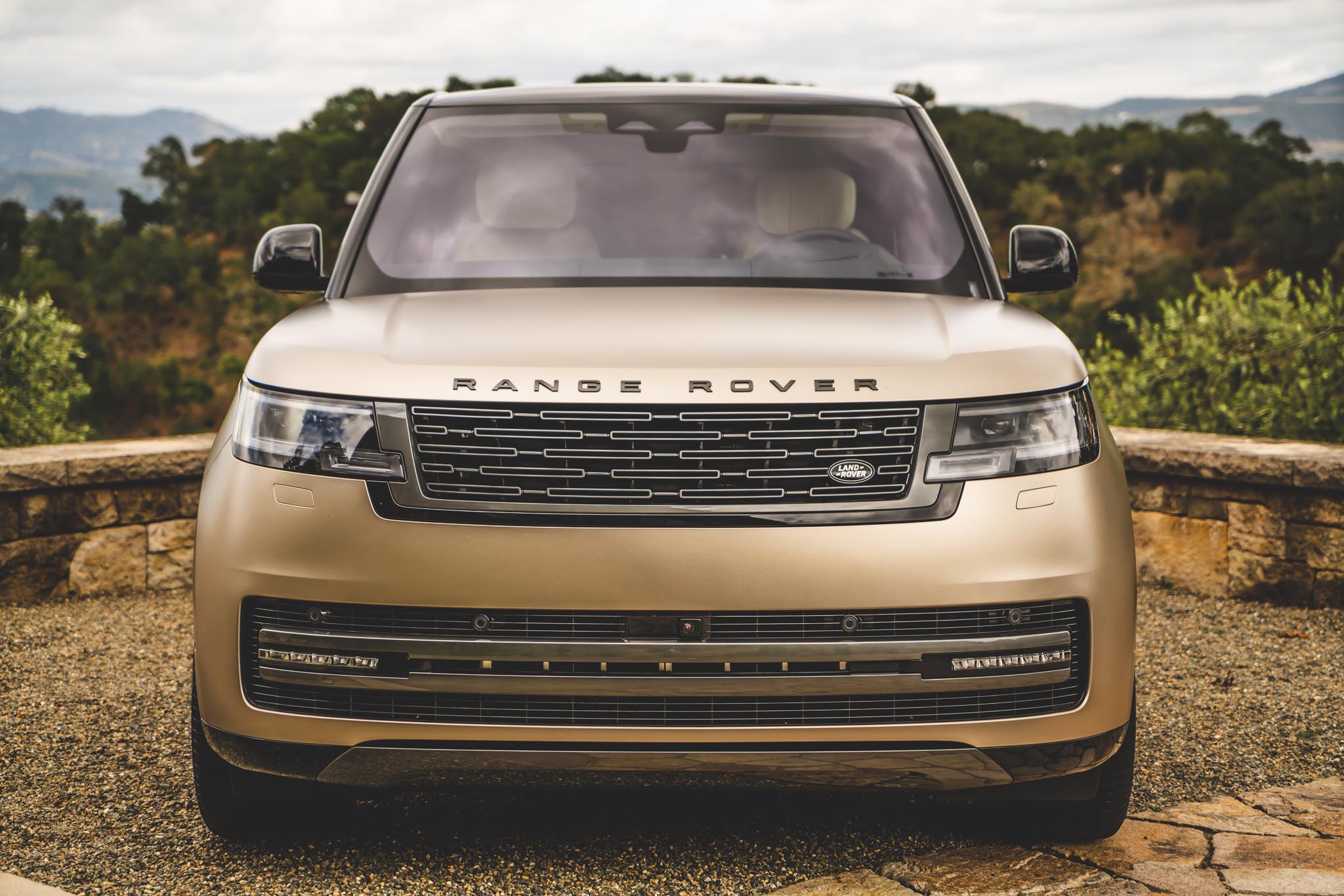 It's crazy to think that we only see a truly new one of these every 10 years. Yet a decade goes by and we're in love with it as much today as we were when it initially released. Range Rovers withstand the test of time and so it makes sense that our experience with the next-generation Range Rover included visits to Oakville's Harlan Estate and BOND Winery. Since being founded by Bill Harlan back in 1984, the Estate's creations continue to be at the top of every wine collector's list. But it's not just about desirability. The quality is certainly unmatched and so is the experience. Each estate in their portfolio is unique yet has a connecting thread that speaks to the relentless creativity and high level of standards.
In sitting with Prof. Gerry McGovern, Jaguar Land Rover's Chief Creative Officer, we talked all things luxury, including the brand's redesigned flagship that's already experiencing tremendous demand and cementing itself at the top of a pretty competitive hill.
–
Prof. McGovern: From a very young age, I was always interested in the way things looked, whether it was the design of buildings, whether it was films on TV, whether it was clothes. And that stayed with me all my life. And I still have that today. I believe that beautiful things, whatever they are, have the ability to enrich people's lives. And that link between art culture and luxury, it's sort of all inextricably linked.
The artisanal element of that historical sort of journey of where fashion has been or watches have been, all very handmade, you know, when we look at the premium level. The craftsmanship that we then think about inside a Range Rover, and the flagship Range Rover specifically, how does that intersect and how have you seen that sort of evolve over the years?
Prof. McGovern: ​​If you look at how cars have evolved. If you wanted to get this level of quality a certain number of years ago, it would have to have been handcrafted. This is a production vehicle, but it is of the highest quality. And Range Rover, if you think about the original Range Rover in 1970, and you looked at that vehicle; that was considered a luxury vehicle in its day, the first luxury 4X4. The reality is looking back now by today's standards, it wouldn't be luxury, it would be quite primitive. So, things have clearly moved on and it's all about this constant desire to evolve and refine and get better. And with Range Rover, it's about recognizing its peerless nature.
There's nothing quite like a Range Rover; when you see it, you know it's a Range Rover – that continuous belt line, the floating roof, that sense of majesty. And it has also that sense of formality, but it's also… although it's got that DNA that's evolved over time, it is incredibly modern too, and it's that juxtaposition of being able to take that DNA and evolve it in a way that's very relevant and is compellingly modern. That's the key to our whole philosophy for all our vehicles.
We talk about modernism so often and taking a more reductionist approach to what the future evolution of the brand is and what these vehicles are. The manifestation of that in this new Range Rover is very apparent on the body lines.
Prof. McGovern: We talk about our brands in the sense of, we sit in that world, that's our aspiration to sit in that world of modern luxury, and modern is just the term for anything that's new. When we talk about our design philosophy, it's modernist, modernist being this reductive approach, not minimal, because there are many forms of modernist design, but generally modernism was always about looking forward. It wasn't about looking back. It was about pairing things right back to their essence. It didn't rely on superfluous detail. And yeah, certainly, when you look at the exterior of this vehicle, for example, it is incredibly modernist in its reduction. It's not minimal, it does have detail, but it minimizes the amount of detail. It celebrates it, so if you look at that body side, look how clean it is. And when there is some detail on it, whether it's the icon at the back, or the detailing in the front, the detail is celebrated in a very precious way. And the same with the interior, you know, you look at that front facia; there's not a lot going on. Look at the amount of switches we have reduced considerably, but it's still got that sense of what I call emotional engagement.
And how's that related to other things you're interested in?
Prof. McGovern: When it comes to architecture, I'm absolutely a modernist. I can appreciate older buildings, particularly if they are of their period. What I personally don't like to see is architecture that is faux; it's deliberately looking back and it isn't of its time – I don't think that has integrity of purpose or integrity of design. Having said that, I've always been interested in clean, open spaces, use of glass. Here in America, you look at the sort of modernism that took place in the mid-century and places like Palm Springs, which is still one of my favorite places. I find all that stuff incredibly inspirational. I haven't seen too many modernist watches though, other than the Apple.
I love vintage watches. I love mechanical detail. I'm not ready to part ways with that. Although I am ready to part ways and replace most things with technology, you know, in the form of convenience, but with watches I've yet to do that.
Prof. McGovern: This car has got incredible technology in it, but technology is not what's driving their desirability for it. It's when they look at it and they say I've got to have one. It is the design; it's the DNA and the overall emotional connection they have with it. And quite often consumers, particularly luxury consumers will post rationalize. "Why did I buy this expensive thing?" And that's when they get into, "Look, it's got this incredible technology," which it has, and people explain this to you and you say, "Yeah, why did you really buy this?" They say, "Well, I looked at it, and I had to have it."
If you look at the great luxury watch brands, particularly, they're very good at honing their best models, they just keep them going.
I think for us, particularly with Range Rover and Defender and eventually Jaguar, we have a clear view of what our products should be. And it is about recognizing that unique heritage it has, but not being harnessed by it. It always has to be about looking forward. And the modernist design approach is the thing that amplifies that and brings it forward, if that makes sense. And that's why some people say to me, "Well, has it changed very much?" Well you look closely, you see it's changed a lot, but it's never our intent to undermine the car that's gone before. So, you'll never hear me say, this is a much better car than the one before. Because actually, people that got the car before this, they loved it and they still love it, and it's still a great car. This isn't about this being better. It's about moving it on in terms of embracing the latest technologies, et cetera.
And also the integrity, because you still have that responsibility. As you evolve the brand and as you go into the next generation, you still have to keep that ethos.
Prof. McGovern: The most difficult thing with having a brand that has a unique personality; brands that are truly embraced by consumers particularly. When I come here to America, the amount of people I talk to, they clearly have a love affair with a brand, and that is a responsibility. And brand curation is so important, and that's not just in the way you design the products and engineer them, but it's also in the way you communicate with your customers, the way you talk about the brand, the way you present it in all its manifestations, whether it's on the internet, configuration, advertising, the showrooms and all that. We are going through a transformation with that because I think there's areas in that that we have to improve. And so, it elevates how special these vehicles are.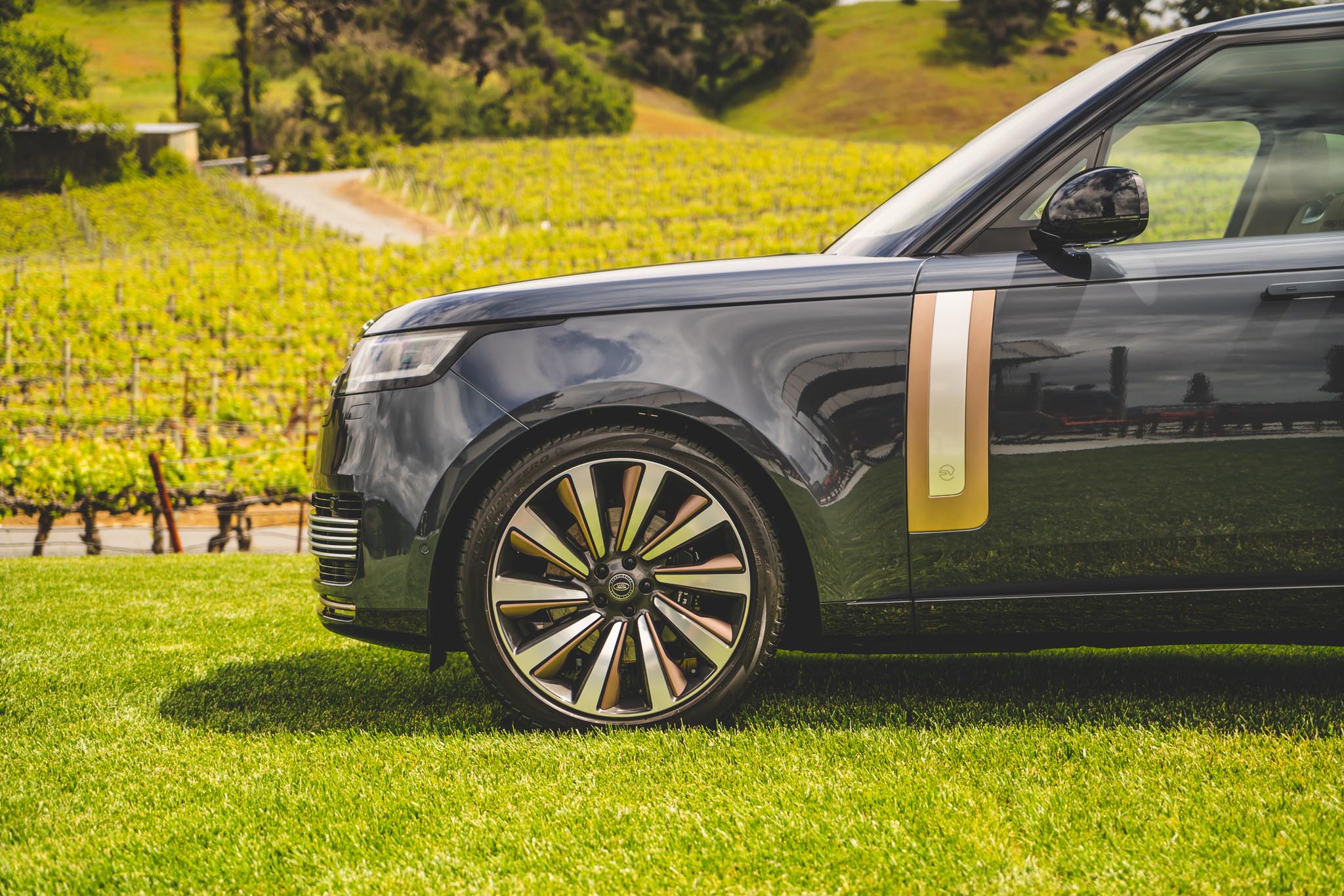 The SV is one of the trim options at launch.
Prof. McGovern: The SV was always about being this sort of top version. I don't like to think about it in that way. I like to think about SV as being an alternative.. This is the best it can be. But if people want to add layers in, if they want to introduce more unique or expensive material finishes, or they want to bespoke the vehicle in a way that still concur it with the brand – that's what SV is about. It's not about sitting above it. It's about being an alternative offering to it. And it also allows you to start looking at how you do special editions, etc. I think it's great, in the modern luxury world – and you see it in the watch world – there's always that desire to have something that is unique. Exclusivity is part of a great brand's appeal.
We're not interested in just creating or producing more and more vehicles in terms of volume. We're much more interested in building value in the brand, but most importantly, by building or adding more and more desirability within the product for the consumer, and doing that in a way that's responsible, sustainable, and recognize that these things enrich people's lives.
–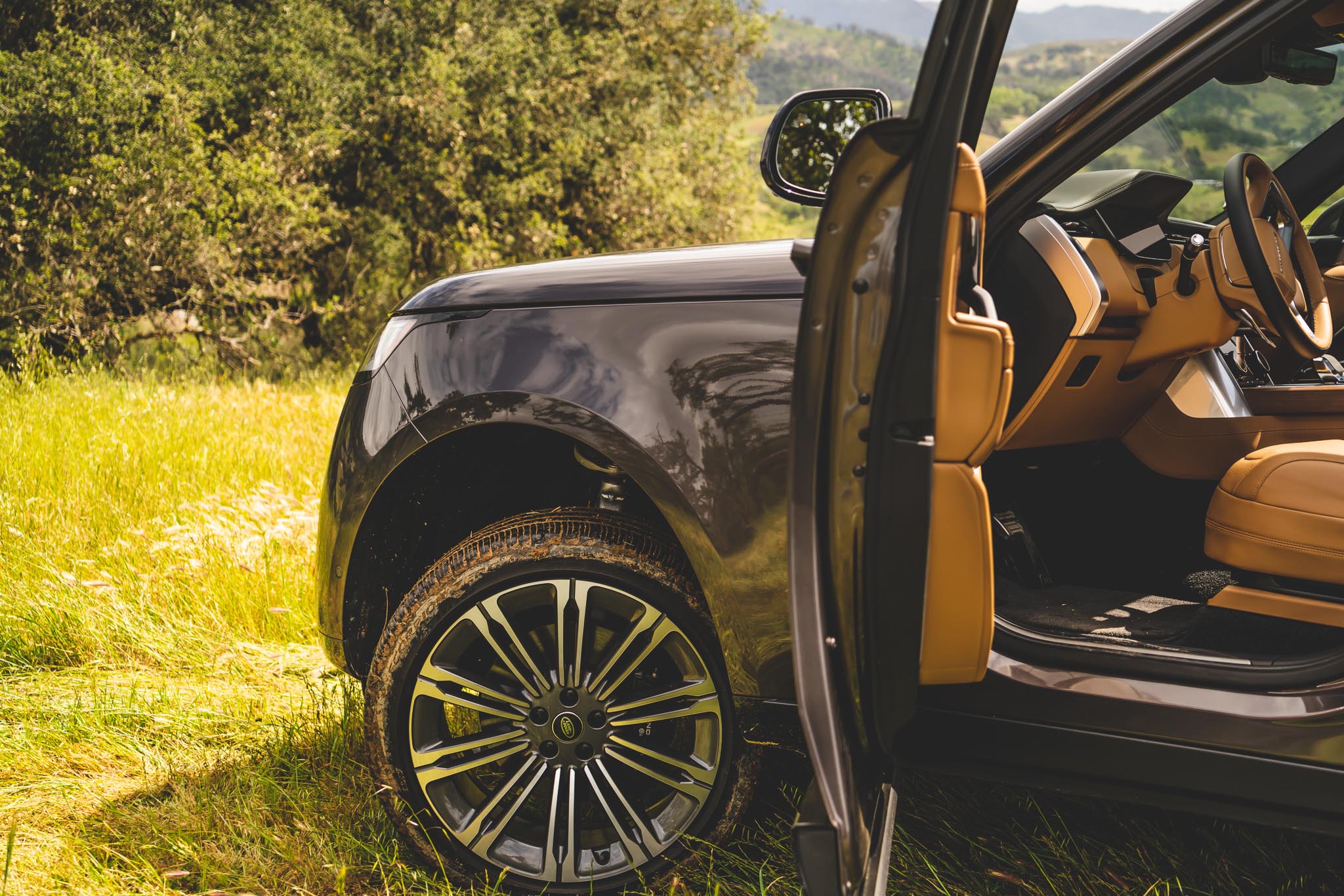 When looking at the body side, you can see the cleanliness alongside the new model's elegant proportions. Built atop the brand's new flexible Modular Longitudinal Architecture, MLA-Flex, beauty is no longer skin deep as it underpins every bit of the Range Rover experience. Range Rover has been combining serene comfort and composure for 50 years, and the new Range Rover brings that plus technological sophistication and seamless connectivity.
The new Range Rover has a seven-seat interior that Prof.Gerry believes makes it more inclusive, adding, "The designers and the engineers had done a fantastic job in reconciling that and getting a third row in, which is still very comfortable without spoiling that DNA and that proportion." The new model's long wheelbase iteration allows passengers to still sit comfortably in any environment.
There's a more recent ad that I enjoyed, one that ushered in the fourth generation of the Range Rover. With two Range Rovers standing side by side and 43 years between them, the ad asked a simple question: "If it's so great, why do we keep changing it?" For Prof. Gerry McGovern, it's about evolving based on the times and the advances in technology. For the rest of us, it's simply because they can. And though McGovern and team won't say it's better than the last generation, pinning against its greatest rivals and it's sure to deliver more refinement, more presence and more capability.
See more of the 2023 Range Rover in the gallery and visit your nearest Land Rover dealership to inquire about availability. Pricing starts at $104,500 USD.