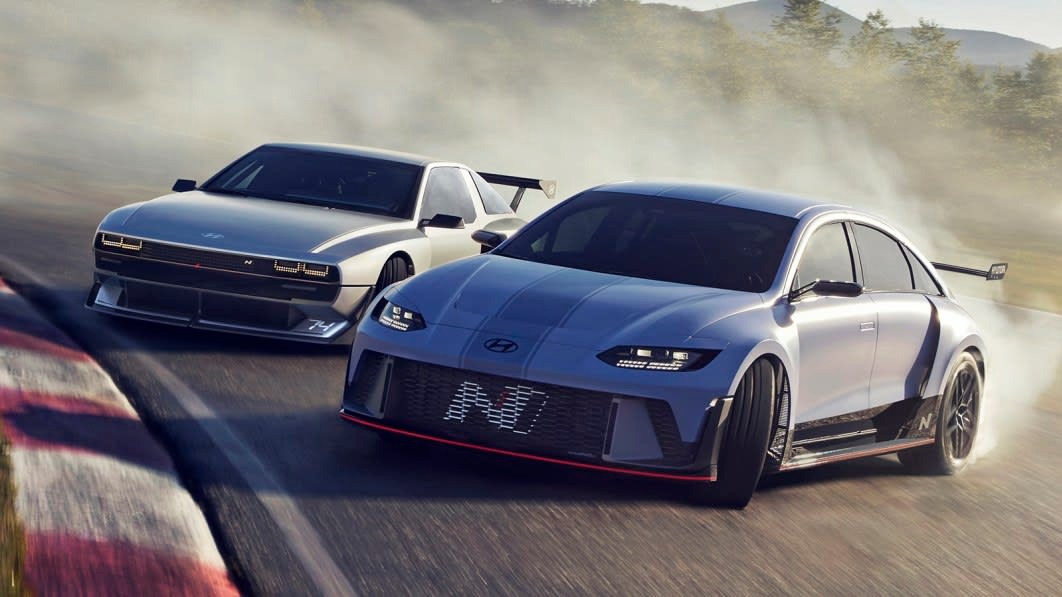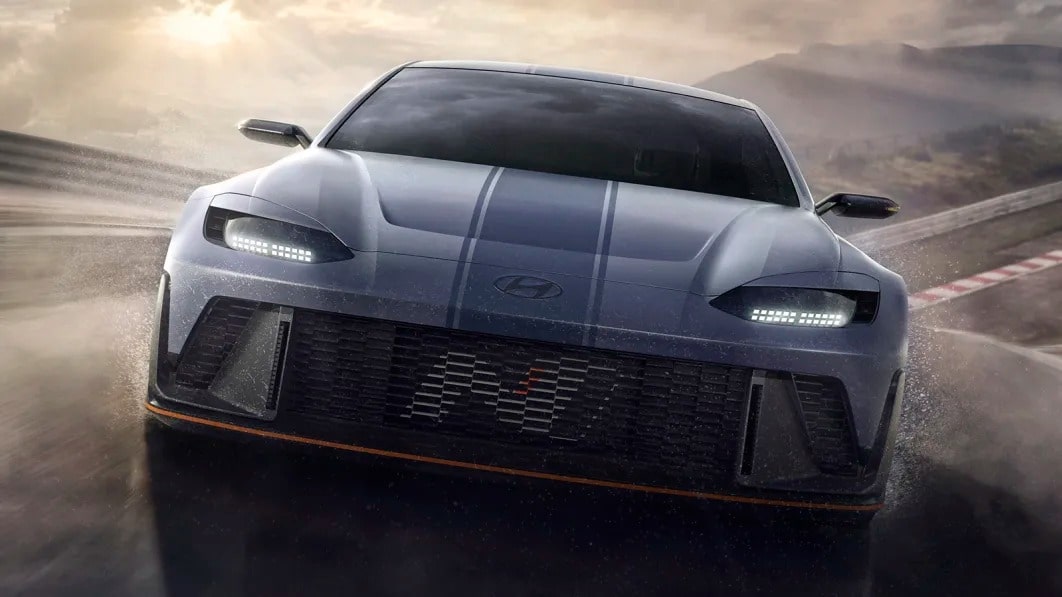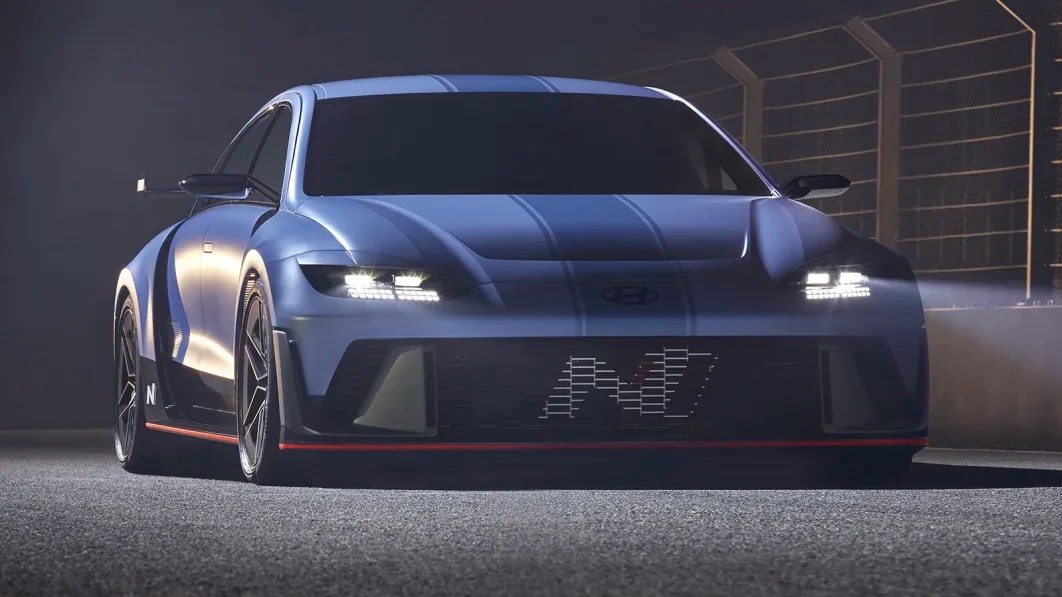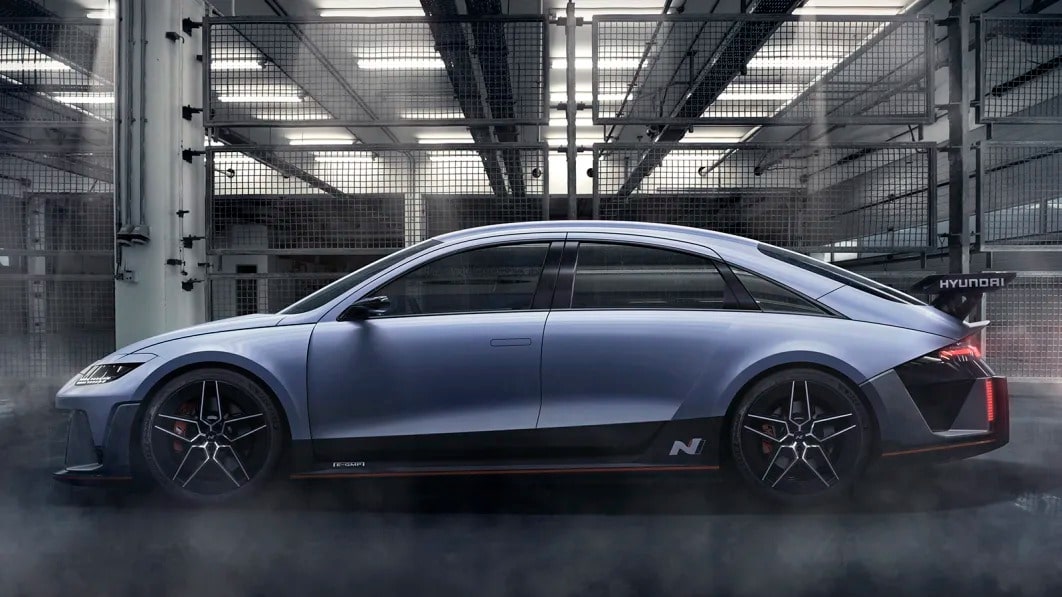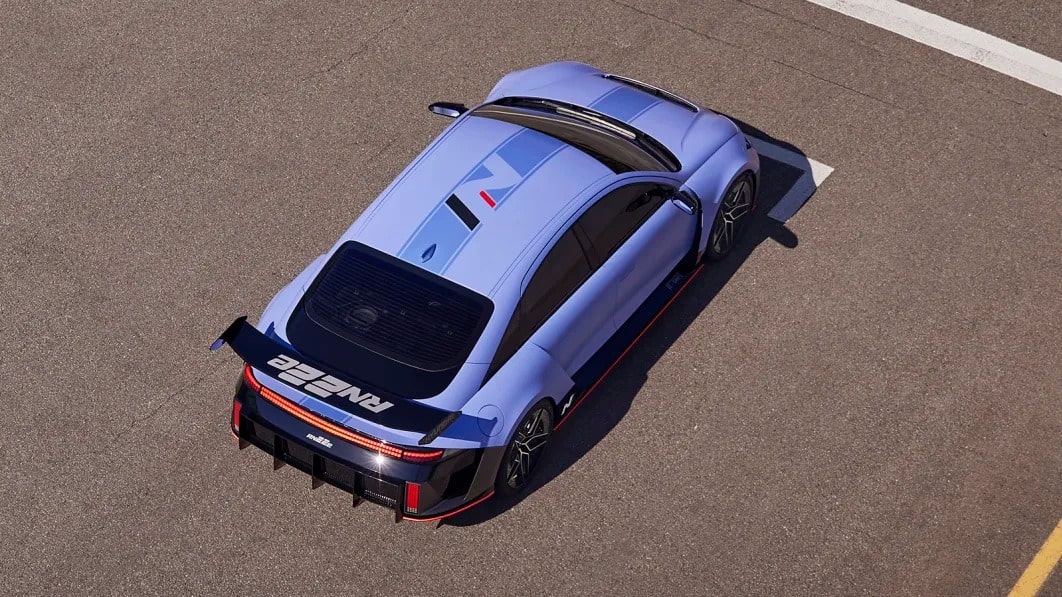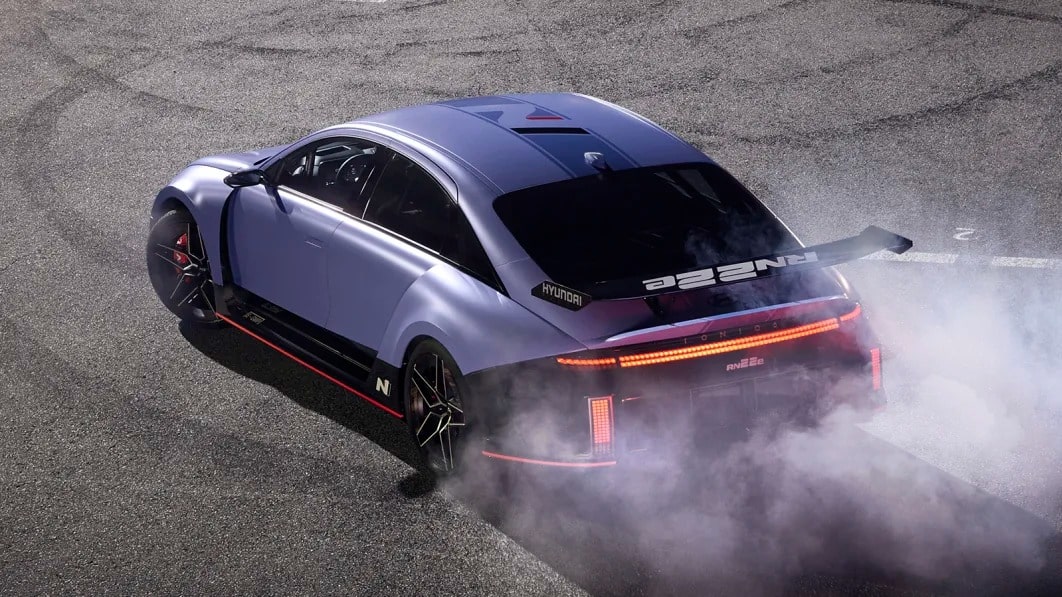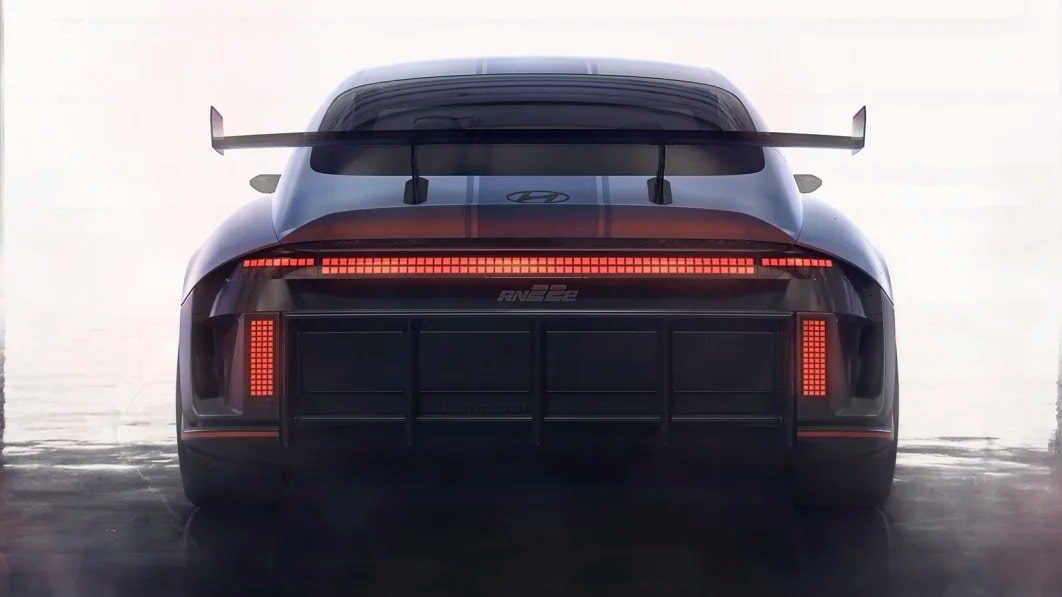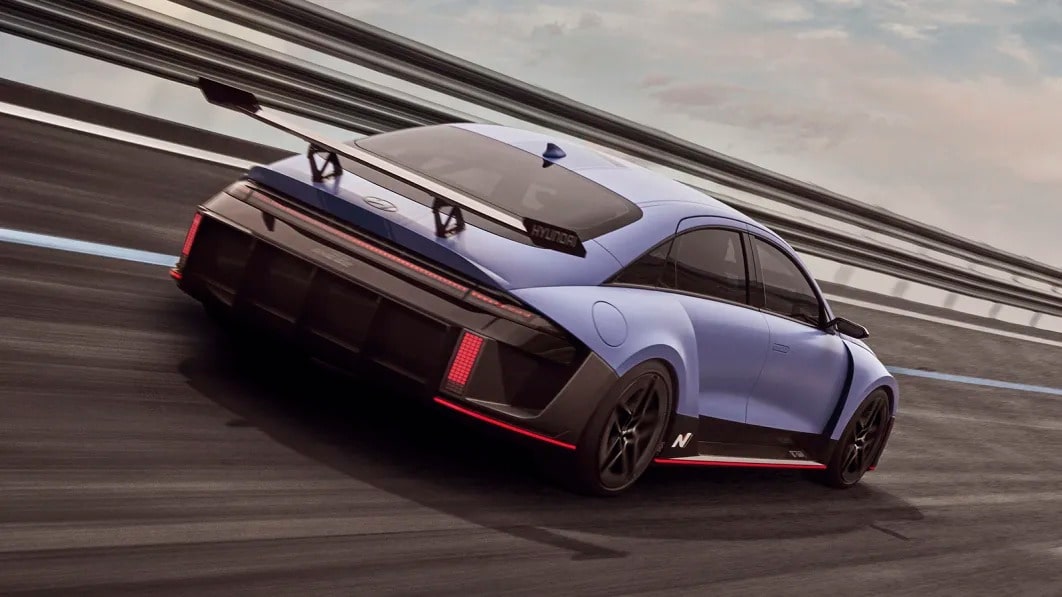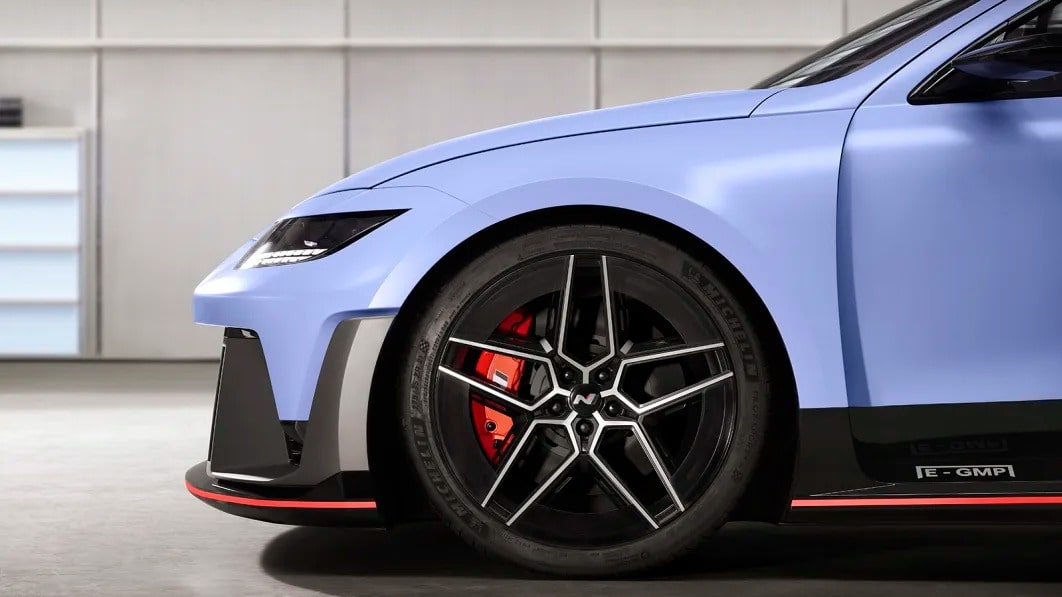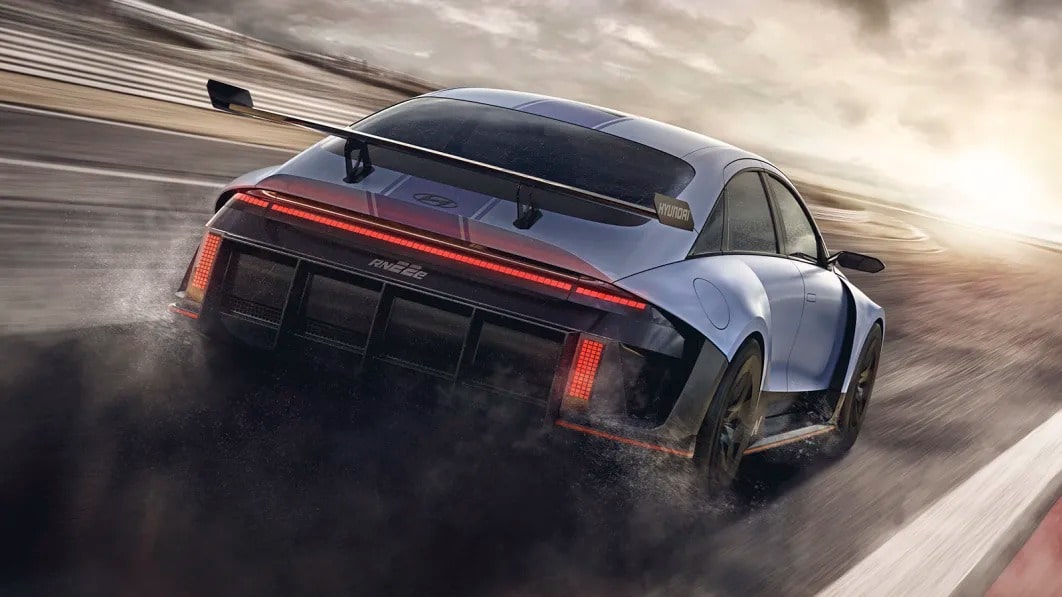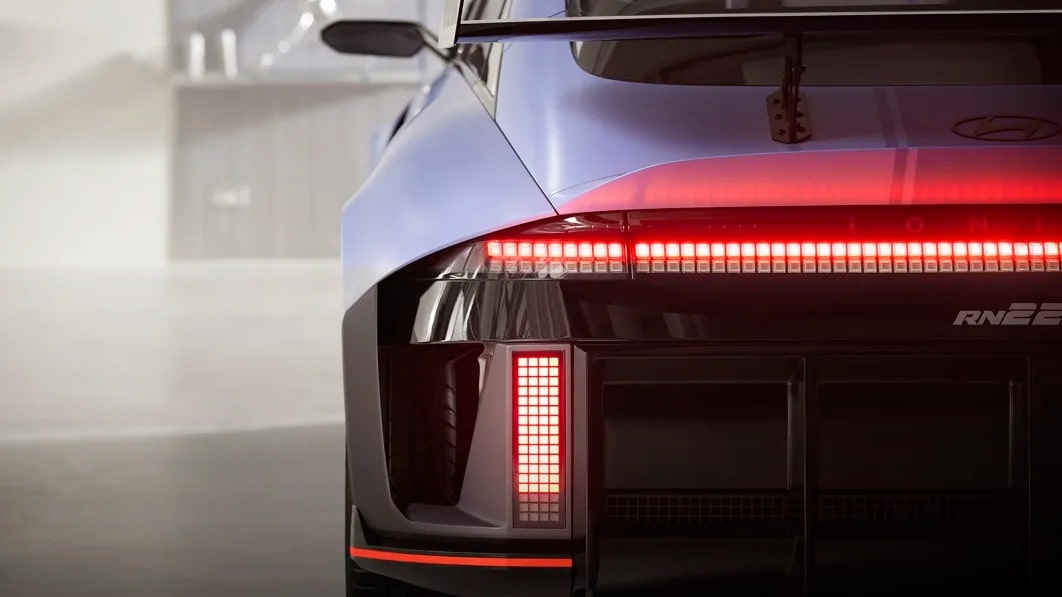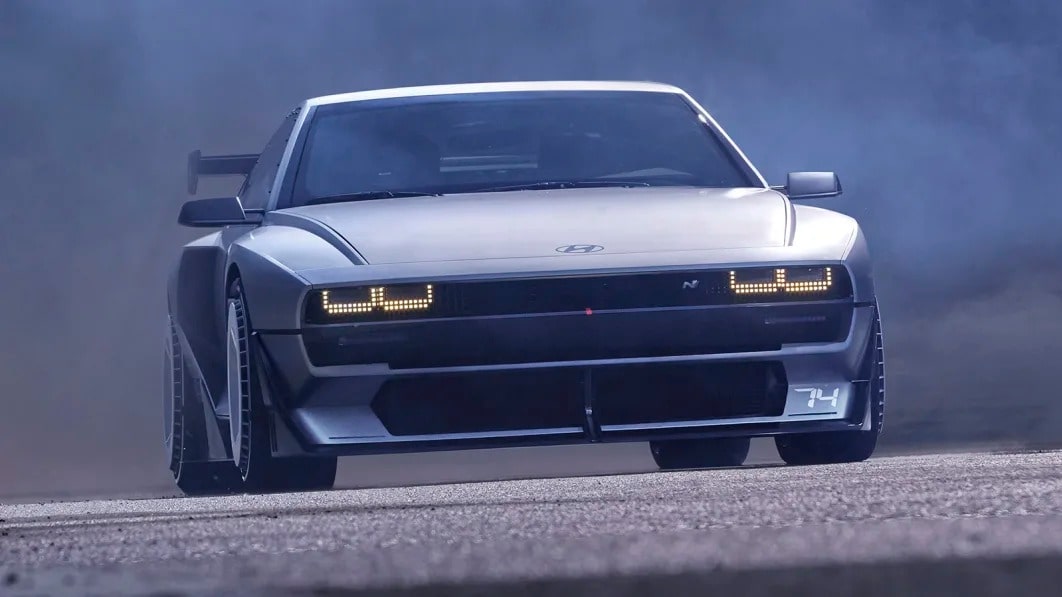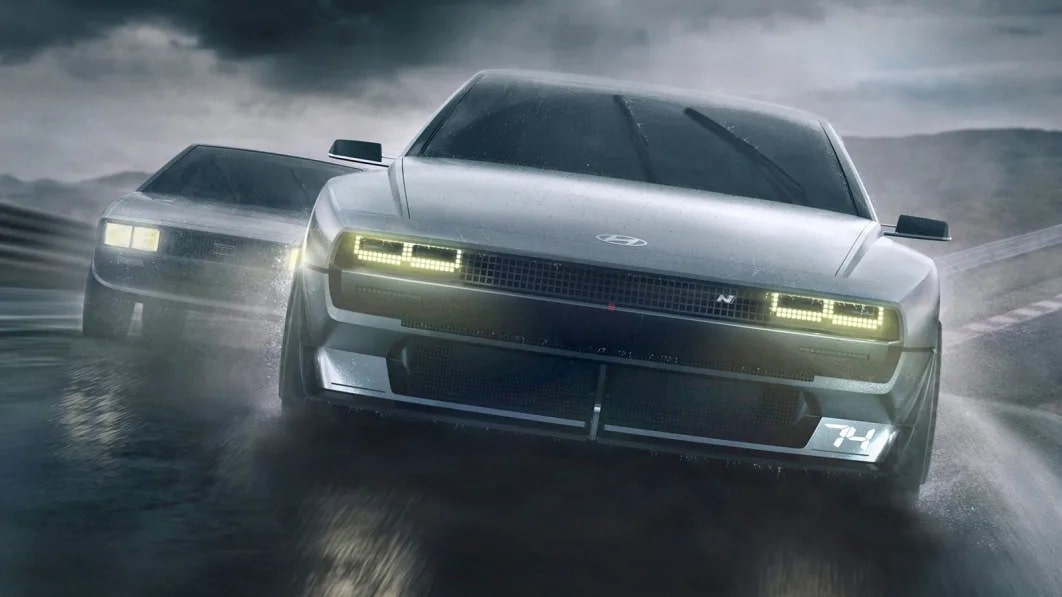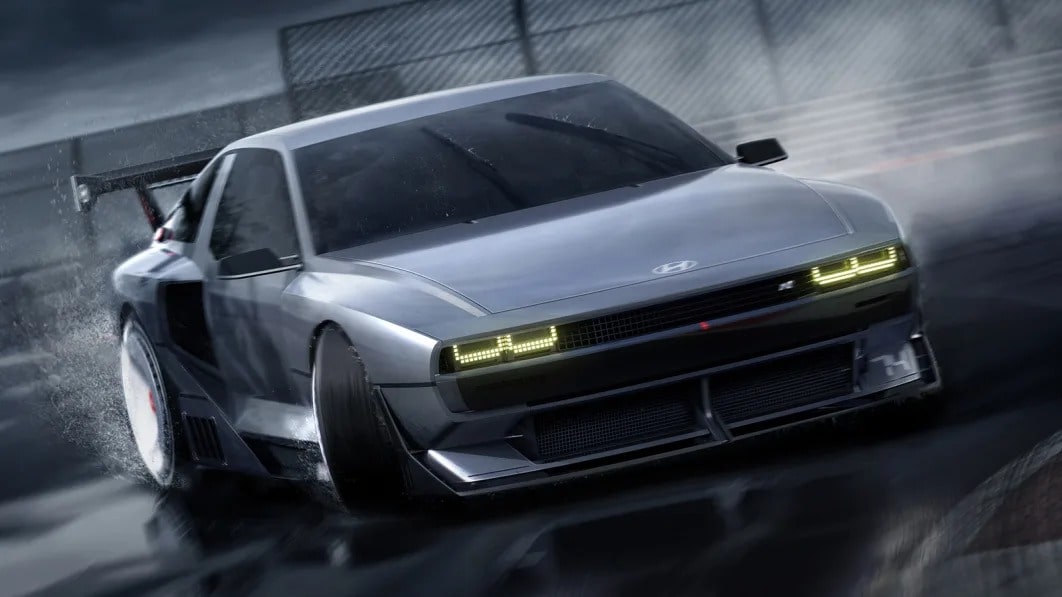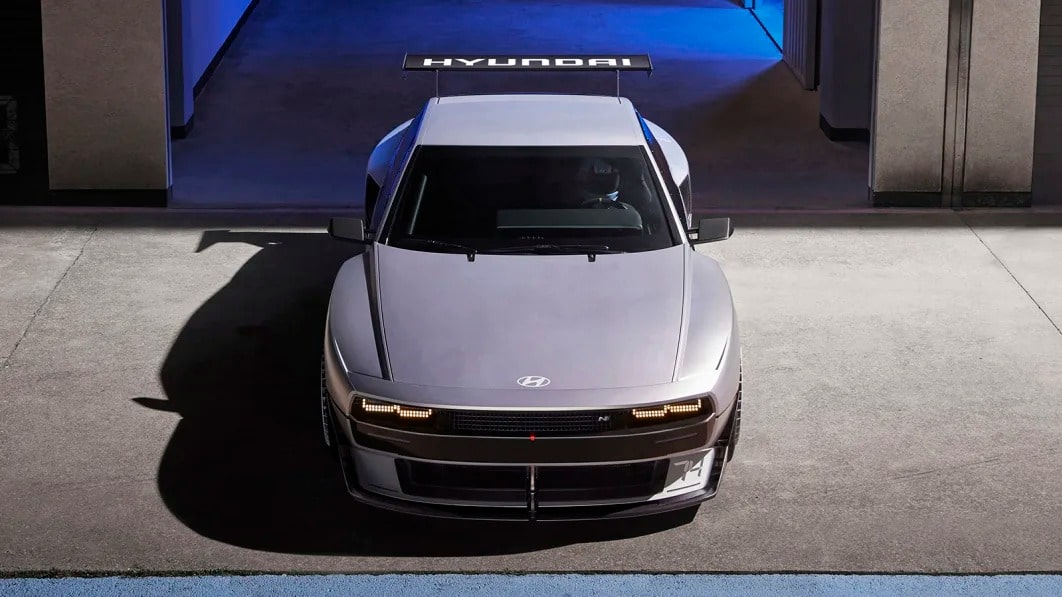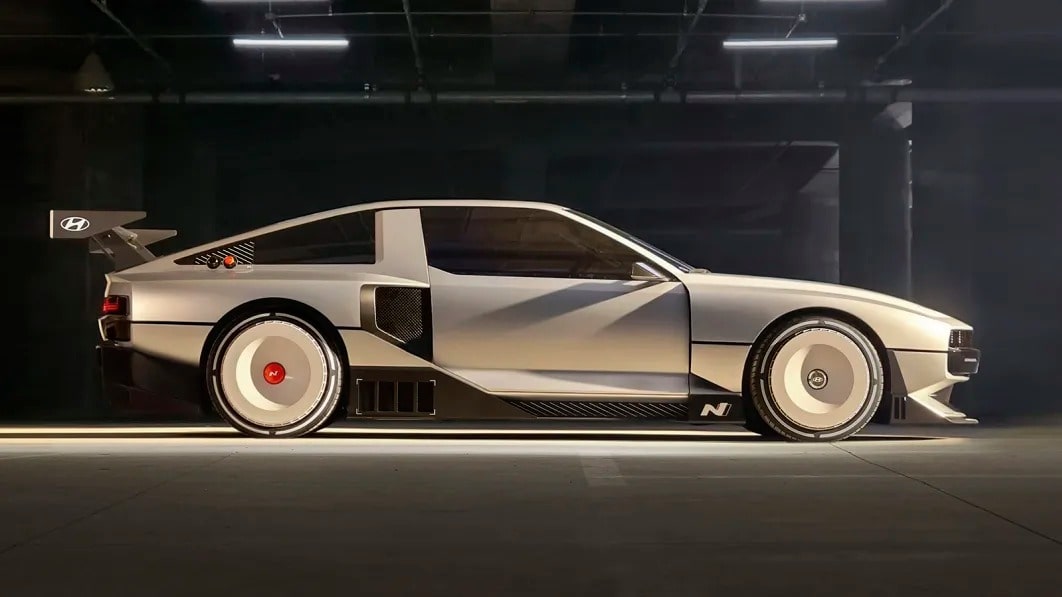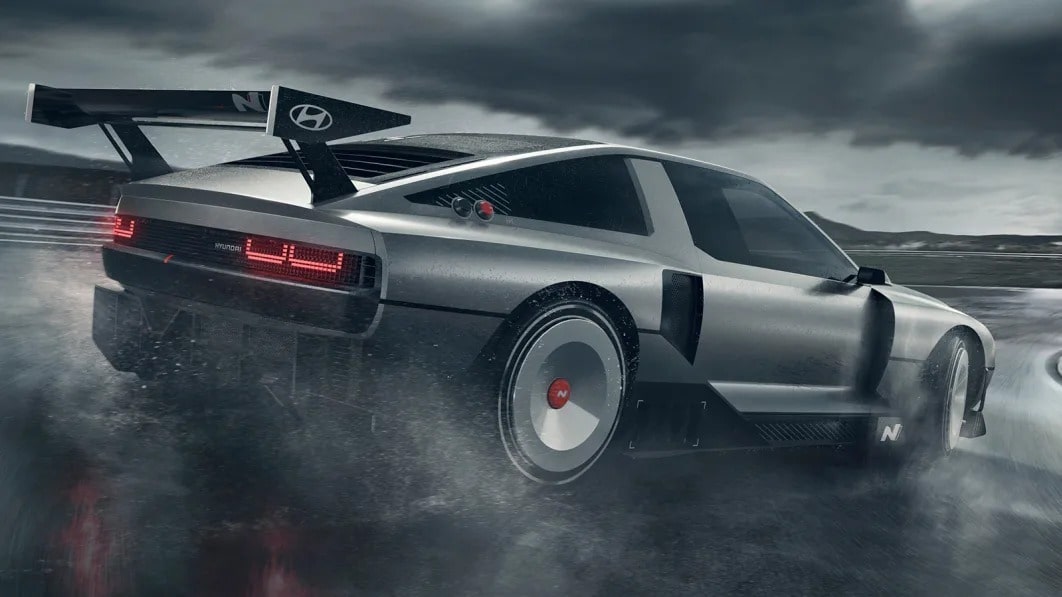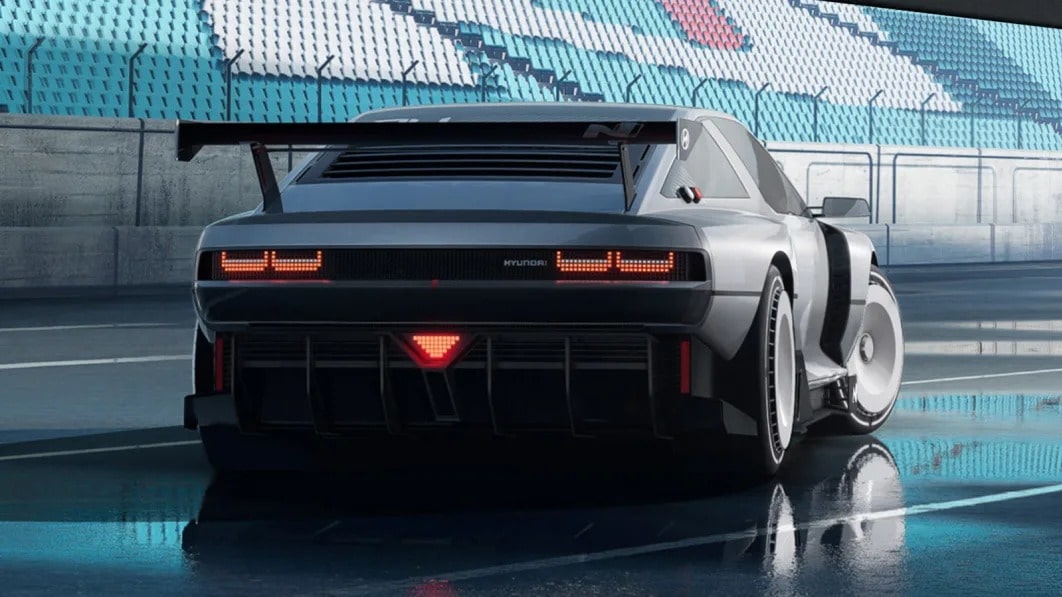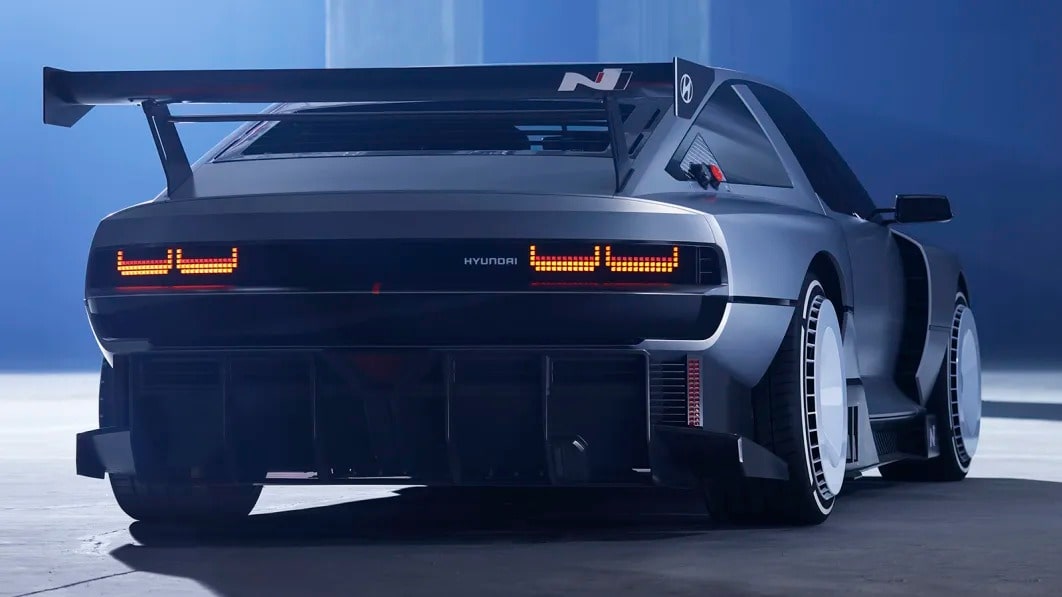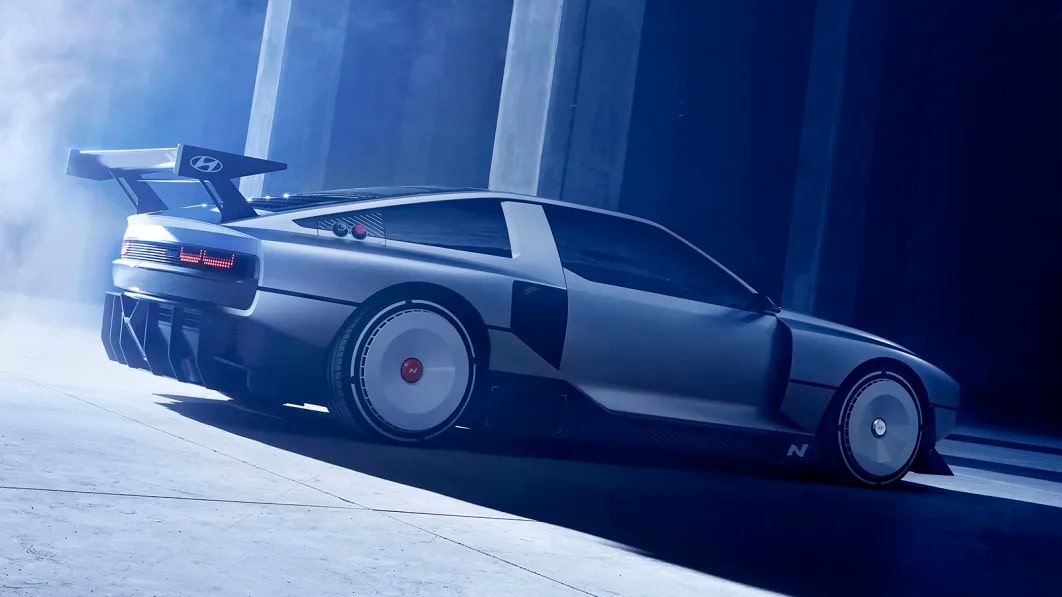 Hyundai has introduced two new-tech concept cars as part of the N Day held today to celebrate Hyundai's high-performance N Brand.⁠
⁠
The first of two unveilings introduces the N Vision 74, a hydrogen fuel cell hybrid inspired by the 1974 Hyundai Pony Coupe concept designed by Giorgetto Giugiaro. It features a 62.4-kWh battery pack paired with a 4.2-kg hydrogen fuel tank with an 85-kW fuel-cell stack to generate more electricity and lessen the need for plug-in charging. N Vision 74 has two electric motors at the back with a total output of over 670 HP and 664 lb-ft of torque. Hyundai gives it a total of 373 miles of total mileage range.⁠
⁠
Alongside the N Vision 74 is the Hyundai RN22e that features the same E-GMP battery and motor platform as Ioniq 6. It churns out 577 HP and 546 lb-ft of torque through its dual motors. The RN22e gets a 77.4 kWh battery pack. Hyundai is incorporating new technologies into the car, introducing enhanced regenerative braking and the new N Sound+.⁠
⁠
There is no confirmation about the production of these two concept cars, but it is known that both are being used to test new tech.⁠
⁠
Stay tuned for more details.