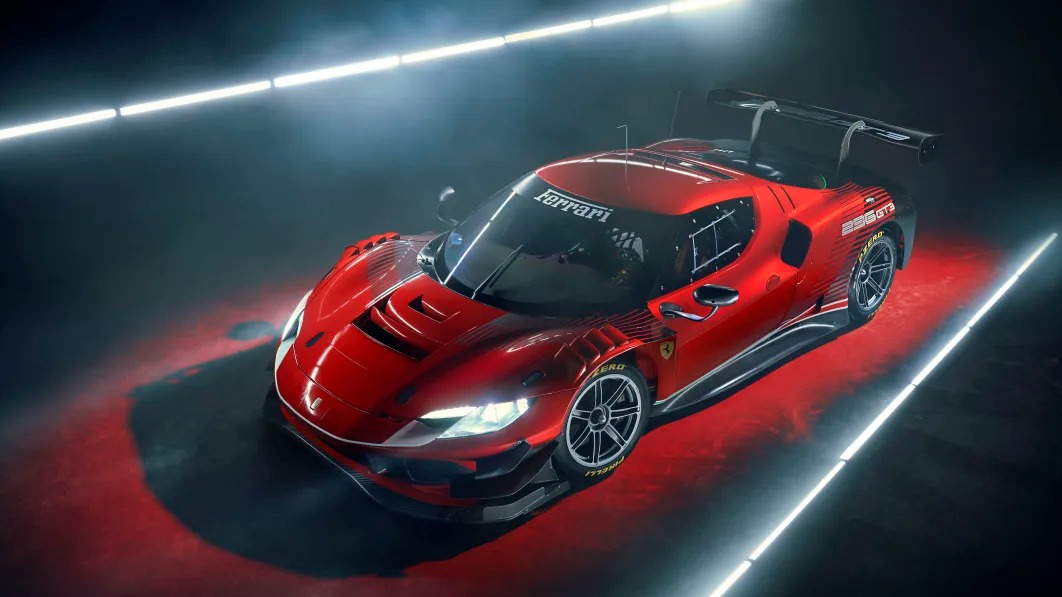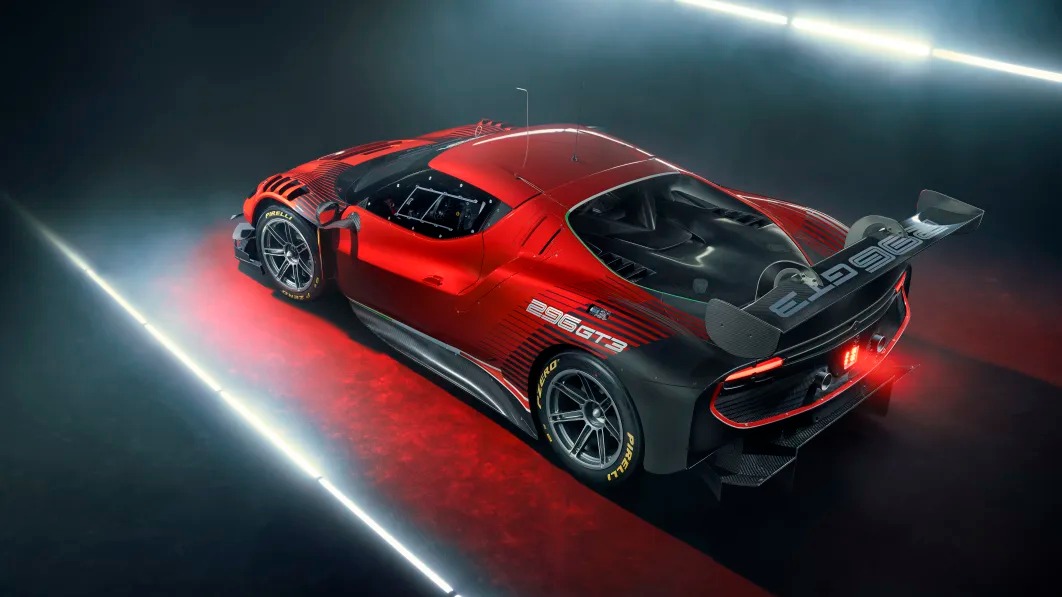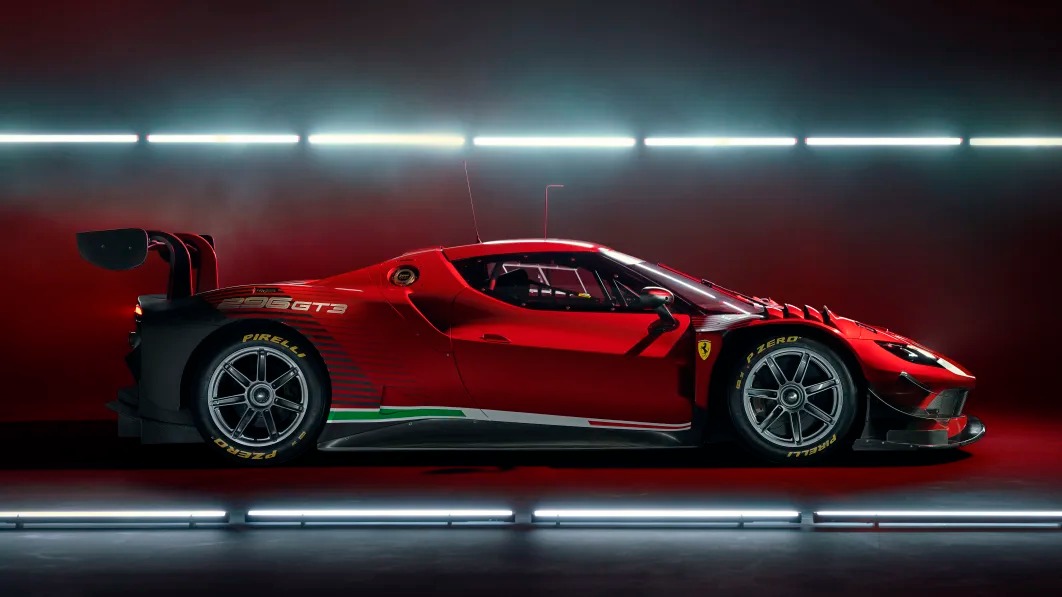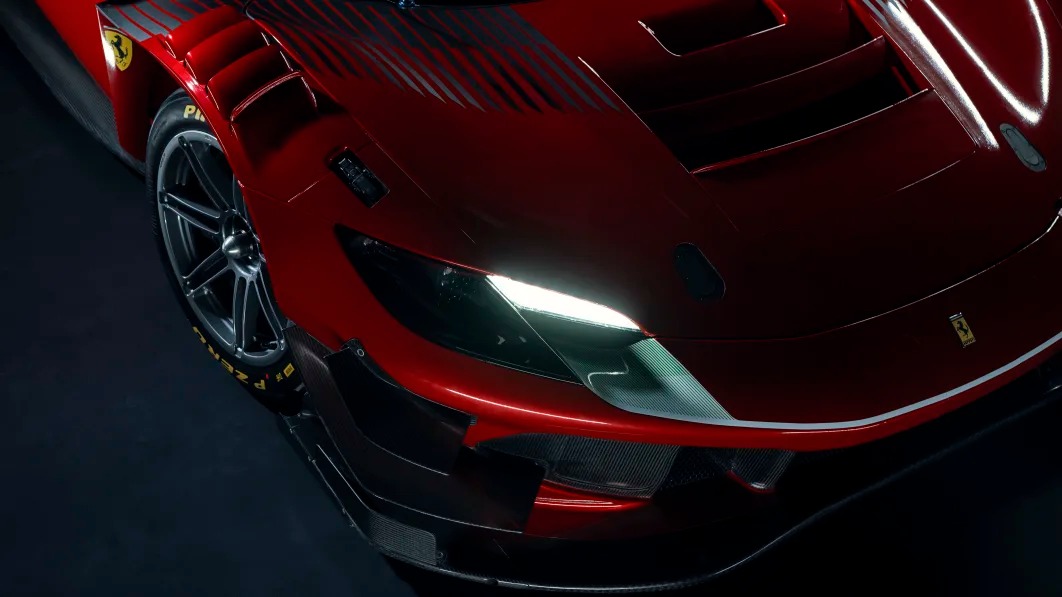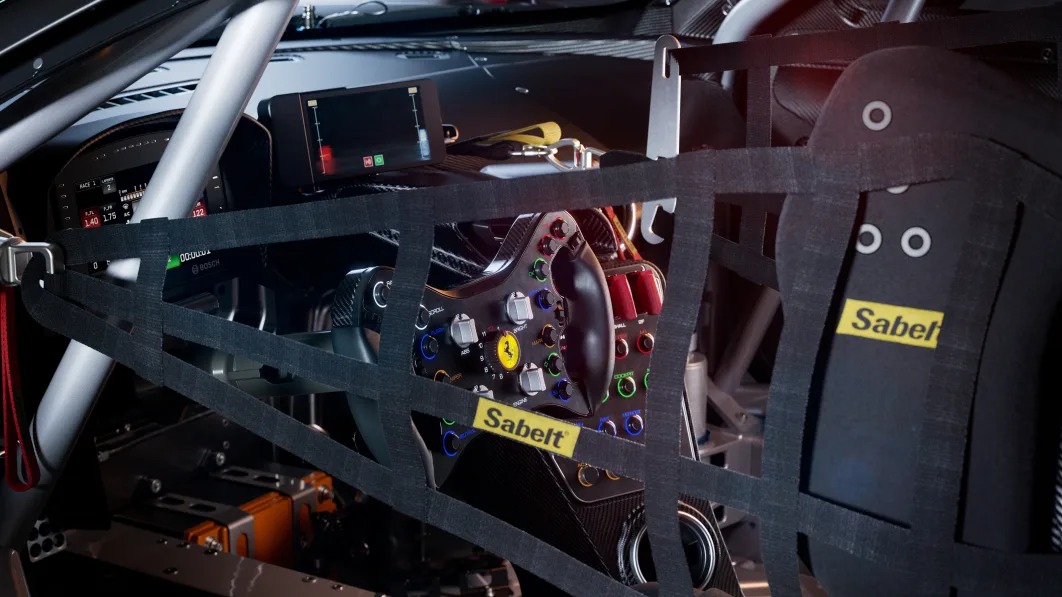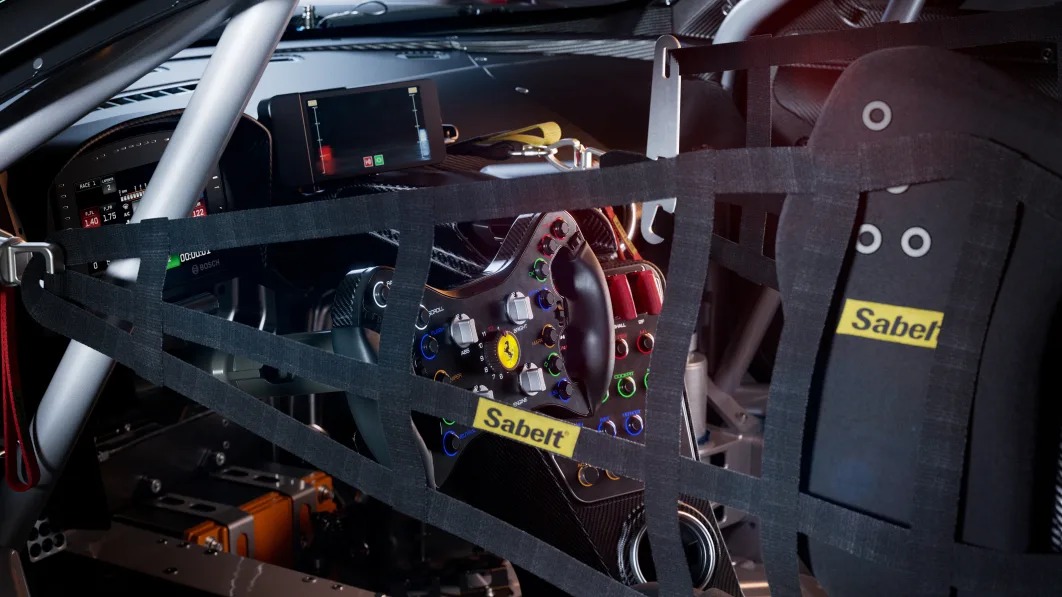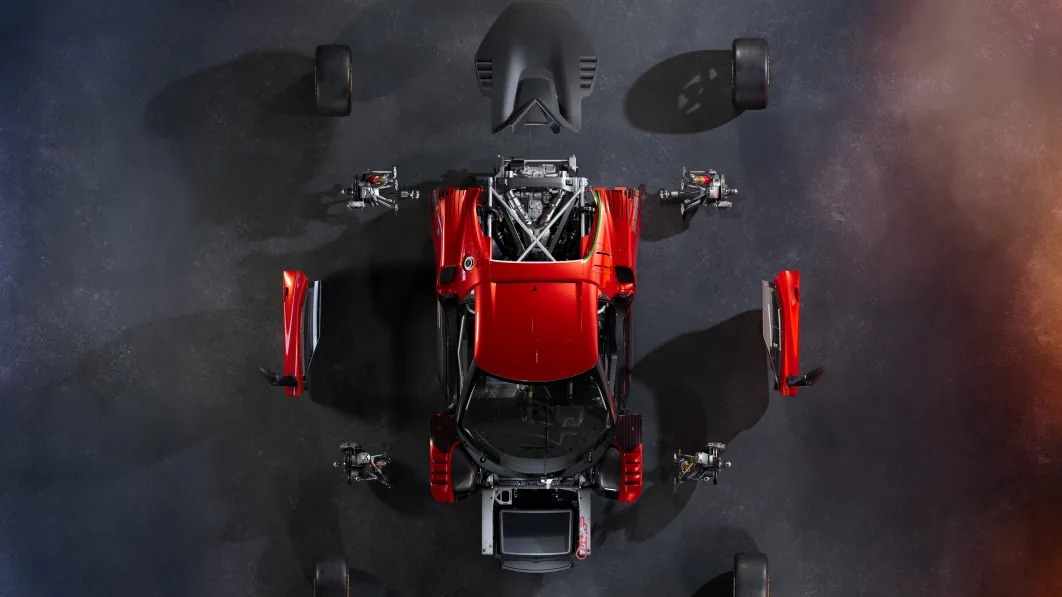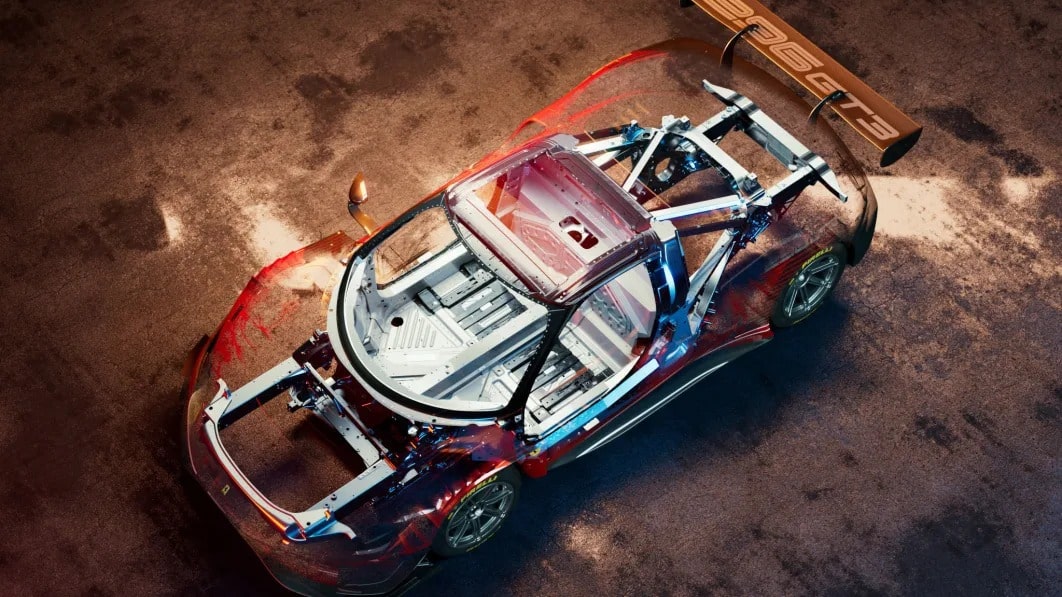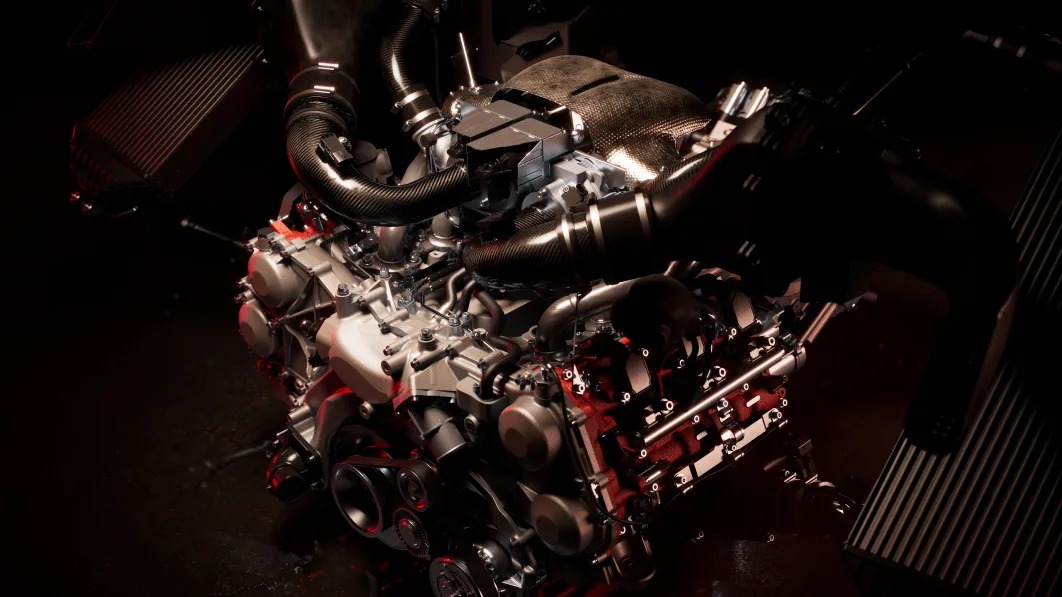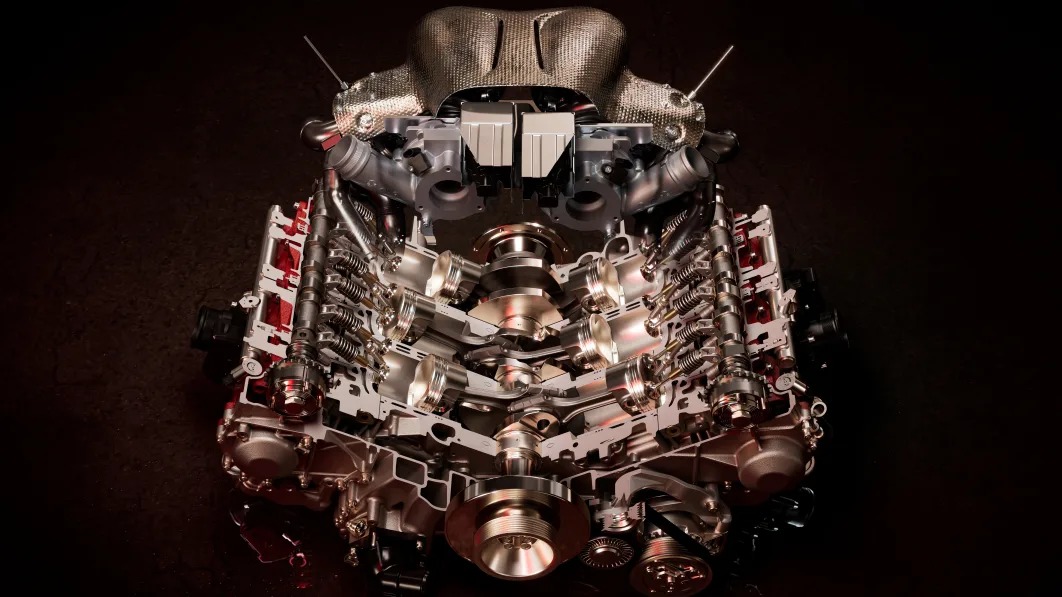 Ferrari's 296 GT3 race car is set to make its debut next year, succeeding the 488 GT3 racer and powered by a racing version of the 3.0-liter twin-turbo V6 used for the 296 GTB.
The vehicle is gasoline-powered-only, removing the supercar's typical plug-in hybrid system, with Ferrari expecting it to churn out 600 HP and 524 lb-ft of torque. Its engine is placed lower and further front compared to the road car to bring out its maximum performance while providing driveability and reliability. A bespoke gearbox with a six-speed single-clutch Xtrac system was made for the car, featuring an electric clutch actuation via the steering wheel.
The new aero work for the 296 GT3 creates a 20% increase in downforce from the outgoing 488 GT3. Its design also wins in getting a quicker replacement of the front and rear aprons to help it get back on the track faster.
With learnings from the 488 GT3, Ferrari developed a new chassis made from aluminum to allow an efficient ballast placement for BoP restrictions. It is integrated with a larger braking system paired with a new Rotiform wheel specifically for the 296 GT3.
Drivers will also have an easier time getting comfortable in the race car due to adjustable steering wheel and pedals, plus improved ventilation.
Ferrari has put thousands of test miles into the cars to prep for the competition.
Look for the 296 GT3 to grace the track in next year's Daytona 24 Hours.