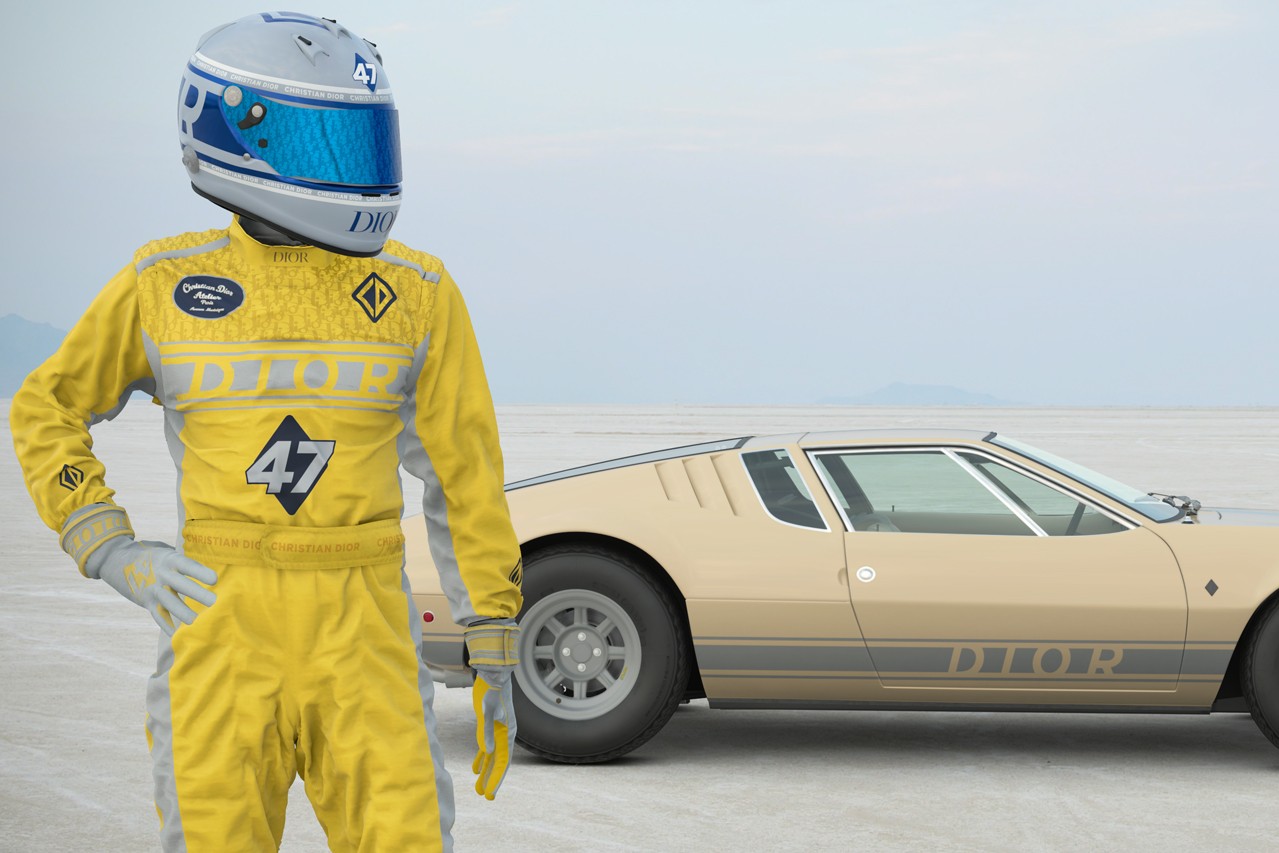 Gran Turismo 7 announces a collaboration with Kim Jones and Dior, bringing house signatures together with classic racing themes to its auto video games.
The duo presents a pair of custom racing overalls and a livery for the De Tomaso Mangusta vehicle. The new skin includes a playable driver in yellow and gray overalls and driving gloves, paired with race-inspired Diorizon sneakers and a blue-gray helmet. We can see Christian Dior Atelier and the "CD" logo as patches and the number "47" across the new skin and the car to honor the brand's first fashion show in 1947.
For the vintage De Tomaso Mangusta, we see a creamy gold body with gray Dior racing stripes and the same number "47" on the hood.
This marks Dior's first digital fashion partnership with competitor brand Gucci on the frontlines in the digital world with NFTs. Gran Turismo previously worked with Anti Social Social Club for a rework of the Toyota Supra GT500.
Gran Turismo 7 is available on PlayStation 4 and PS5 and the Dior collection will be downloadable from August 25th.