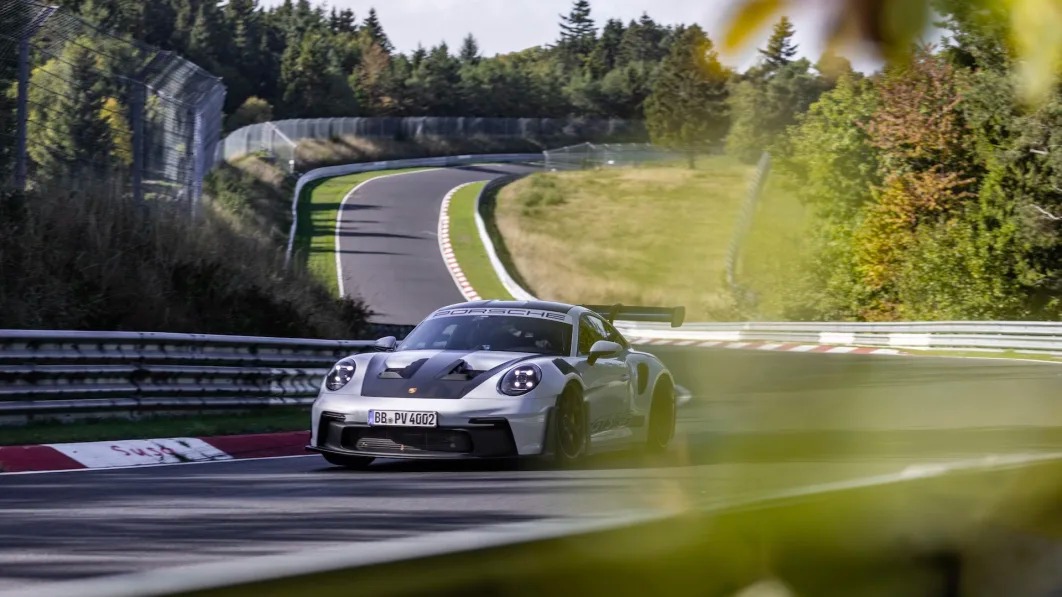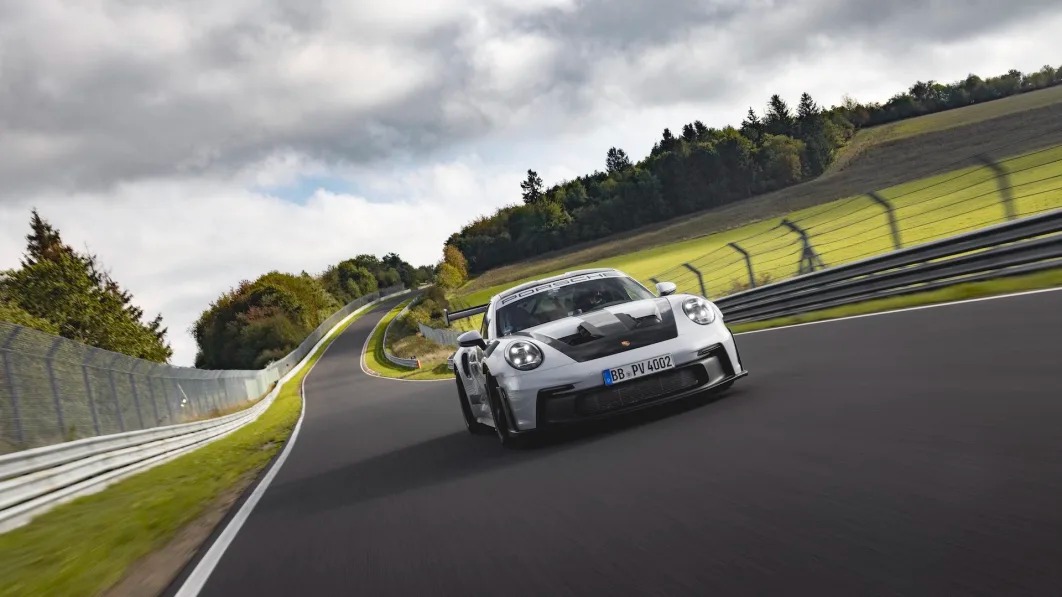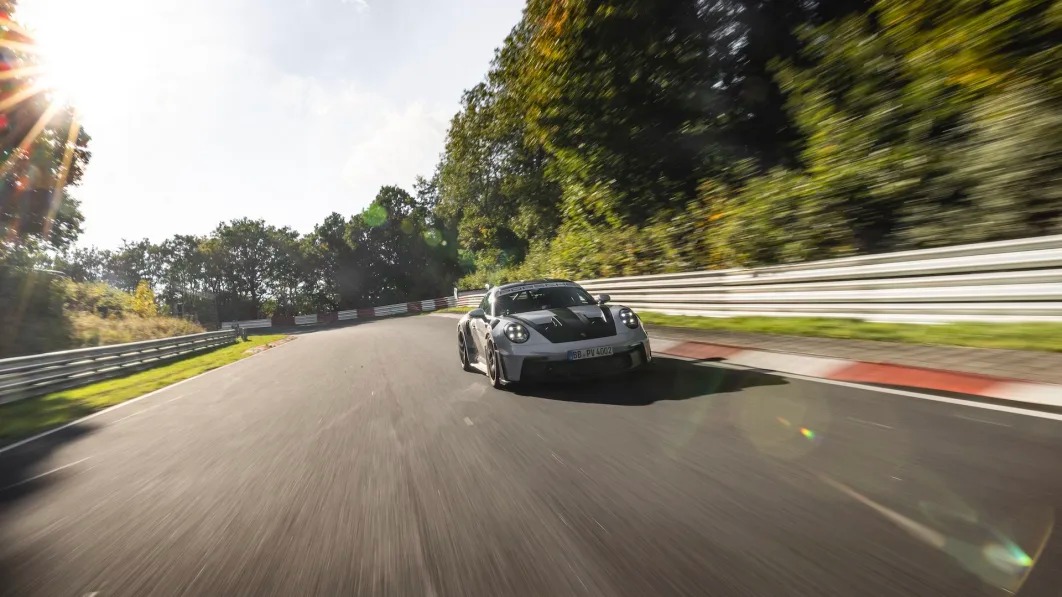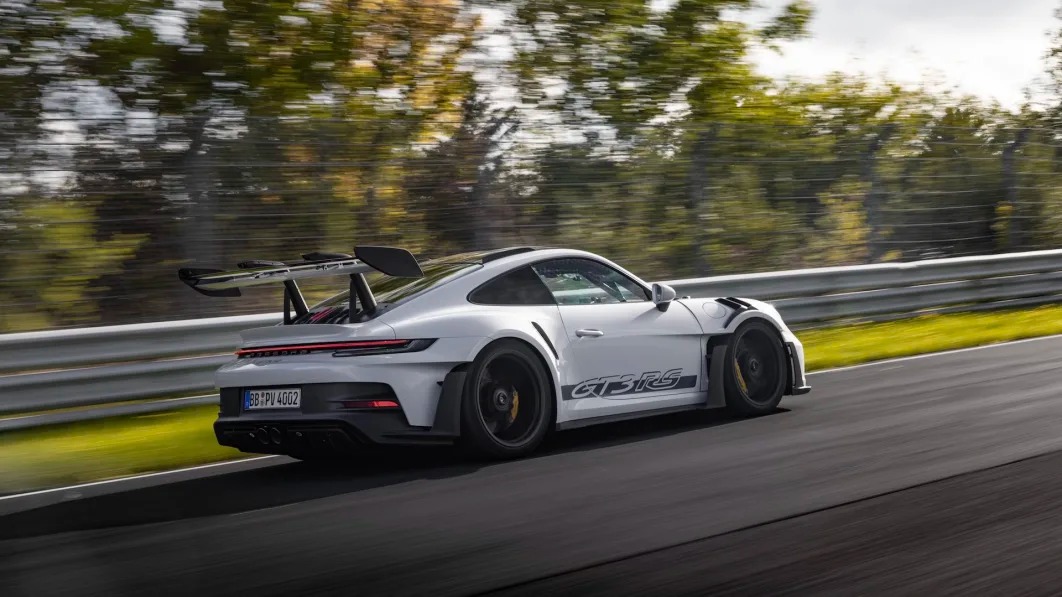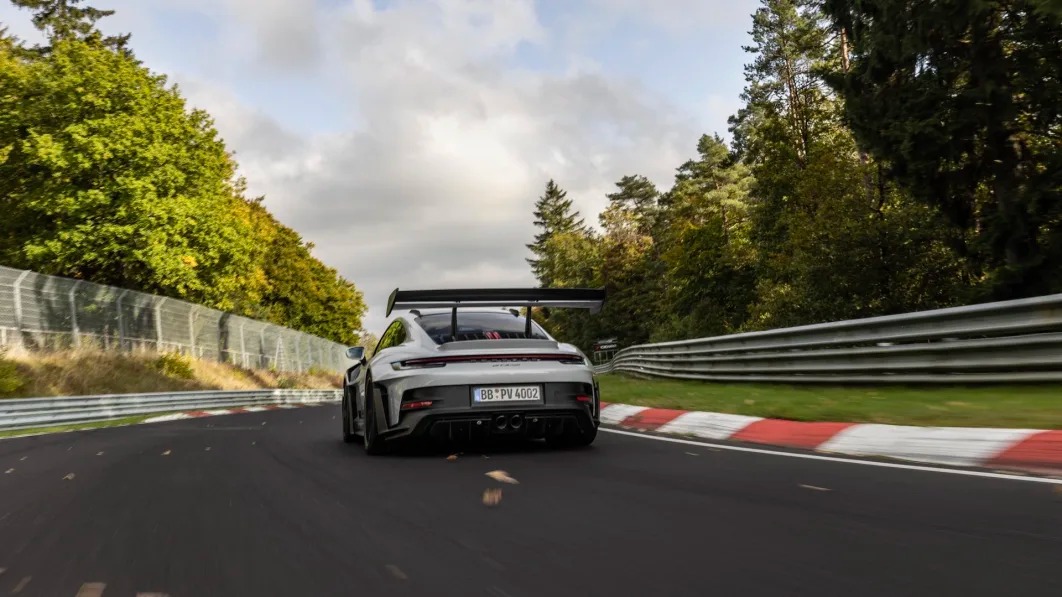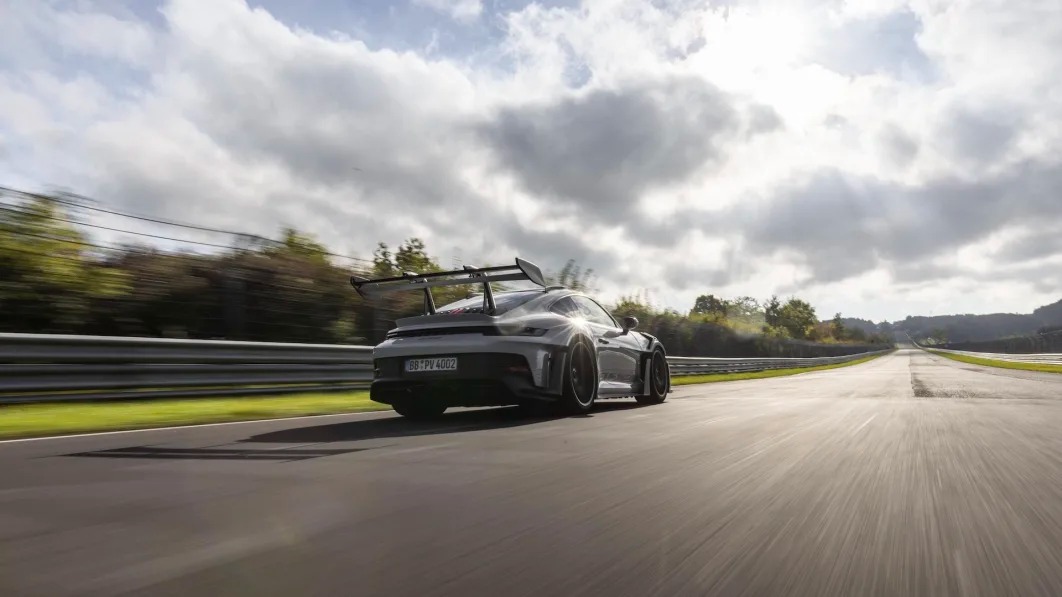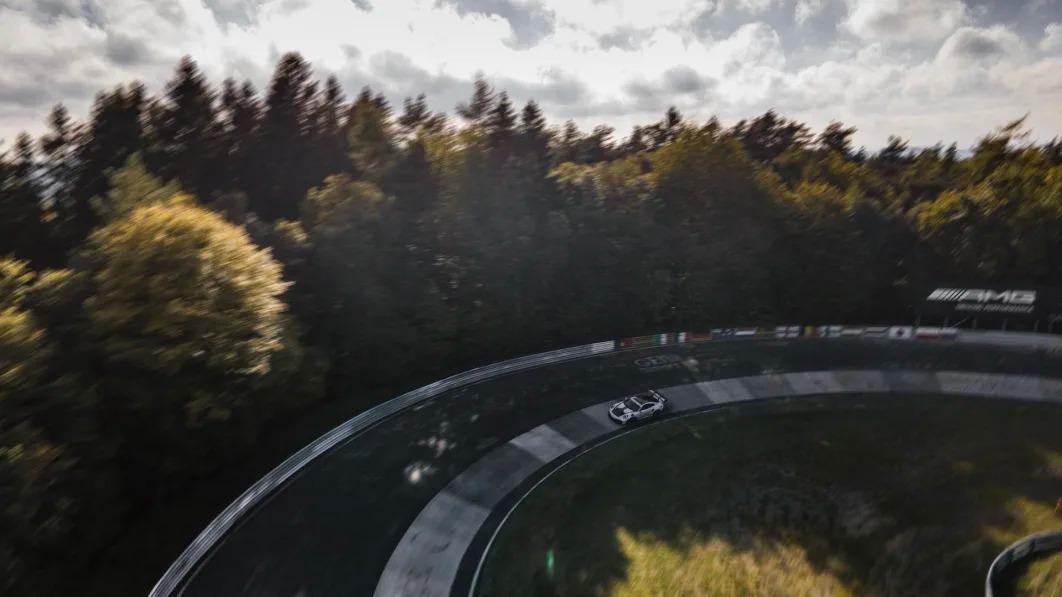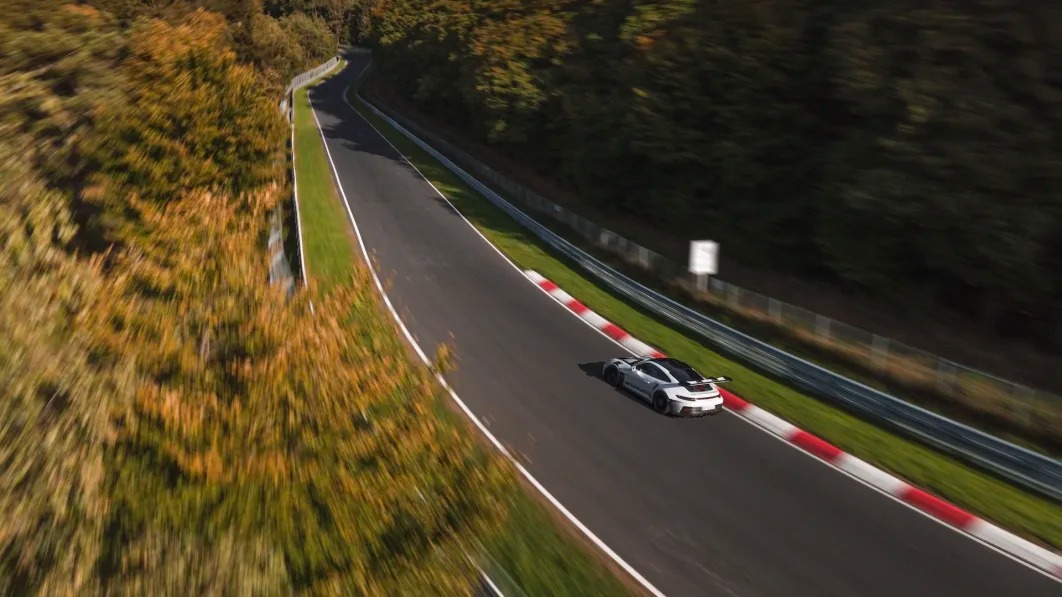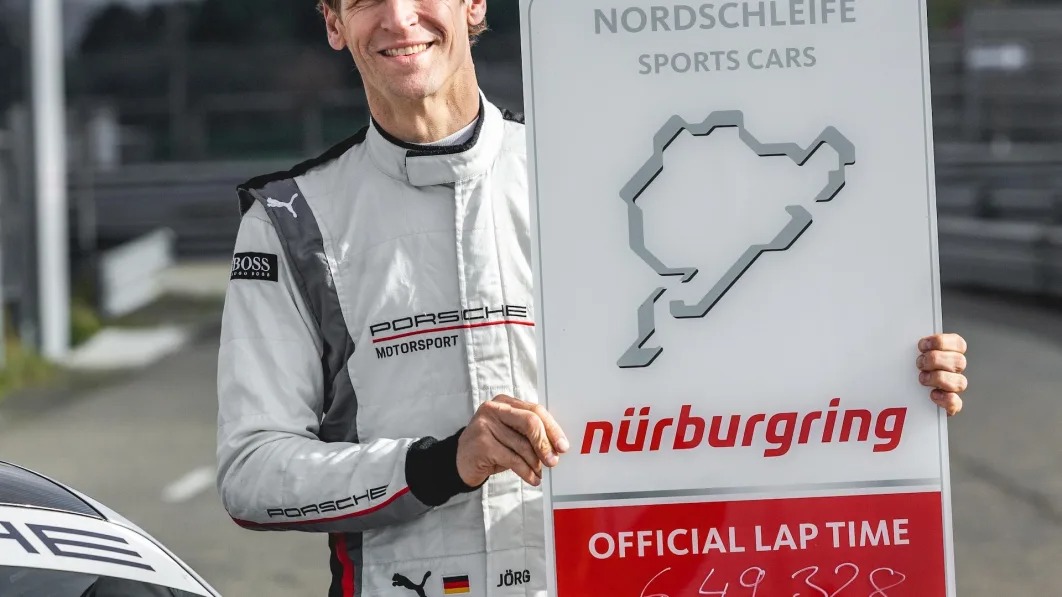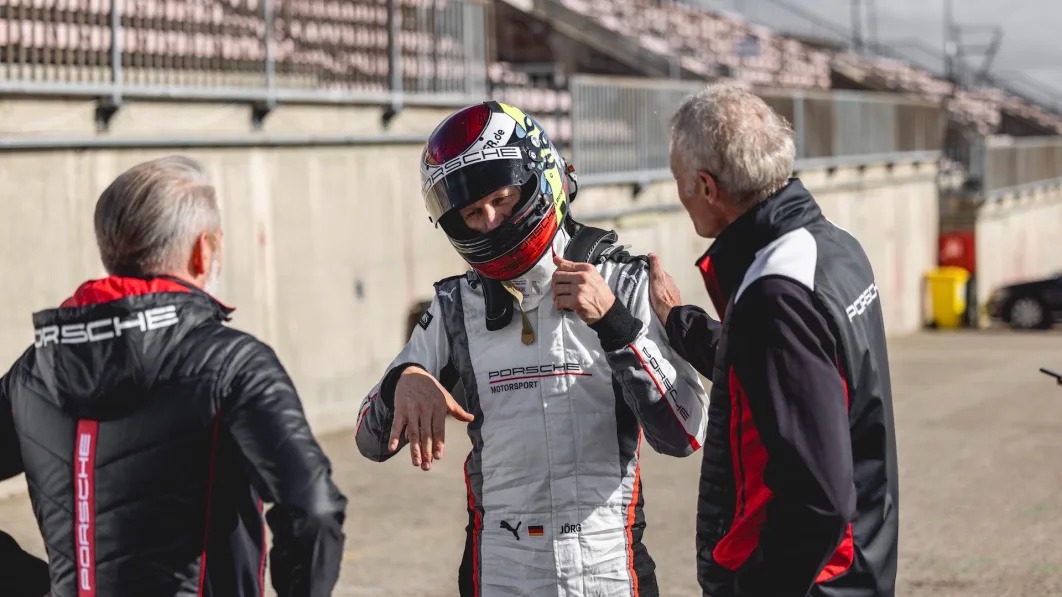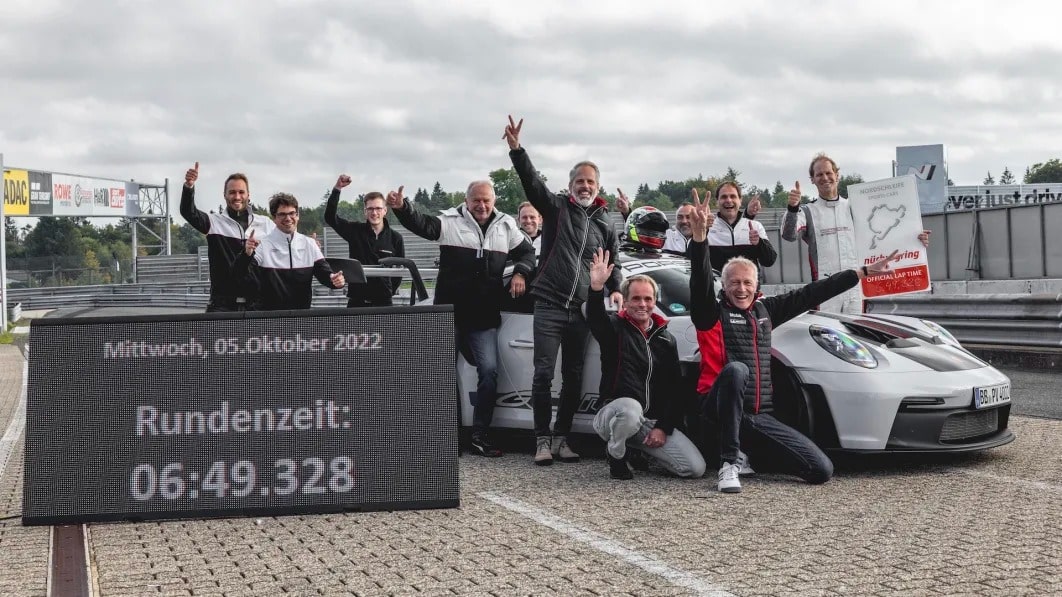 The upcoming 2023 Porsche 911 GT3 RS, driven by Brand Ambassador Jörg Bergmeister, clocked in at 6:49.328 on the Nürburgring, 10.6 seconds faster than the currently available model. This is despite strong headwinds and cool ground temperatures. Porsche used a 911 GT3 RS with the Weissach Package and optional Michelin Pilot Sport Cup 2 R tires.
The 2023 911 GT3 RS comes with a naturally-aspirated 4.0-liter flat-six engine with a 9000 rpm redline. It has 502 HP in the GT3 and GT3 Touring, and 518 HP in the new GT3 RS. This new model also features a seven-speed PDK automatic gearbox.
Though more details have yet to be revealed, expect the price to go past $200,000 mark for the base model and even higher with customizations.