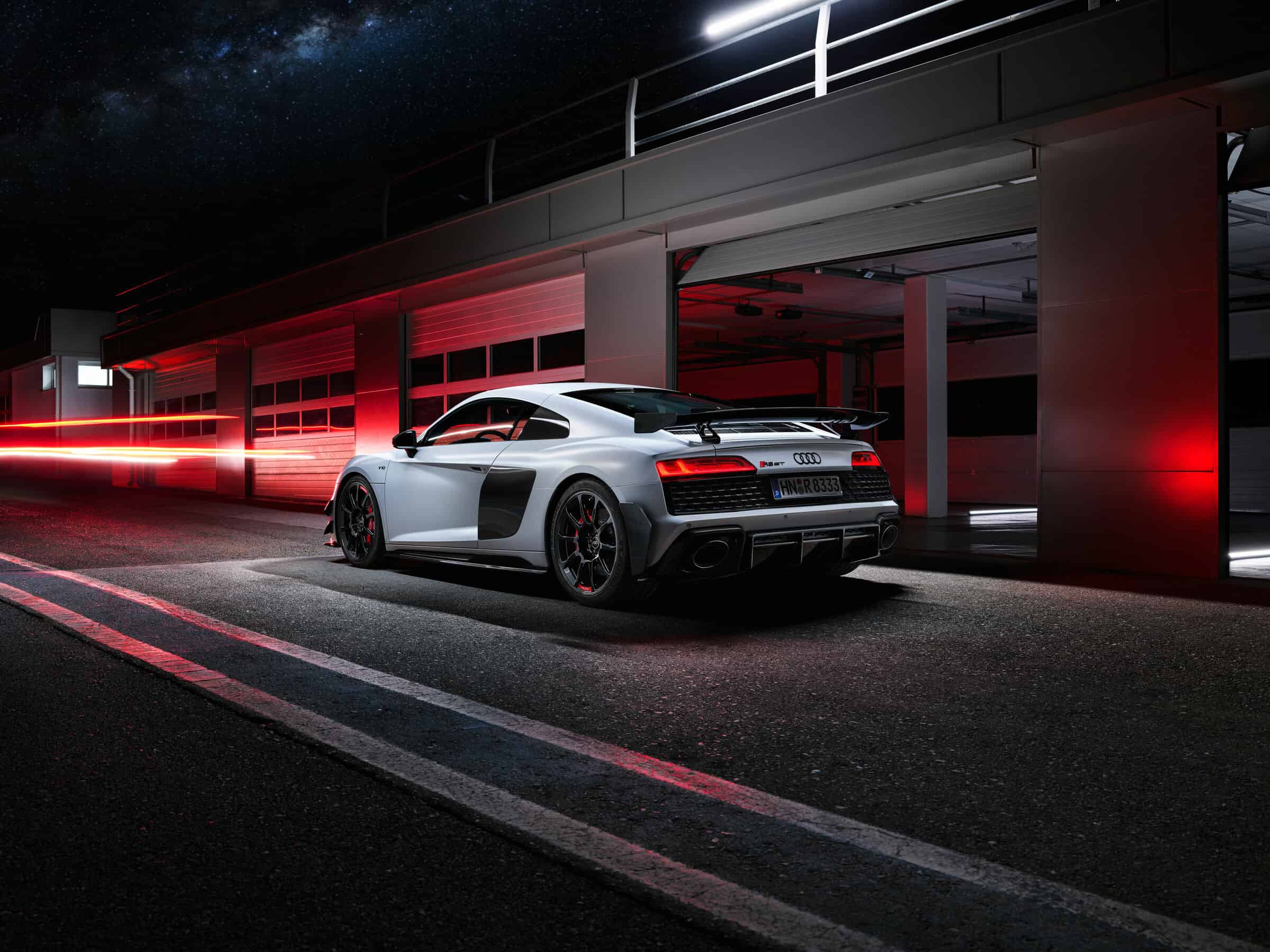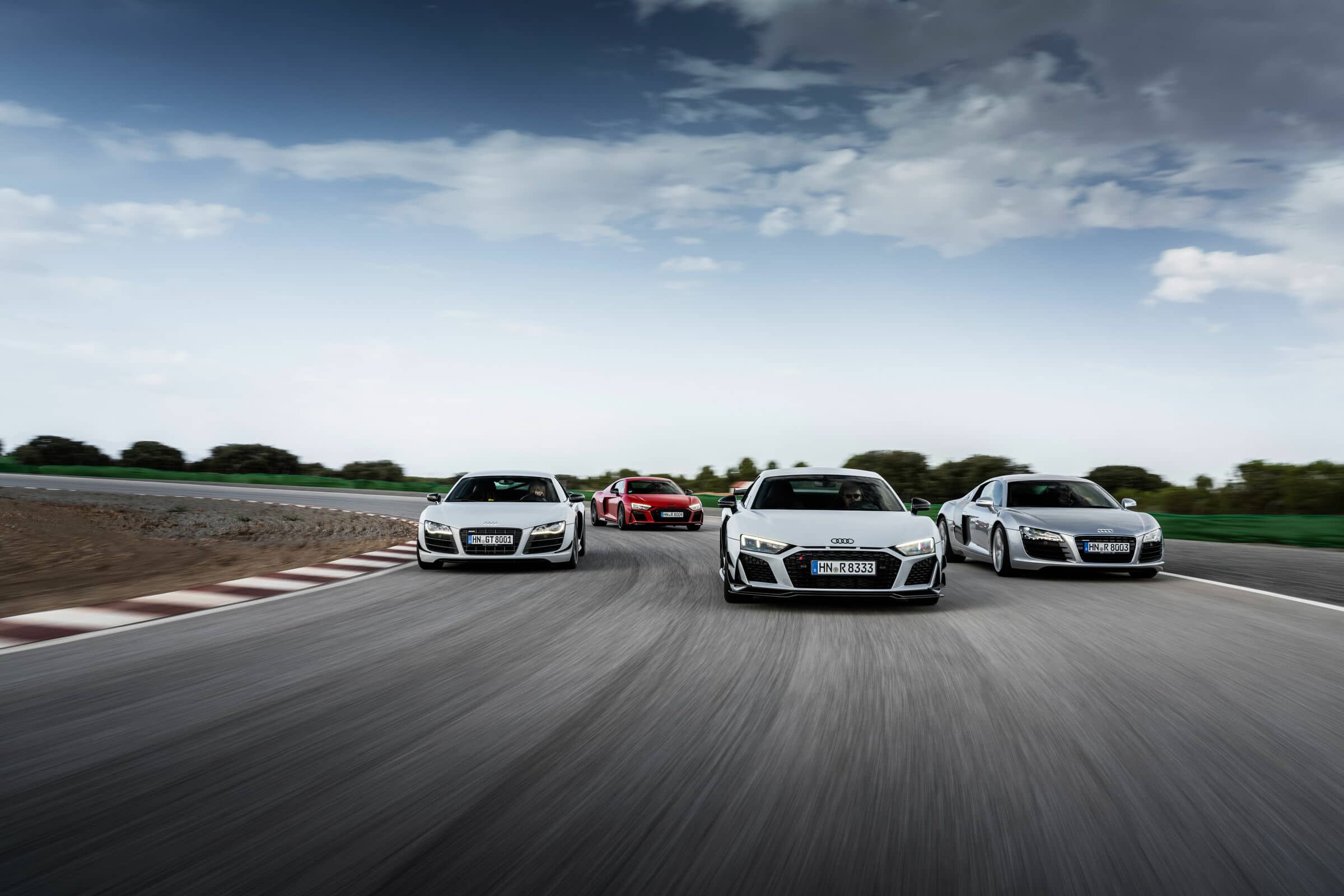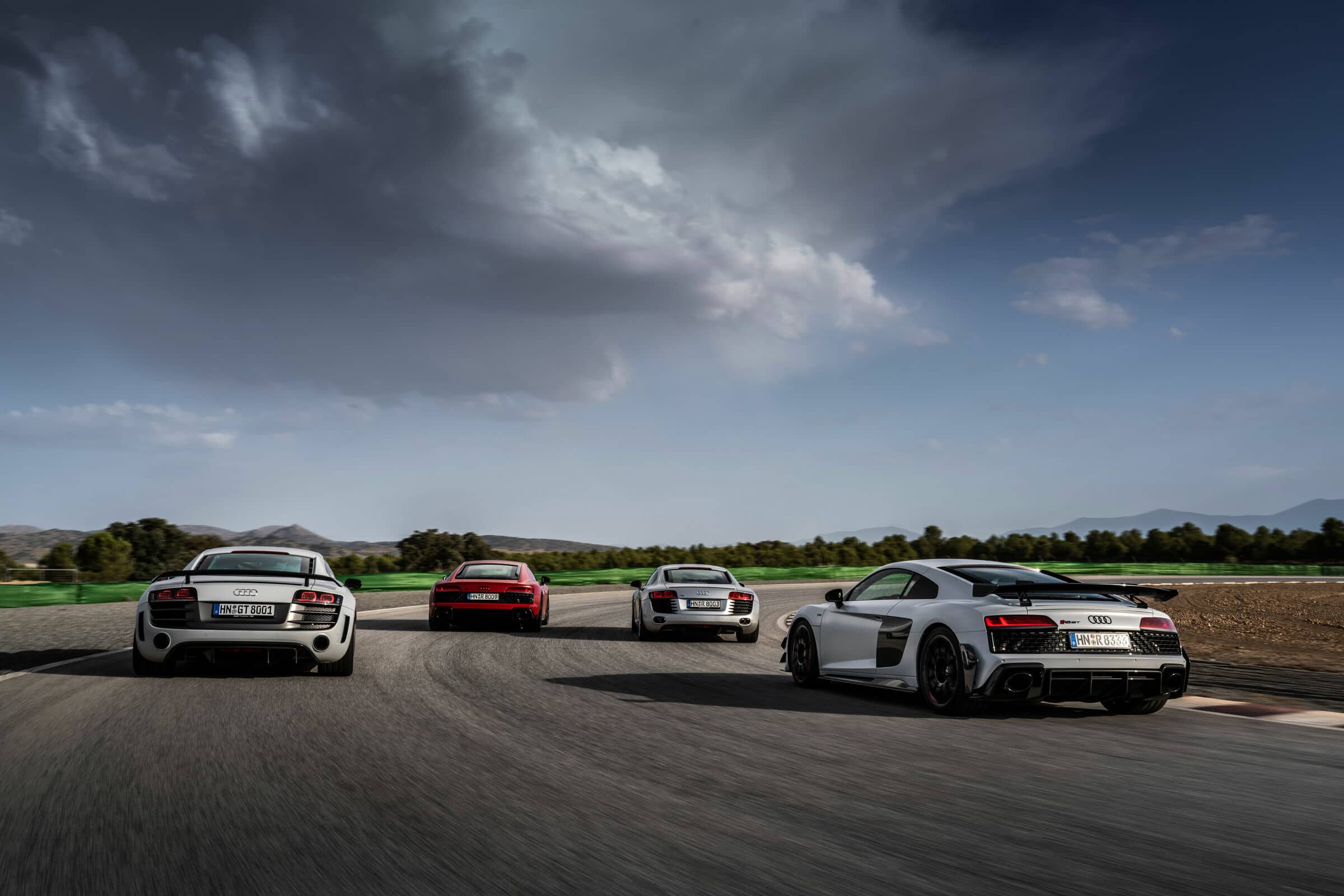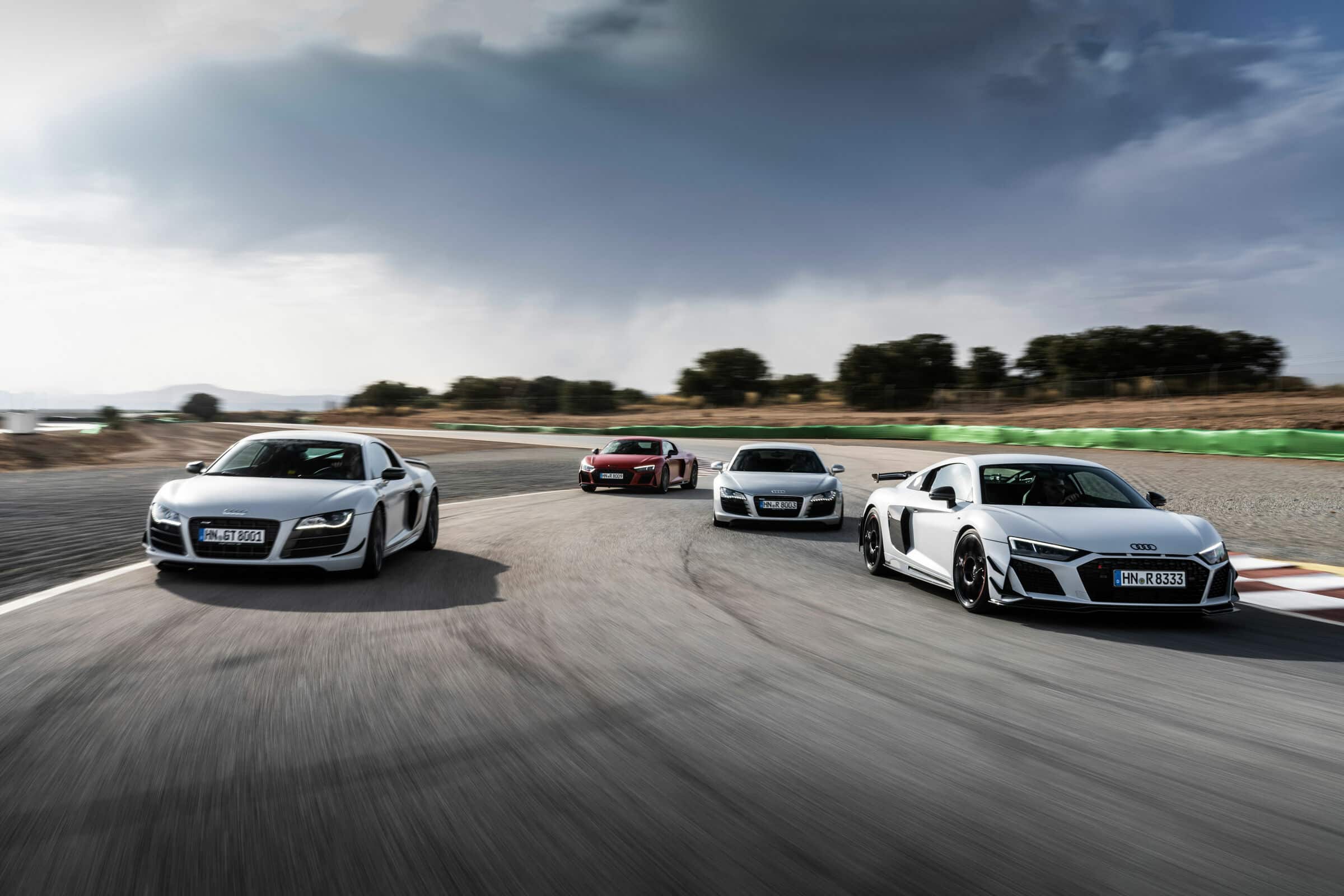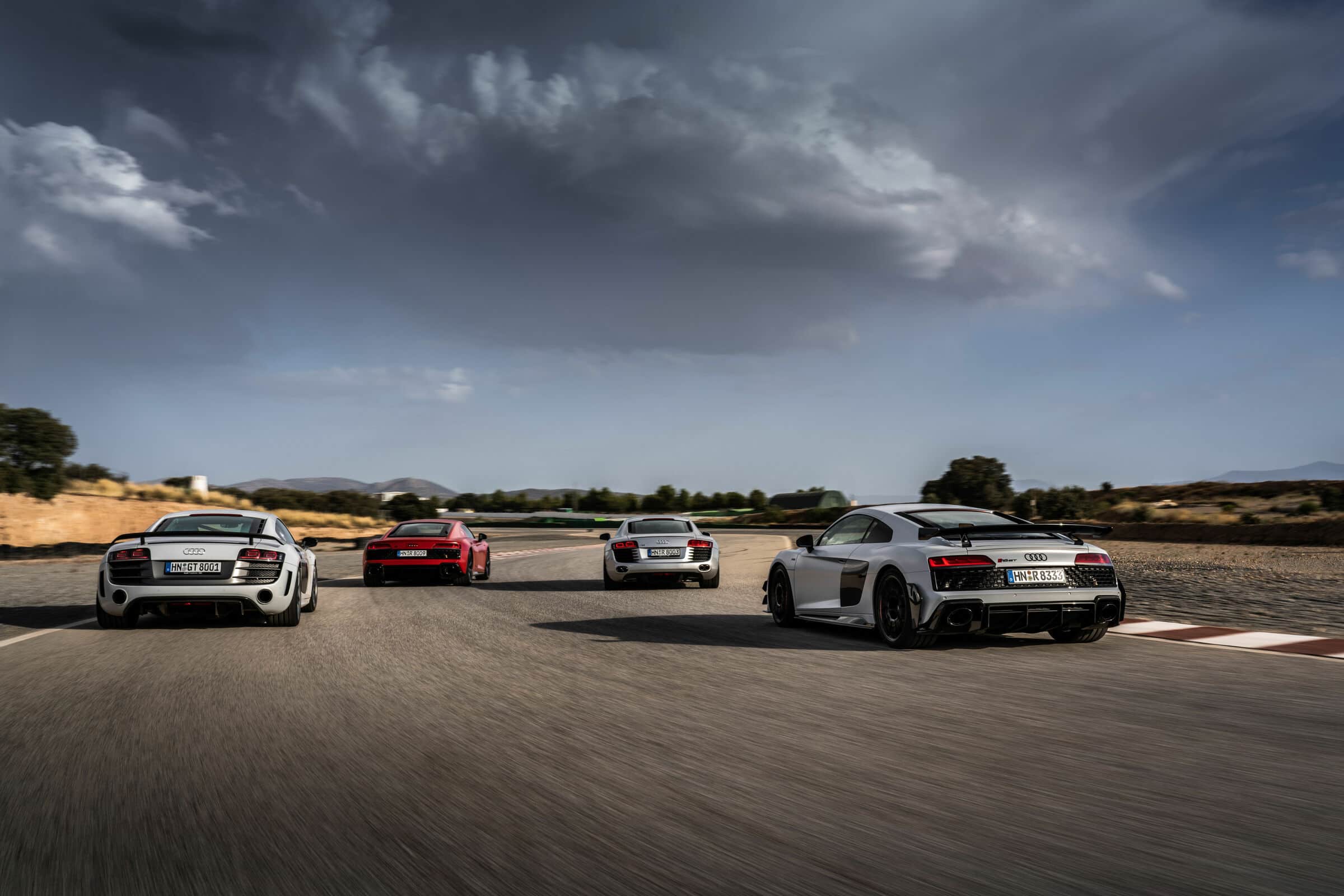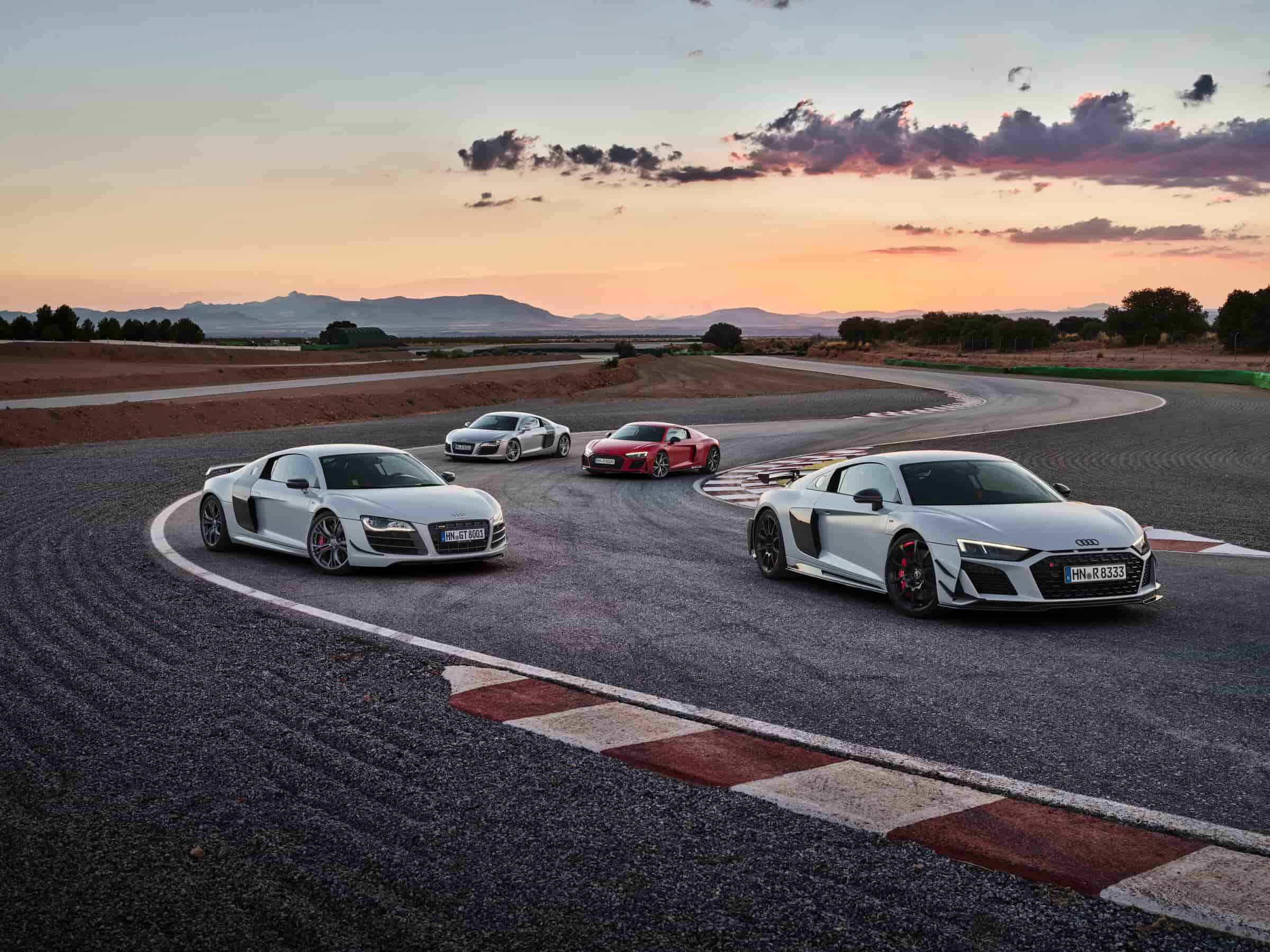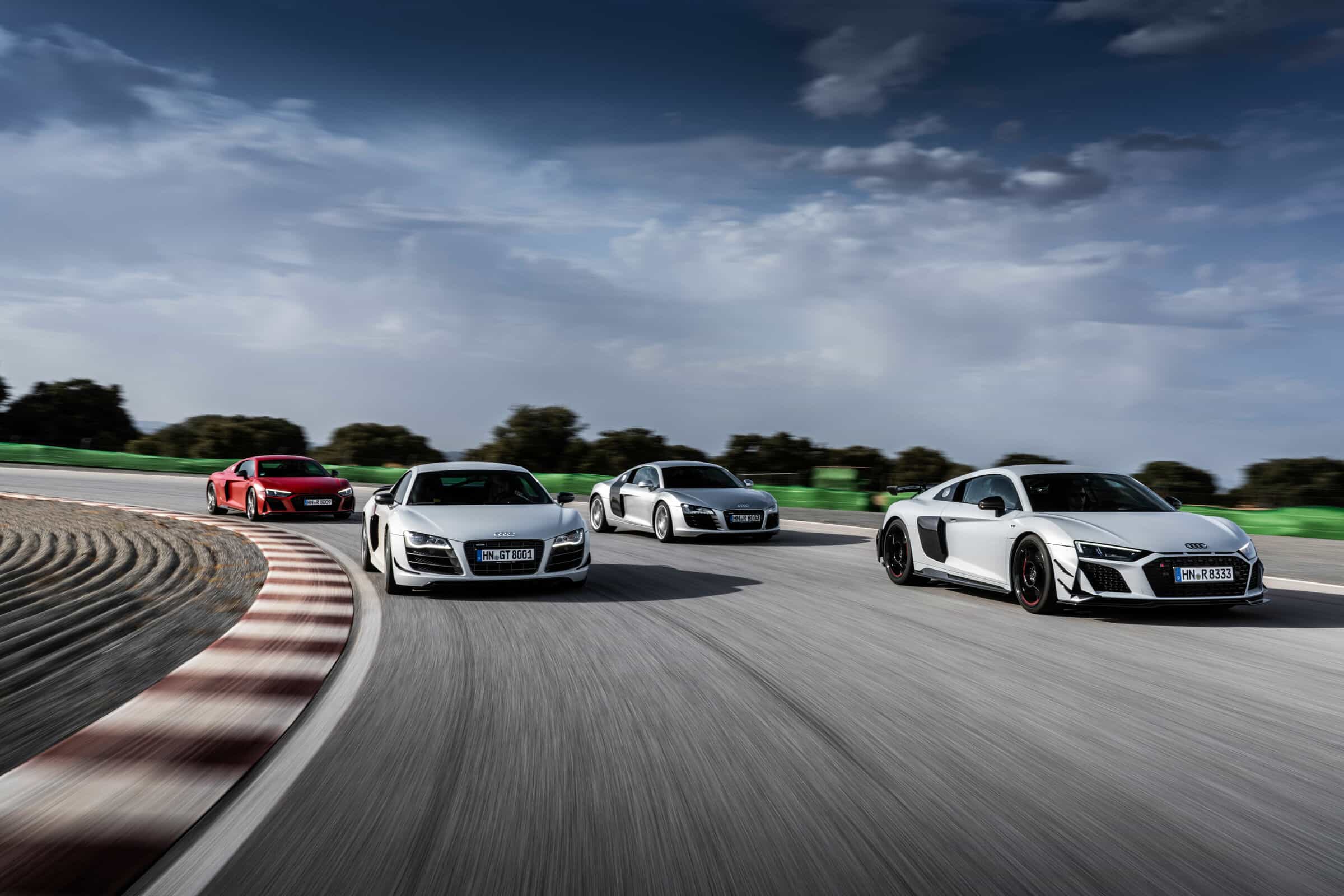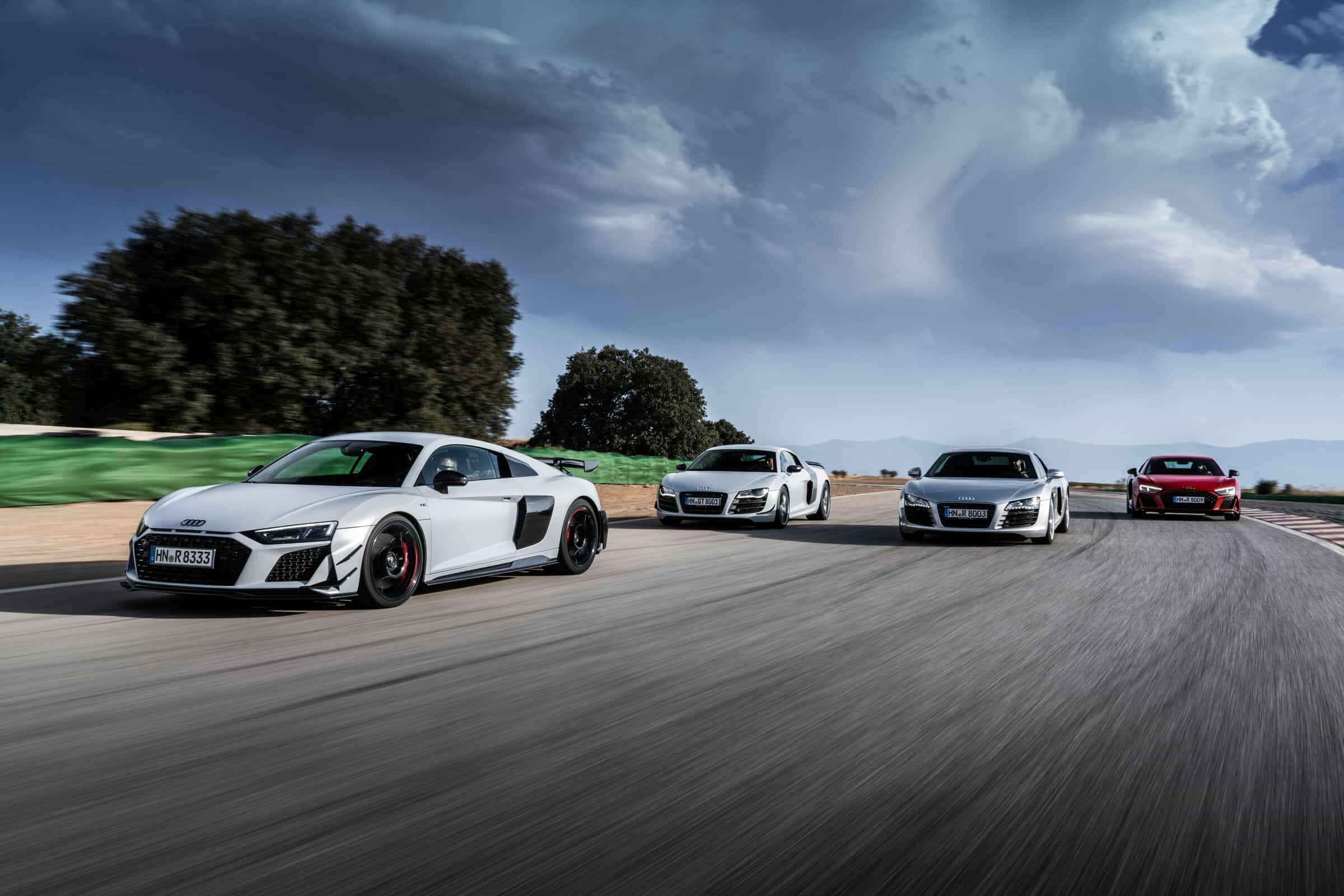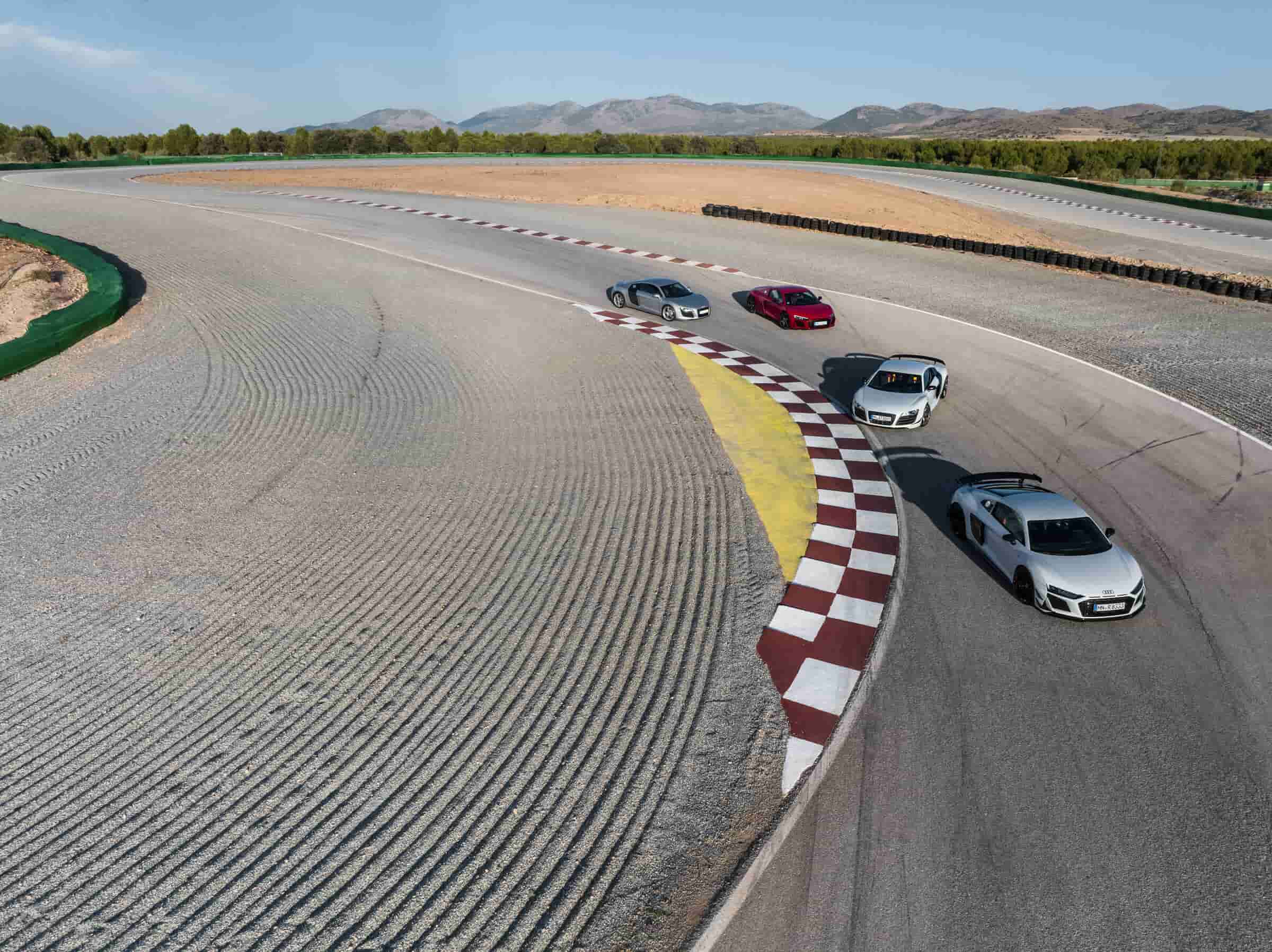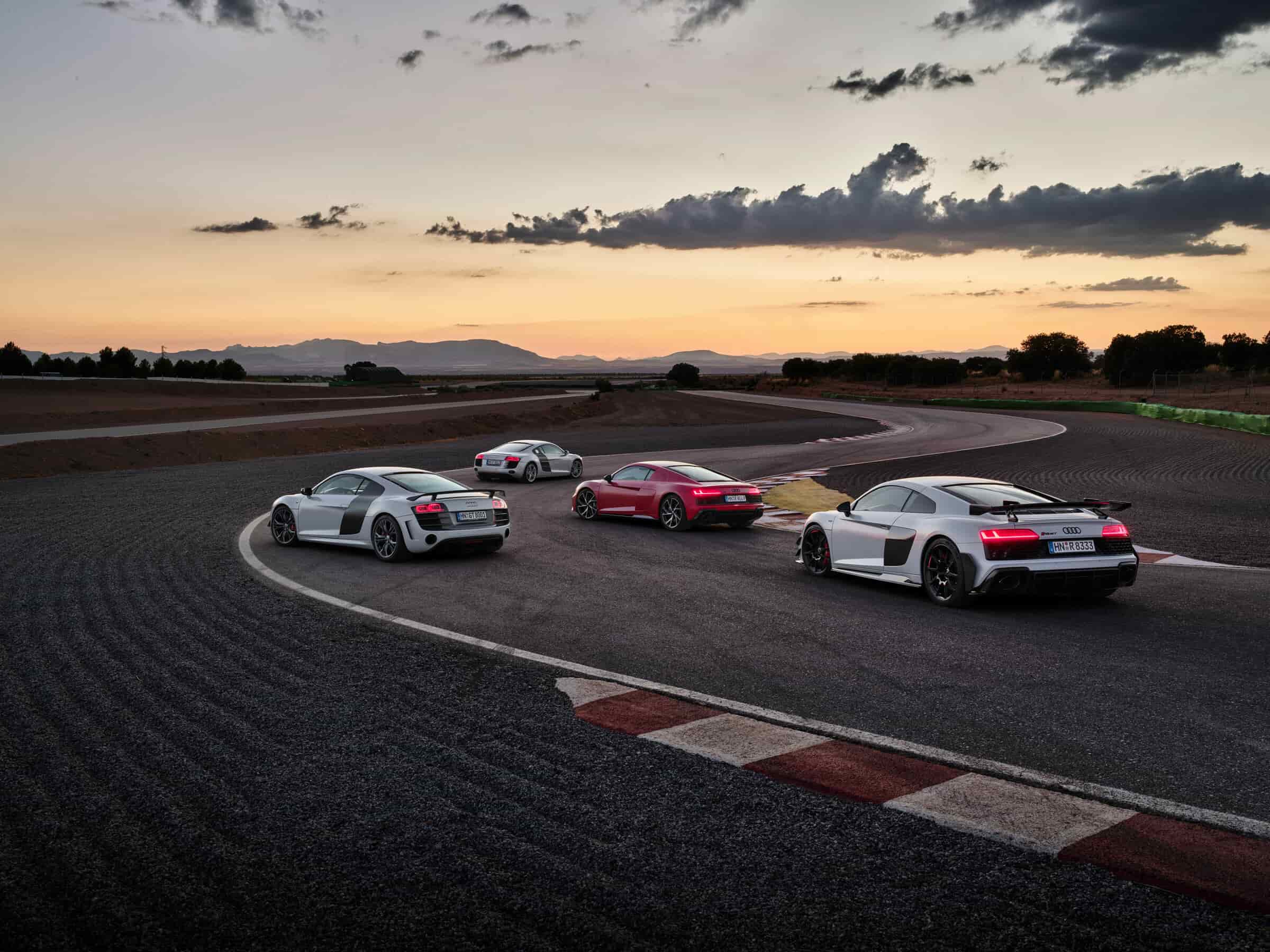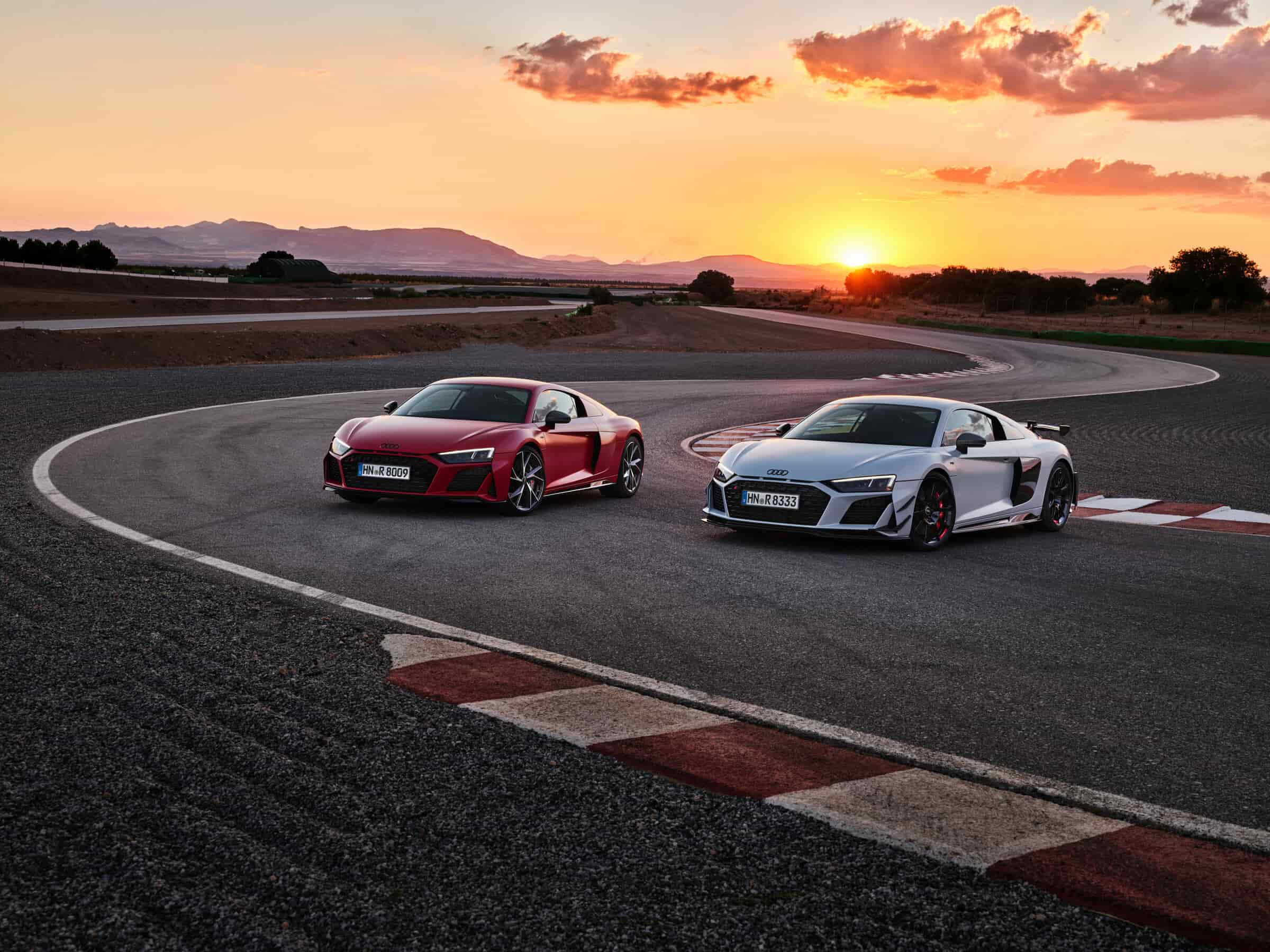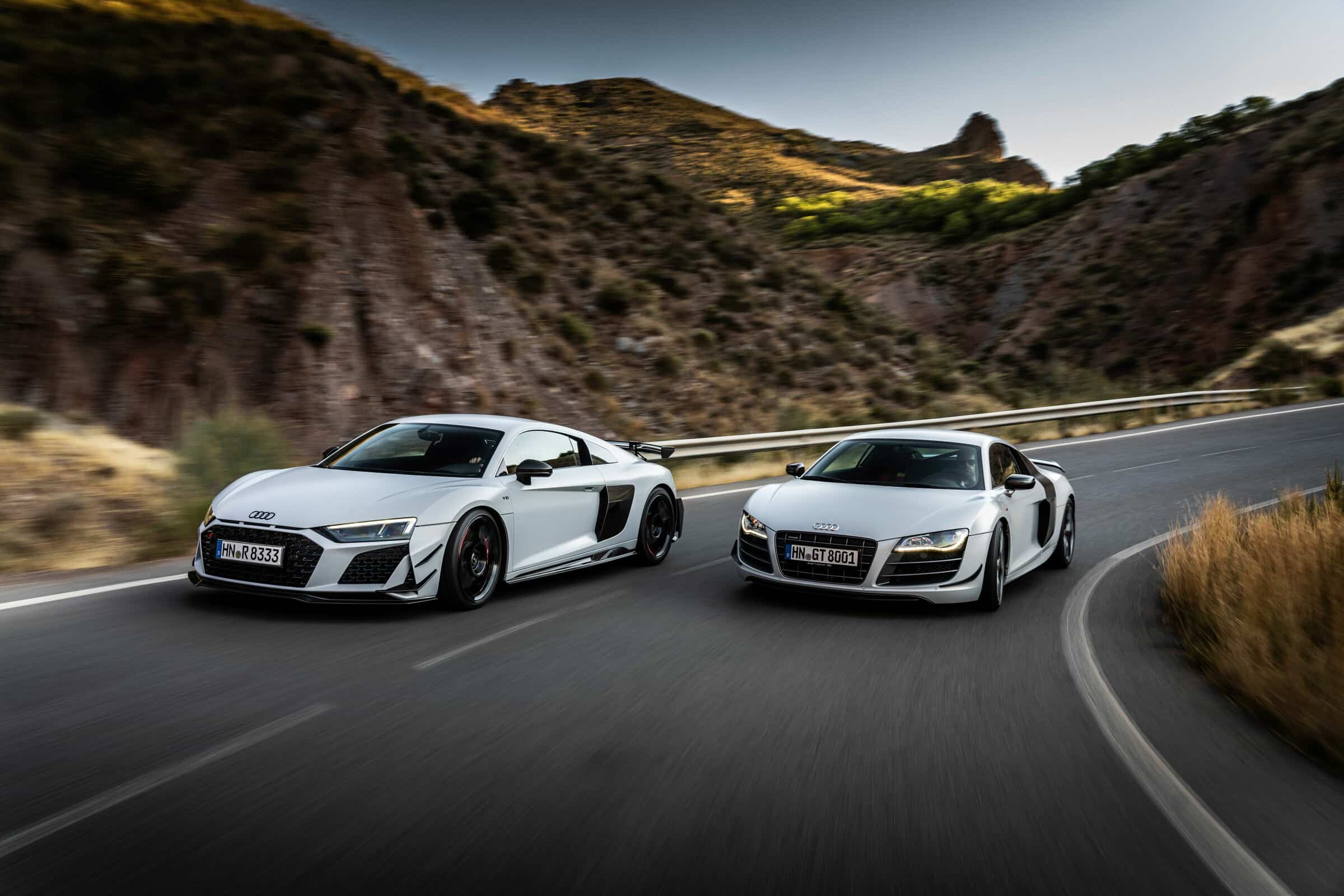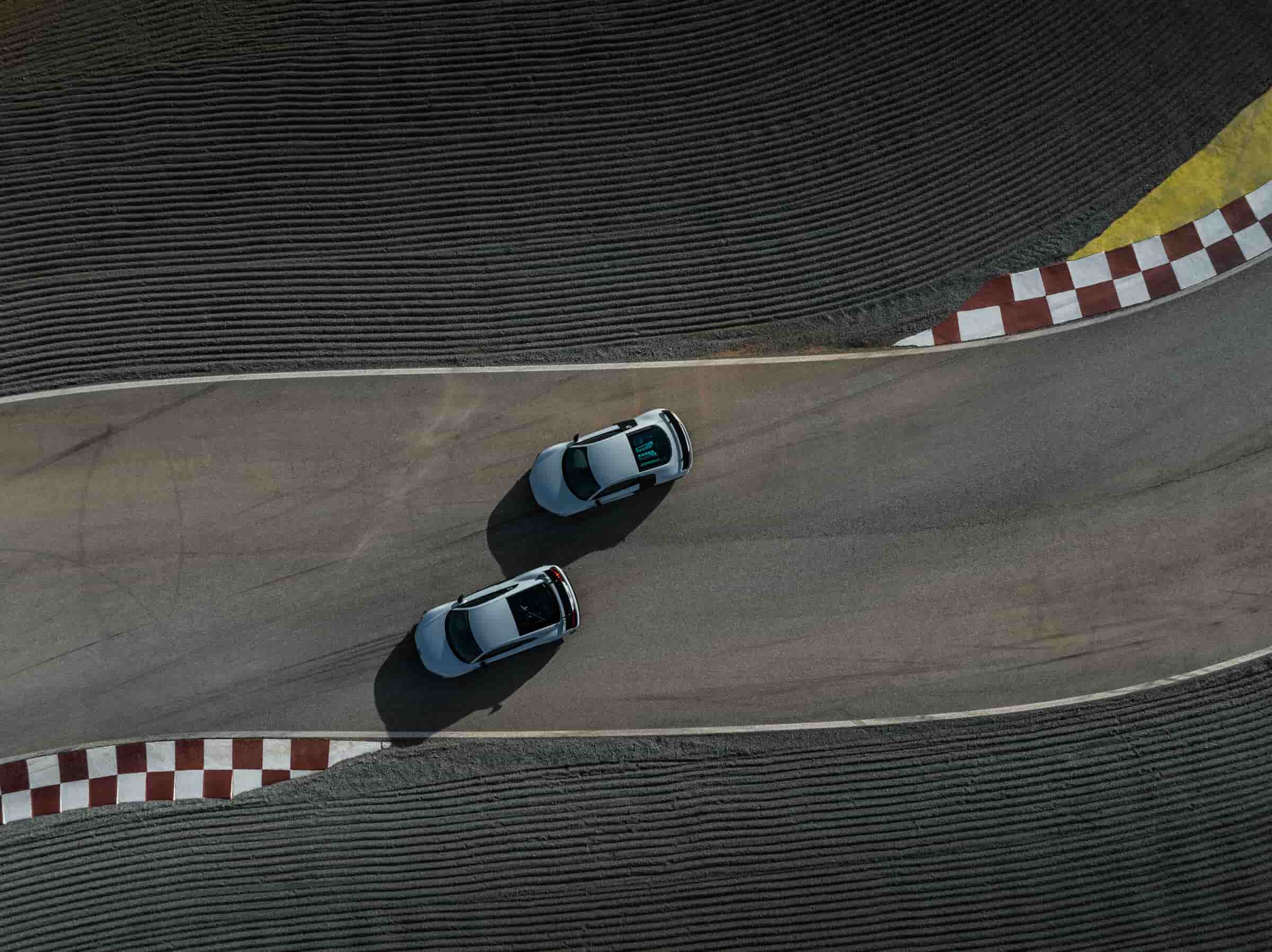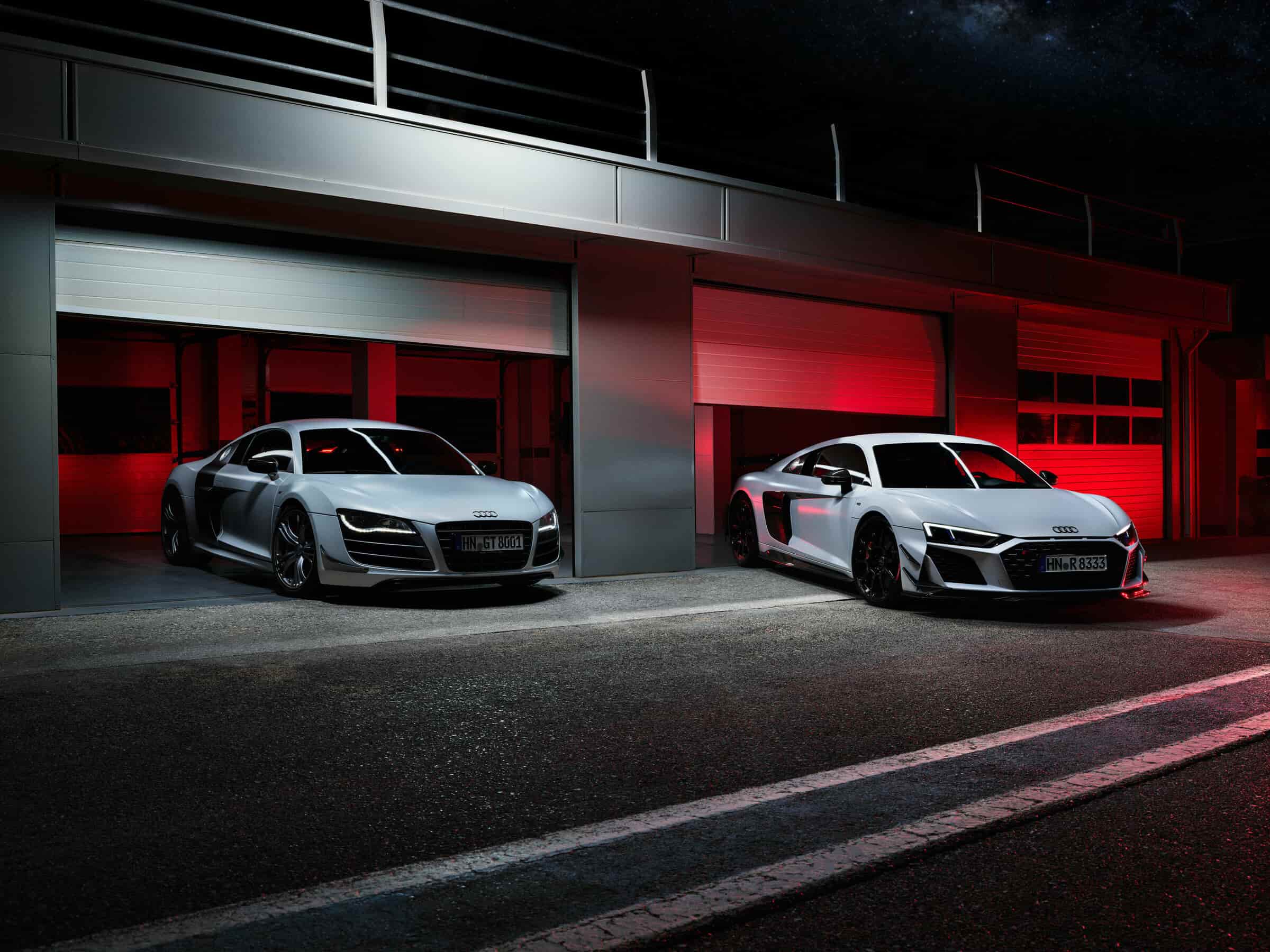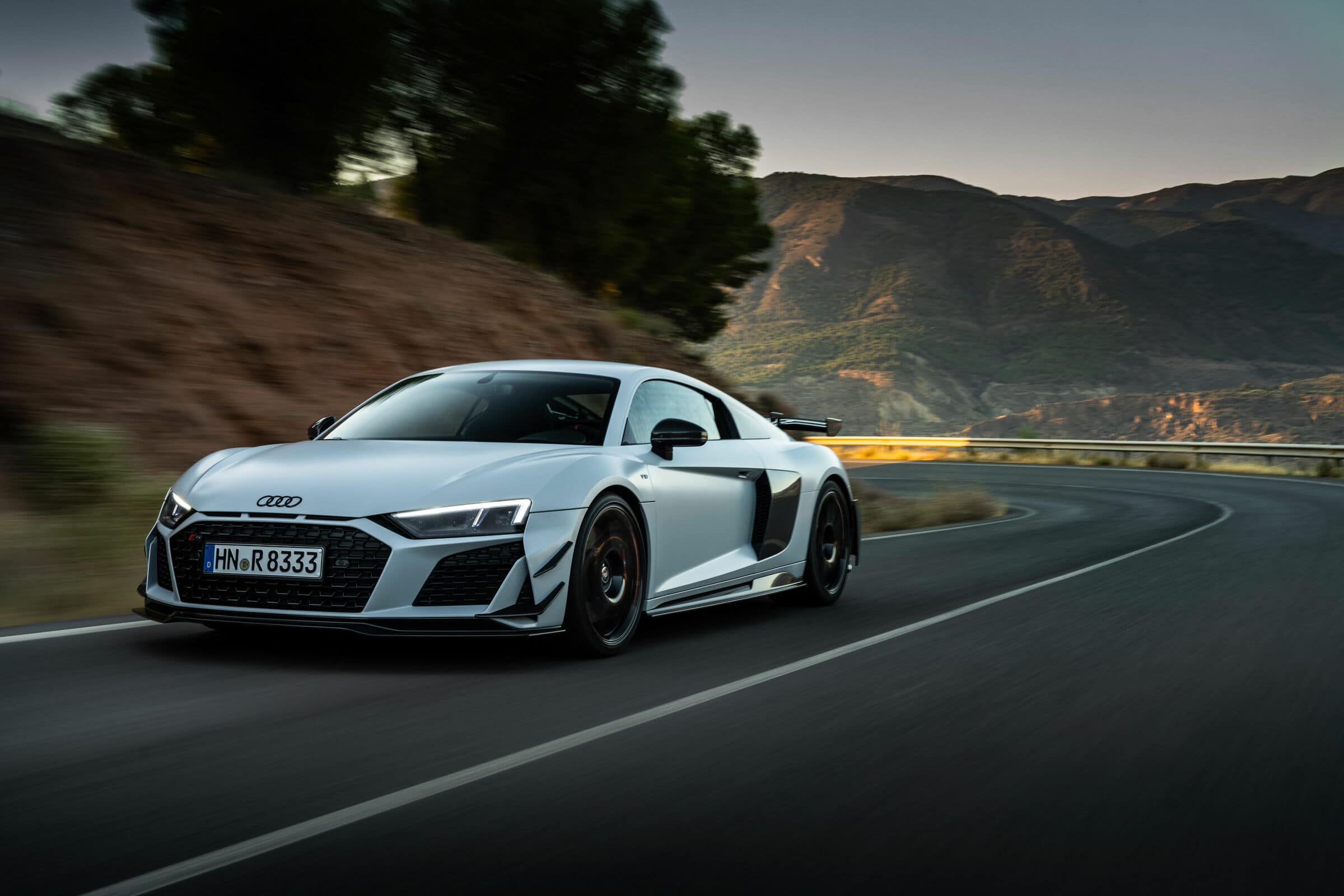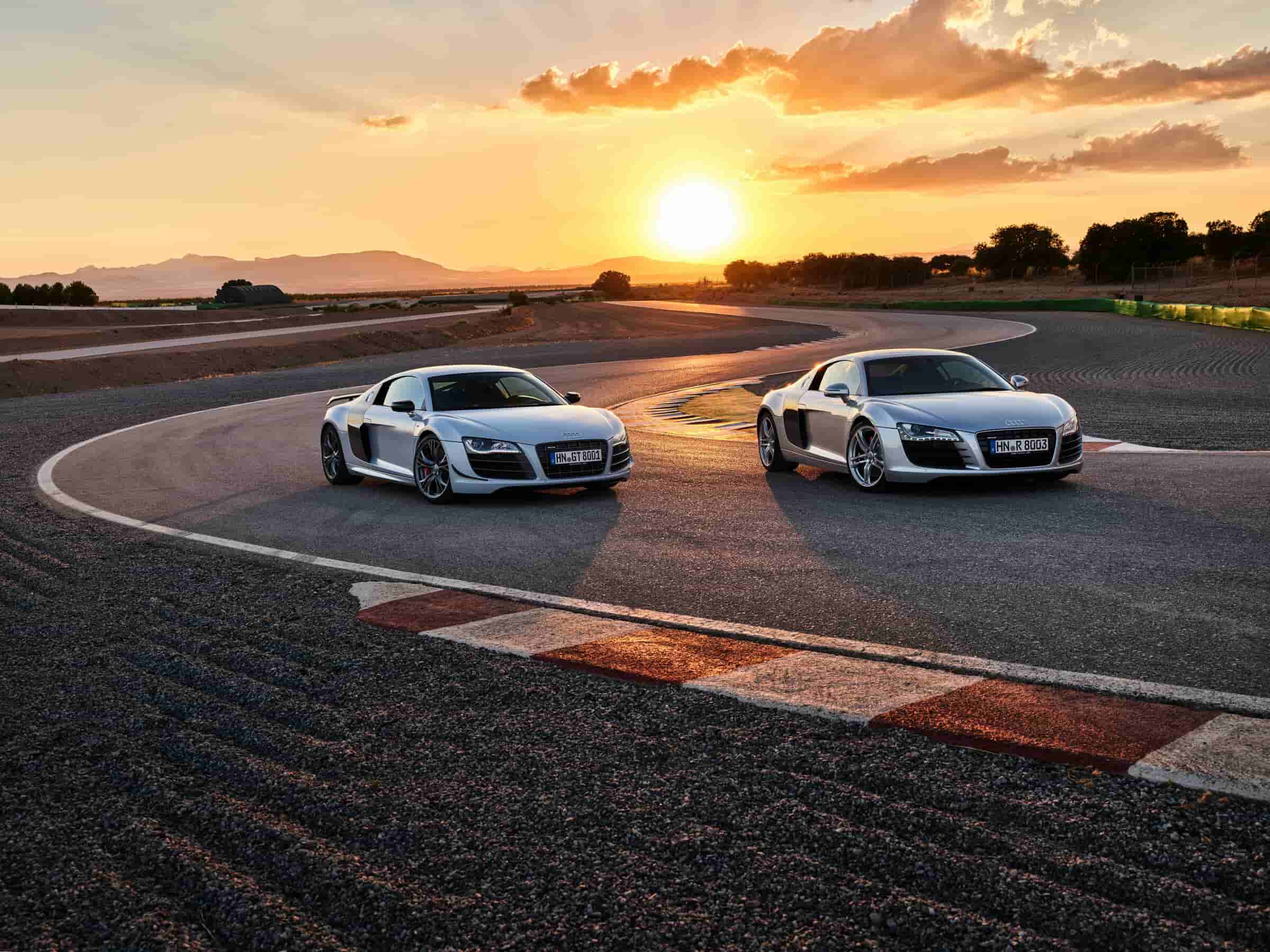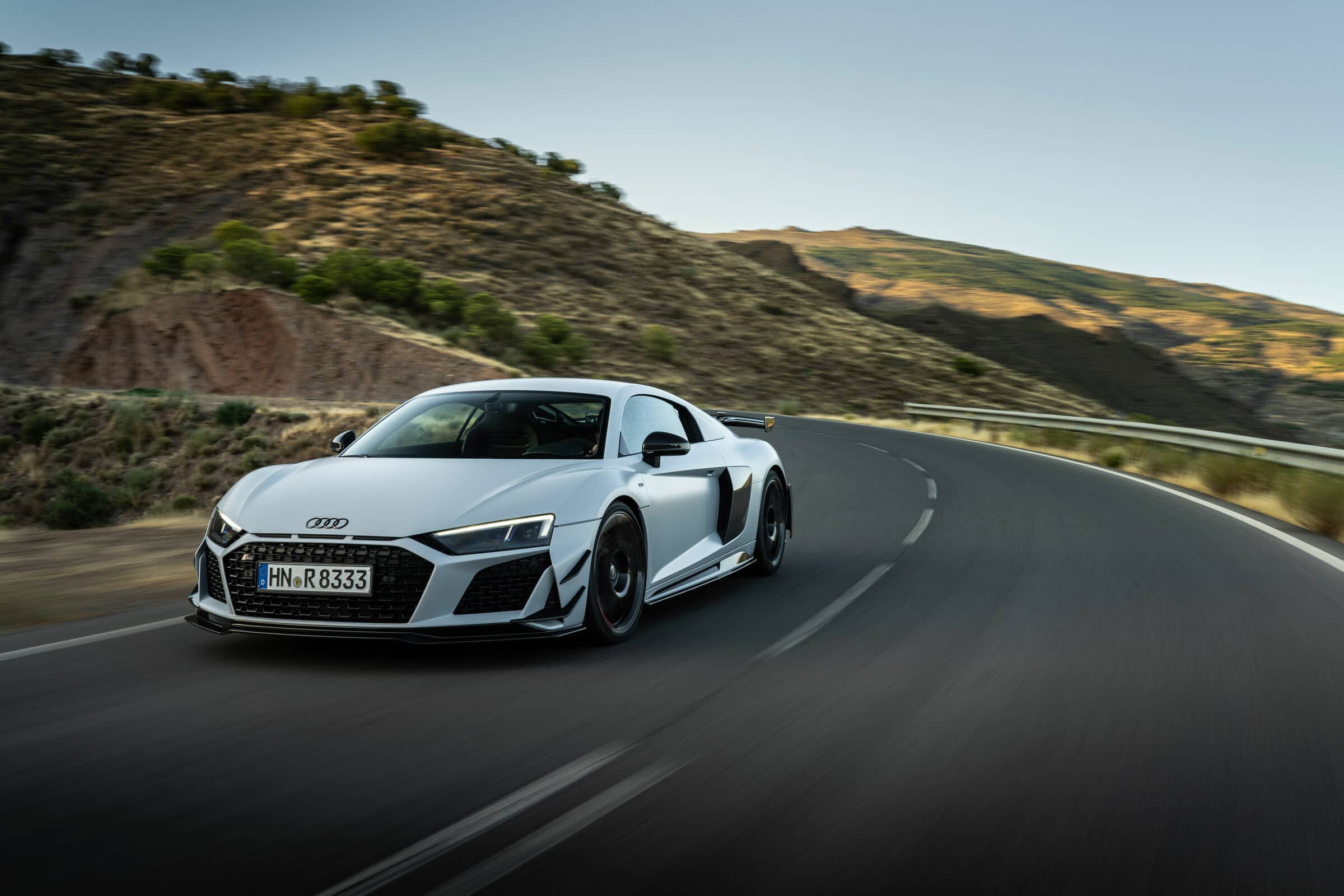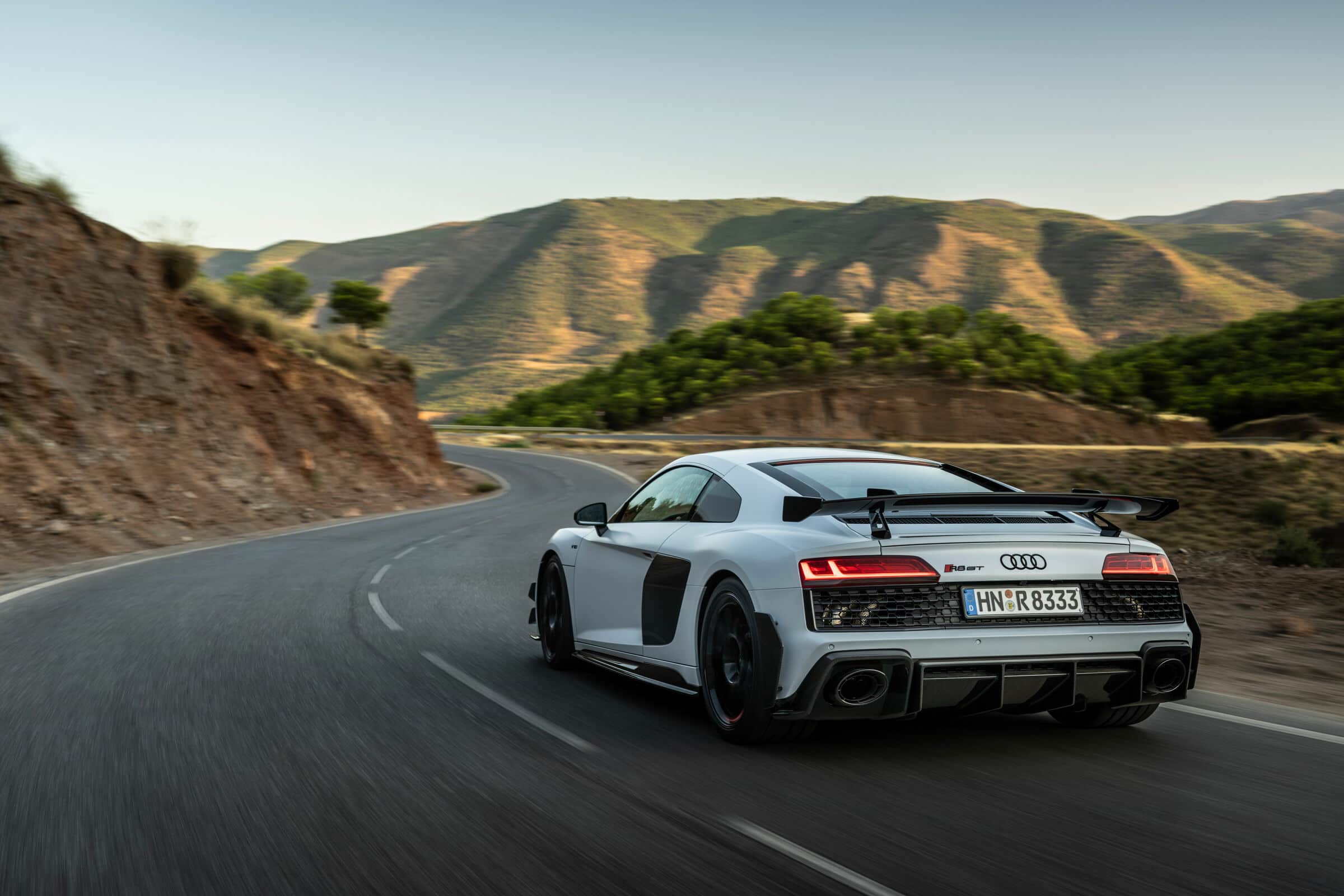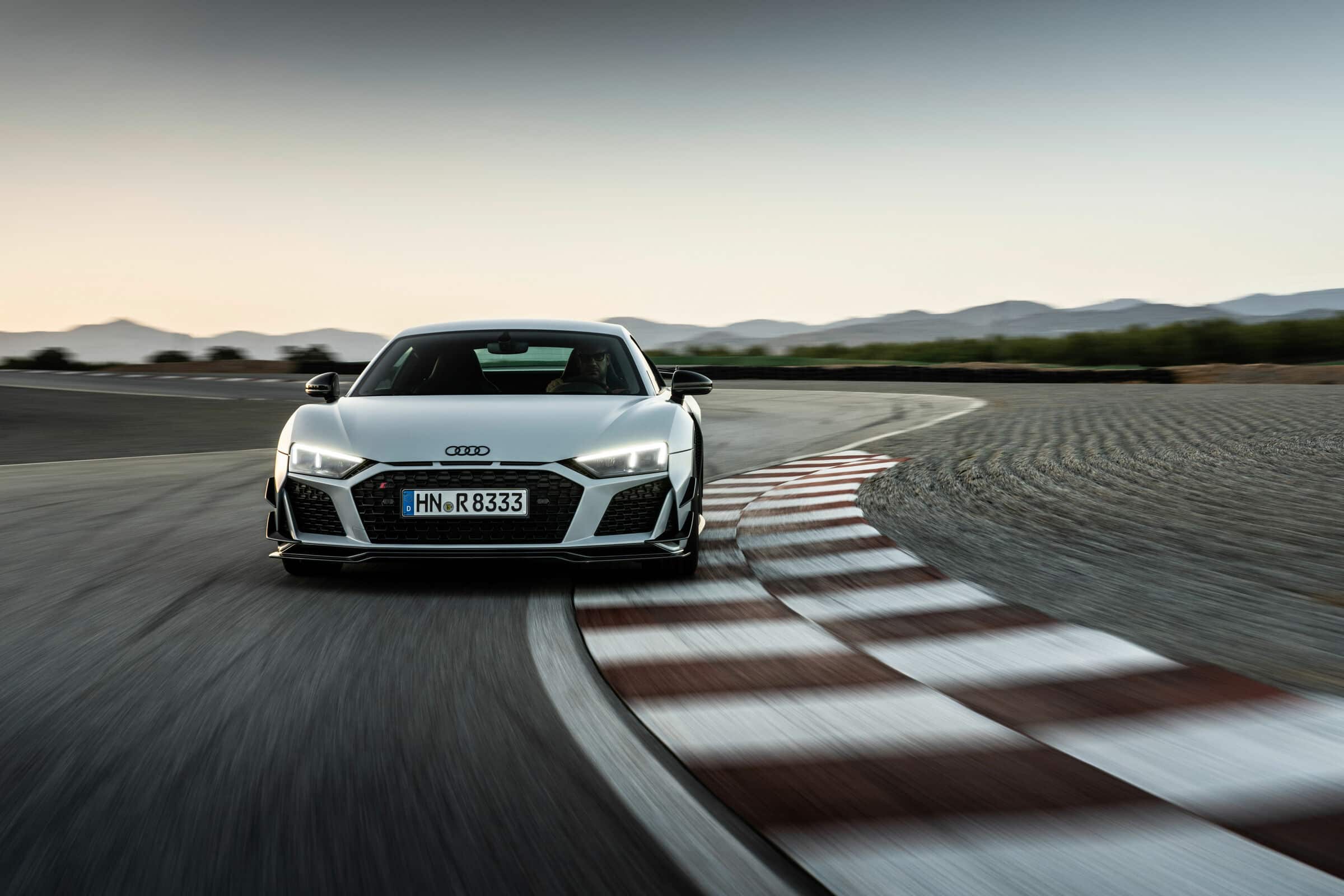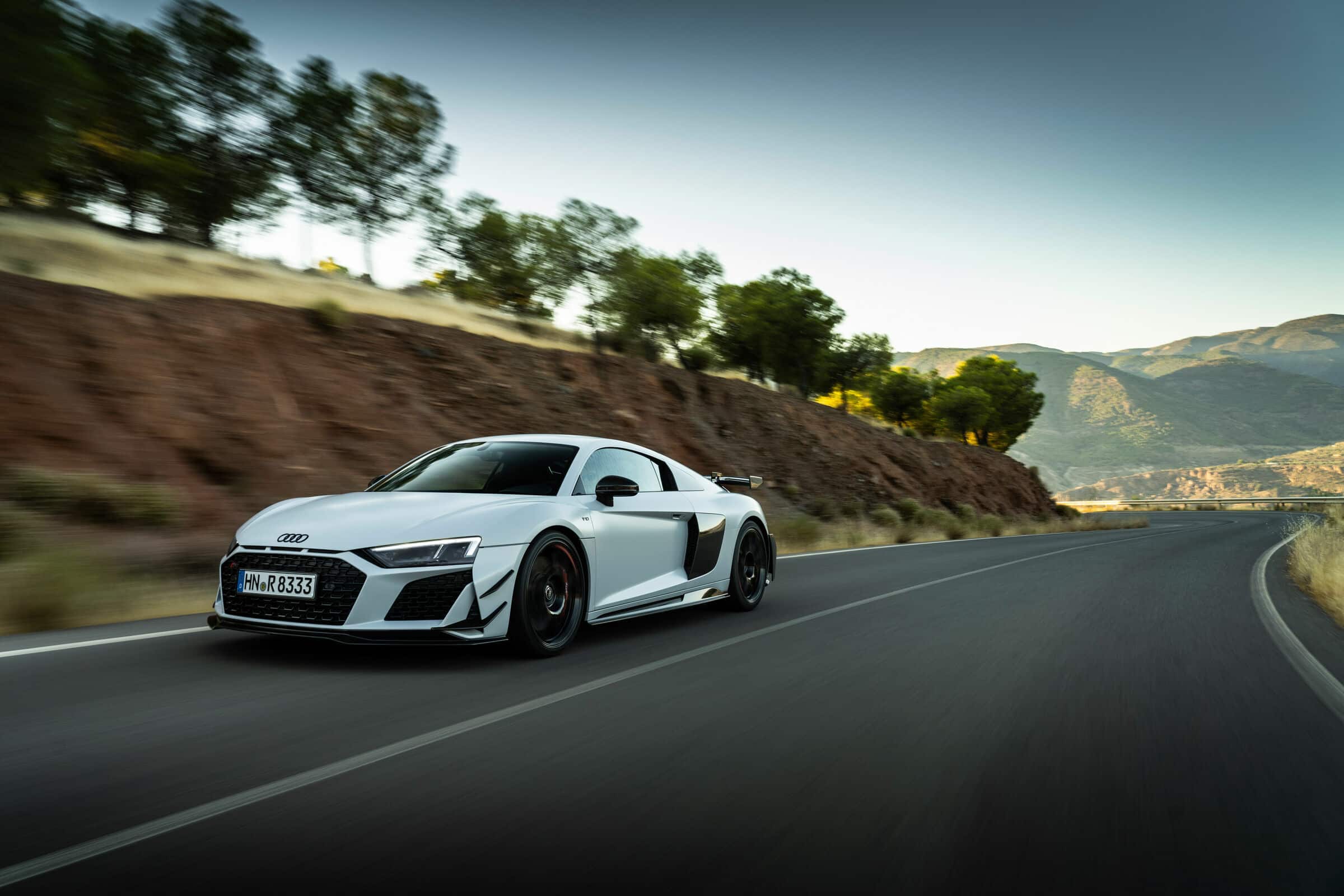 The 2023 Audi R8 GT is Audi's final naturally aspirated 5.2-litre V10 supercar. The commemorative coupe features rear-wheel-drive and several edition-specific features.
Dubbed as a powered-up special edition R8, it is 44 lbs lighter than the previous version and gets a more powerful V-10 engine, with 602 HP and 413 lb-ft of torque, that used to be only available in the Quattro.
The 2023 Audi R8 GT has new gearbox shifts for the seven-speed dual-clutch transmission to allow the GT to go up to 62 mph in 3.4 seconds and reach a top speed of 199 mph.
Other model-specific features include, a Torque Rear Drive mode, Audi's adjustable traction control system, model-specific 20-inch wheels in Michelin Pilot Sport Cup 2 rubber, carbon-ceramic brakes, black exterior badging and emblems, black intake manifold, and a gloss Carbon Aerokit body kit that includes a front splitter, side skirts, a rear wing and diffuser.
As a tribute to the original R8 GT, the car's interior is finished in black and red, including red seat belts. The floor mats and sports bucket seats are also special to this edition. Finally, every GT will have a sequential special edition build number embedded in the carbon-fiber center console.
Audi will only sell 333 units of the R8 GT globally, with deliveries starting in 2023. No US-specific pricing or allocation numbers were revealed.