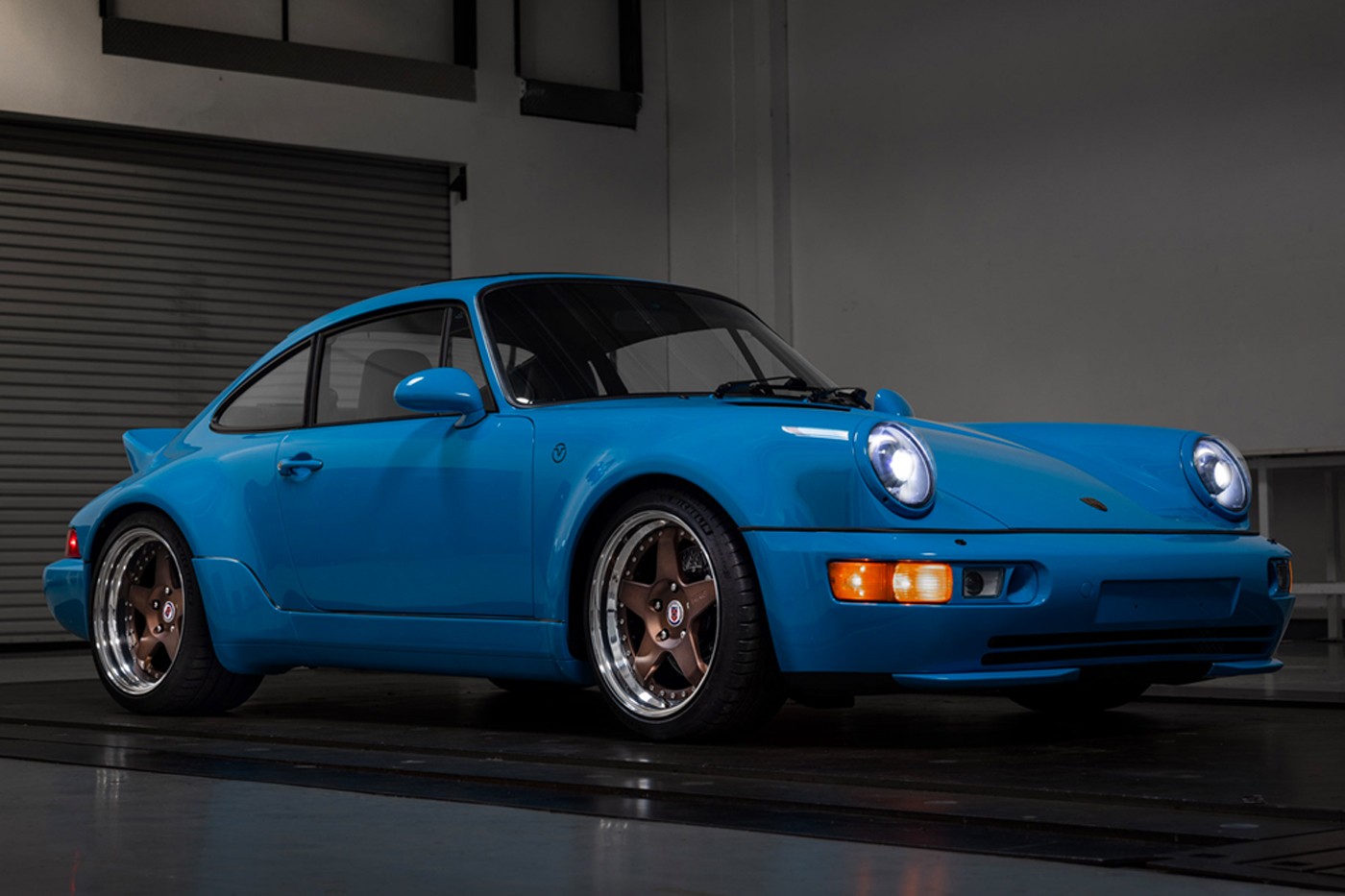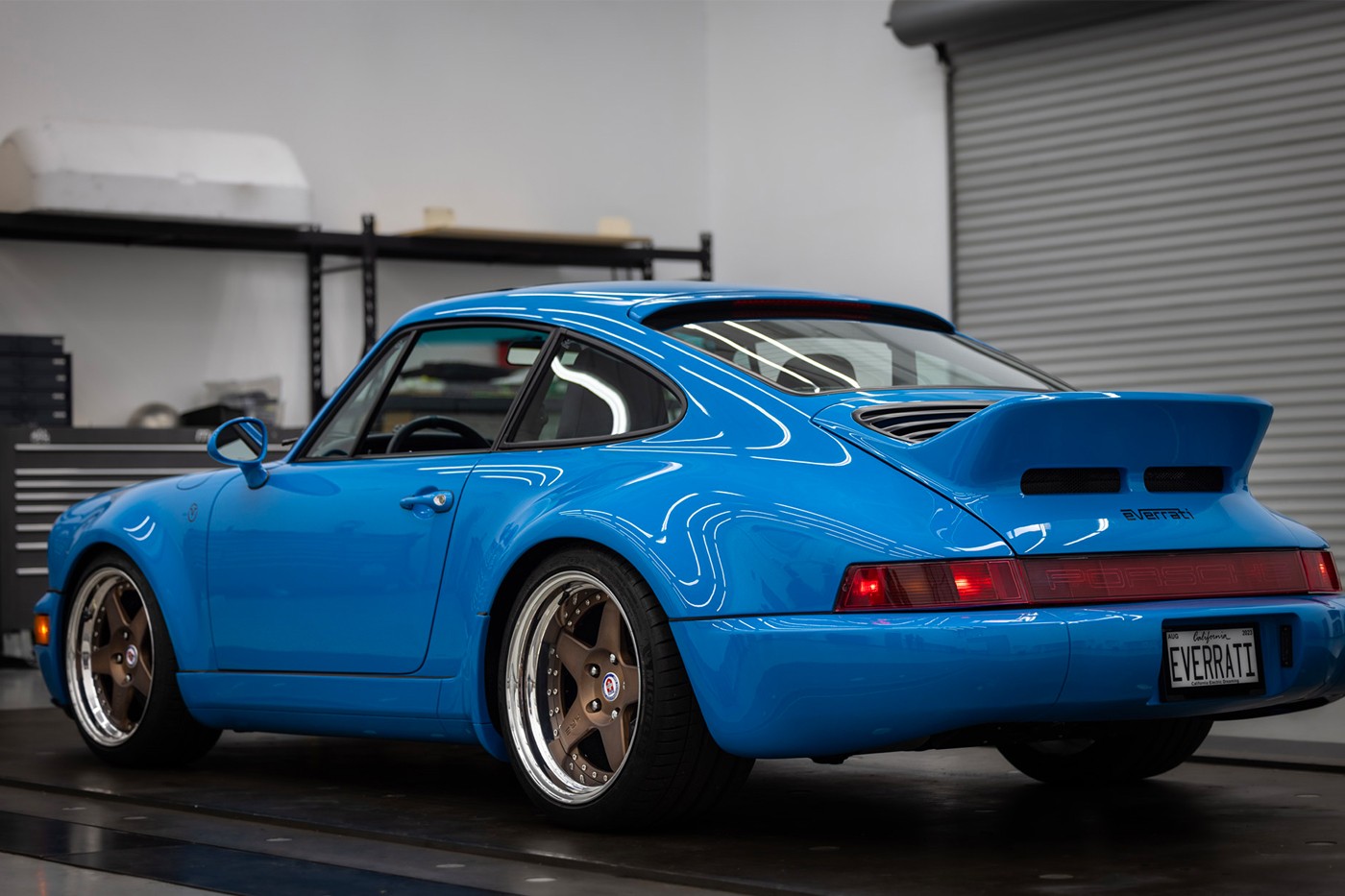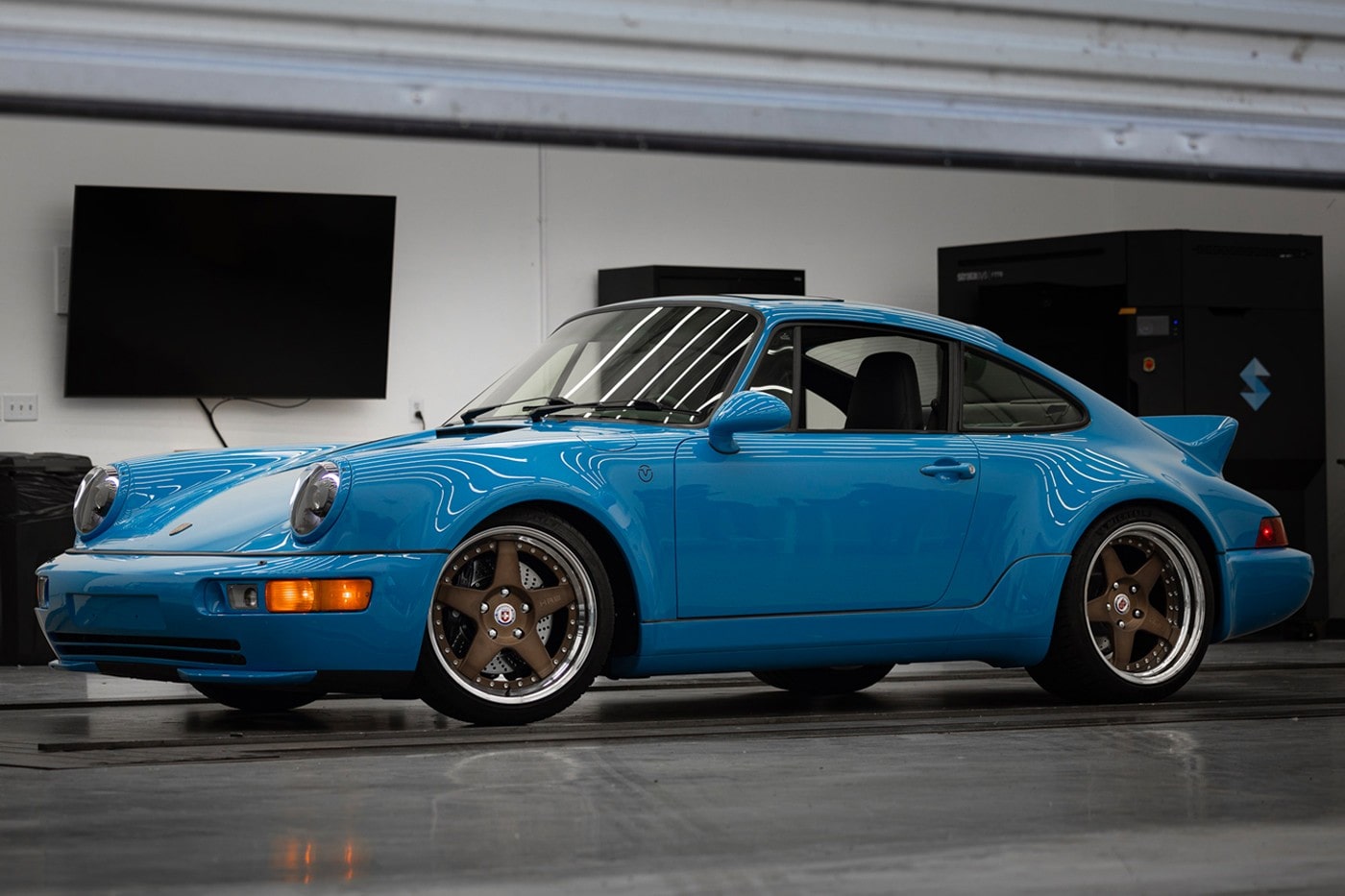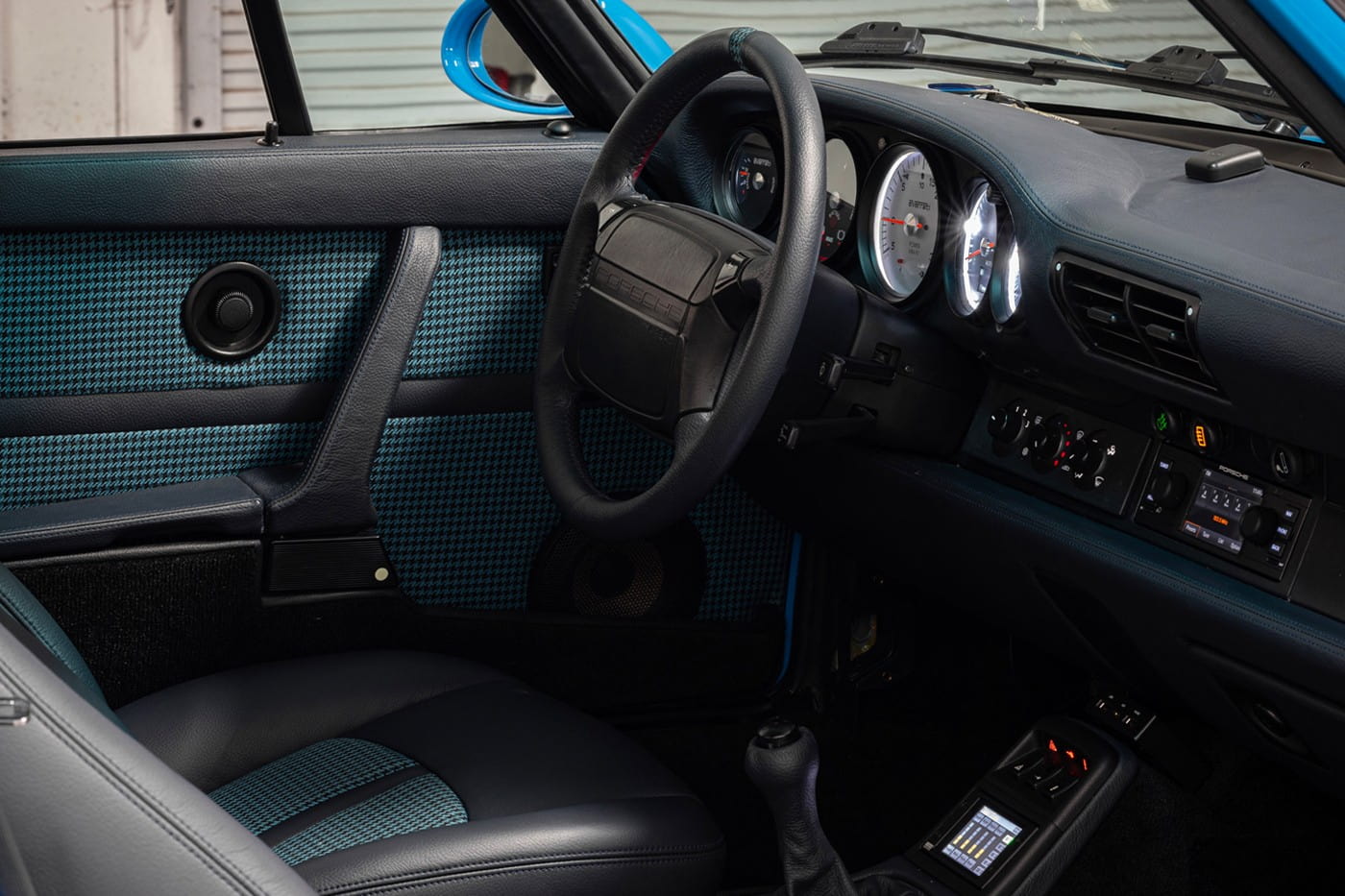 Everrati converts and remakes status cars like the Porsche 911 into electric vehicles and the Porsche 911 (964) EV in "Mexico Blue" is their latest from the Porsche 964 generation to get the treatment, in collaboration with Aria Group in California.
The Porsche 911 (964) is based on a fully restored unit with carbon fiber body elements and a widebody package. The original engine has been upgraded with UK-based vehicle restoration and modification expert's own electric powertrain, designed, developed, and produced at Everrati's headquarters in Oxfordshire, England.
The electric engine features a 62kWh battery pack and a bespoke battery management system with standard AC and DC fast charging. The new drivetrain will allow the Mexico Blue to go from 0 to 60 miles per hour in under four seconds and travel 200 km between charges under normal driving conditions.
Visit Everatti's official website for information and updates on the Mexico Blue Porsche 911 (964).