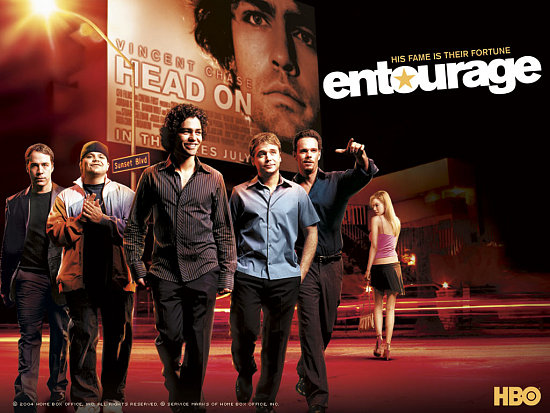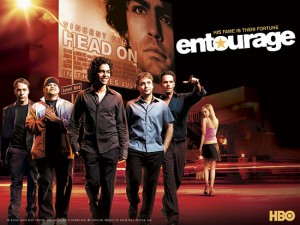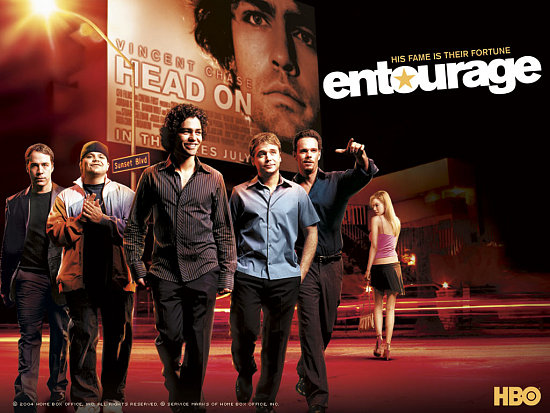 As we reminded you not too long ago, Season 5 premiere of Entourage is this coming Sunday!  This season is set to be better than its predecessors for numerous reasons.  Because of success that Entourage has piled up, HBO's doing something special for this coming season.  They've painted the show's logo across a Virgin Airlines Airbus A320 as part of "Entourage Air," a make-believe airline.
So what's so special about "Entourage Air"?  It's the goodies, of course.  Virgin's custom in-flight amenities like the custom-made leather seating and amazing lighting really put it with the elites.  To really bring the high life to the flights, the new episodes from this coming season will be playing on the plane's touchscreen entertainment system.
Everybody wants to know when they can get in on the ultimate-relaxation period.  The launch party is tomorrow at Virgin's JFK hangar, where the inaugural flight will also take place en route to Las Vegas.  Sir Richard Branson and the Entourage cast will be there for the hangar party.
Virgin's also offering more things needed on an indulging flight.  Some things that'll keep you glued to a Entourage Air seat are noise-canceling headphones, a glass of signature champagne, a Godiva truffle, a Kiehl's travel set, an Entourage air blanket and eye mask, and Altoids.
Source:  marketwatch