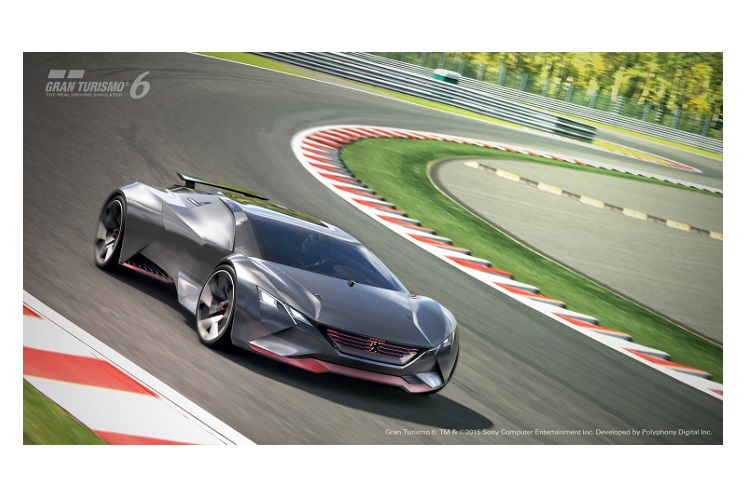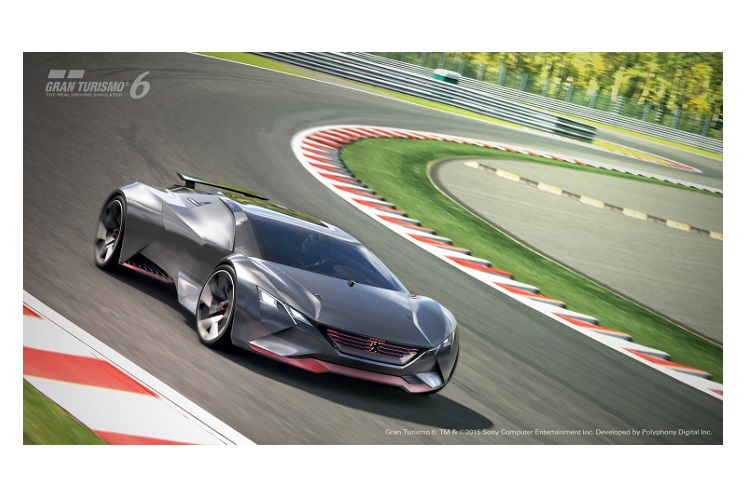 The Peugeot Vision Gran Turismo has been unveiled for Gran Turismo 6. The French automaker's new supercar will provide a unique driving experiences for players of the game, which will be released exclusively for Sony's Playstation 3.
The Peugeot vehicle has a beautiful futuristic design and a theoretical curb weight of 1,929 pounds, giving it a power-to-weight ratio of 1:1. It features a 3.2-liter turbocharged V6 engine with an output of 875 horsepower. The Peugeot Vision GT runs from 0-62 mph in only 1.73 seconds, and it is run by a six-speed manual transmission which powers all four wheels. It also has Brembo carbon brakes with 380mm discs packed into 22-inch alloys in the front and 337mm discs inside the rear 23-inch wheels.
Peugeot designers worked with Peugeot Sport engineers to create the supercar which boasts all the characteristics of a high performance racer and comes to life in the high definition environment of GT6. The Peugeot sounds and looks so good that we almost wish it was a real car.
[embedvideo id="0YMDfQP5zk8″ website="youtube"]