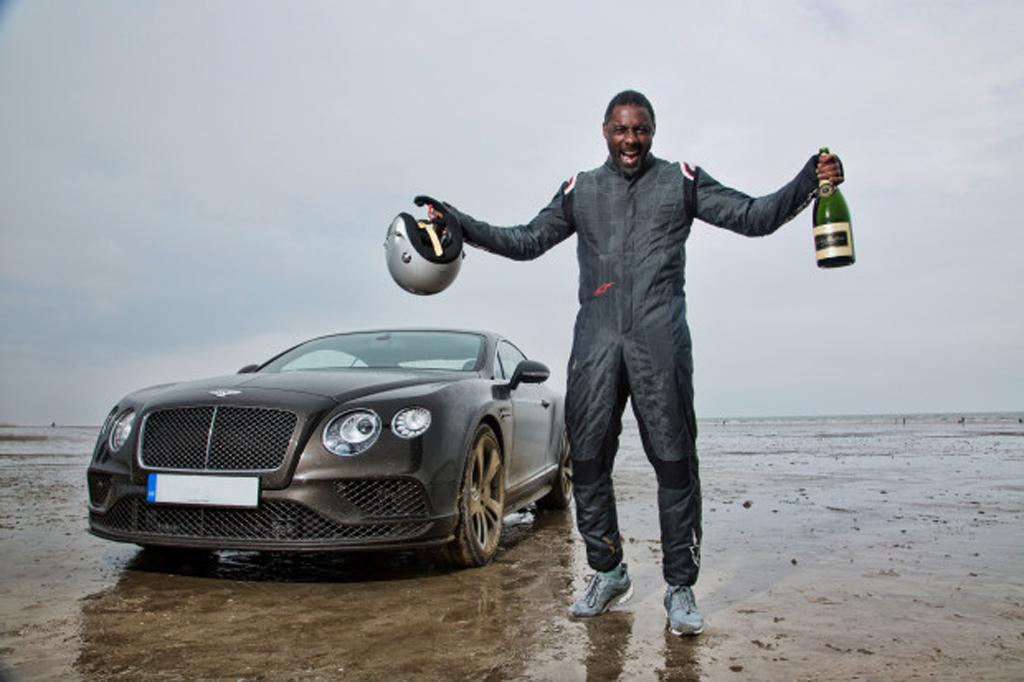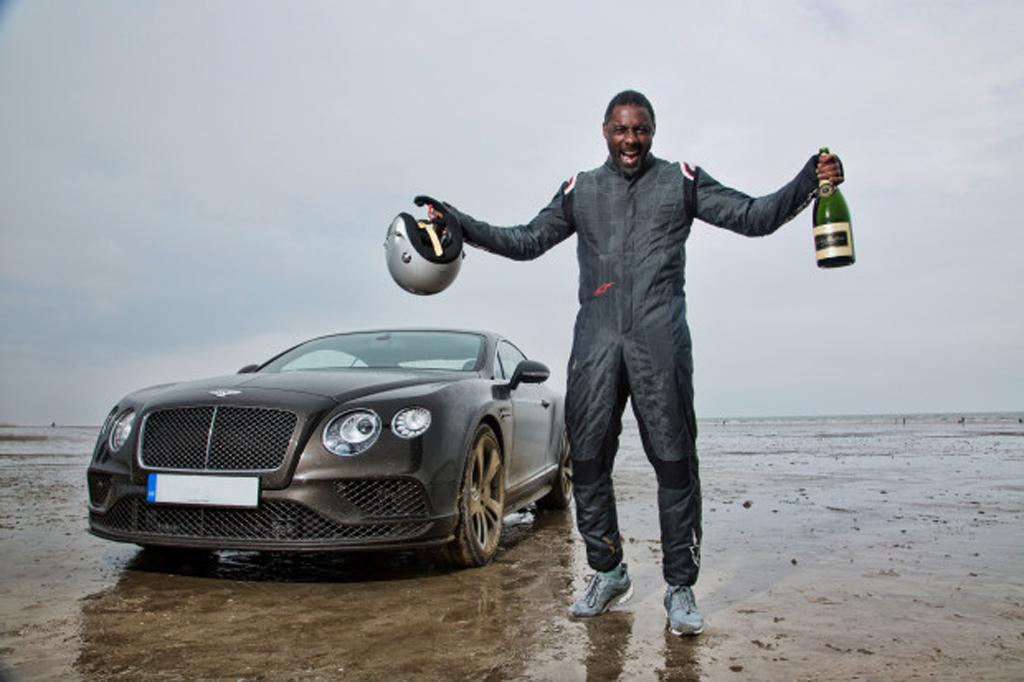 For months now, it's been rumored that British actor Idris Elba may be next in line to play James Bond, should Daniel Craig step down from the role. In a possibly unofficial audition for the part, Elba did something 007 has never done — set a land-speed record. In a Bentley, no less.
Bentley announced that Elba clocked an eye-popping 180.361 mph in the new Bentley Continental GT Speed, breaking the "Flying Mile" land-speed record set by Sir Malcolm Campbell in 1927.
"I'm absolutely elated to have broken the 'Flying Mile' at Pendine Sands," Elba said in a statement. "It's an honor to have taken on the challenge, and to successfully follow in the footsteps of the illustrious Sir Malcolm Campbell."
Elba, who has starred in "Pacific Rim," "Mandela," "The Wire" and "Luther," broke the record as part of a four-part Discovery Channel series called "Idris Elba: No Limits." The series, which follows Elba as he races around the globe, will air in July. Meanwhile, the scuttlebutt in Hollywood is that he's been tapped to play the lead villain in the next Star Trek movie. And after his Bentley exploits, he'll also probably be getting a phone call from the producers of the Bond series any minute now.