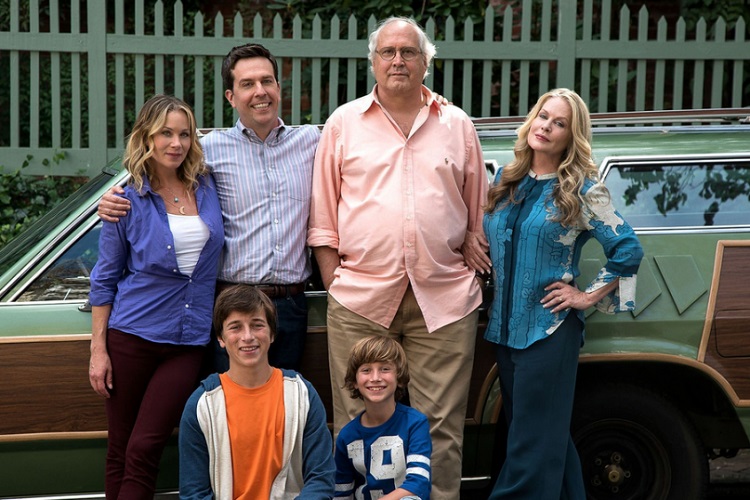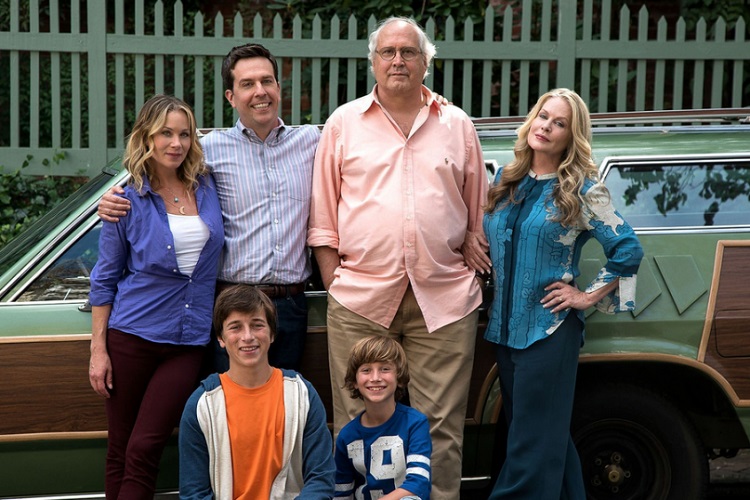 'Vacation' is the story of Rusty Griswold (played by Ed Helms), who decides to follow in the footsteps of his father Clark (Chevy Chase) by planning a cross-country trip to Walley World, America's favorite family fun park, before it closes forever. Rusty surprises his wife Debbie (Christina Applegate) and their two sons James (Skyler Gisondo) and Kevin (Steele Stebbins) with the family vacation.
The adventure-comedy is written and directed by Jonathan Goldstein and John Francis Daley. It is produced by David Dobkin and also features performances by Leslie Mann as Audrey Grisold-Crandall, Chris Hemsworth as Stone Crandall, Beverly D'Angelo as Ellen Griswold, and Elizabeth Gillies as Heather. The film is the fifth installment in the National Lampoon's Vacation series, which originally featured Chevy Chase in the lead role. The trailer shows a glimpse of the gags and funny moments which make up the movie.
Vacation will be released in cinemas on the 31st of July.
[embedvideo id="ScMOyURq9os" website="youtube"]