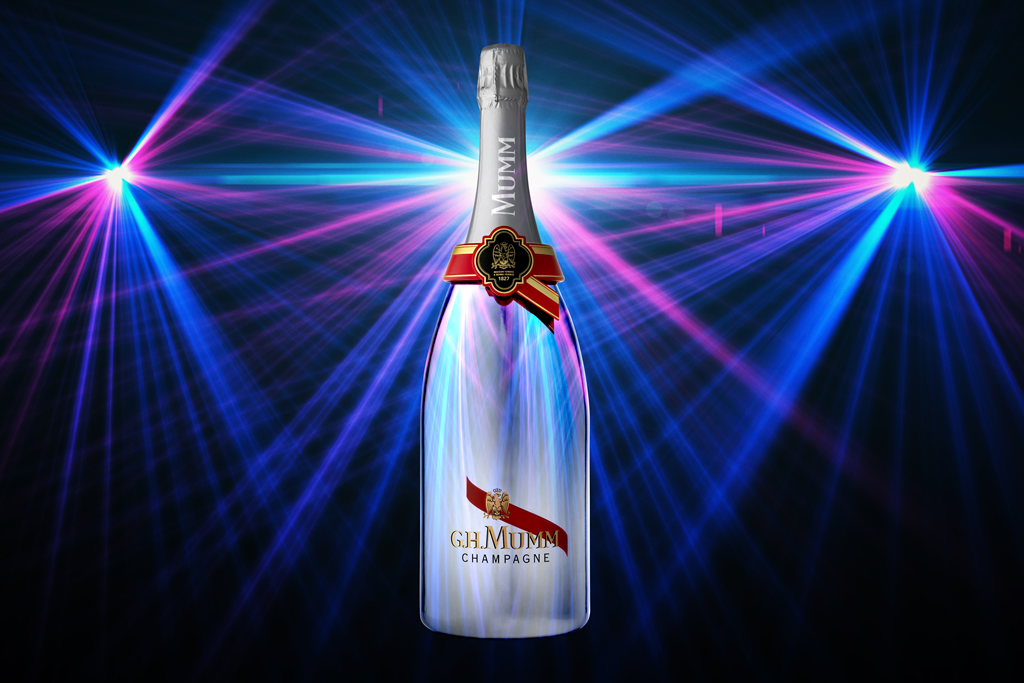 Mumm Introduces The World's First Digitally Connected Champagne Bottle at Formula 1® Monaco Grand Prix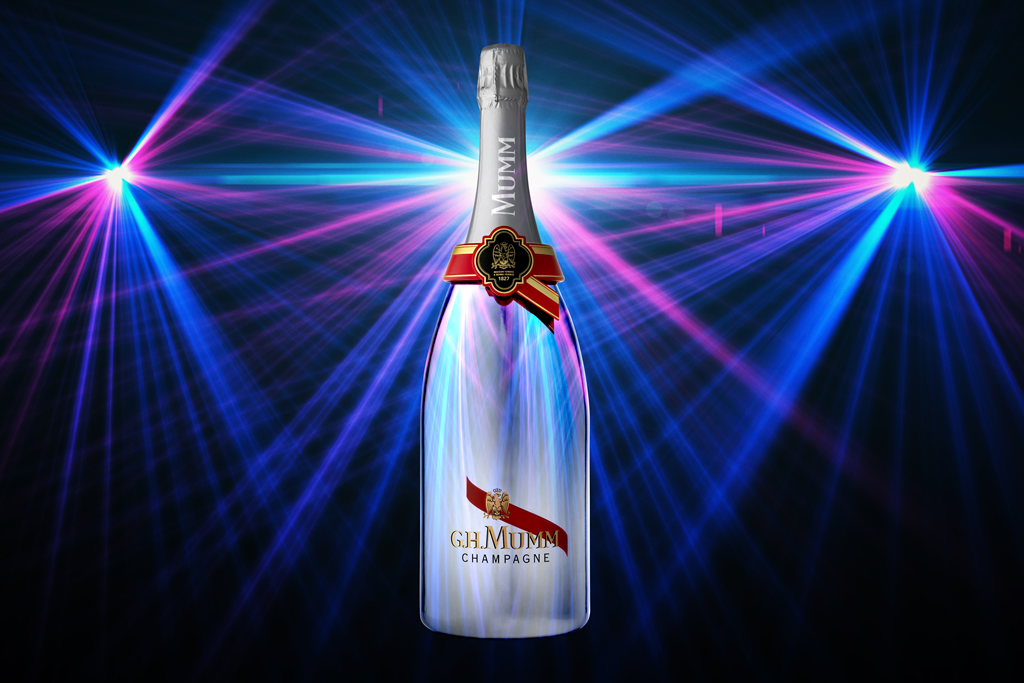 Presented by Maison Mumm
The night before the 2015 Monaco Grand Prix, Maison Mumm launched the world's first digitally connected champagne bottle. The launch took place on-board Mumm's private yacht in Monte Carlo with international musician Mark Ronson co-hosting the momentous occasion. Other celebrities including Poppy and Cara Delevingne, Singtank's Josephine and Alexandre de la Baume, Eddie Jordan and international club owner Jean-Roch attended the party.
Inspiration for the "connected" Magnum comes from the thrill and emotion of the world's most recognized moment of celebration, the Formula One® podium moment. Mumm's no stranger to this as they've been at the center of the excitement since 2000. The second the cork is popped from the connected Magnum, a sensor links to a receiver in the venue's audio and visual system setting off an interactive sound and visual experience that can be personalized by each nightclub lucky enough to get their hands on the connected Magnum.
Maison Mumm has a rich history of innovation both in the creation of its first class champagne and by partnering with pioneers. Mark Ronson is a true innovator in the music industry and has enhanced the night life experience for millions, so it really makes sense that Mumm partnered with the singer to help launch the connected Magnum. Mumm also asked Ronson to present the winning Mumm Jeroboam to Nico Rosberg on the 2015 Monaco Grand Prix podium.
Mumm's connected Magnum is available at prestigious club venues around the globe.
#DareWinCelebrate
www.ghmumm.com