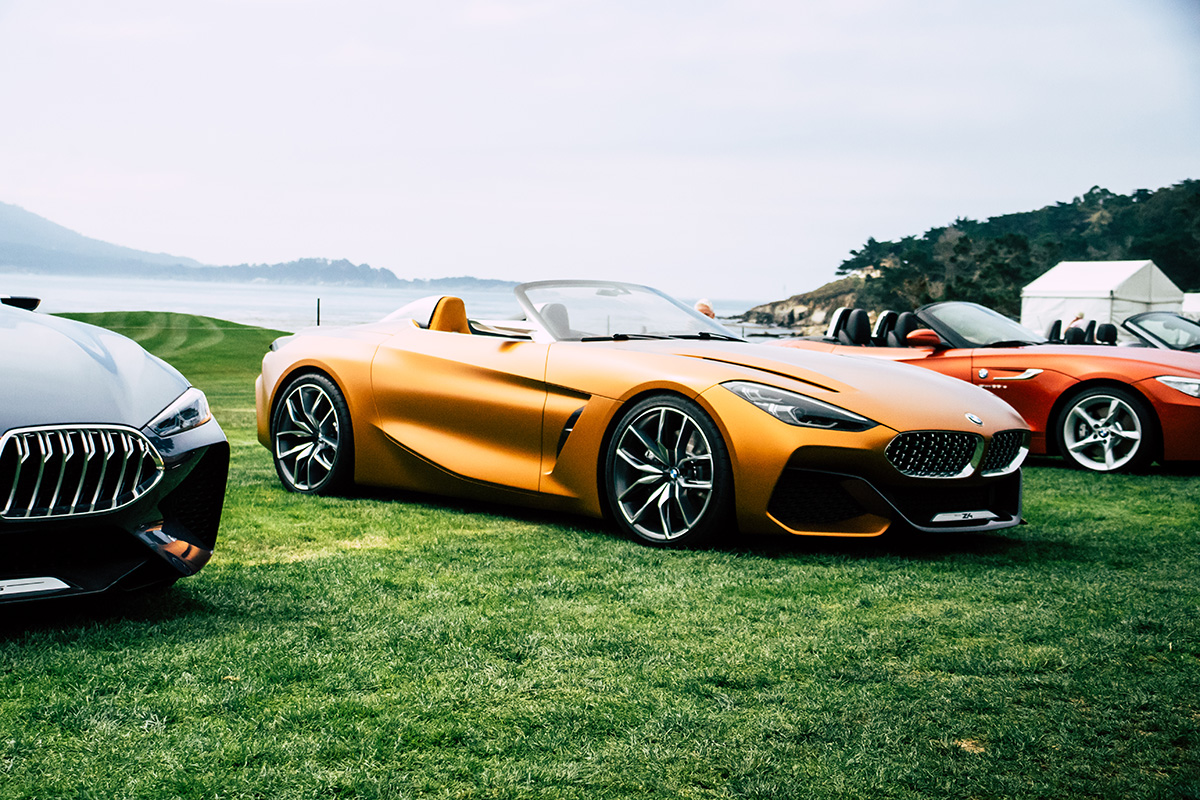 Photos by Atif Kazmi for Por Homme
Last week, BMW rolled out the new concept of the new Z4 ahead of the weekend's Concours d'Elegance at Pebble Beach. The sleek design of the Concept Z4 brings to mind elements from a classic roadster while also altering certain aspects of the car for an overall modern feel.
The shark nose at the front of the car is a harsh and decisive line in the concept's design. The slight overhang of the hood above the vertical mesh of BMW's character kidney grill is both menacing and powerful. With a shorter front end than in previous models, the driver's seat is located more centrally which gives the car a renewed sense of agility and the driver more control.
The back of the car features thin, L-shaped tail lights that melt perfectly into the other lines of the car's design. Rather than tapering back, the rear of the car maintains its width which lends further credence to the design's overall appeal of power.
In classic roadster style, all of the Z4's elements work towards creating an experience that is driver-centric. The seats are wrapped perfectly by the decisive angles of the doors. Black finishes across the dashboard and driver's seat provide an excellent contrast to the glovebox and other interior trimming designed to match the car's exterior. All the necessary functions are grouped together into clusters that are easy for the driver to manage and won't detract from the driving experience, further advancing the car's goal of provide a ride that is superlative when it comes to style and drivability.
Though this is a concept, expect the final version of the BMW Z4 to be very close to this when it hits showrooms next year. For now, check it out in the gallery up top and head to BMW to learn more.