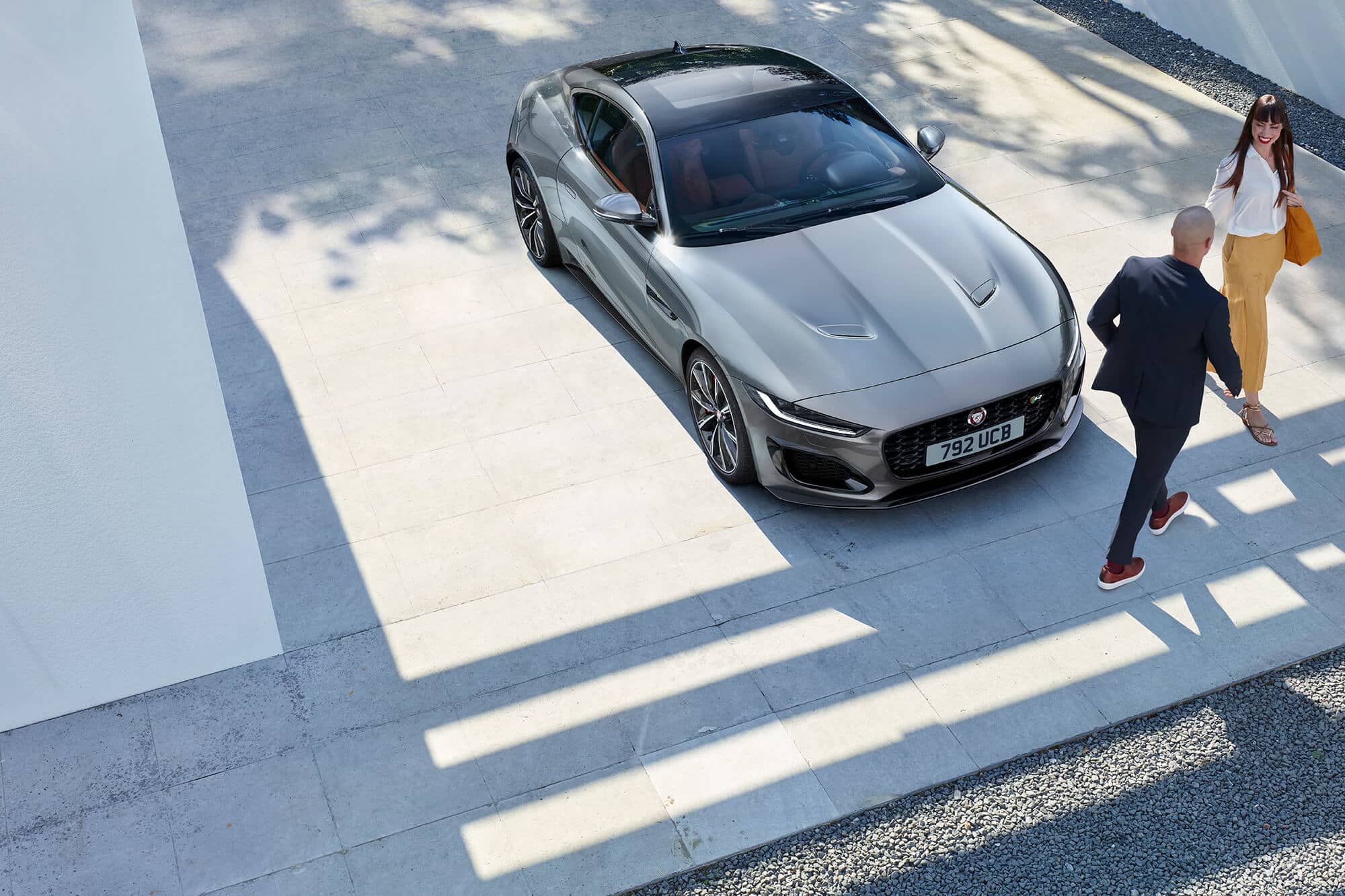 The 2021 Jaguar F-TYPE has been officially unveiled, breathing new life into the iconic British sports car. The redesign leaves the F-TYPE as one of the most enjoyable and sexy two-seaters on the market but edits are deliberate and precise, with the collective impact of it all delivering a result that's both modern and refreshing. Stand out details include a heavily reworked front end from top to bottom. An updated hood sits atop an enlarged grille. The super-slim LED headlights feature "Calligraphy" signature J daytime running lights up front, while LED tail lamps with "Chicane" signature styling borrowed from the all-electric I-PACE compliment the rear. The body lines feel more muscular, giving the new F-TYPE an even more confident presence than it already possessed.
It looks like it can bite but its performance numbers back it up. You can choose from four-, six- and eight-cylinder engine options with 296hp, 380hp and 575hp respective outputs, and each being mated to an eight-speed transmission. F-TYPE R models are housing the supercharged V8 and uprated chassis with new springs, dampers, anti-roll bars and rear knuckles. It's making a strong case for canyon carver of the year but we'll have to experience it first-hand before giving it that distinction.
The interior's gone through a handful of edits as well, creating a cockpit infused with more driver-focused technology, including a 12.3-inch TFT instrument cluster that you can reconfigure any which way you want. Jaguar's Touch Pro infotainment system has been one of the most intuitive, engaging units on the market and it continues to get better this time around. Apple CarPlay and Android Auto are both standard and will deliver over-the-air software updates. The cabin's compact so the two Meridian sound system options will deliver enhanced sound reproduction. Luxurious materials such as Windsor leather, Noble Chrome and more can be had throughout the interior while monogram stitching on the seats and door trim see the 2021 Jaguar F-TYPE effortlessly blending sport and luxury.
Julian Thomson, Design Director, Jaguar, sees the new F-TYPE as balanced execution of "purity, proportion and presence", delivering to us a sports car that's rich in history as well as detail and enjoyable in ways only a true Jaguar can be.
See more of the 2021 Jaguar F-TYPE in the gallery and look for more details around pricing and availability in the weeks and months ahead.