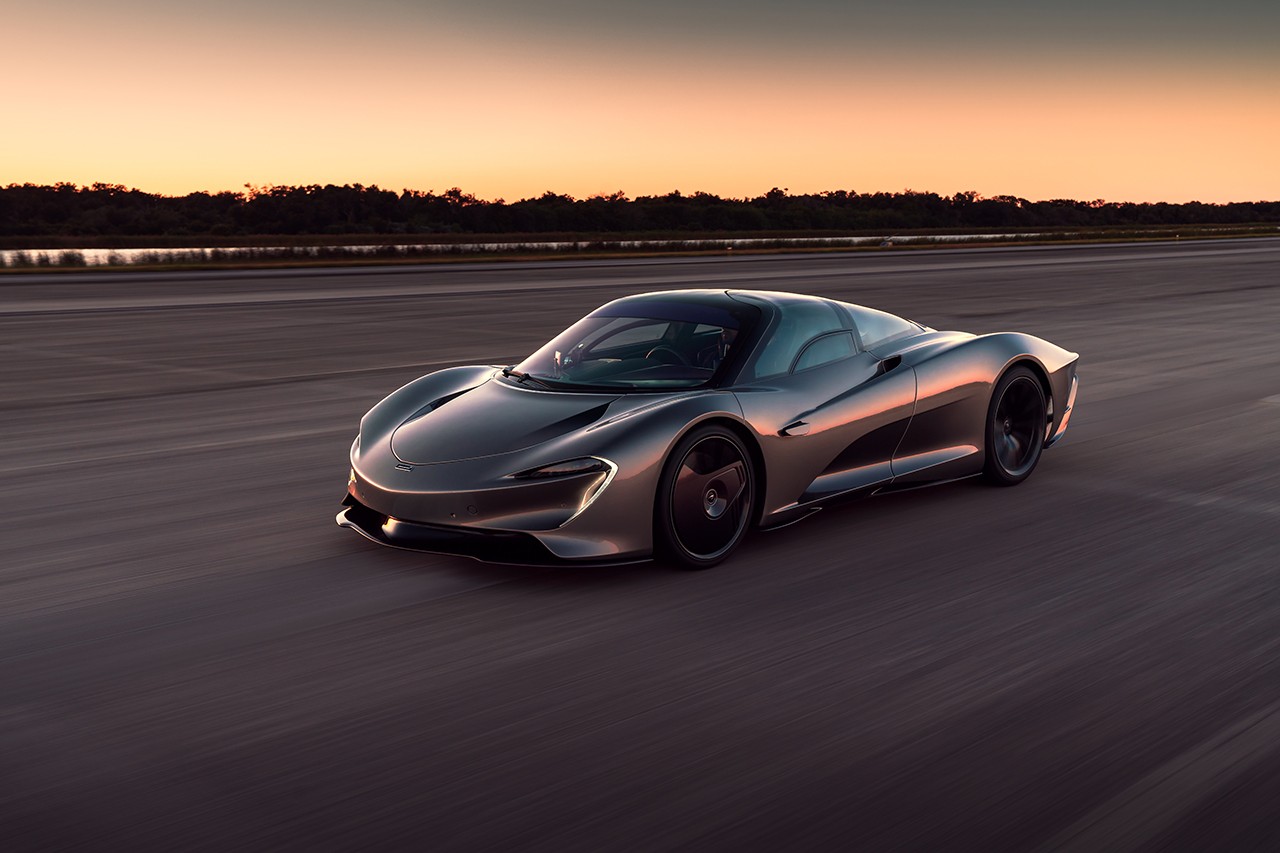 McLaren's Speedtail relentlessly reached 250 MPH at the Johnny Bohmer Proving Grounds at the Kennedy Space Center in Florida. Chief test driver Kenny Brack took the prototype XP2 Speedtail hybrid hypercar to 250 MPH not once, but thirty times. As fast as all of McLaren's modern cars are, this makes the Speedtail the fastest and the fastest since the F1. The most marvelous supercar owned the 90s with a 240.1 MPH top speed and to this day is the fastest production car in the world with a naturally aspirated engine.
The Speedtail limited to just 106 units, each coming with an undisclosed hybrid powerplant that's set to churn out 1,055 BHP and848 lb-ft of torque. The extended, swooping carbon fiber body delivers grip, downforce and clean aero lines. It'll go from 0 to 186 MPH in less than 13 seconds on its way to that 250 MPH top speed.
The McLaren Speedtail is already in production with customers receiving them as soon as February 2020.