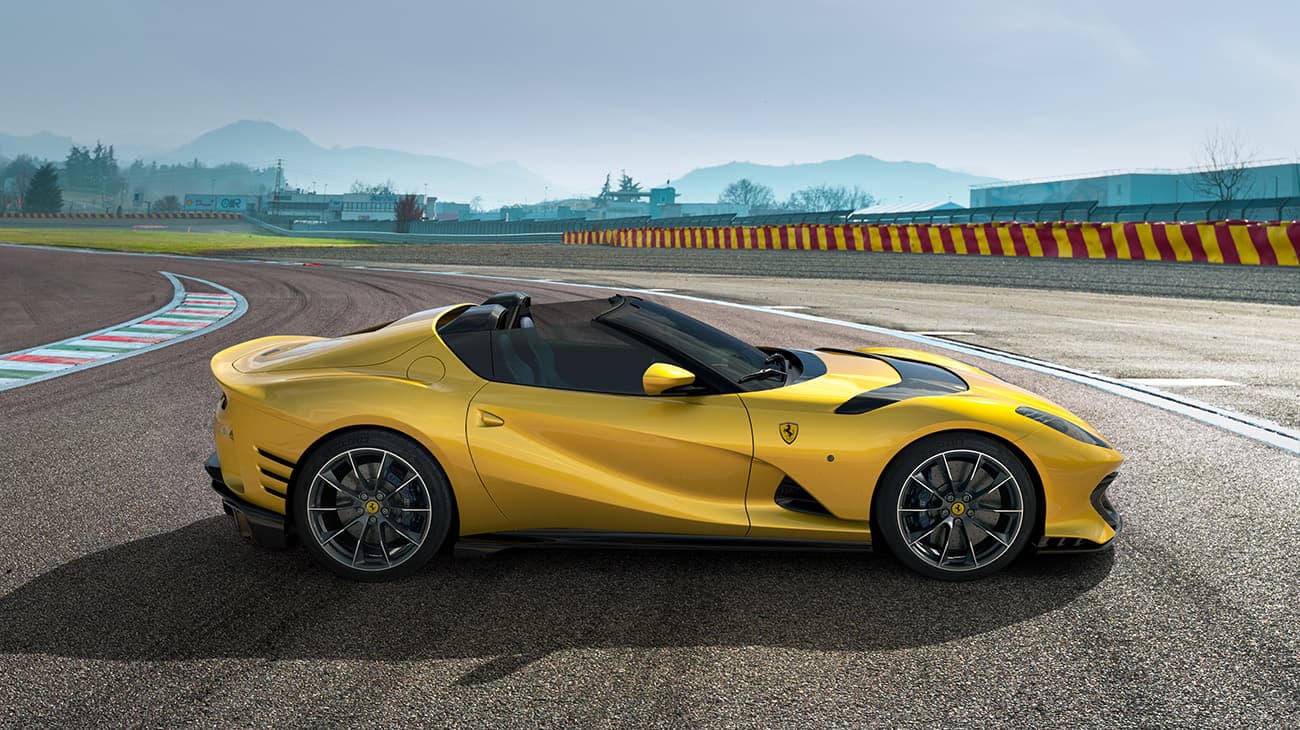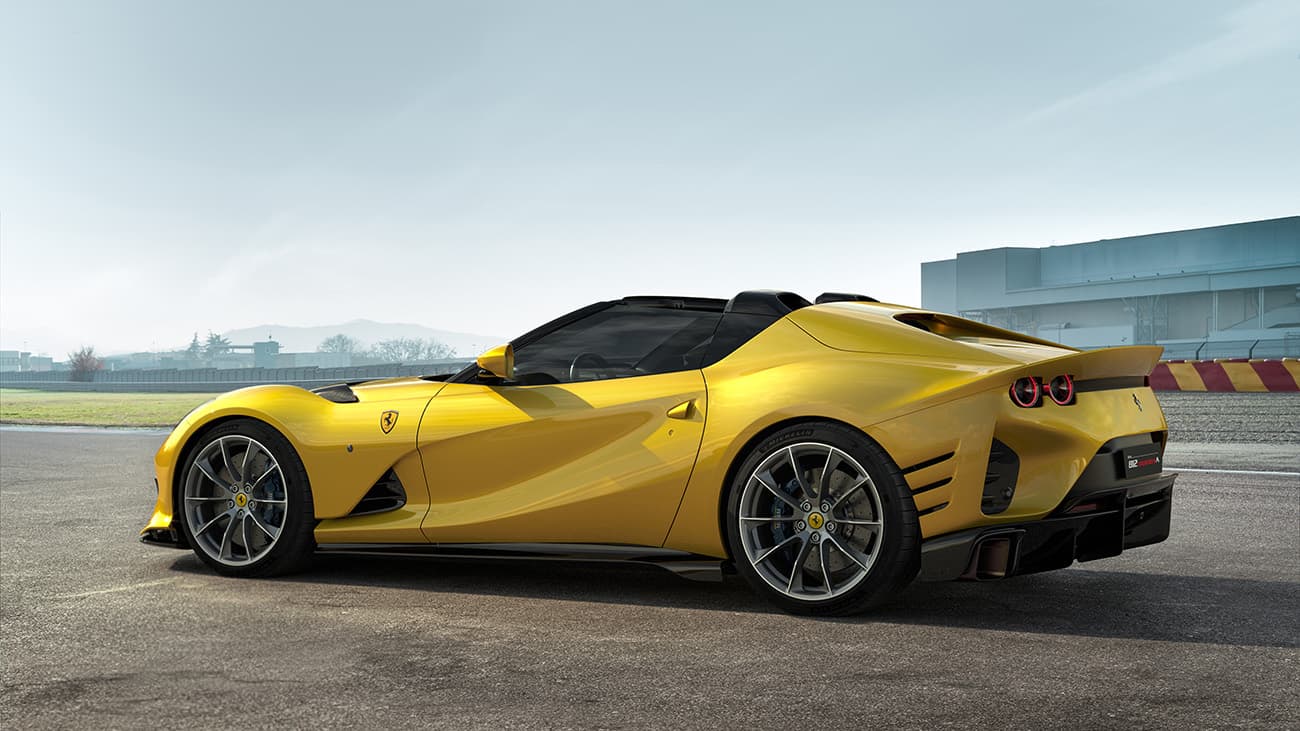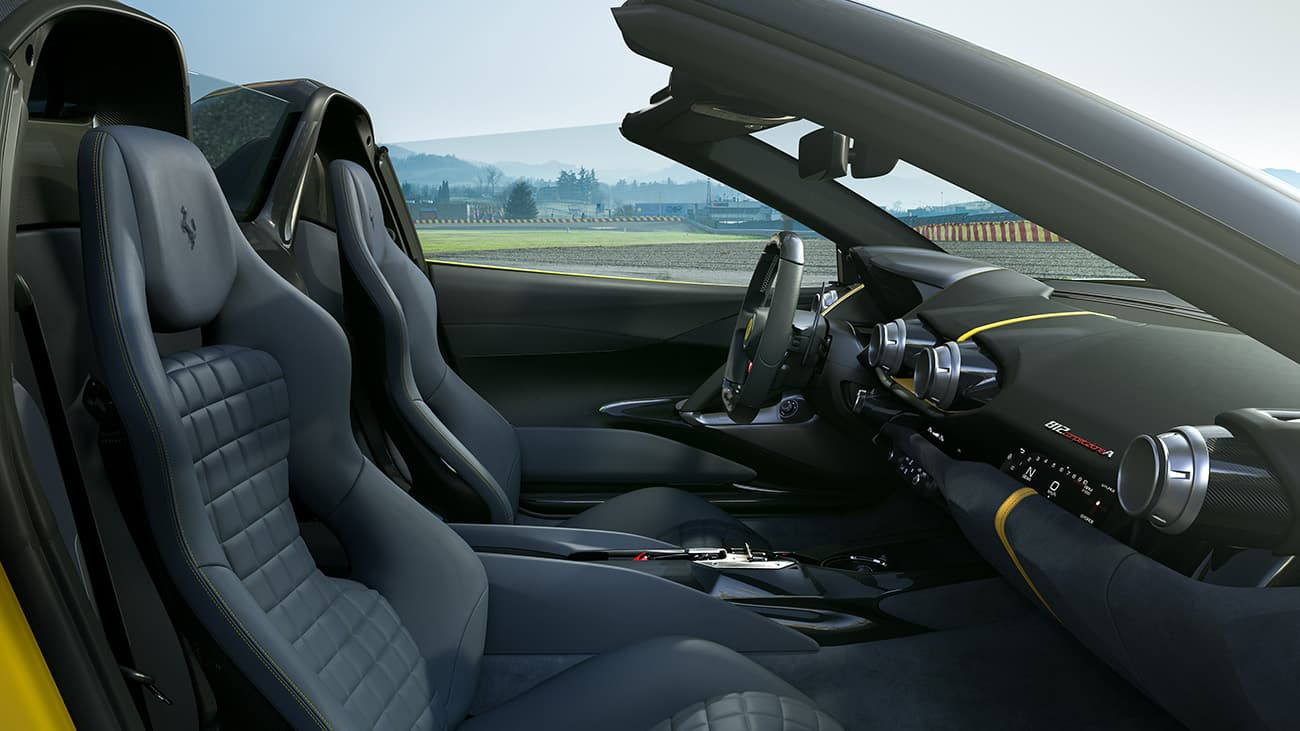 Ferrari's 812 Competizione A is a Limited, Open-Top Version of the Brand's Superfast Tourer
A few weeks ago, Ferrari revealed the unnamed limited edition Ferrari 812 variant to much excitement from Ferrari enthusiasts. Today, we now know that it will be named the 812 Competizione, with a Targo top version also being released, called the 812 Competizione A.
Apart from the roof, the two models are virtually identical, but the aero-focused roof of the Competizione is still a huge draw for drivers. It uses a large aluminum cover instead of the rear window and includes vortex generators for additional downforce. For the Competizione A, Ferrari compensates for this by adding a bridge element which is located between the flying buttresses and works to direct air to the rear spoiler, offering a similar effect to the 812 Competizione. The bridge will also work to reduce drag on the vehicle.
The 6.5-liter Ferrari V12 can be found in both models and has 818 horsepower and 510 pound-feet of torque. The 0-62 mph time is just 2.85 seconds, and it revs up to 9,500 rpm. With a top speed of 211 mph for the Competizione, it's certainly a powerful and impressive model, but the company hasn't yet released specs for the Competizione A.
There have been multiple internal engine adjustments between this V12 and the one that's found in the standard 812 Superfast. One which has attracted the most attention is the diamond-like carbon coating, which can be found on the steel-sliding finger followers and piston pins, and helps to offer a higher lift profile. Everything in these models is just slightly upgraded from the regular 812, with a seven-speed dual-clutch transmission that's 5% quicker than the regular model.
Heat will be reduced on the brake system by 30%, and the car is 84 pounds lighter overall. Drivers will experience more downforce, thanks to the aero system, and for the A model, there's a bubble of air to remove airflow, which could be disturbing to passengers. The A offers a Targa top made from carbon fiber, and on top of that, drivers of either of these models will enjoy revised Side Slip Control, an all-wheel steering system, and a nicer cockpit.
As you can imagine, these models are both in high demand, and if you don't already have one allocated, it's likely that you won't be able to get your hands on either of them. The vehicle is dedicated to Ferrari collectors, which is who the company is targeting with these new models. They both look like incredible vehicles and are an exciting addition from Ferrari for us all to witness.