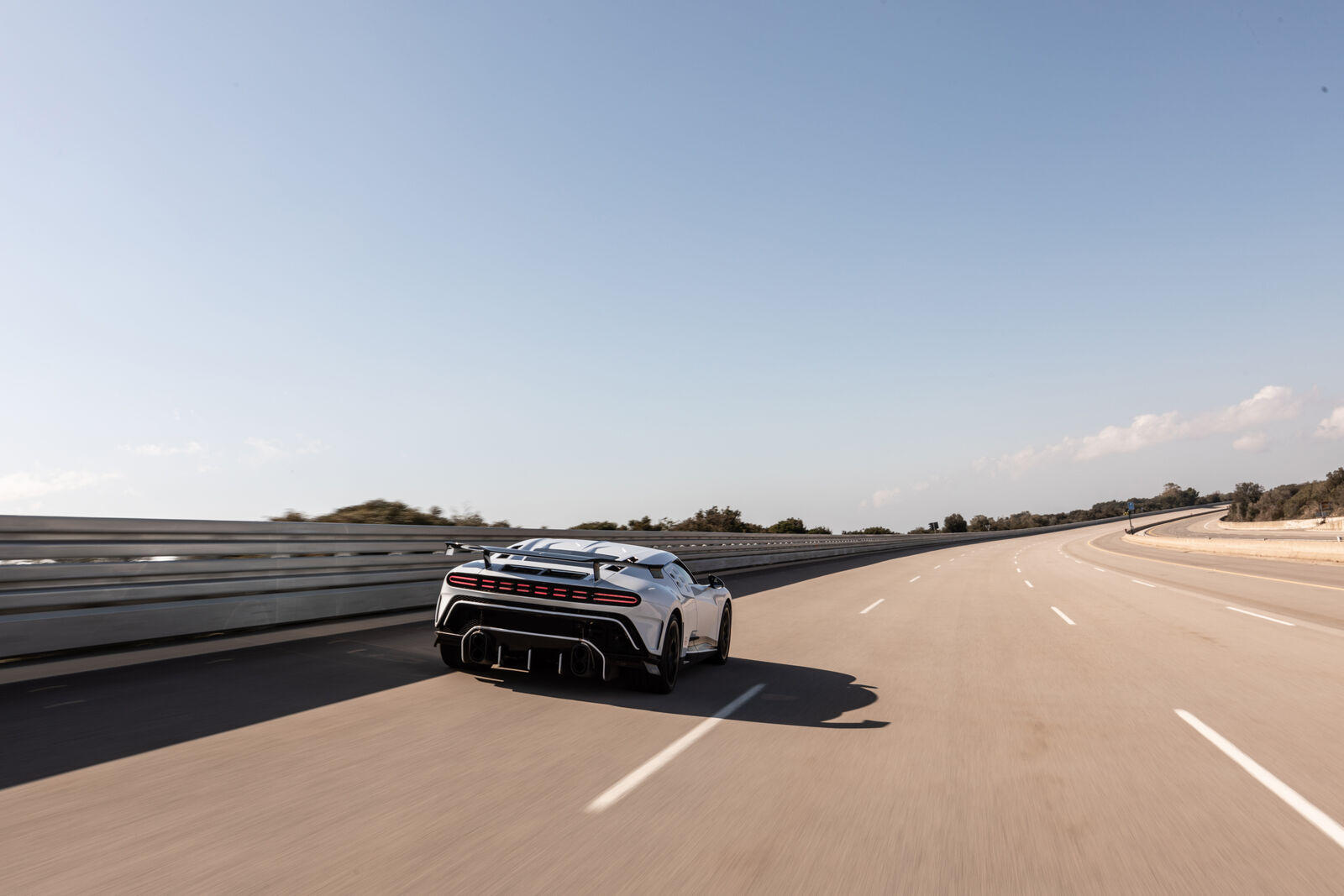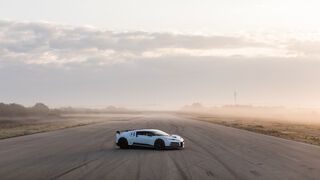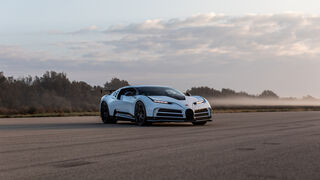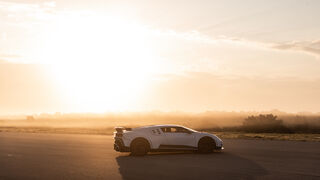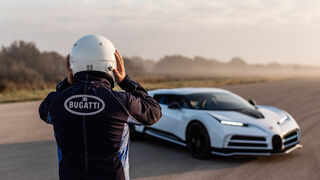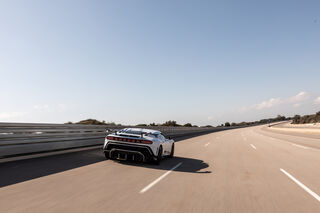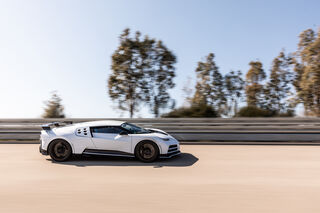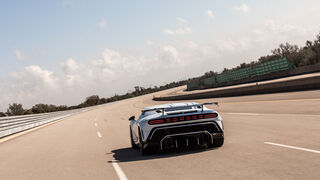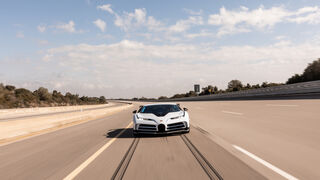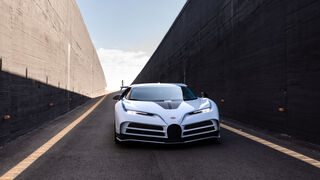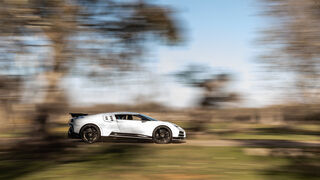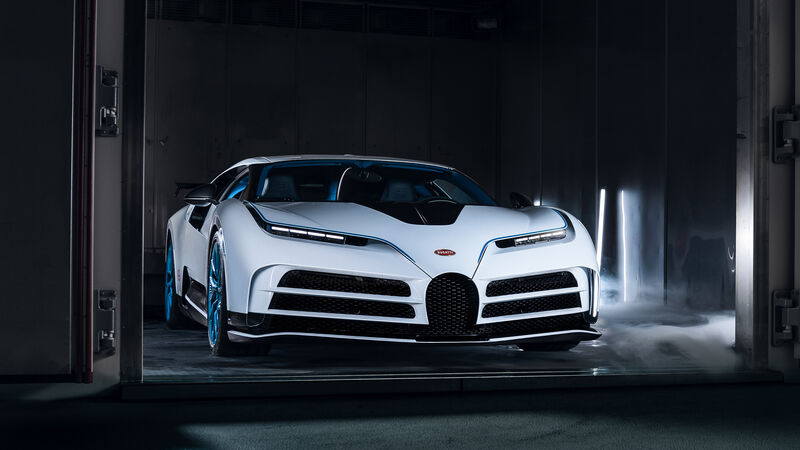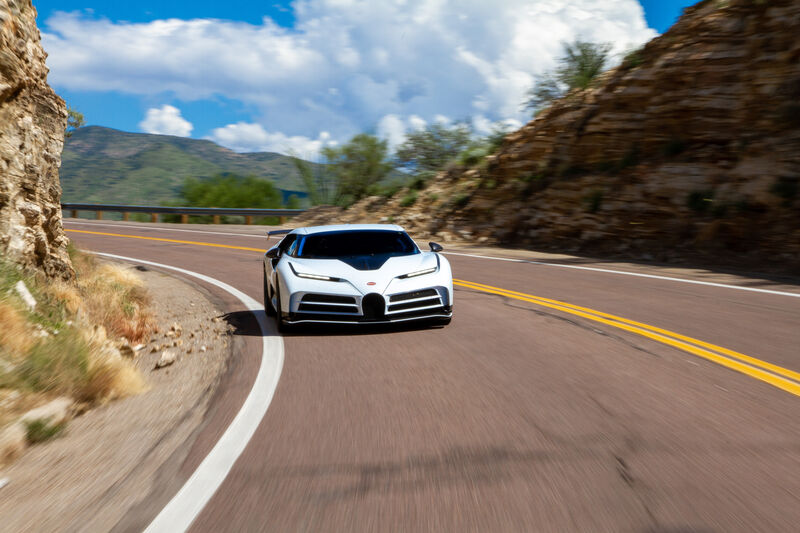 Bugatti is Making Only Ten of the Centodieci Supercar And Its About to Enter Production
Following over 50,000 kilometers of endurance testing for numerous months, Bugatti Centodieci is about to enter production. It is the second modern coach-built model from the manufacturer and it is inspired by the definitive super sports car of the 1990s: the EB110. The process will follow the development and testing energy of its series products, similar to the Bugatti Chiron.
The different courses enable extensive testing of the vehicle's components – including a 12.6-kilometer-long circular track, a 6.2 kilometer-long handling course, and an over 70 hectare-large site that has 70 kilometers of roads with different surfaces.
The production-based prototype of the Centodieci was tested by three drivers at Nardò in the Puglia region of southern Italy, handling routes and circuits on highways and in city traffic at high speed. It is challenged on wet and dry surfaces, day and night on various track profiles across every speed range. All information on the tests, up to minor anomalies, are registered and logged to be evaluated by the technical development department at Bugatti Engineering.
Covering up to 1,200 kilometers per day, the Centodieci is subject to technical checks, refueling, and driver changes, as well as adjustments from Bugatti's engineers to improve the functionality and durability of the supercar before production is started. They aim to make all components interact perfectly in a safe and stable manner when faced with severe handling situations.
The project manager responsible for one-off and few-off projects at Bugatti, Carl Heilenkötter says "The Centodieci is deliberately driven to its limits in order to guarantee reliable handling at the highest level, even in extreme situations. Even though most cars never enter this range, it is nonetheless tested. This is the philosophy of the brand and that is why we put such a huge amount of effort into all this testing. Bugatti is committed to the highest quality standards, durability, and customer satisfaction."
For more than a century, Bugatti has held its products to the highest quality standards, and the Centodieci will provide its owner with a once-in-a-lifetime driving experience 100 years from now.
Following the completion of the final assessment, only ten Bugatti Centodieci supercars will enter production – each with a starting price of €8,000,000 – set to be delivered this year.