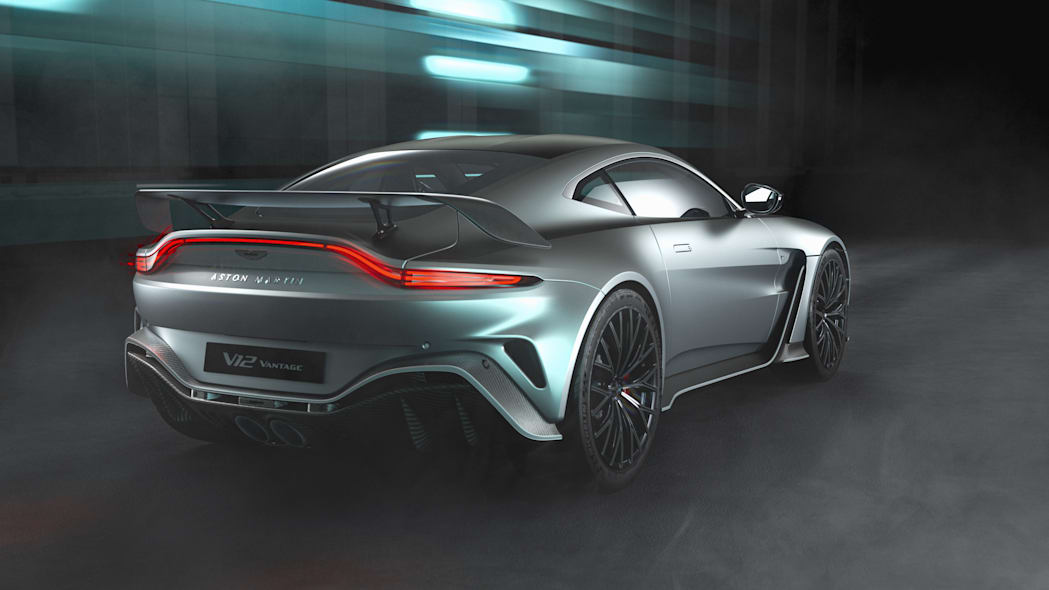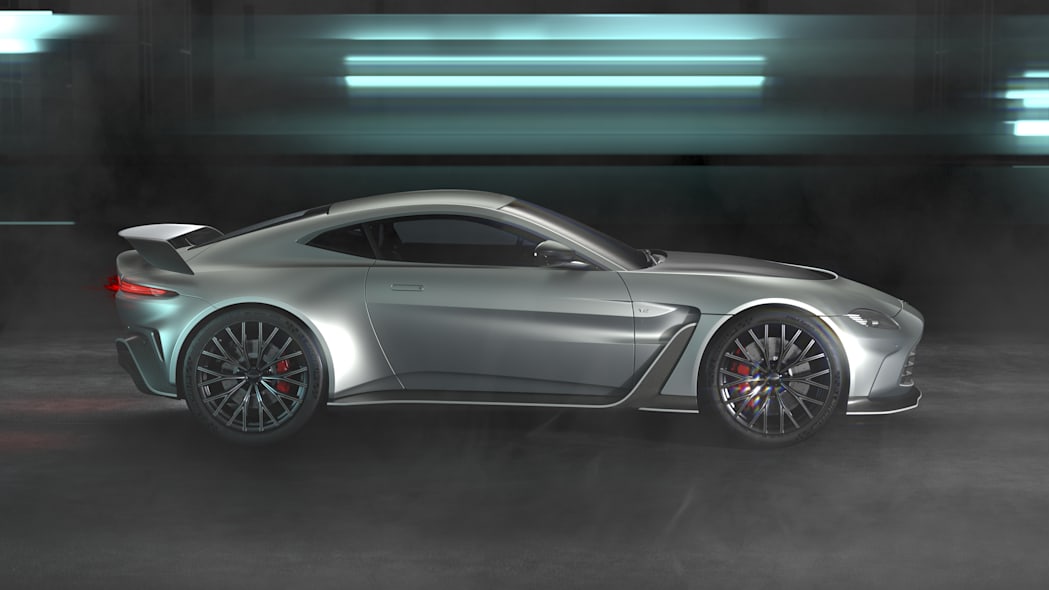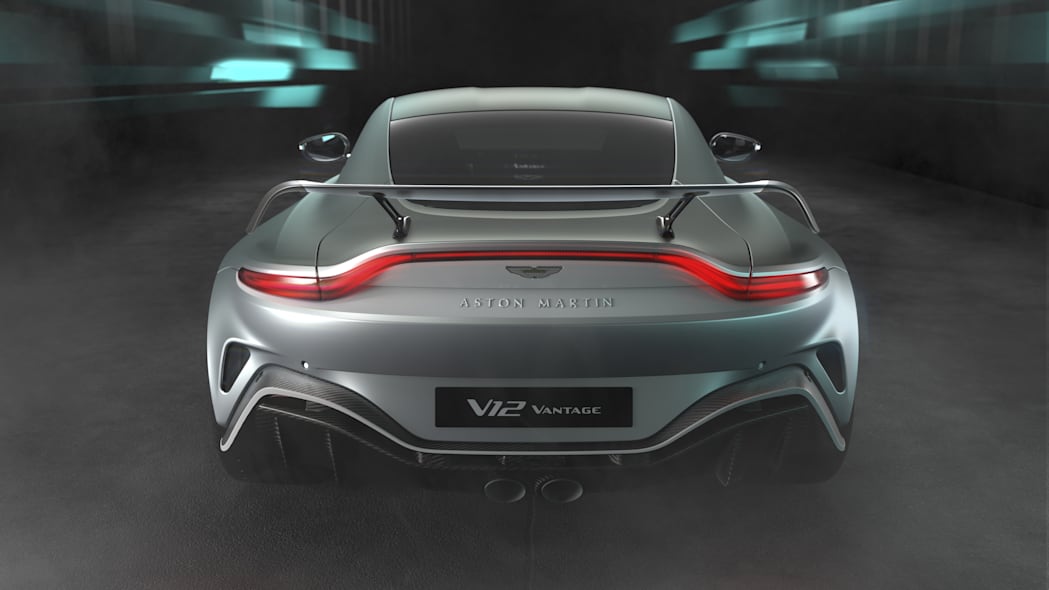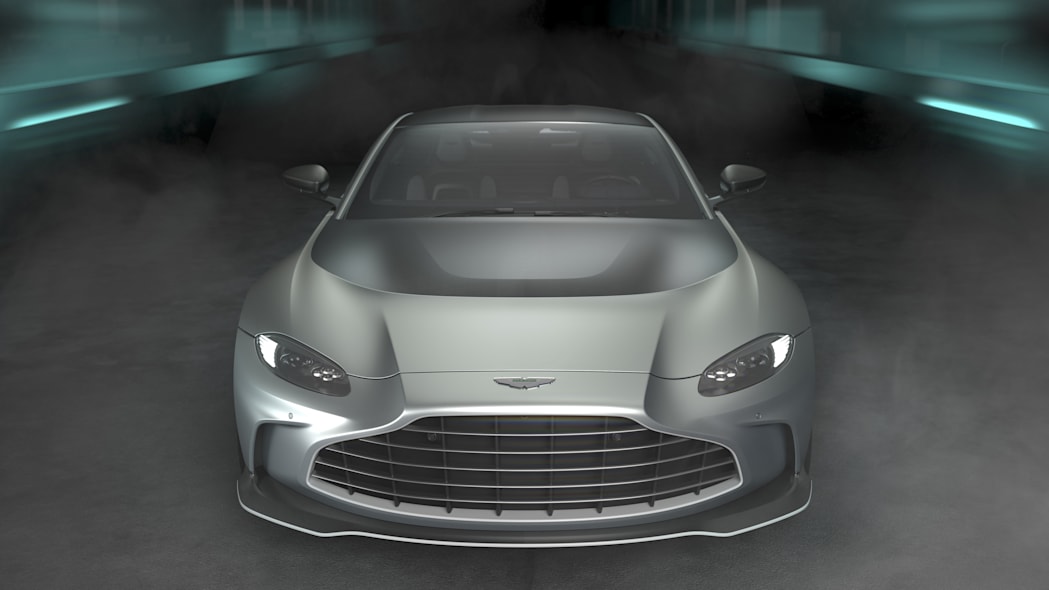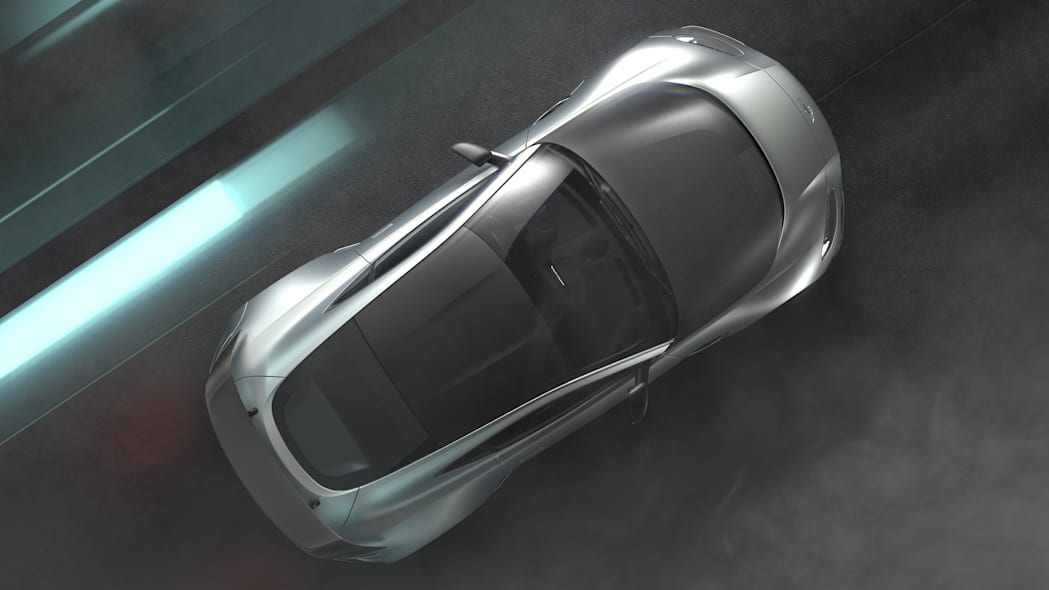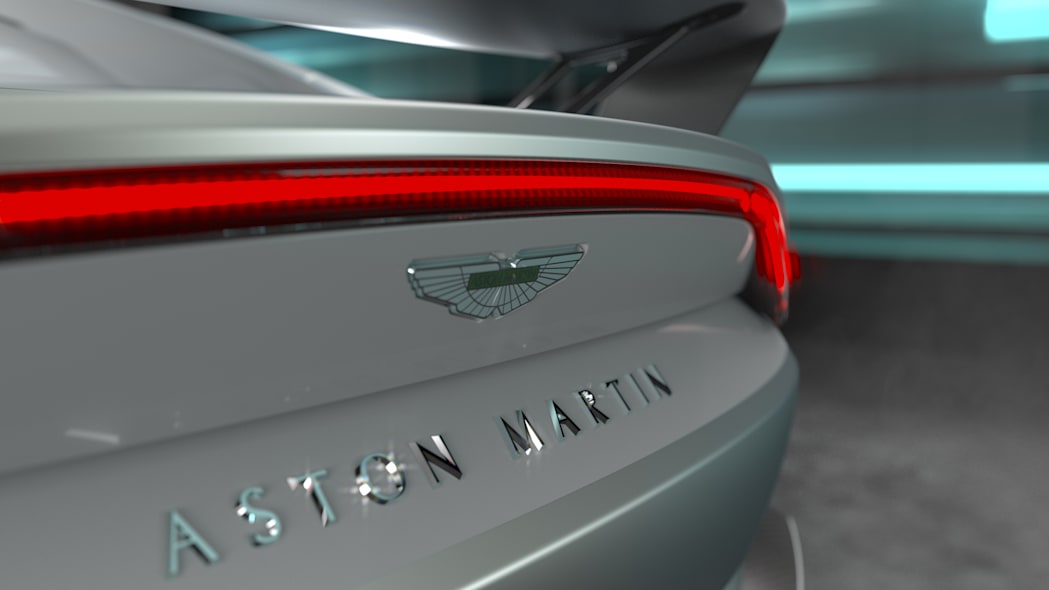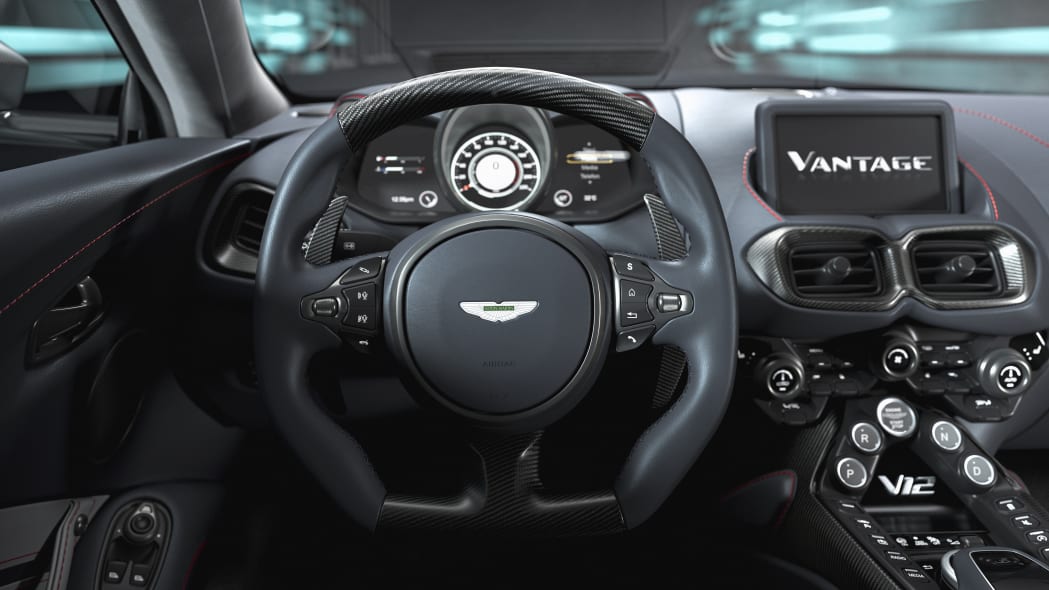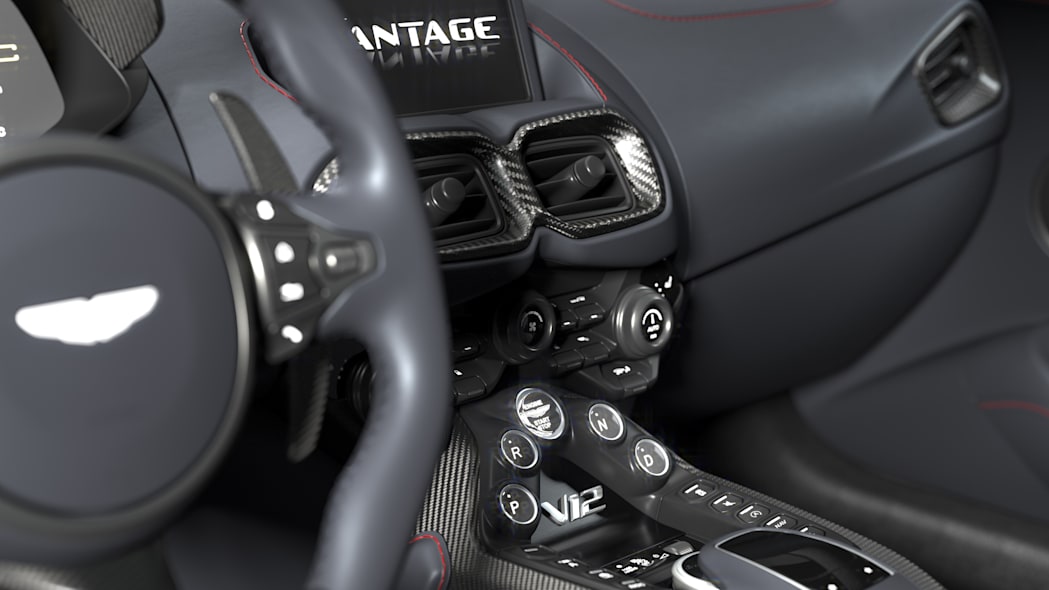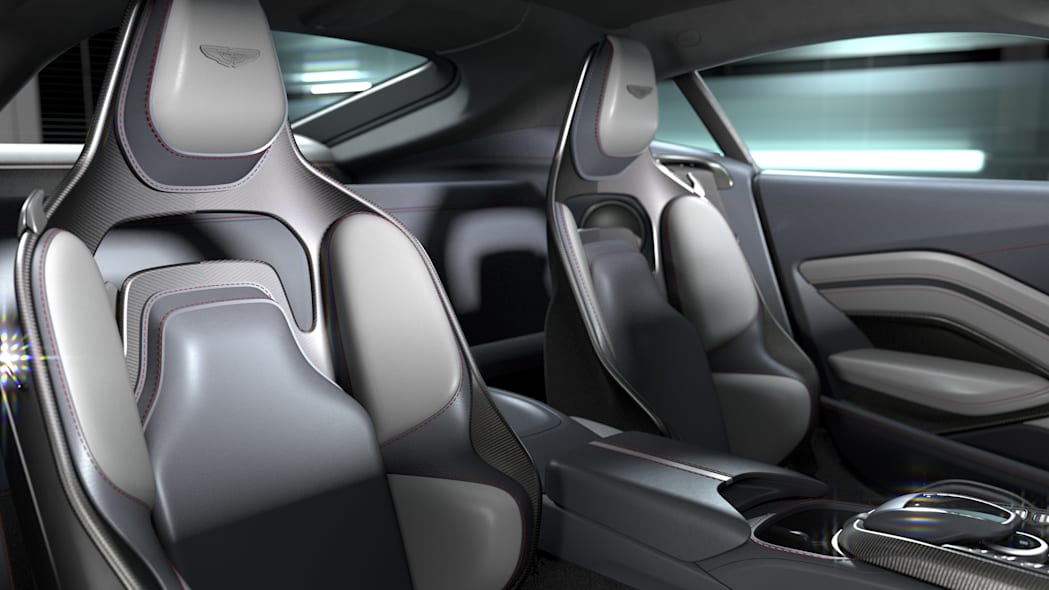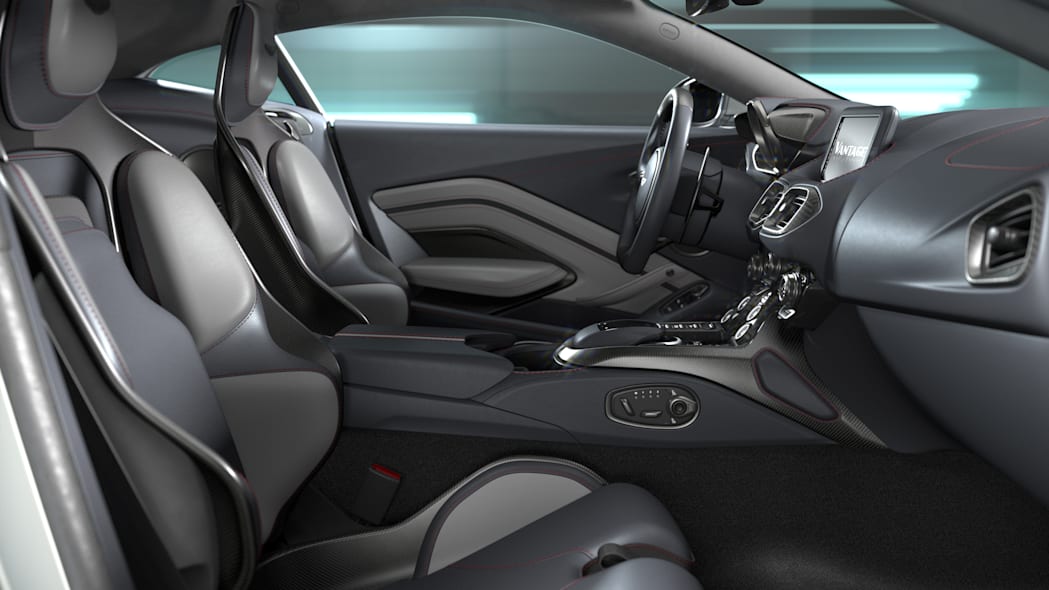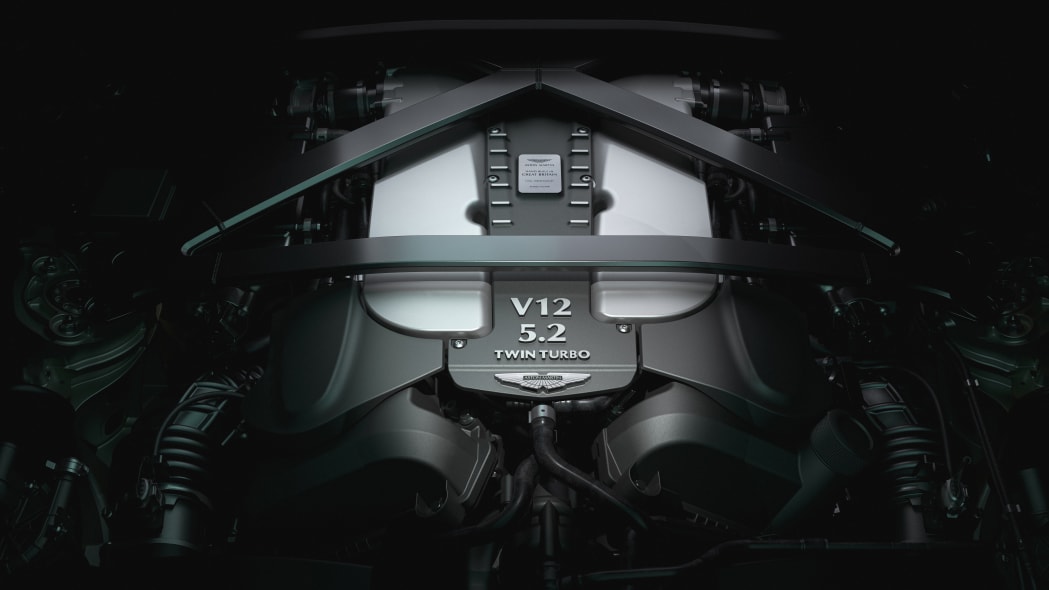 With 700 PS at its disposal and a top speed of 200 MPH, the Aston Martin V12 Vantage is revealed to be the last of its line, making it the last Vantage to have a twin-turbo 5.2-liter V12. 
The littlest 12-cylinder, front-engine sports car in the company's lineup will be produced in limited numbers and will be getting various enhancements to maximize the beefy engine under the hood.
The V12 has also appeared in the Vantage-based V12 Speedster, as well as the DB11 and DBS variants. Here, the engine is tuned to the V12 Speedster's specifications with 690 horsepower and 555 pound-feet of torque between 1,800 to 6,000 rpm. It has an eight-speed ZF automatic transmission in the middle and a mechanical limited-slip differential at the rear.
Aston says the powertrain will get the V12 Vantage moving to 60 mph in 3.4 seconds towards a 200 mph top speed.
Its revised body is about 1.6 inches wider overall for the 275-mm front and 315-mm rear fat tires and features a 25% larger front grille is 25% larger and a scalloped vent hood for better cooling.
With carbon fiber body components, it brings weight savings for the bumpers, side skirts, fenders, hood, and trunk lid. Its front splitter, side skirts, rear diffuser, and wing adds visual excitement and 450 pounds of downforce at top speed.
The V12 Vantage also gets a 16-pound lighter special center-exit exhaust compared to the standard Vantage exhaust. Its upgraded chassis is stiffer due to the added sheer panels, a rear shock tower brace, and fuel tank bracing. It features a softer rear anti-roll ball and carbon-ceramic brakes with six-piston front calipers and 4-piston rear calipers.
On the inside, it gets standard Sports Plus Seats or lightweight carbon fiber seats – Aston Martin's Q division offers multiple ways to personalize a model for extra fees both inside and out from color anodized knobs to custom graphics and tinted carbon fiber.
Aston is only building 333 examples of the V12 Vantage. Pricing hasn't been announced while production is set to begin this year with deliveries starting in Q2 2023.