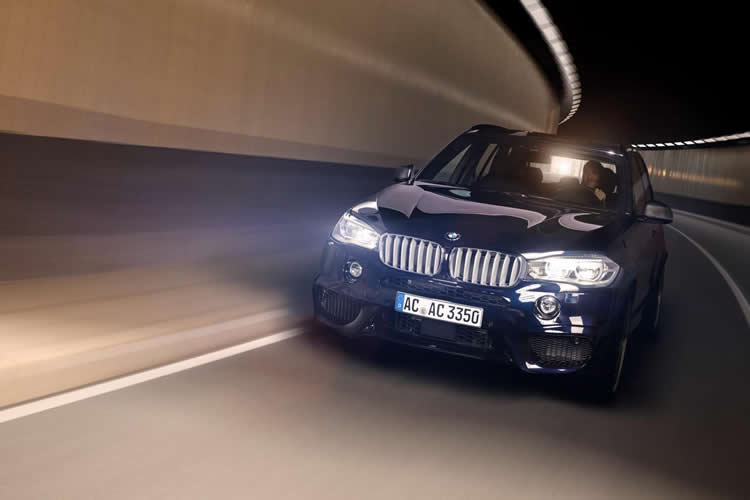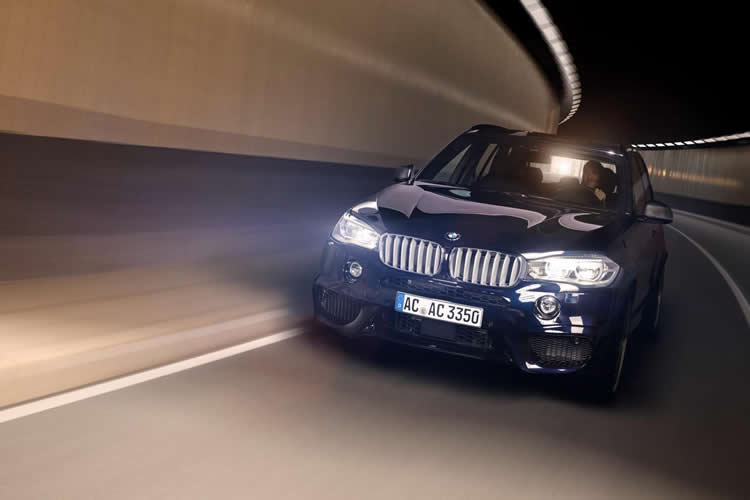 With the new F15 X5 model releasing last year, it was only a matter of time before the prominent tuners jumped in to give their takes. AC Schnitzer's just unveiled their version of the SUV and we've got the details here ahead of its Geneva showing later this week. Aesthetically, you'll notice the body's been upgraded with a front skirt and rear skirt with integrated rear diffuser to improve air flow and underline the athletic presence of the all-wheel drive. Inside, you'll notice a raised seating position, aluminum pedals and foot rest as well as the AC Schnitzer keyholder and velours footmats.
Of course, the real gem of this car comes in the performance upgrades. AC Schnitzer will be releasing six performance upgrades that will really boost the numbers from its stock counterparts. The X5 M50d will leap to 430 hp (up from 381 hp) while the X5 50i will be packing 525 hp (up from 450 hp). All performance upgrades have been developed to the AC Schnitzer "Efficient Performance" principle, which means that although the engine power has increased, the CO2 emissions remain constant. So the CO2 value per hp has fallen.
The X5 by AC Schnitzer sounds like music when it revs thanks to the AC Schnitzer silencer of stainless steel with two "Racing" tailpipe trims (in right/left combination). At the same time, the exhaust gas flow has been optimized, so the vehicle's engine can work more efficiently and "breathe" properly. AC Schnitzer's suspension spring kit will deliver better road contact while lowering the X5 by 30 mm in the front and 20 mm in the rear.
All this is wrapped up nicely on Type VIII forged racing rims in 21 or 22 inch, or in the Type VIII alloys in BiColor, Black or Silver in 20 inch. Type V forged alloys in BiColor or Anthracite in 22 inch are also available. Last but not least, Type IV rims in BiColor are available in 20 inch for the all-wheel drive.
AC Schnitzer version of the new BMW X5 will be presented for the first time at the 84th Motor Show in Geneva from March 6th to 16th.