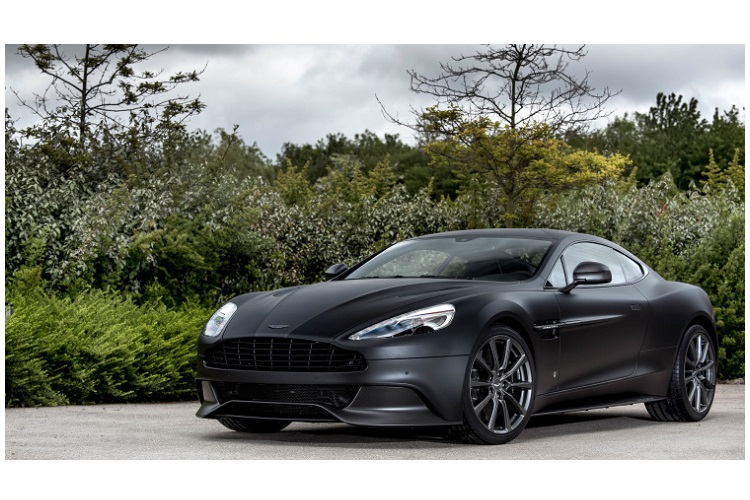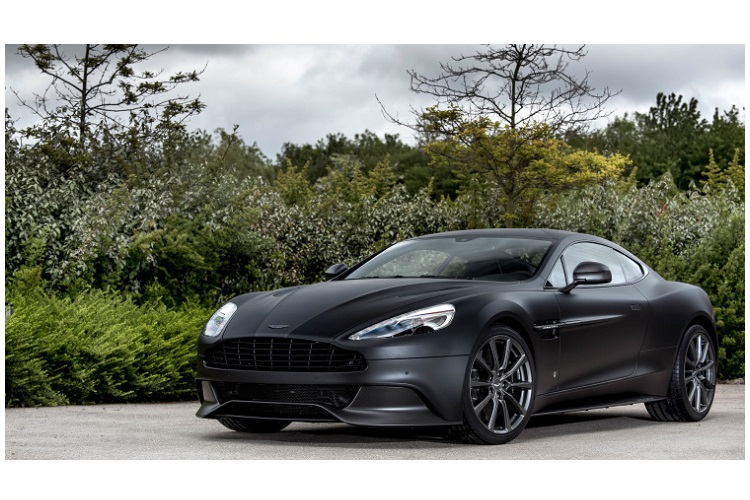 Only a few manufacturers have gotten the all-black look to look so perfect, and Aston Martin is one of them.  The Vanquish 'One of Seven' edition looks hot and we're betting that many onlookers will be drooling over this one.
True to the name, only seven cars will be manufactured.  The first one was delivered to Markus Storck, the head of Storck Bikes, who is also a collector.  The remaining six were also part of Storck's request and will be delivered to fellow collectors.
The Aston Martin 'One of Seven' edition is uniquely made of a carbon-fiber bodywork, which required the development of a new manufacturing process to weave the fibers in multiple layers.  The result is a perfectly smooth Jet Black paint finish.  The carbon body is complemented by a black satin trim, a variety of gloss black styling elements, and machined carbon logos.  Inside, the car has custom diamond-quilted seats.
Check out the photos below.