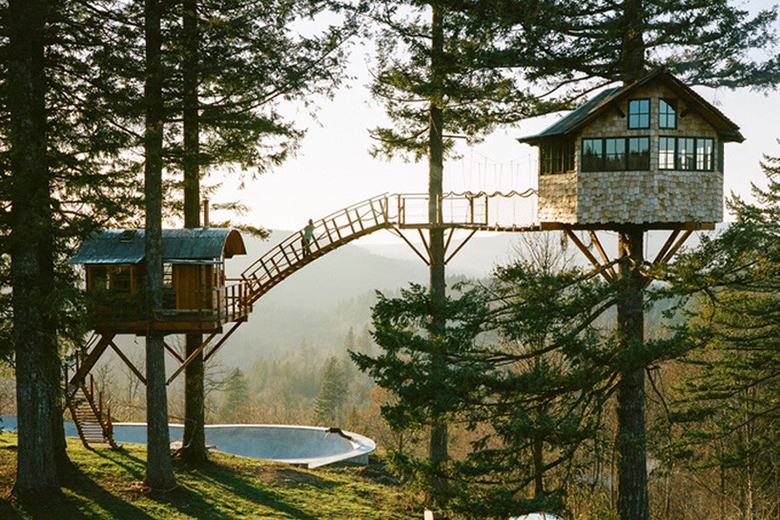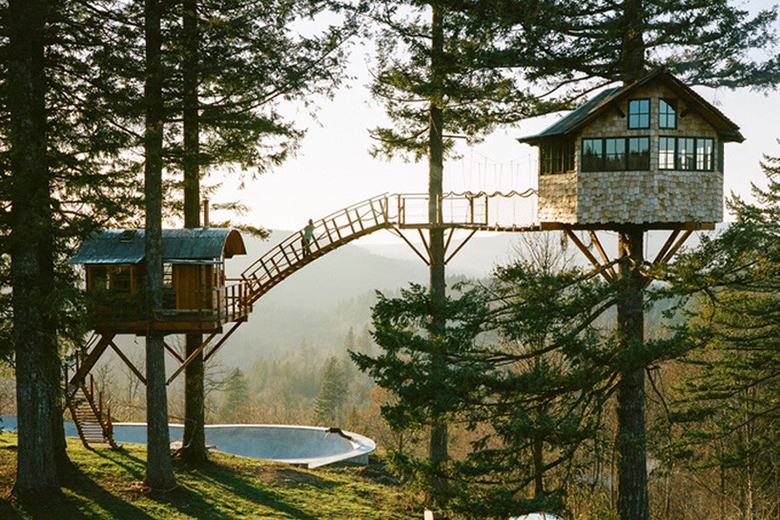 Instagram personality Foster Huntington is releasing a book on how to build his epic treehouse. 'The Cinder Cone' book includes full instructions on how to build the dual-level treehouse from inception to completion.
Huntington is known for his nomad lifestyle. He left a New York job in 2011 to travel around the U.S. in his camper and has travelled over 100,000 miles since.  He documented his adventures on his website. Last year Huntington and his friend Tucker Gorman started building the treehouse retreat with the help of friends, some of who are professional woodworkers. The project resulted in the modern-style Cinder Cone treehouse after 12 months.
The upper and lower treehouse are connected by a bridge and roped walkway. The home also includes a skate bowl and wood-fired hot tub, adding a little bit of luxury to what would have otherwise been a naturally minimalist home. If you are interested in following in Huntington's footsteps through the woods, you can help fund the initiative by ordering your copy of The Cinder Cone on Kickstarter.
Take a look at the photos and video below for more details.