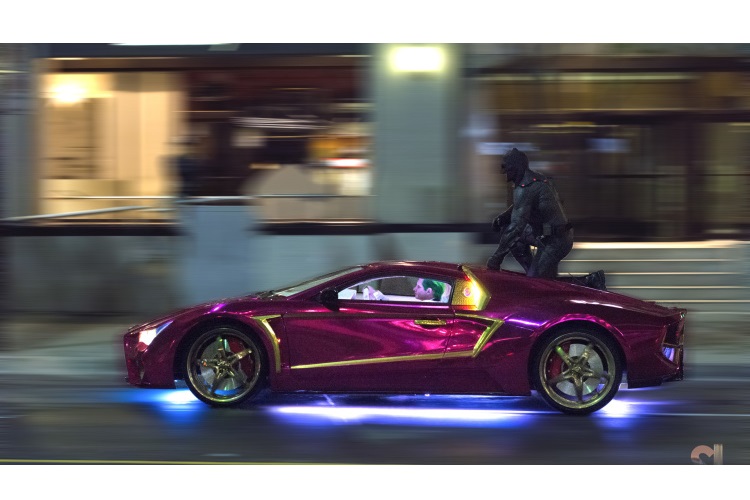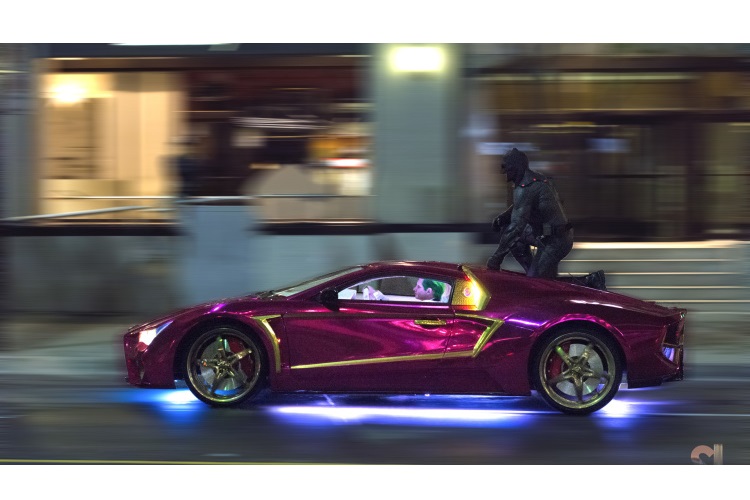 We've seen what Jared Leto's joker and the new Suicide Squad look like, now we're getting a glimpse of what they'll be driving. Batman was spotted taking a ride on top of Suicide Squad's new Jockermobile. Photographs from the set of the new DC Comics spin-off where Gotham's villains take center stage have been shared by photographer Summer Leigh. We don't yet know if the masked superhero on top of the vehicle is Ben Affleck, a stunt double, or somebody else.
Over the years, we've seen Bruce Wayne's Batmobile go through various transitions, now Warner Bros. plans to introduce us to the Jocker's customized set of wheels. The Jockermobile is rumored to have been produced by kit-maker Vaydor. The chromed, gold and purple machine reflects the malicious and playful nature of one of our favorite bad guys.
Other shots from the set were taken by Leigh, including a crashed plane wreckage and a Gotham City number plate on a taxi cab.
All will be revealed when Suicide Squad is released in cinemas on the 5th of August 2016.