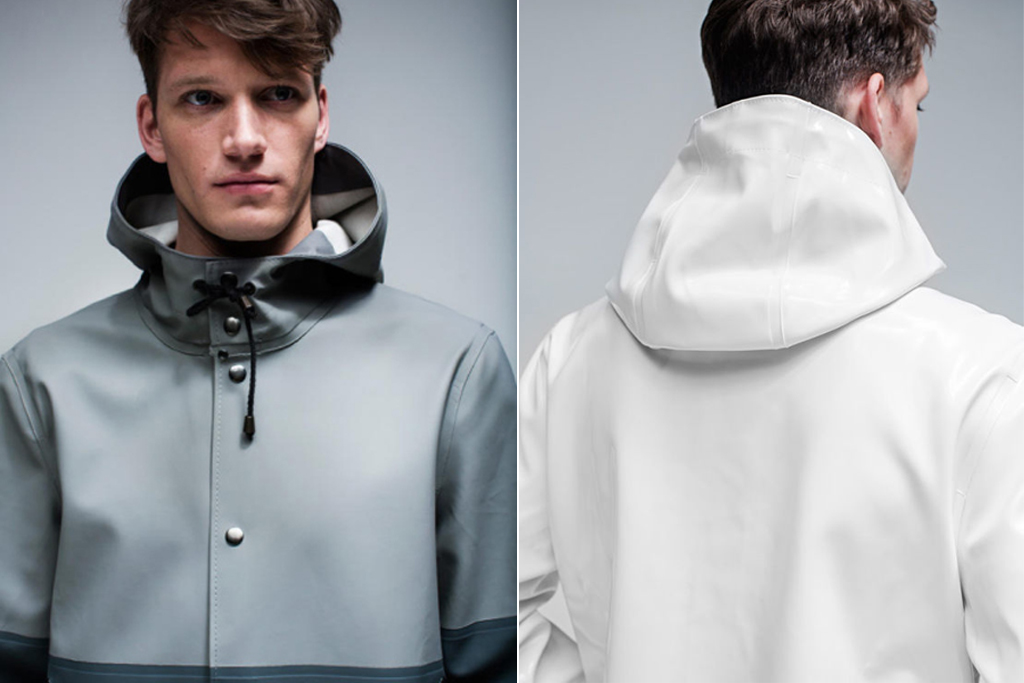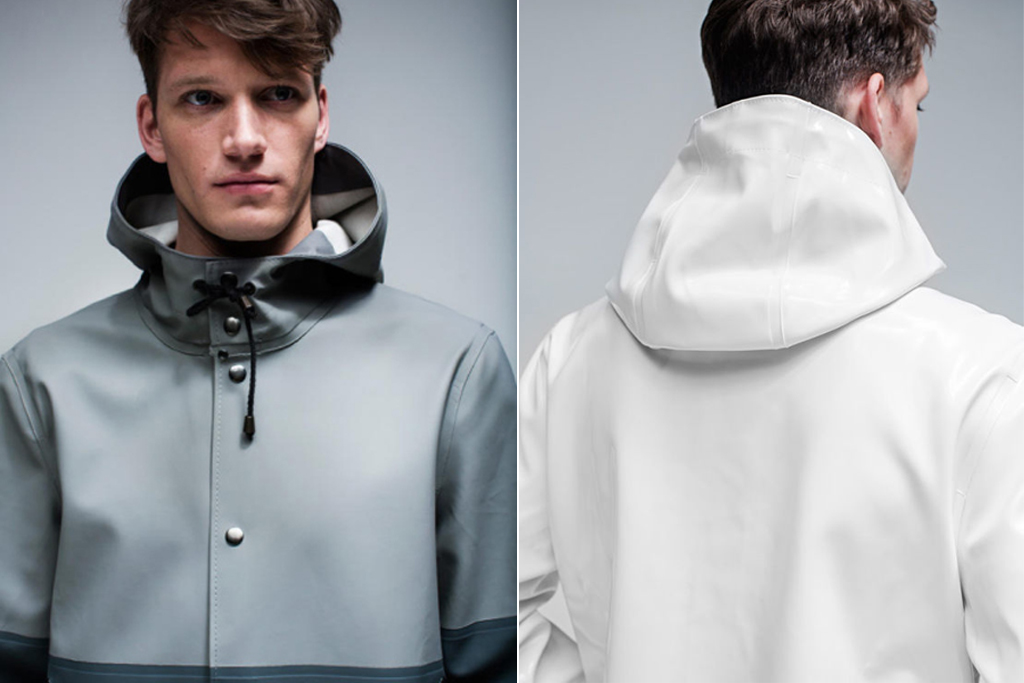 Stutterheim, the Swedish raincoat designer known for its no-frills style and sleek, rubberized fabric, recently debuts its lookbook for Fall/Winter 2015. The collection is in keeping with their mission to provide handmade raincoats that are "plain and simple with an understated sense of style," but offers a few playful detours from their tongue-in-cheek Swedish melancholy motto.
Most notable is the new biker jacket style, which exudes casual cool, and a ship-worthy double-breasted pea coat. Yet those seeking Stutterheim's more traditional silhouettes won't be disappointed, especially if they're seeking some color. Among the standouts of the Fall/Winter lookbook is a version of their classic raincoat in a stunning sky blue. There's also an understated two-toned version in shades of gray.
The collection will be available in August. For more information about Stutterheim, head on over to their website.