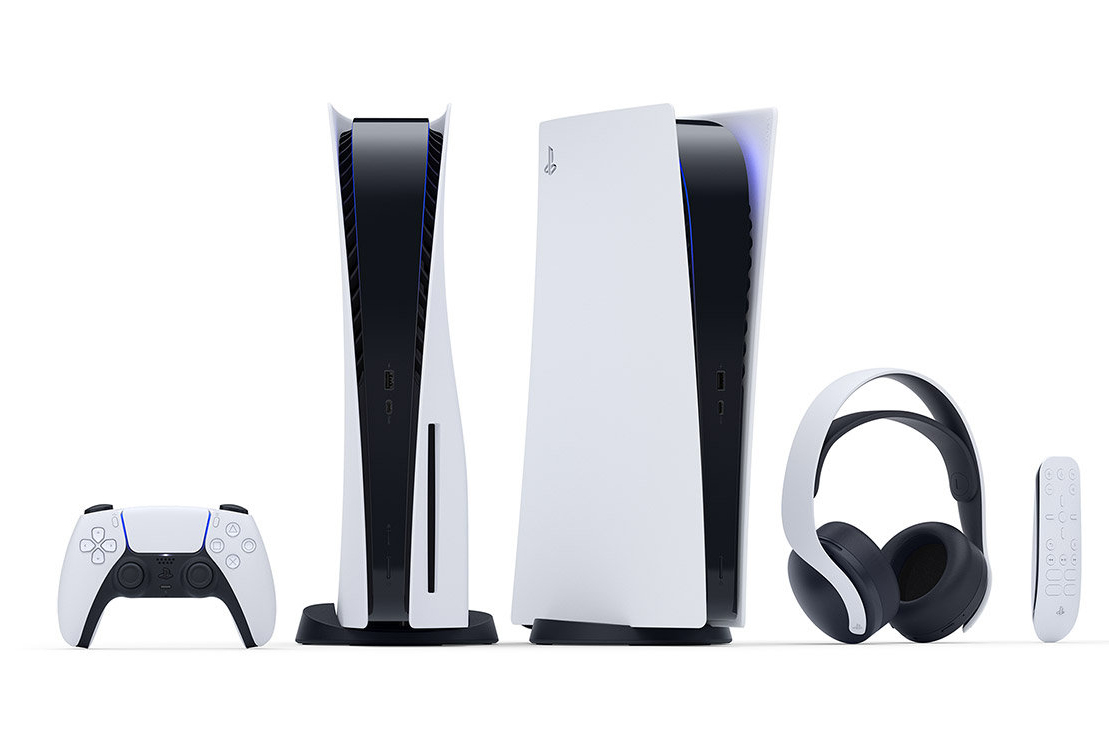 After much anticipation, Sony has finally unveiled their next-generation gaming console, the PlayStation 5. Though we've seen light teasing of the platform here and there, the globally streamed live event gave us the first official look of the hardware design alongside previews of several PS5 games which will be available come launch.
Meant to stand vertically, the PS5's design features a white-and-black colorway and comes in two different versions. The first has a built-in 4K Blu-ray drive and the second is the slimmed down Digital Edition. Cooling vents can be seen on the top of the PS5 while USB-A and USB-C ports can be accessed at the front. There's a host of accessories and peripherals coming for the PS5 as well, including a DualSense charging station, a new HD camera, a Pulse 3D wireless headset, and a media remote.
Inside, the Sony PS5 features an eight-core AMD Zen 2 CPU and a custom AMD RDNA 2-based GPU. The AMD chips will provide 10.28 teraflops of power using variable frequencies on both the CPU and GPU. The SSD will deliver 825 GB of storage and 5.5GB/s of performance. All games should be installed on the internal SSD to get the most out of the setup's performance capabilities. With this, expect the PS5 to support 8K graphics, 4K graphics at a 120Hz refresh rate, and 3D audio.
Though the PS5's DualSense controller was unveiled earlier this year, seeing it on display alongside the PS5 and other accessories shows the likelihood of a total living room takeover by the PS5. Sony's also confirmed the PS5 will be backwards compatible with over 4,000 PS4 titles and uprating them to higher frequency for added performance and stability.
No price or exact release date has been officially announced but the Sony PS5 will hit shelves sometime Holiday 2020.